It's hard to believe that 2011 is coming to a close.  It has been a year of high highs and low lows in our house.  I'm excited to ring in the new year this week.  In preparing for 2012, I created a new year resolution printable.  I had my kids fill out their answers and we talked about setting goals and reflected on memories from this past year.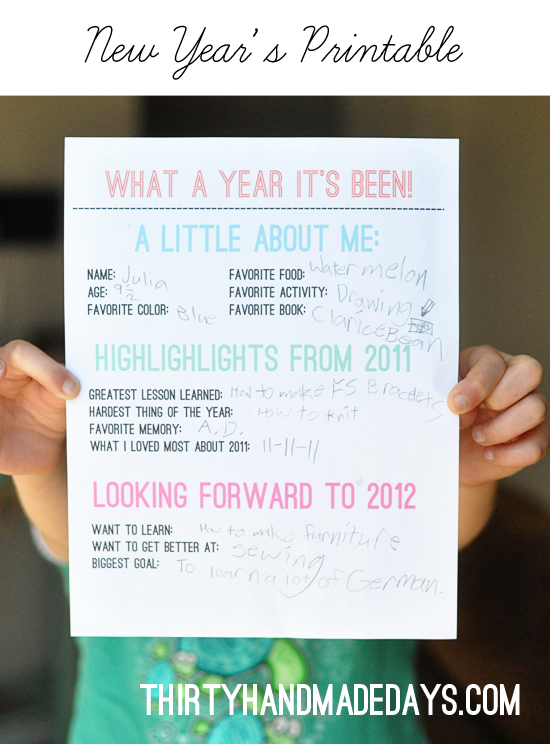 My daughter was the most willing of my three kids to fill out the printable.  Her answers were funny and revealing.  She wants to learn how to build furniture in 2012?? DIY bloggers- HELP!!   And her biggest goal is to learn a lot of German???  What in the world??  My girl is not afraid to stand out…..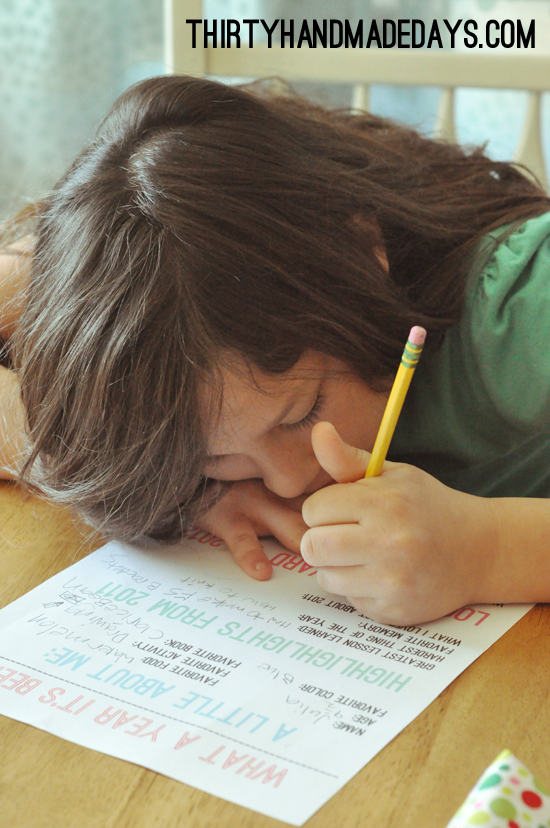 Be on the look out for another version for adults soon.  ;)
This printable is for 30days followers and for personal use only. Thank you!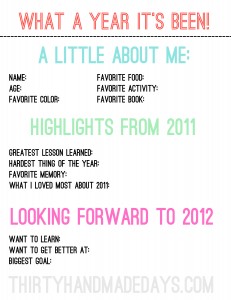 UPDATED version without typo: (sorry about that!!)
Download your own Kids New Year's Printable.
Do you set goals/make resolutions with your kids?
Make sure to download a version for YOU too!
NOTE: Updated 2013 version is HERE!!
Here's the latest version for 2014: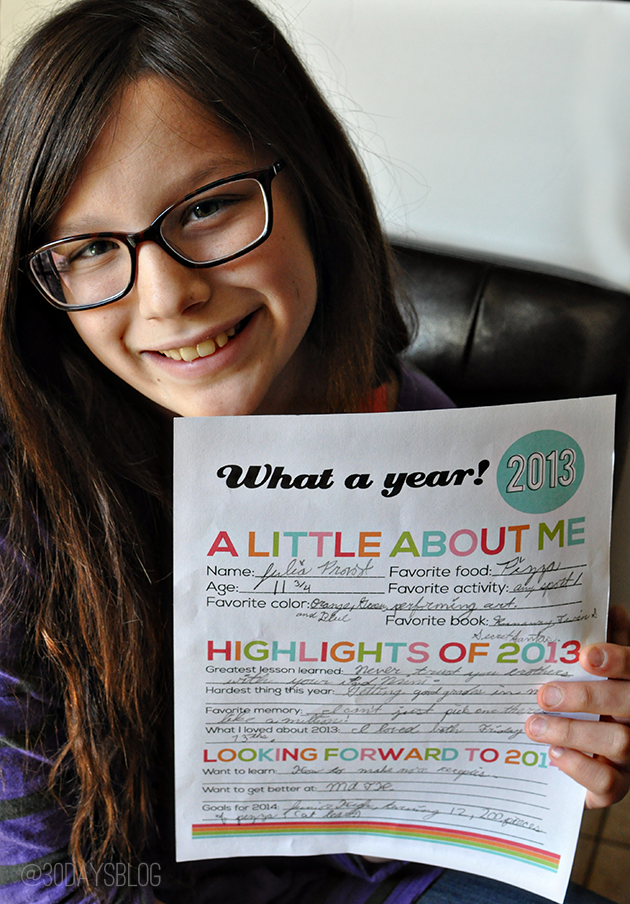 New Year's Resolutions