Hard to believe that it's been a year since I shared my kids New Year Resolutions printable.   Sadly my daughter didn't learn a lot of German or how to make furniture.  Poor girl! But we've still managed to fill 2012 with memories and lessons we will bring into 2013.
I finally created an updated 2013 version.  Just like last year, print it and have your kids fill out what they learned this year and what they hope to do next year.  It only takes a few minutes but you can keep it forever.  One of those Mom book type of things, ya know?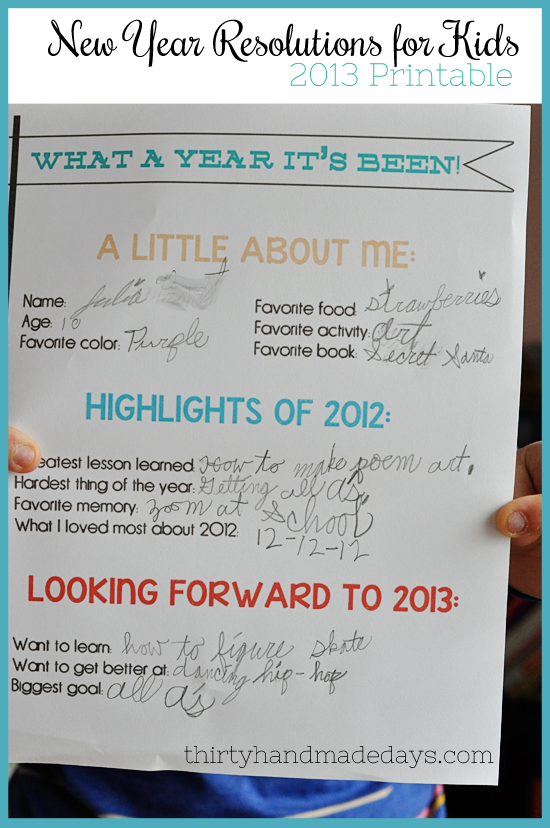 Again, my Julia is never short on surprises.  This year she wants to learn to figure skate…. (can't say I blame her- I took a figure skating class in college for PE credit and loved it!)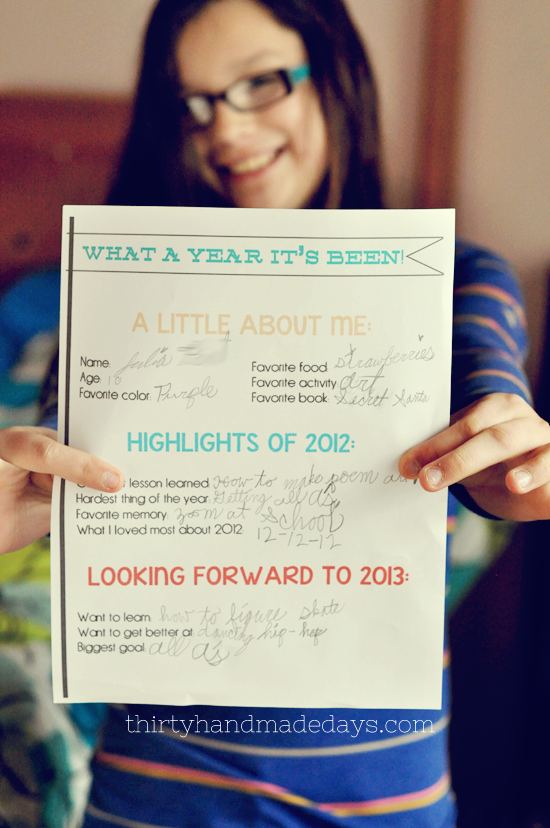 But aiming for straight A's is always a good goal in my book. I'm excited to make my own list of New Year Resolutions.   Mine won't include straight A's or figure skating but I have plenty to set and work on.   I will have an updated version for you soon too!
Download a copy of this New Year Resolutions 2013 Kids Printable.
For 30days subscribers and personal use only. Thank you!
I have another version for adults – New Year Resolutions 2013 for YOU!
Here's the latest version for 2016: