Over the past few years I've posted New Year's Resolutions for Kids (and adults… more on that soon).  Normally I wait until after Christmas has passed.  But I've had lots of people comment and email to ask when my update would be available.  I'm here to serve the people.  So I give you this year's version!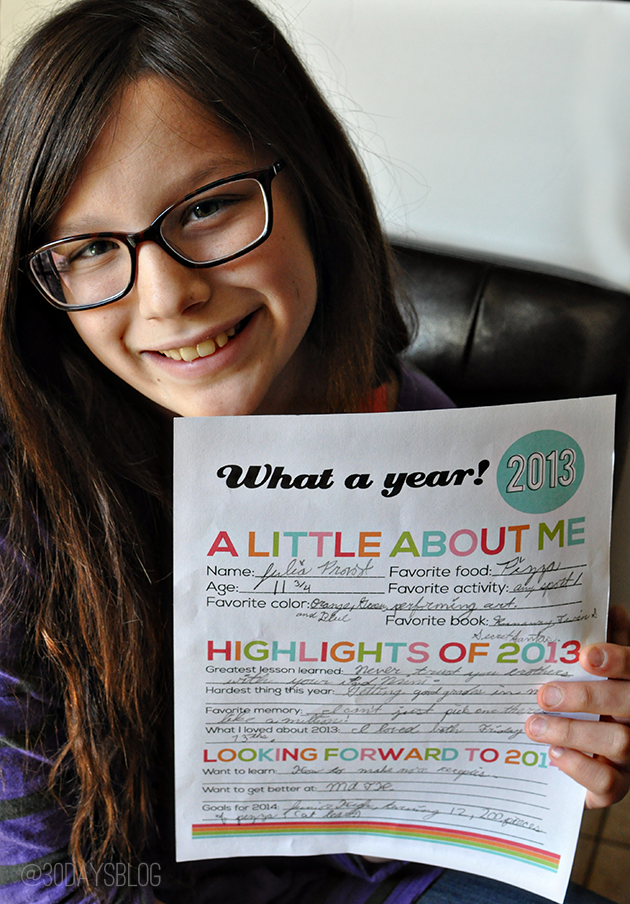 This year I've made several bright designs and this one is no different.  I can't stay away from clean fonts and cheerful colors! I hope you like how it turned out.
Every year I laugh at what my kids write down.  Some things are sweet and some are so random.  Julia's goal for 2014?  Eat at least 200 pieces of pizza.  Hmmm…. I bet we'll get her close by the end of the year!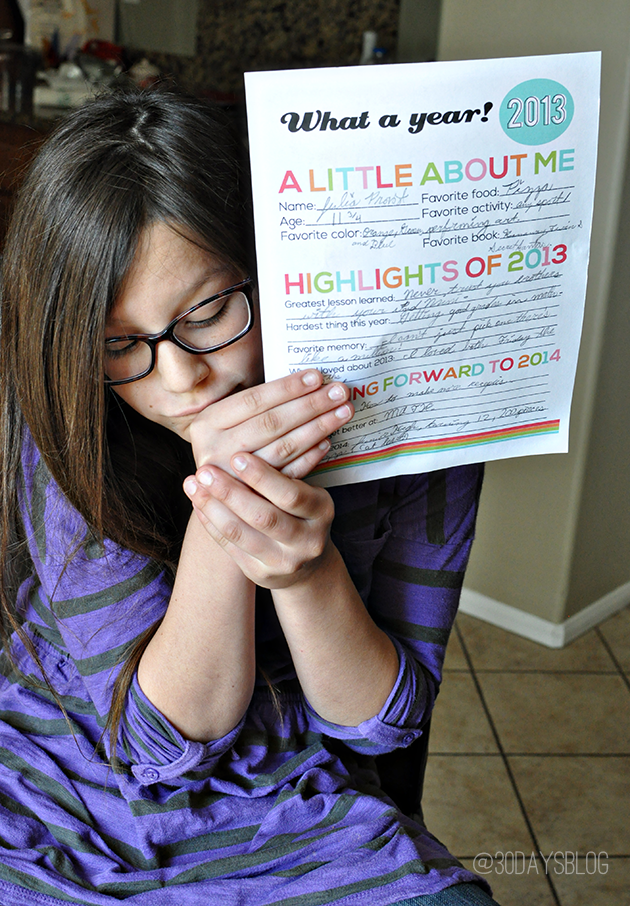 This pretty much sums up how excited she was to have me take her picture….ahhh to be almost 12 again.    At least she's cute!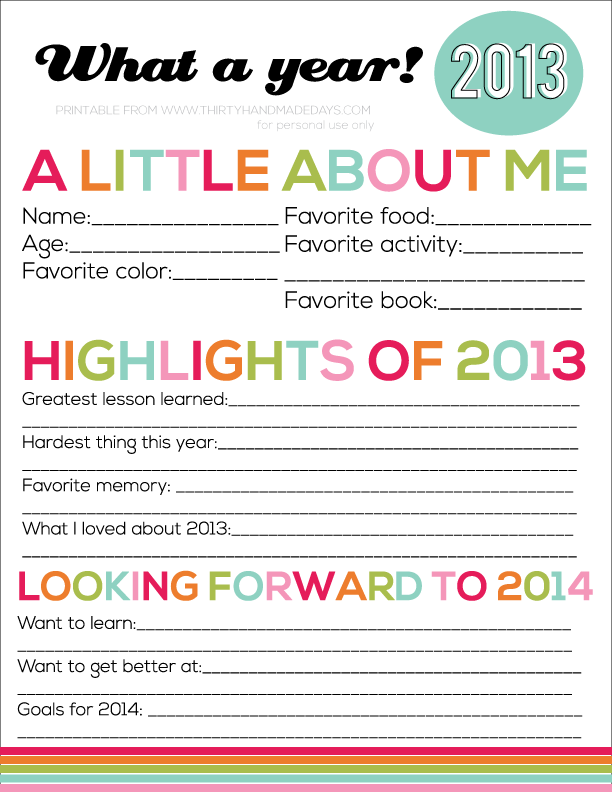 Download a New Year's Resolution for Kids
For 30days subscribers and personal use only.  Thanks!
Note: The printable itself doesn't have a watermark on it.

Looking for a resolution sheet for you?  I have an updated version for this year as well.  Click below: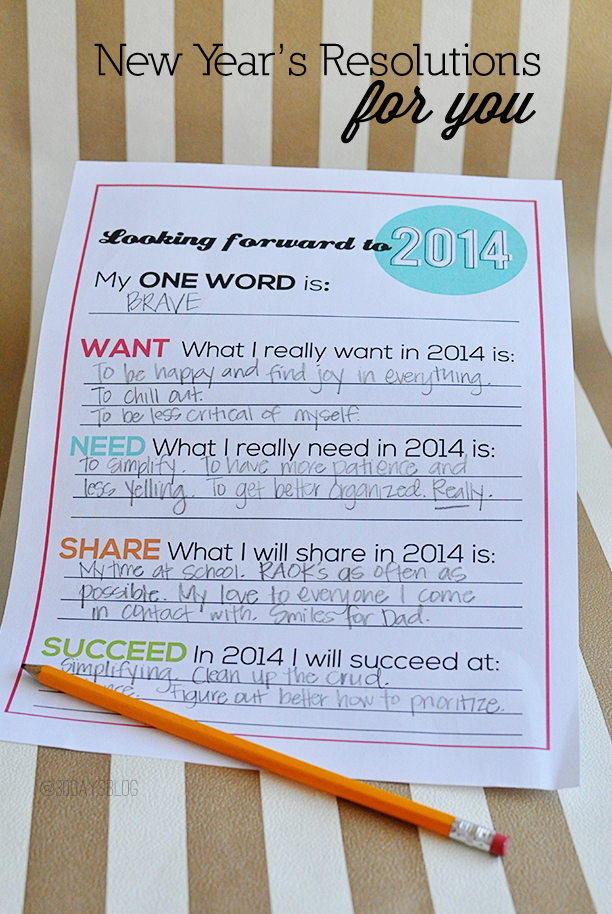 NYE Printable For YOU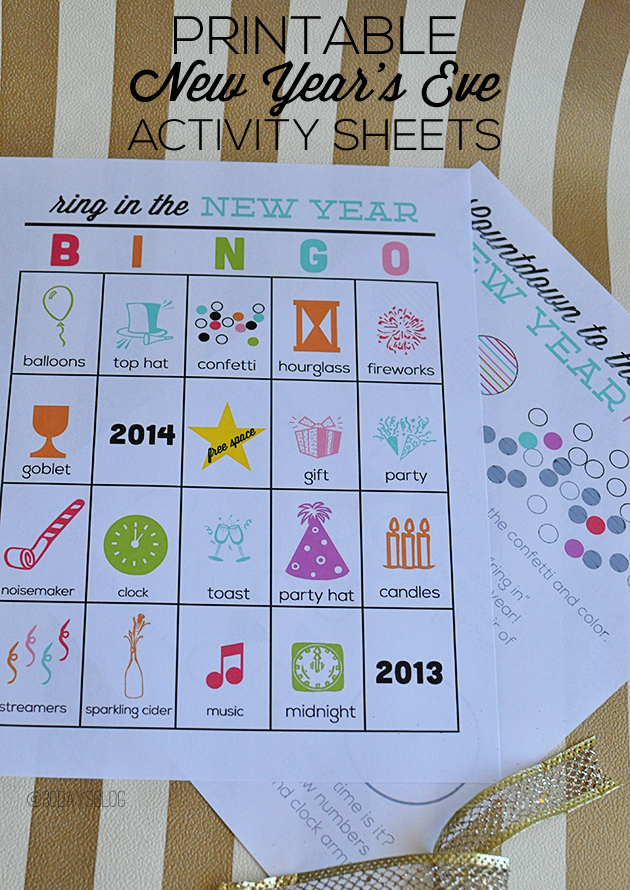 New Year's Activity Sheets
I'll have a few more NYE posts as well.  It's time to ring in 2014!  2013 has been rough for me so I'm more than ready to move on.
In case you want to check out the versions from years passed, here they are: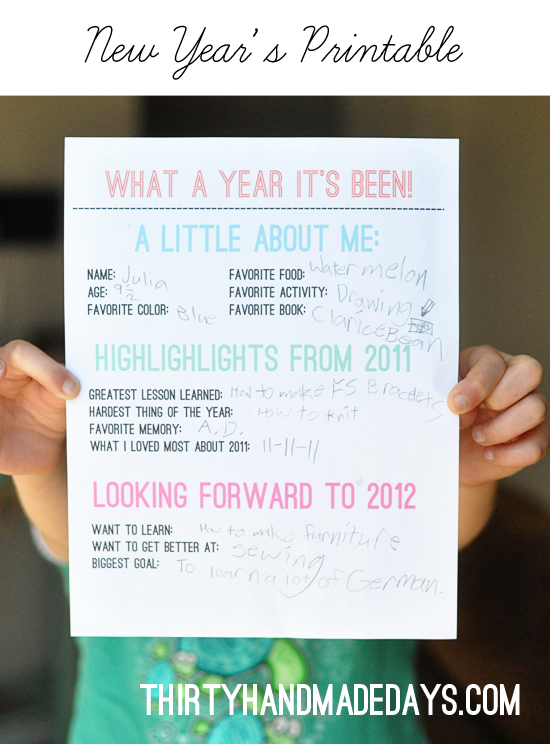 New Year's Eve Resolutions for Kids 2012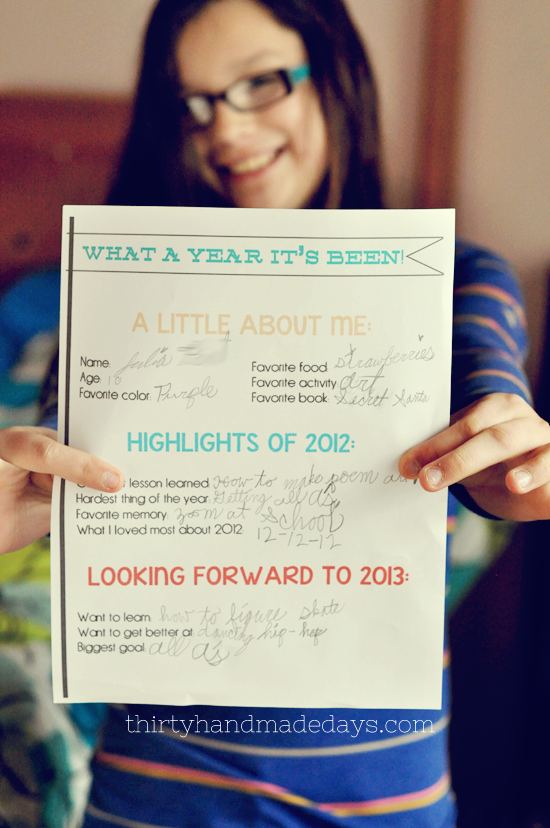 New Year's Eve Resolutions for Kids 2013
Here's the latest version for 2016: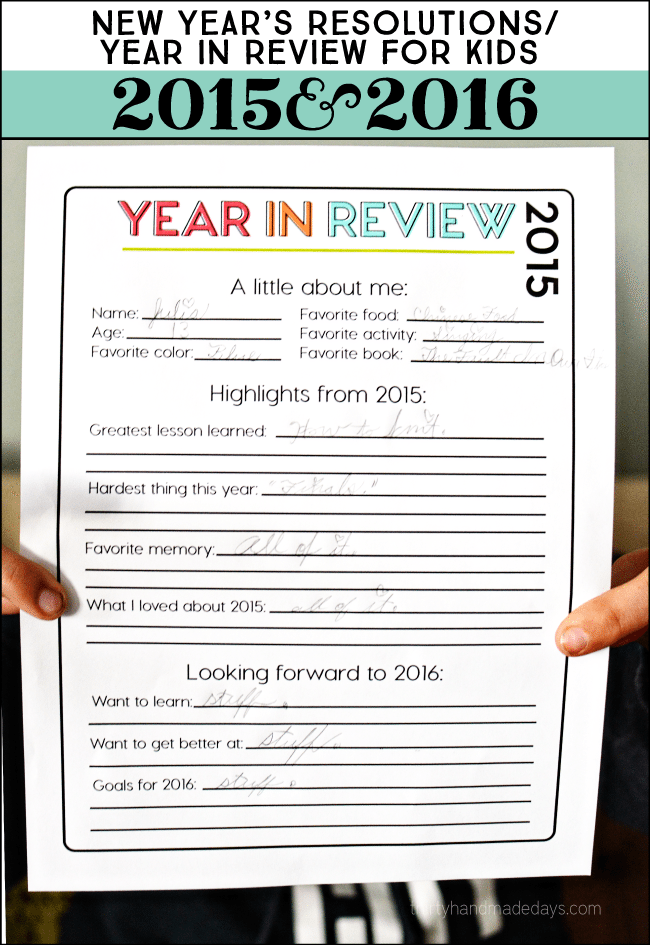 New Year's Resolutions
I love looking back to see what my kids put on their resolutions.  I also love reading their favorite memories for the year and what their goals are for the following year.   It's so much fun! They've grown so much in such a short amount of time.
Do you do New Year's Resolutions with your kids?  Or write down goals?