I have been on an organization kick for a couple weeks.  If you're just tuning in, this is the third binder I've shared.  Check out my family binder and school binders.
Today I'm sharing an accountability binder.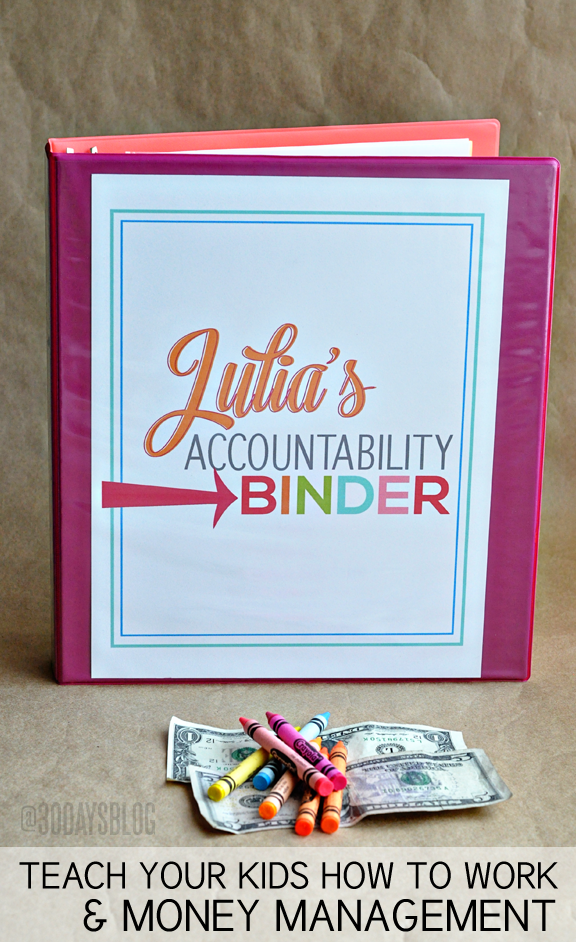 What is that you ask?  This binder has a chore and money system for my kids in it.  As they've gotten older, it's become increasingly obvious that we need to be more consistent about teaching our kids how to work as well as money management.  I want them to go out into the world one day feeling confident and responsible.  It's a work in progress.  This binder is almost as much for me as it is for my kids.  Being a consistent parent is tough sometimes.  Make that – most of the time!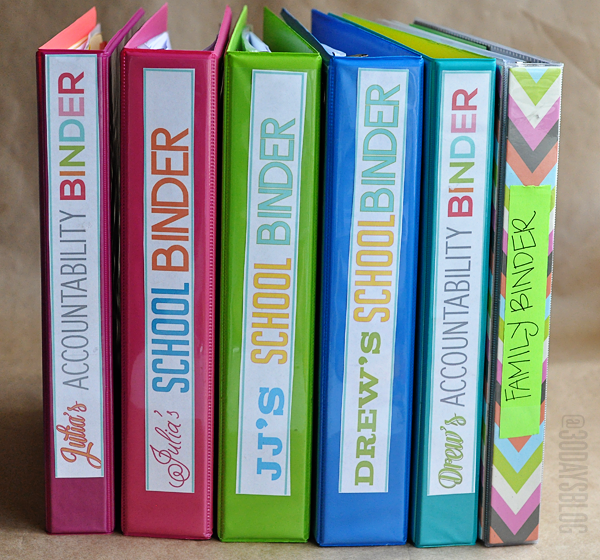 I get excited looking at all my pretty binders in a row.  Is that ridiculous?
Here's how it works:
In the front I have a zipper pouch I got at Target.  It's the perfect time to get these supplies because they are everywhere and dirt cheap.  This zipper pouch holds receipts, money to spend (more on that below) and a pencil.
There are a few sections in here.  One is for my kids daily checklist.  I found this daily checklist idea at 71 toes.  I just zhuzhed it up a bit and made it personal to my kids.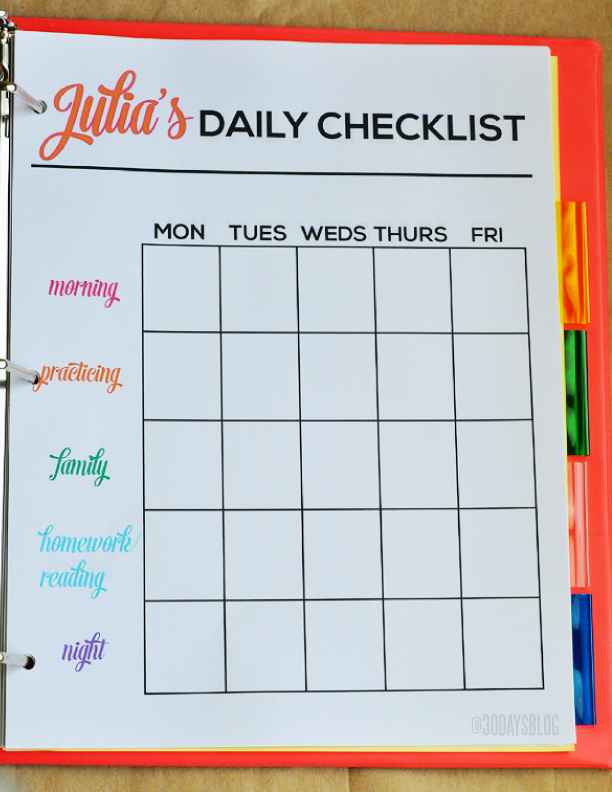 The idea is that they do their checklists every Monday-Friday.  At the end of the week they will earn checklist money: $5/week.  That number seems to work for now so we'll stick to it until it doesn't.
Just so there are no "I didn't know what I had to do" moments, I've spelled it all out and put our expectations in a sheet protector.  The "practicing" is for practicing the piano but it could be for anything.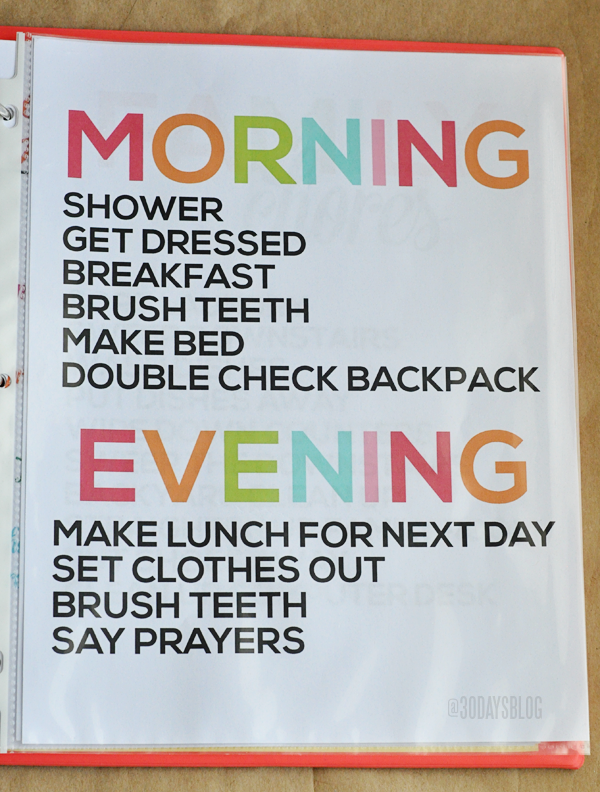 One of the checklist items is "family chores" – these are chores that will rotate daily.  I will add more but these are the basics that my kids know how to do already.  And then we will do chores as a family on Saturday but these will be bigger projects.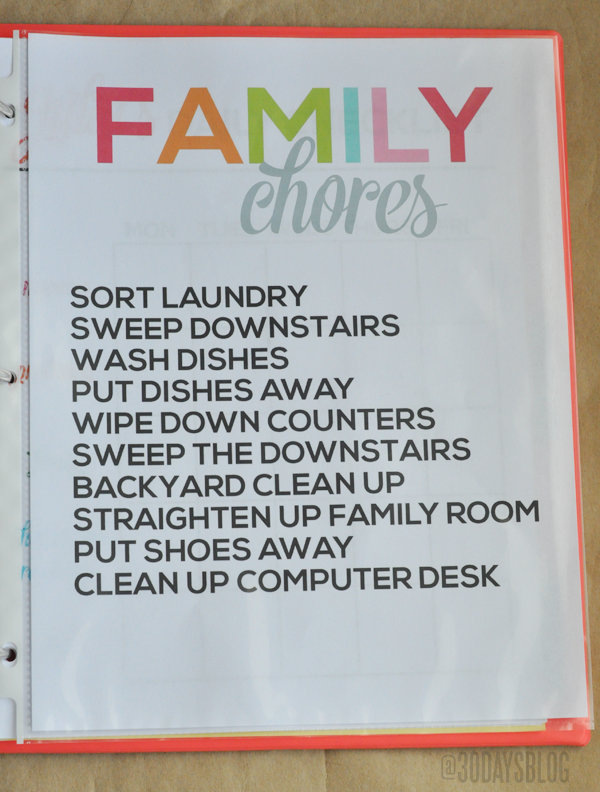 Then there is the money section.  I found this fabulous chore post by Ducks in a Row and adapted it to fit our family.  I think having a sheet to record money transactions is so awesome.  Now my kids can see exactly how much they have and will be able to tell what they've deposited and withdrawn.   I think we'll stick with the 10-20-70 ratio that Shawni from 71 toes talked about in her post.  10% to tithing (church), 20% to savings and 70% to spend how they want.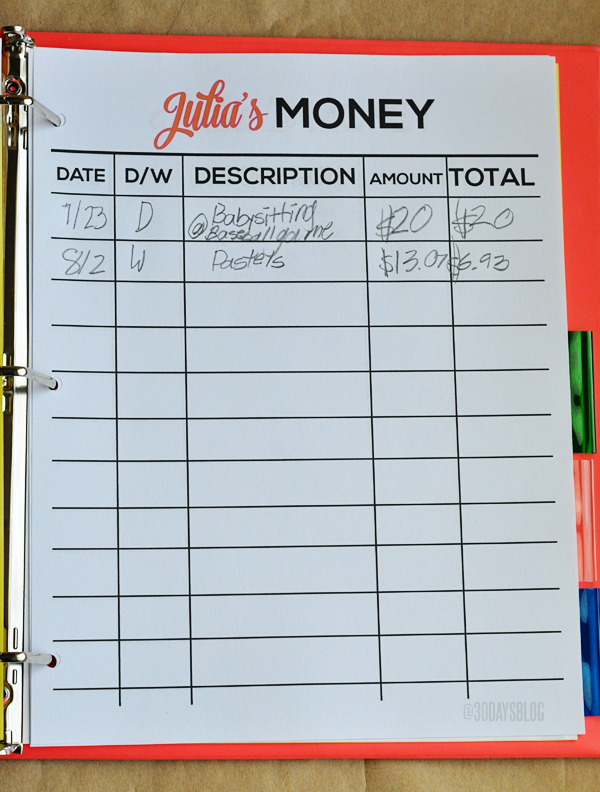 I could do a whole post just on money management…. hmmm…..maybe I should?  But I think the main thing is to do what works for your family and to stick with it.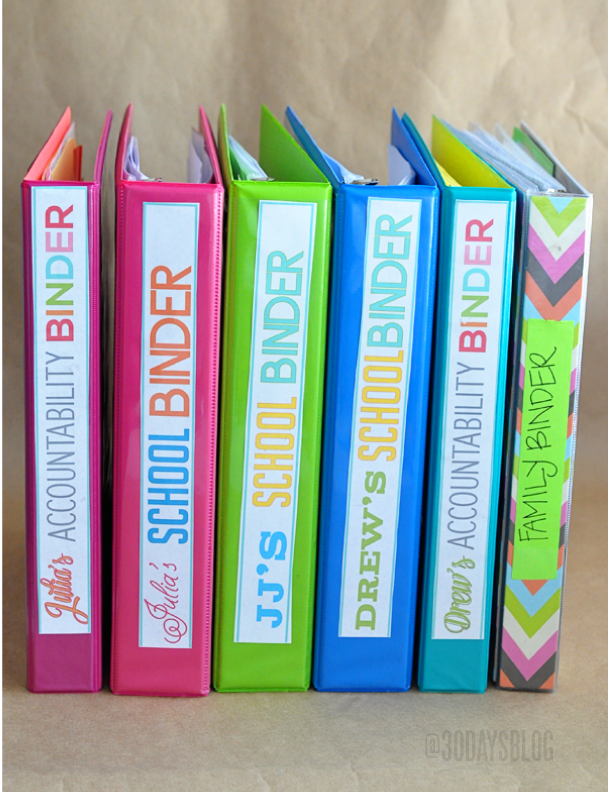 Looking at all my binders makes me beyond happy.  My checklist just got a little shorter.  Ahhhhhhh…. feels so good to be one step closer to being organized.  I hope you join in and do the same!
Download a generic printable version of the sheets above: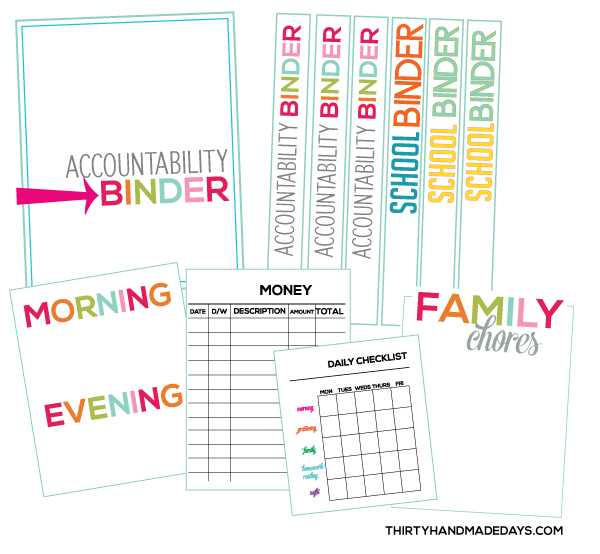 Accountability Binder Cover
Binder Spines
Daily Checklist
Daily Activities
Family Chores
Money Sheet
As always, 30days printables are for personal use only.  Thanks!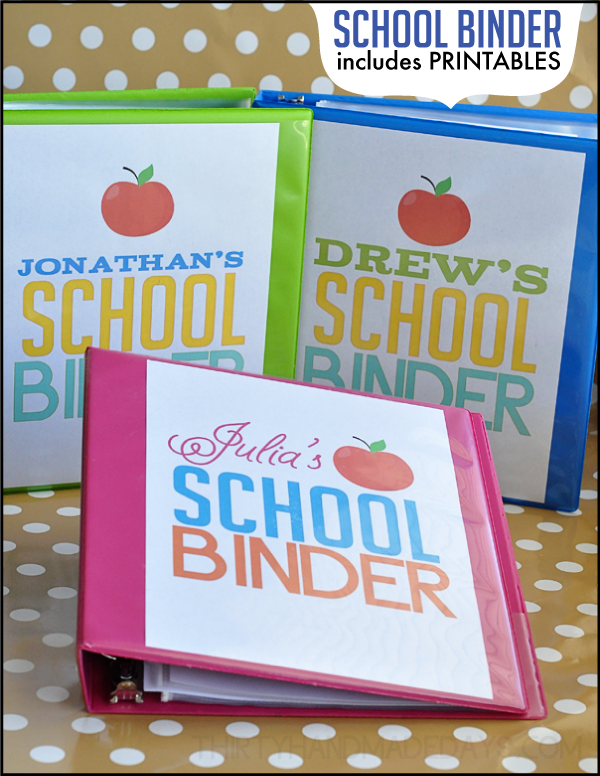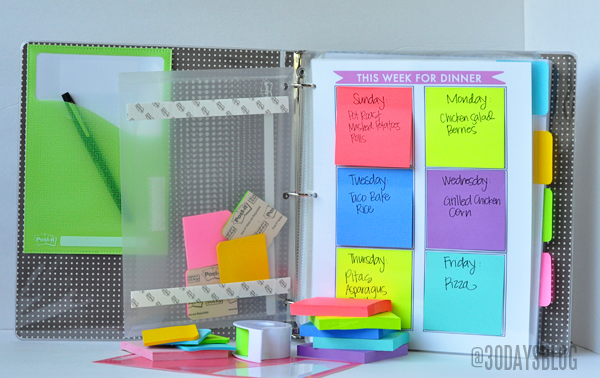 Looking for other ways to get more organized? Check out my School Binders and Family Binder with lots of printables too!


So what do you think? I know chores and money are a hot topic.  How do you teach your kids to work and about money?  Did your parents do anything really well or wish they'd taught you better? I'd love to hear any tips/tricks/ideas you have in the comments!