How to Paint a Fidget Spinner– a fun activity to do with your kids! Try something new with the trend that is taking over elementary age kids.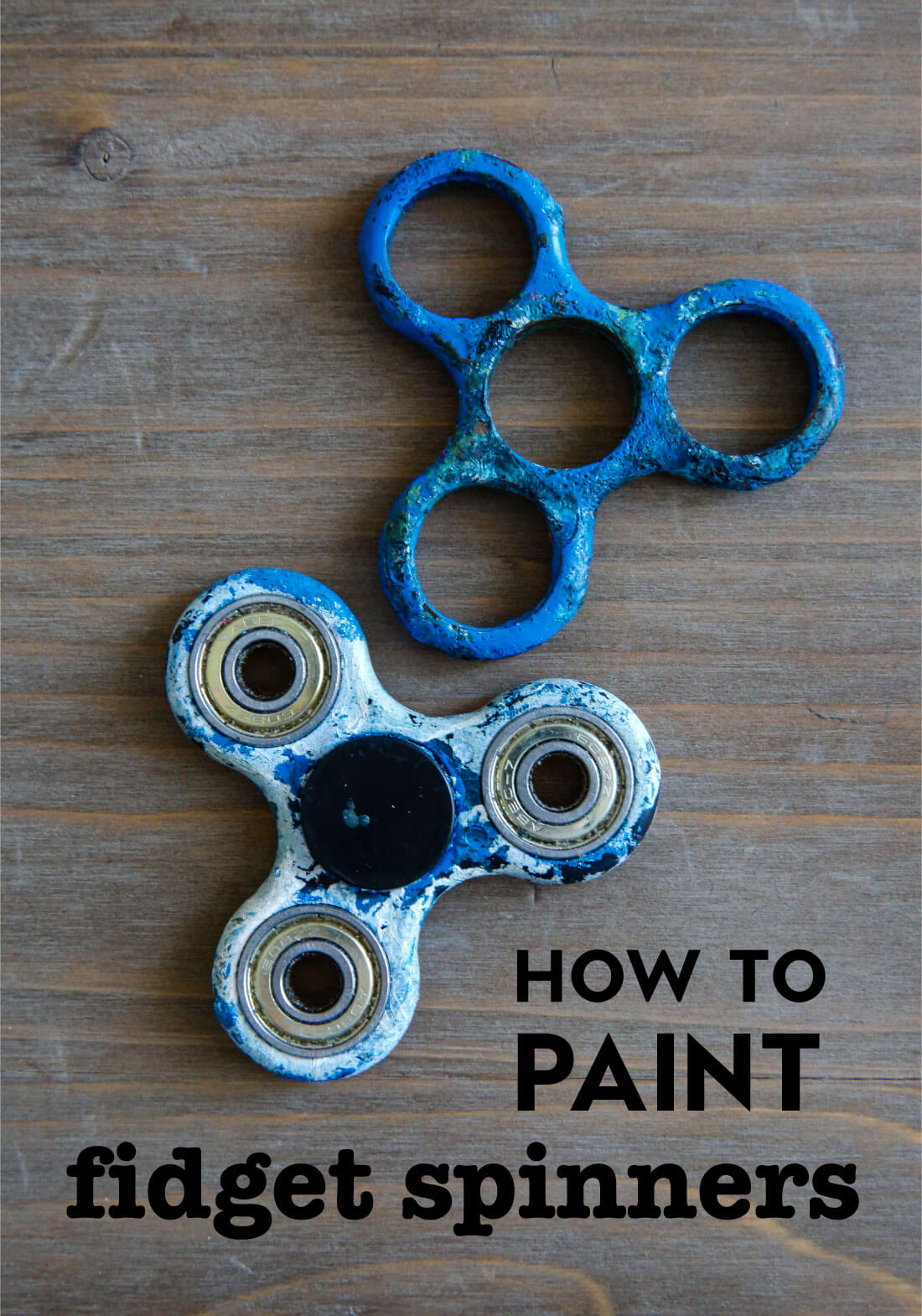 Chances are if you have a child in elementary school, you know all about fidget spinners. You might even be rolling your eyes at this post. The craze is pretty interesting to me since I'm a special needs mom. They have been around for a long to help kids focus but only recently have the become more "mainstream." In fact, they have gotten so mainstream that teachers and schools are banning them because they are distracting. Hopefully that doesn't interfere with special day classes because that would defeat the purpose, but I understand how they could be interruptive in class. Anyway …
My youngest jumped on the fidget spinner craze in a major way and was watching all kinds of videos about them and ways to change them. He found one that was for how to paint a fidget spinner.
Here is what you need:
bucket
card board to rest the spinners on
Note: Fidget spinners can be found at local markets, 7-11's, Circle K's, etc. They are significantly more money than buying online but some spinners online come from China and take a long time to ship.
You can get spray paint, bucket and gloves at local hardware stores too.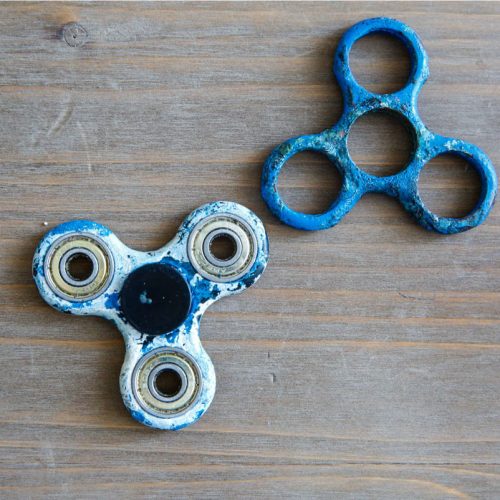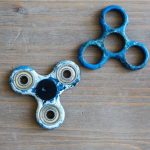 Print Recipe
How to a Paint Fidget Spinner
Ingredients
fidget spinner

spray paint for plastic

1

bucket

warm water

gloves
Instructions
Remove all of the bearings from the fidget spinner.

Fill a bucket with warm water.

Shake spray paint can and spray (one at a time) into the water.

Wearing gloves (if desired), dip the fidget spinner in the water/paint mix and swirl around to get the paint on the spinner.

Repeat for different colors.

Lay on cardboard to dry.

Once completely dry, put bearings back in spinner.
You can watch us paint our fidget spinners on an extremely windy day on FB Live:
Drew was happy with how his turned out. You can see with the bearings on the left and without on the right.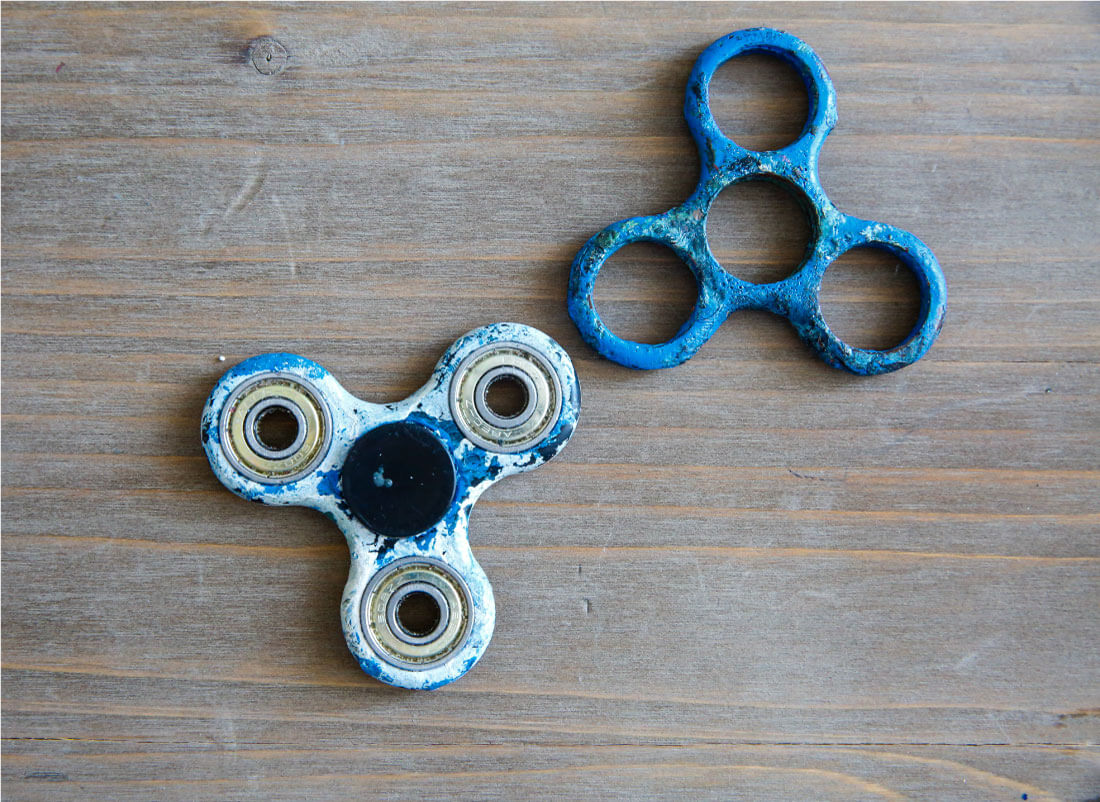 If you like these activities, you will love these as well: