One of those – throw it all together- and it comes out beautiful and tasty, recipes.  This Easter Chocolate Bark is a crowd pleaser!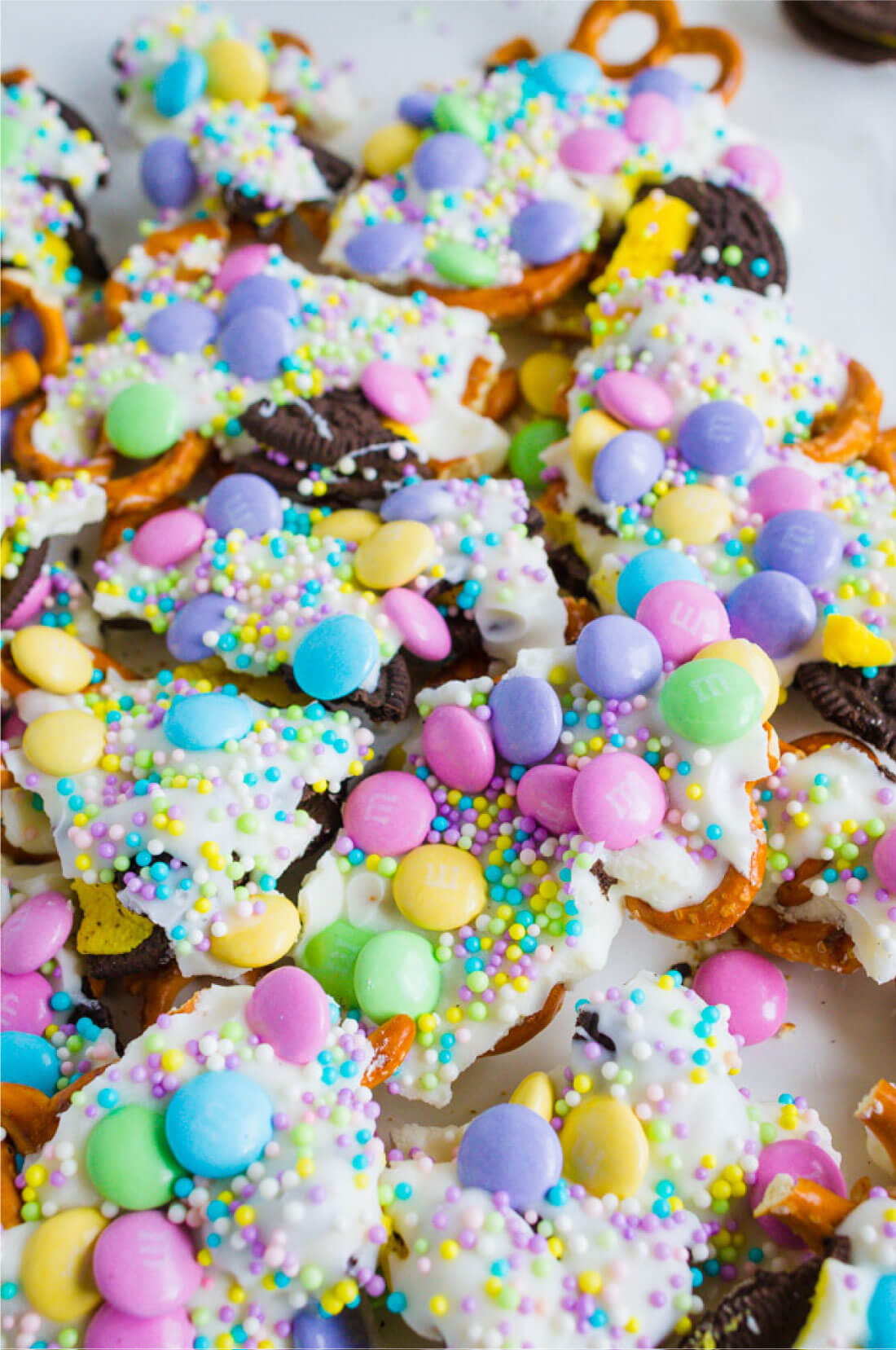 The ingredients are simple…. you pretty much just have to raid the good aisle at the grocery store.  Oreos, pretzels, chocolate bark, M & M's, and sprinkles.  Who wouldn't love this Easter treat?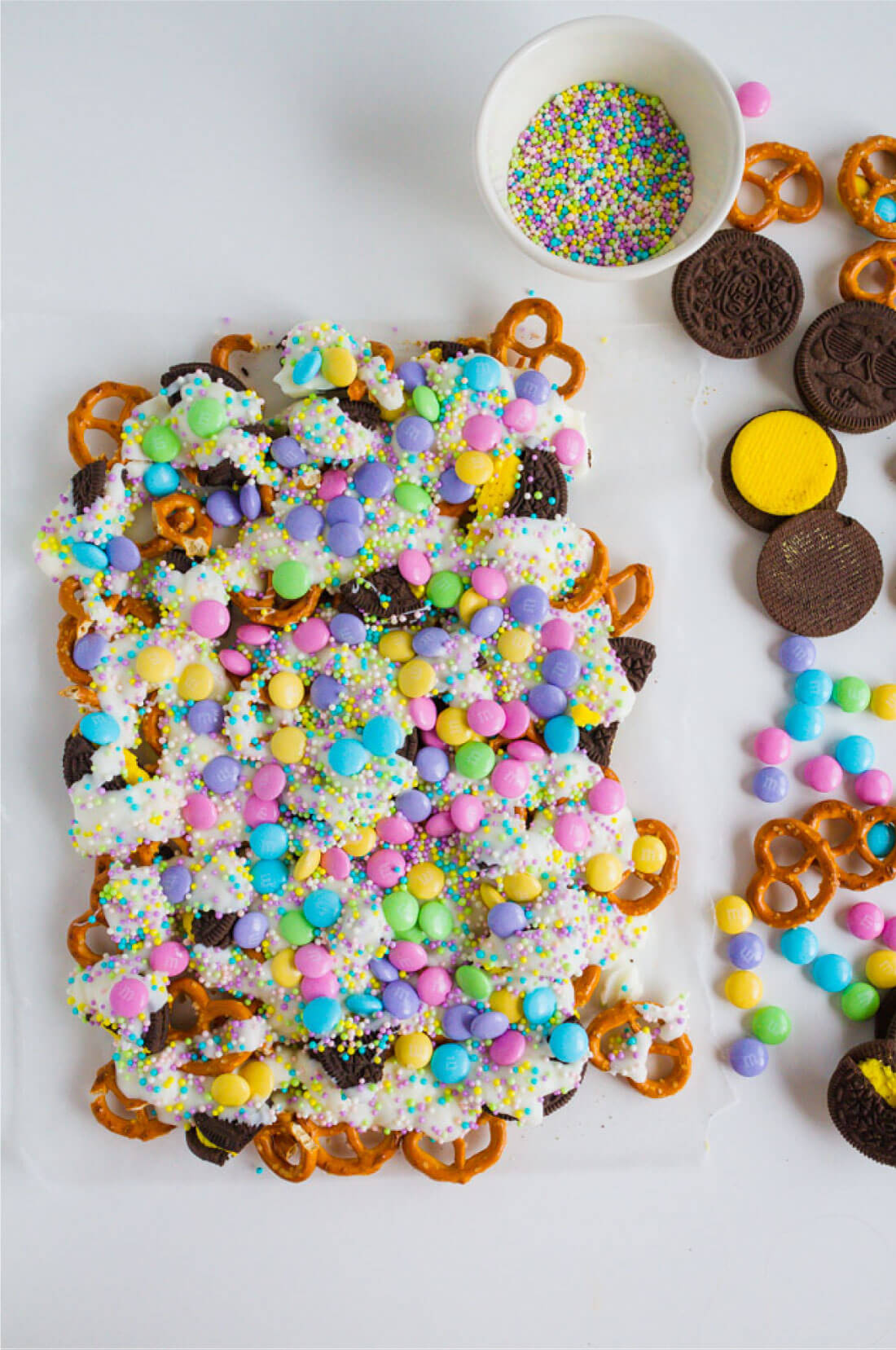 So the colors you choose (though for Easter, I'd stick with pastel), the type of Oreos and pretzels, sprinkles.. all up to you!
Easter Chocolate Bark
Ingredients
Pretzels
Oreos
M&M's in your choice of color and flavor
Sprinkles
White Chocolate candy melts
Instructions
You can use as much or as little of each ingredient as you want.
Lay down wax paper on a cookie sheet and spray with cooking spray.
Break up pretzels and Oreos until they are spread out evenly over the cookie sheet.
After your pretzels and Oreos are broken up, melt chocolate and pour it over the crushed mix, add M&M's and sprinkles while still warm.
Place in the fridge to cool off.
Once it's cooled off, gently take the wax paper and kind of fold the bark over on itself and start breaking it into pieces to bag up.
For this example about 4 handfuls of pretzels and about 15 oreos were used. If you want to make a huge batch, you'll likely need a full bag of each and it will make two sheets worth. You'll also need about 3-4 bags of white chocolate for two full cookie sheets.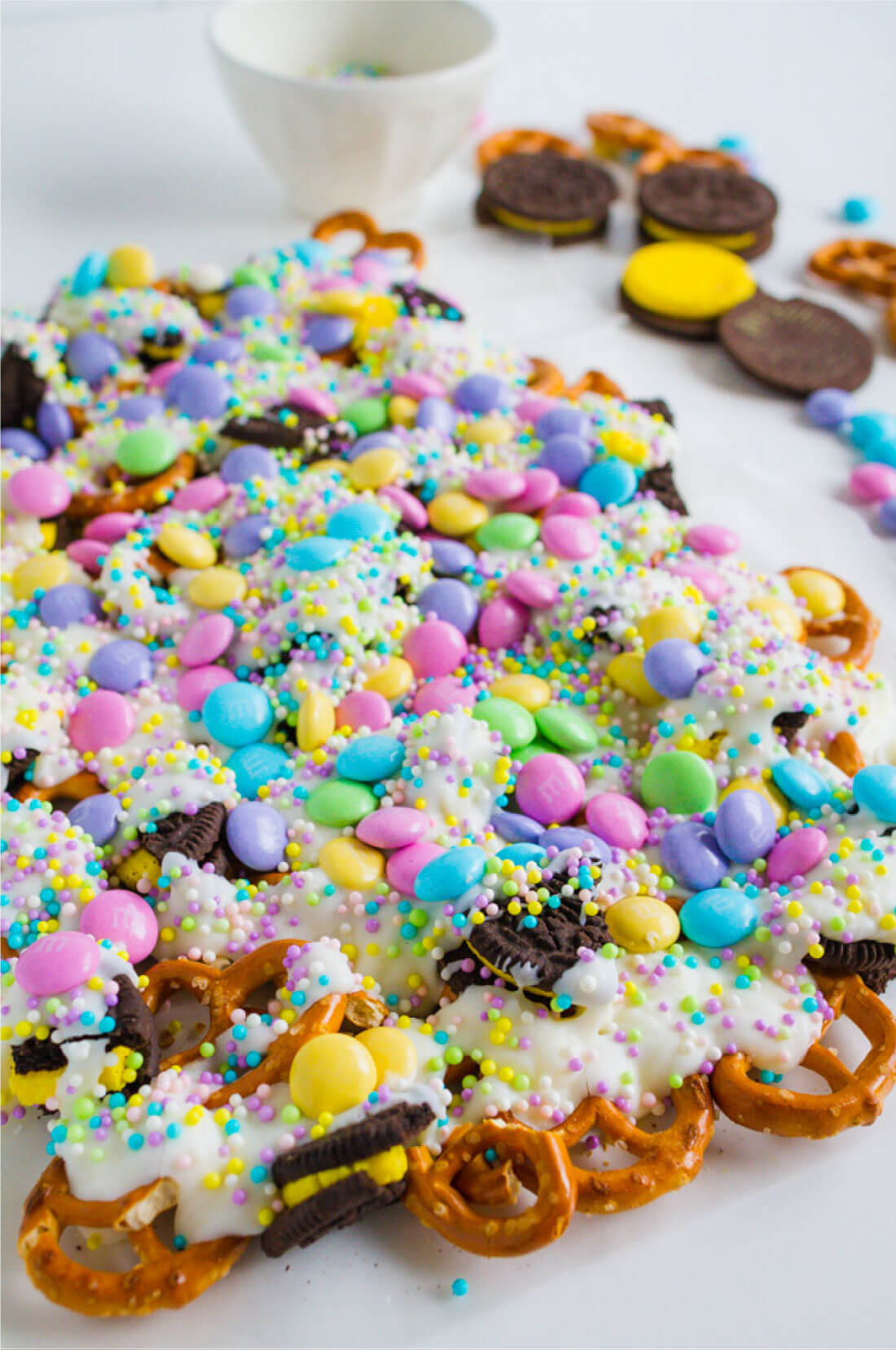 In the past I have purchased plastic favor bags with ribbon to put it in, but you can also use the cheap buckets in the Target Dollar aisle to serve it in, as well. They make a real statement and are only $1.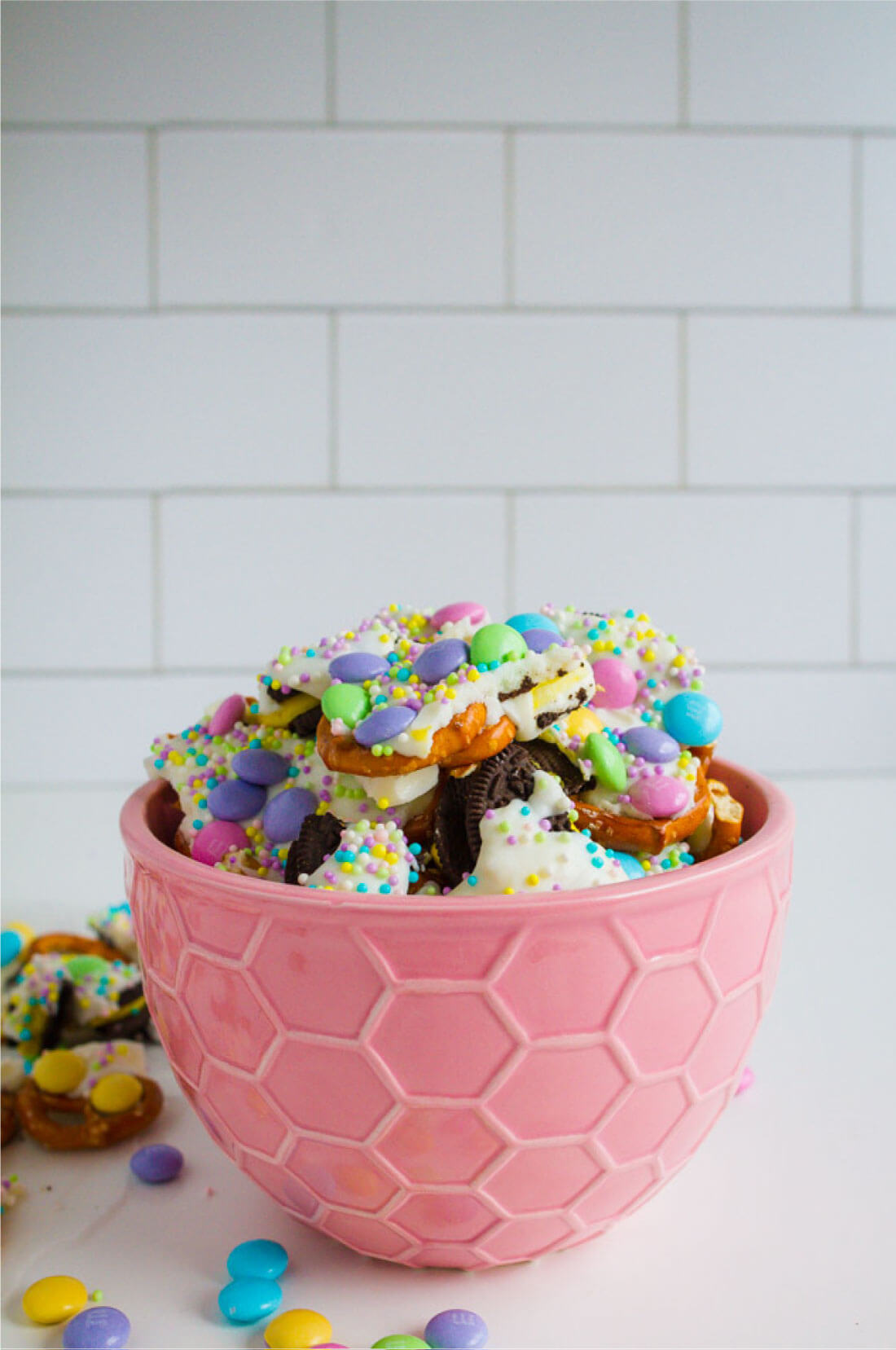 See how easy that is?! And how pretty! I hope this gives you some ideas for Easter treats this year and I look forward to coming back next month to share another fun idea with you!
I'd love it if you stopped by my blog, The Cards We Drew, to say hello sometime!!
If you like this recipe, I have some other good Easter recipes: