This is a sponsored post by IKEA U.S. The content and opinions expressed below are the opinion of Thirty Handmade Days.
Have you put your Christmas tree up yet?  I've just a fun way to add a little something extra and create with your kids to share – Perler Bead DIY ornaments! They are so much fun and really easy to make.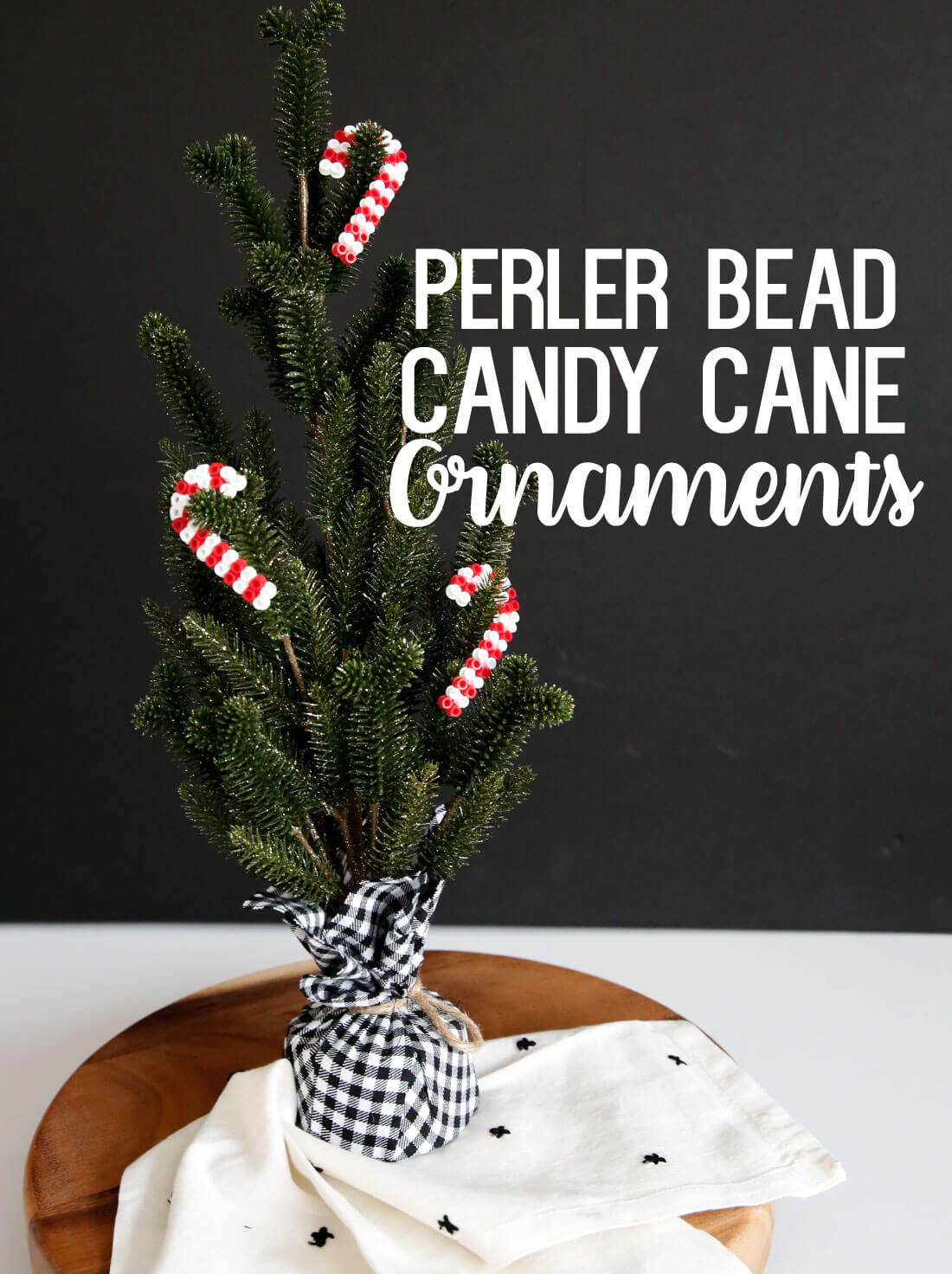 It used to be easy to get on the floor and play with my kids.  When they were little we read books, played a lot and had so much fun.  But they are bigger now.  (sniff, sniff)  They are so busy these days.  And can often be found with their face in a phone or gadget.  It's not quite the same as when they were itty bitty.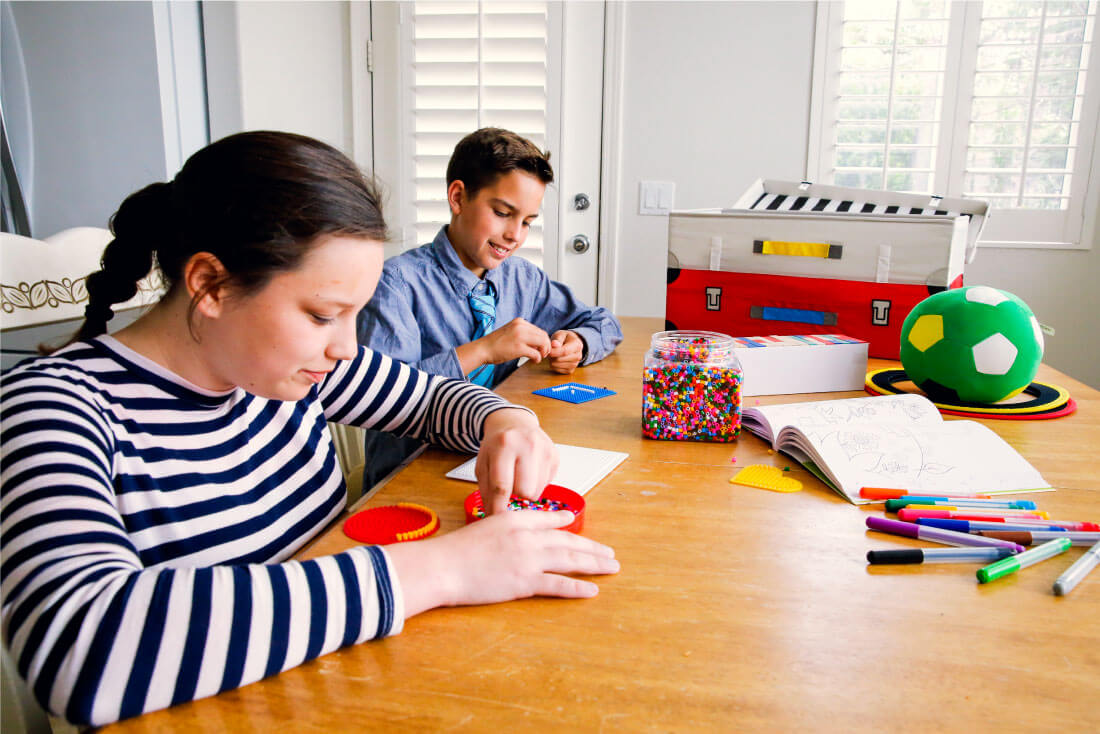 I joined forces with IKEA to get my kids to play and create.  IKEA is bringing play to the forefront with their Let's Play for Change campaign including an IKEA Foundation grant of $53 million to six international children's organizations to help support children's right to play worldwide.  They're encouraging everyone (that means bigger kids and adults too!) to play more for a better every day life.  Somehow we've lost some of the magic along the way but we're going to try to get it back.  IKEA is inviting everyone to join in celebrating children's right to play by introducing playful in-store experiences worldwide including interactive games and activities*.
They are also giving 100% of the proceeds of sales from the 2017 SAGOSKATT soft toy collection to Save the Children's U.S. hurricane relief efforts.  So you get cute and fun toys plus help support an amazing cause.  Win/win! 
We recently sat down as a family to just PLAY.  It has been so long since we've done that.  We are usually on the go and have little time to create.  I really loved watching what my kids gravitated towards.  Right away they started creating with the perler beads.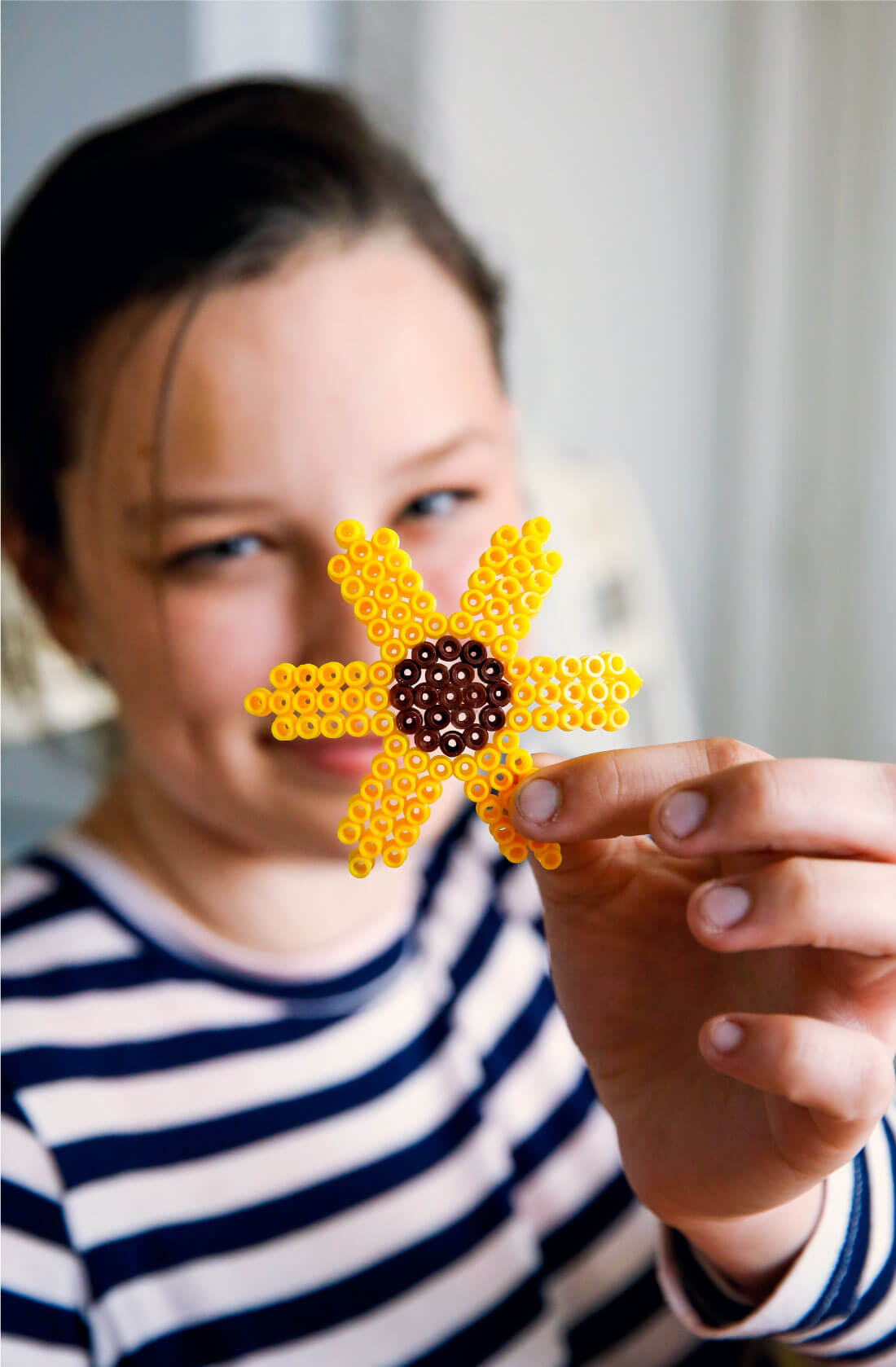 Drew made a Dodgers symbol (no surprise there).  Julia made a sunflower.  I was right along side them to make some DIY ornaments – candy canes.  The one thing about making with perler beads is that it can take awhile.  But my candy canes took no time at all!
IKEA has a set of perler beads and shape sets that make it so simple to create all kinds of things!! Besides the beads and shapes all you need is an iron and some parchment paper.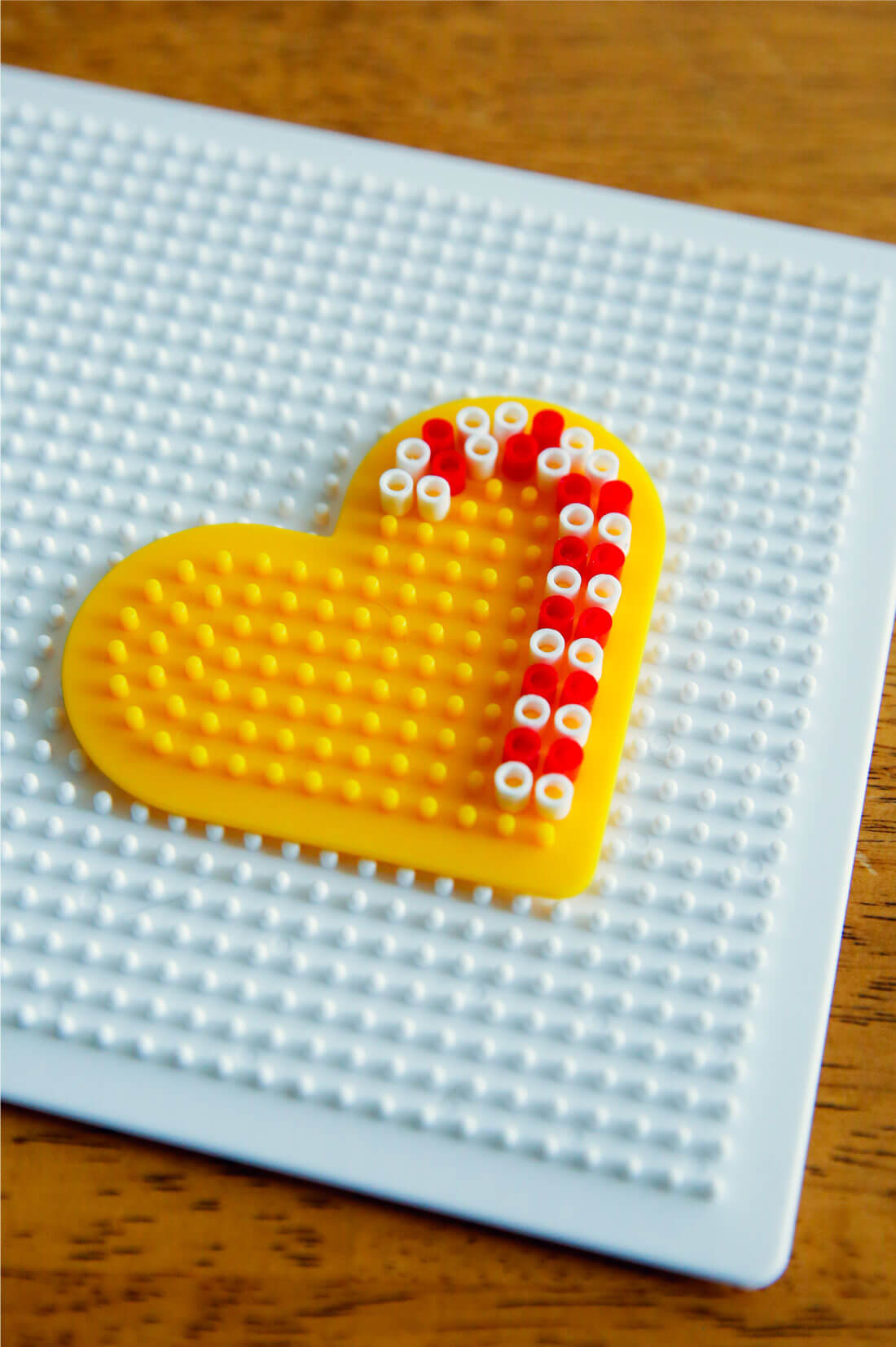 This is how I made the candy canes.  You can add an ornament hook but you don't need to as they just sit right on any tree.  And aren't they adorable?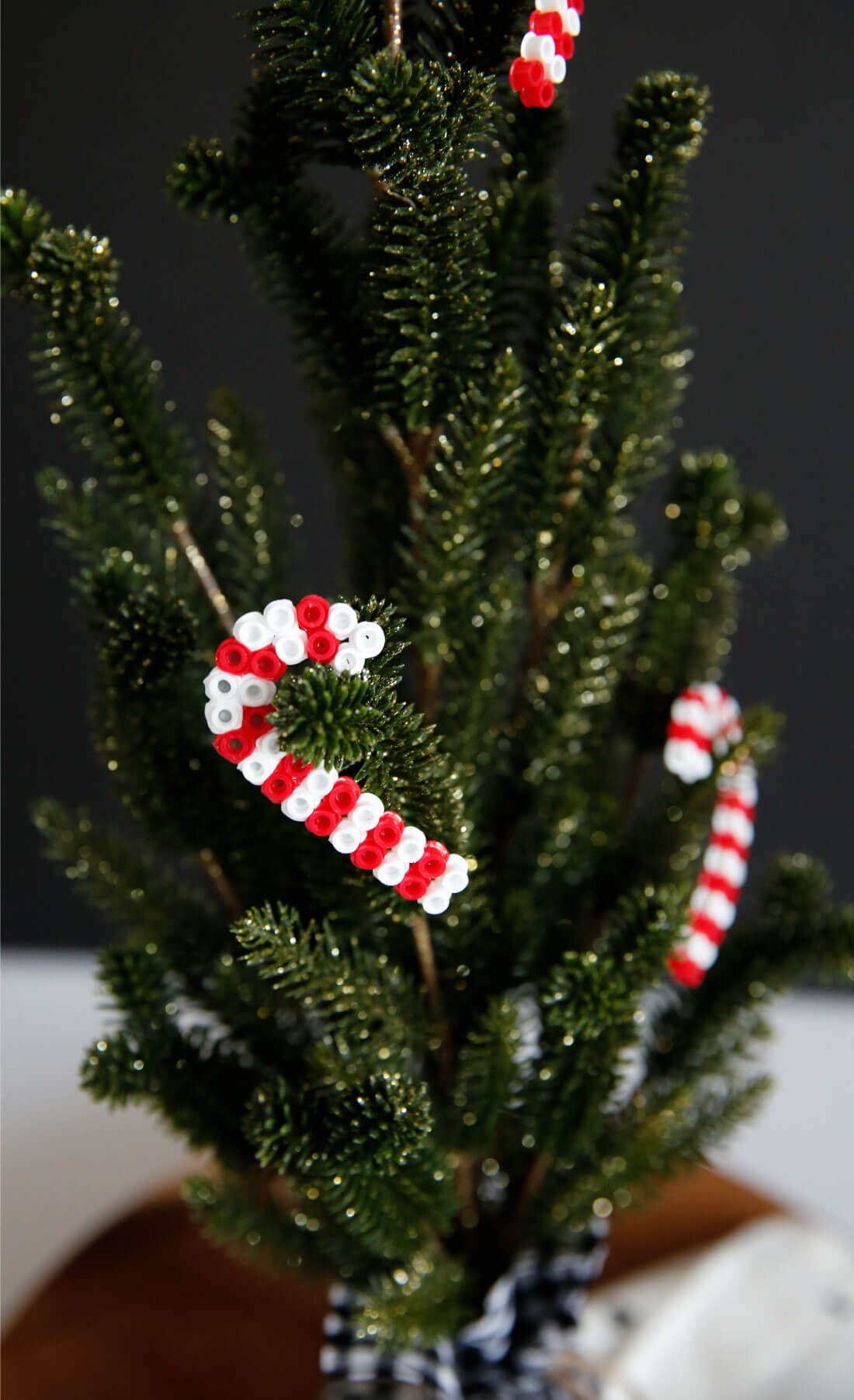 *Play experiences are active in IKEA U.S. stores from November 9 – December 24.
IKEA is a registered trademark of Inter IKEA Systems B.V. and is used with permission. The views, ideas and opinions expressed here are my own.