Printable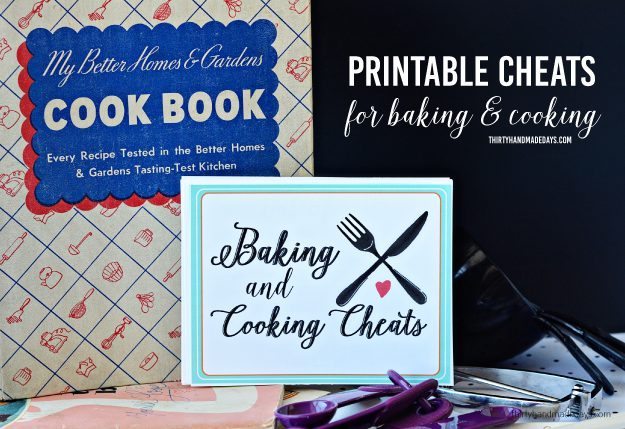 I have a list about a mile long of things to do but every once in awhile I throw caution to the wind and design things just because. I've had this idea on my mind forever and decided it was time to create. I got to work and designed these printable baking and cooking cheats.
I was thinking about all of the things that I want my kids to know before they leave me (yikes!). As you know by now I am passionate about teaching kids to cook and bake. We're not talking gourmet food. Just enough that they will feel comfortable in the kitchen. Anyway – I thought about all of the basic cooking and baking terms, measuring, basic things that would be helpful in the kitchen.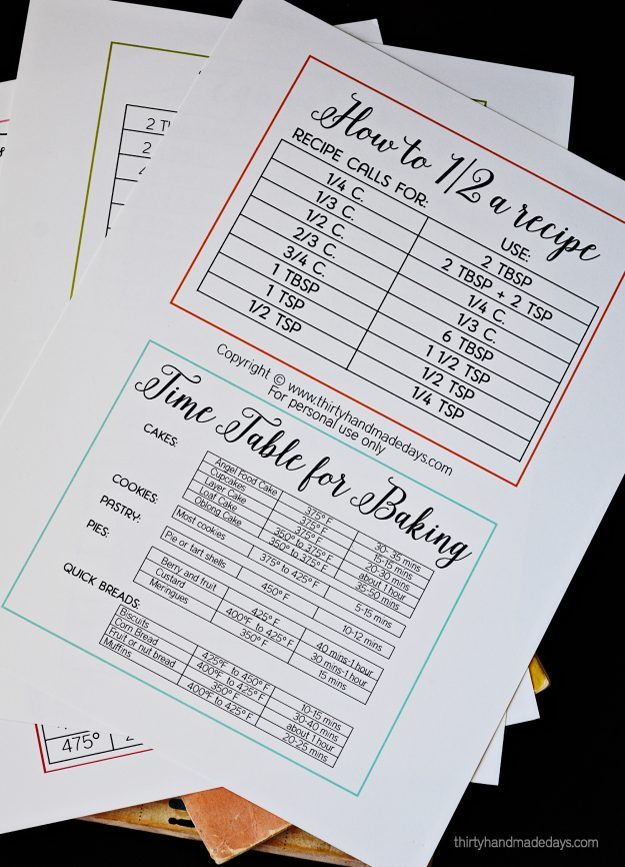 I came up with several different cards to be printed out. You can use them a whole bunch of different ways – you can add them to a recipe book, hole punch them and add a ring to have handy, use your laminator to really make them last.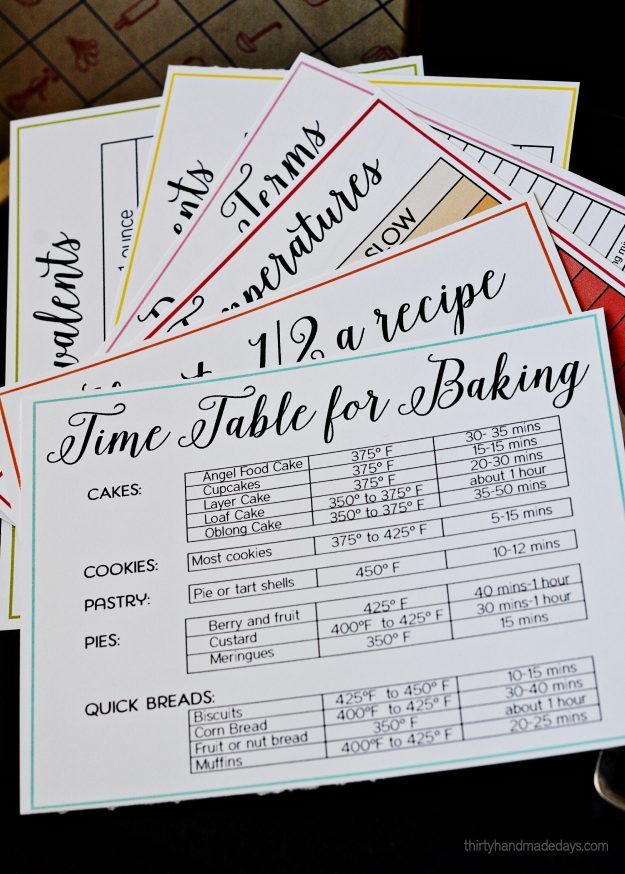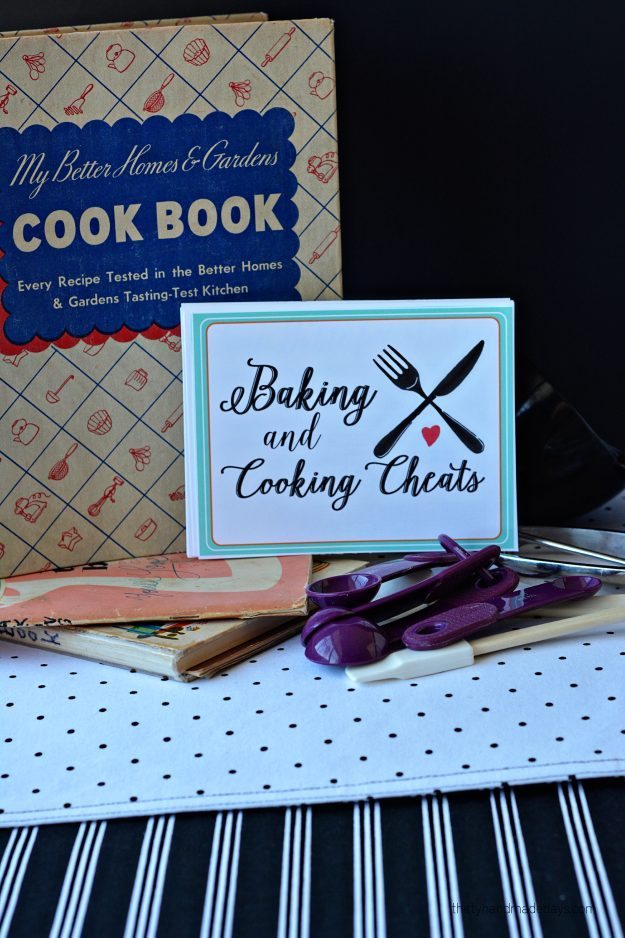 Other Kitchen Helps
If you love these baking and cooking cheat sheets, you're going to love these other kitchen helps. Please click each link below to find the information:
Side note: I have a thing for old cookbooks. I just can't help it. I see them at the antique mall and I have a hard time not buying them. I was recently shopping and found this fabulous vintage Better Homes and Gardens cookbook. It's from the 30s. I love it! I scrolled through it to see what kind of recipes I should try out. I'll share some here soon.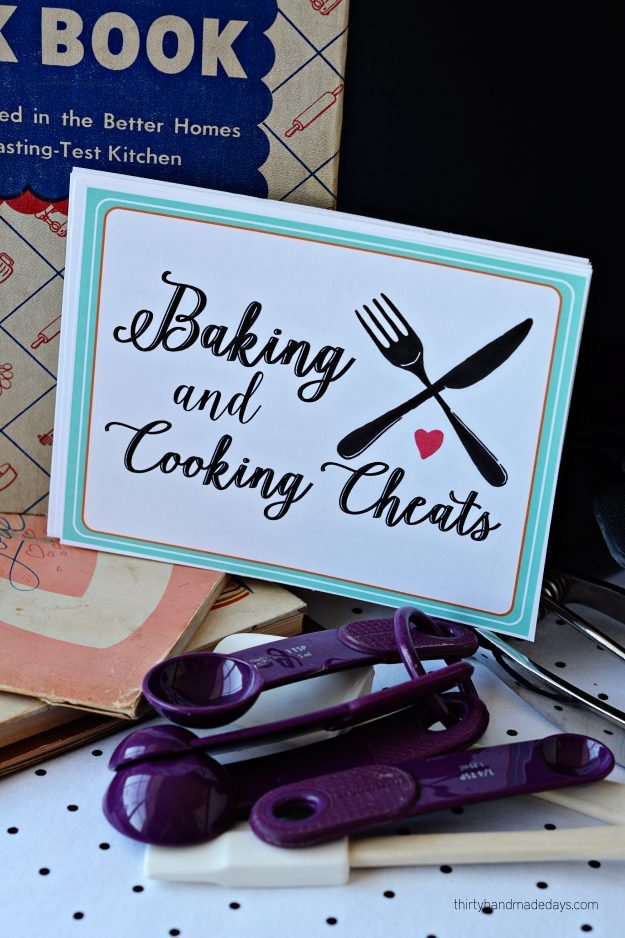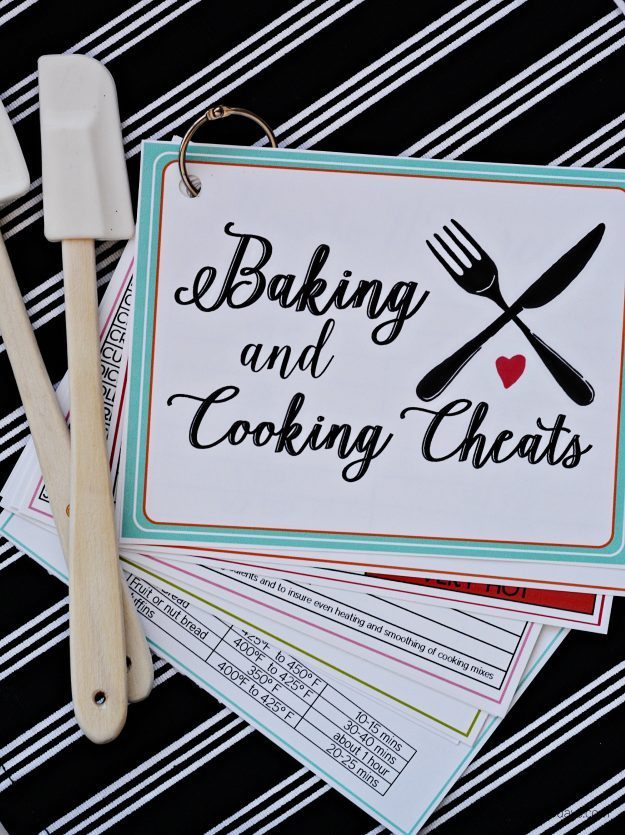 People always ask what fonts I use for printables. I have several font posts but I recently got the scripty one – Isabella – in case you want it!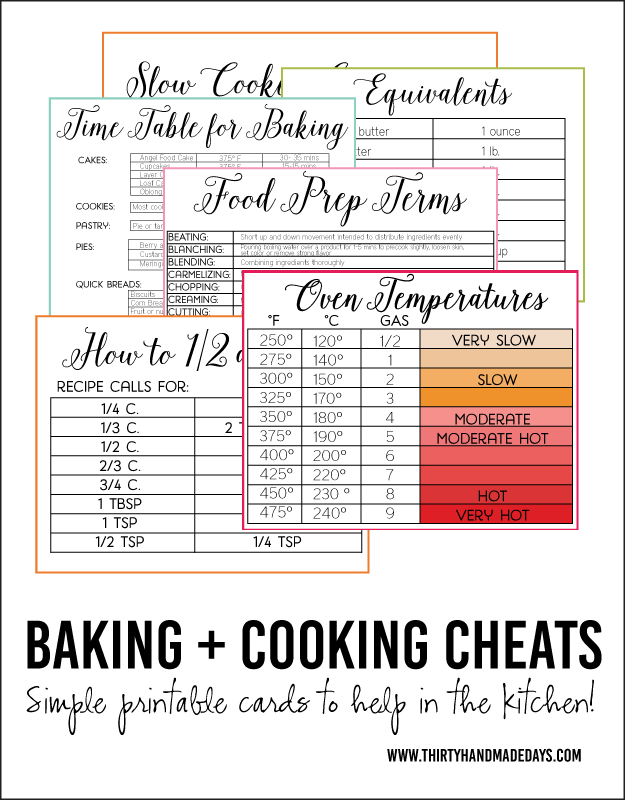 Download these baking & cooking cheats. For personal use only.