Looking for some fun graduation cards? Print and give out this 2020 printable money card holder for the graduate in your life.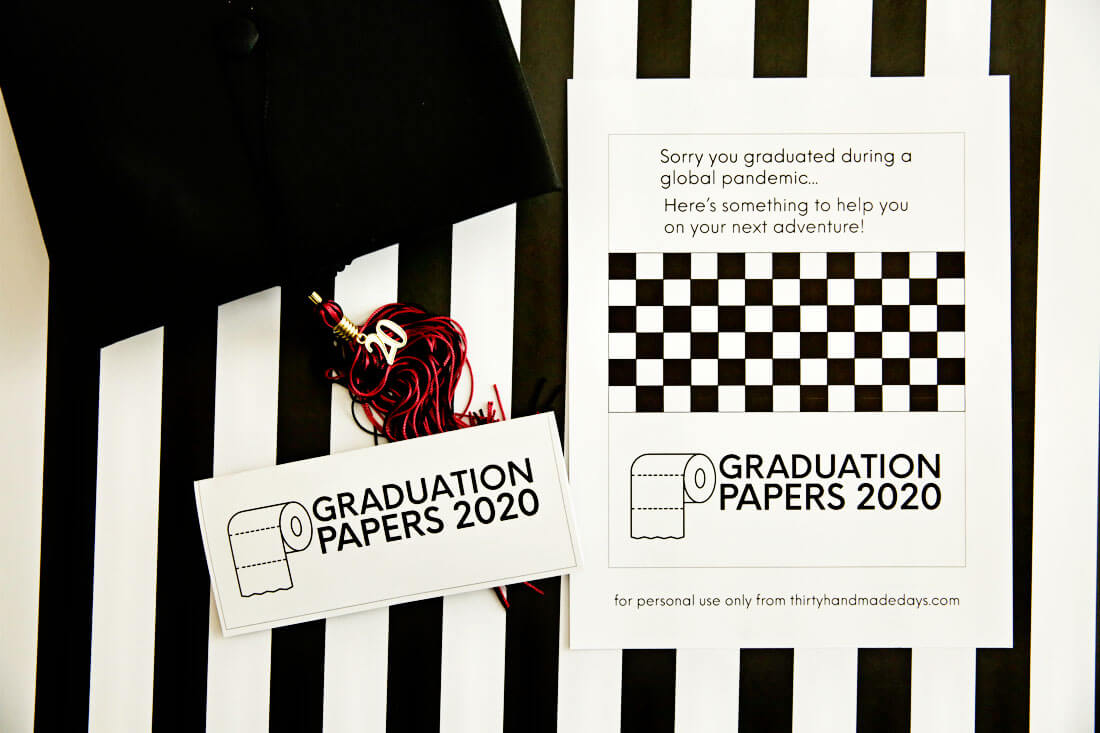 2020 will be known for a lot of things. A lot of things that aren't necessarily great. Amongst those hard things, it will be the year that kids didn't get to graduate. My senior included. No prom, no grad night, no walking across the stage. They'll have more gumption and grit than any other class before or after them.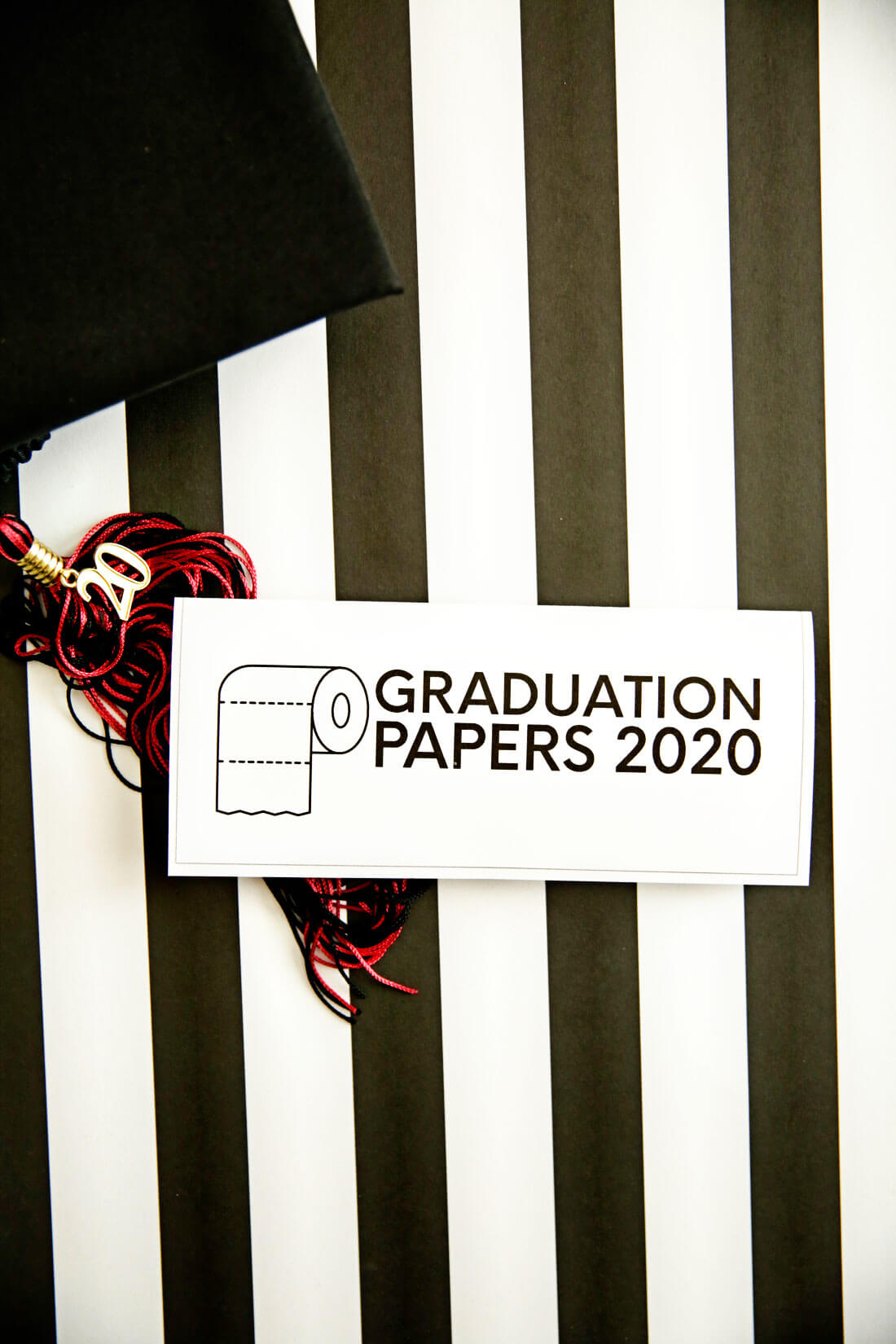 In an effort to acknowledge these seniors, I've created a few printables and ideas to share. This one is a funny one – because if we can't laugh, we might cry.
To make this card, you only need a few things:
Printable (download below)
Cardstock
Printer
Scissors or paper cutter
Glue stick or glue dots
Money, gift card or something special to stick in the card
Though you can use regular paper, it won't hold as well – I suggest using cardstock.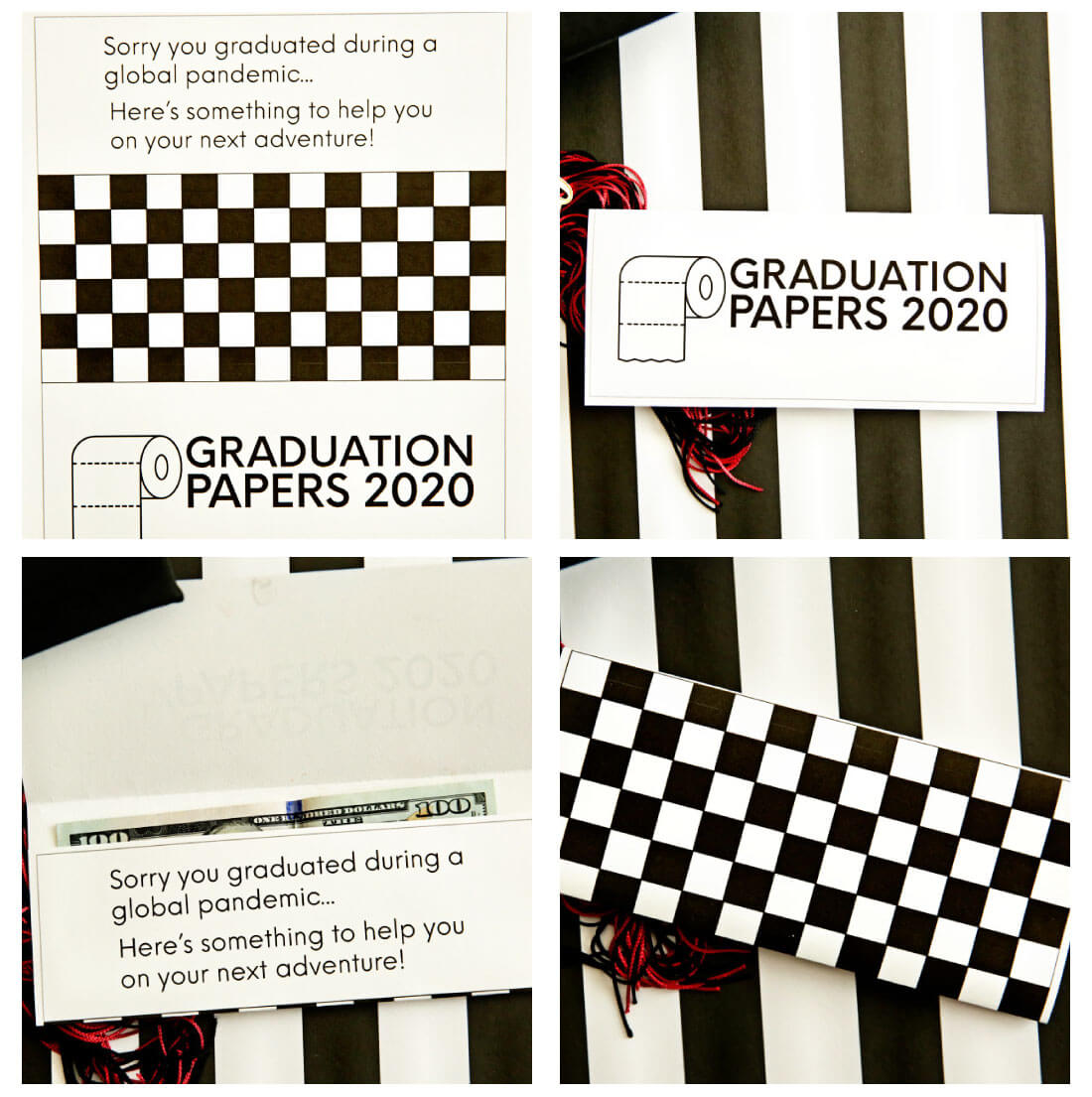 Simply print out, cut out the box, fold along the lines. Then use a glue stick or glue dots along the sides to create a pocket where you can put money, a gift card, etc.
Write a simple note and send off to the graduate!
What to write in a graduation card
Someone you know is graduating but you're not quite sure what to write in the card? This card has space on the inside at the top to write something meaningful, funny or fun. With this card, it lends itself to a more casual greeting but you can make it as formal as you want.
Congratulations- they have worked hard to graduate from school (especially in the year 2020!)
Looking ahead to the future – so many things to be excited about in the future. This year especially!
From family – take this time to talk about how proud you are and all of the memories over the years
Give advice – since you've most likely graduated yourself, this is a time to give some (appropriate) advice.
Download this graduation card printable. For personal use only.
Graduation Ideas