This college survival kit would make a great graduation gift or to send someone off to school!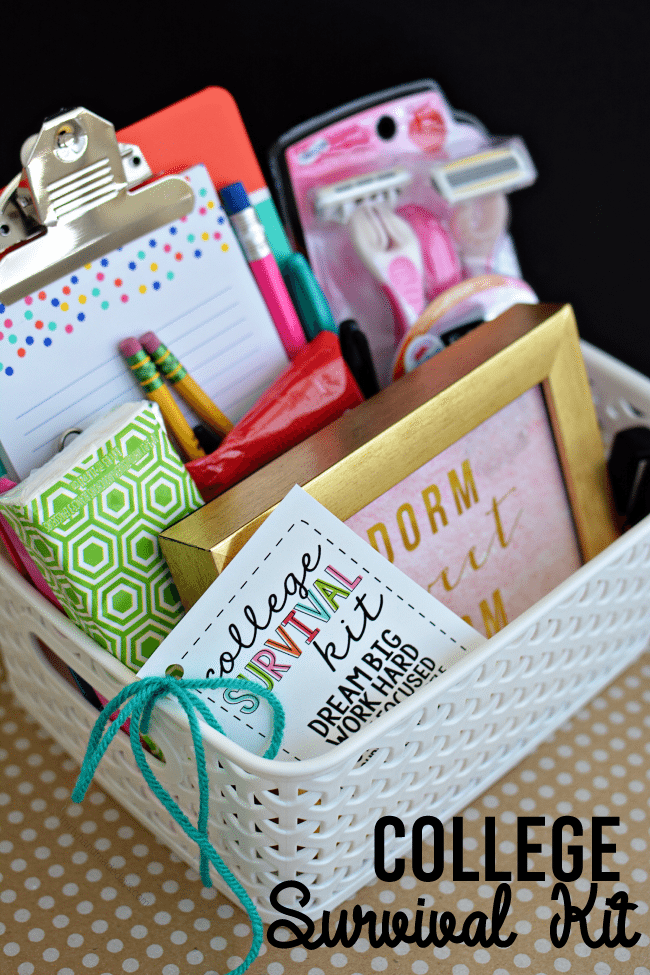 College is right around the corner.  My friends will soon be dropping their kids off and it's made me realize how close we are to the same.
I can't believe it's been over 20 years since I graduated with my best friends and got ready for college.  I loved loved loved high school and I never wanted it to end.  But I was excited for college and being on my own too.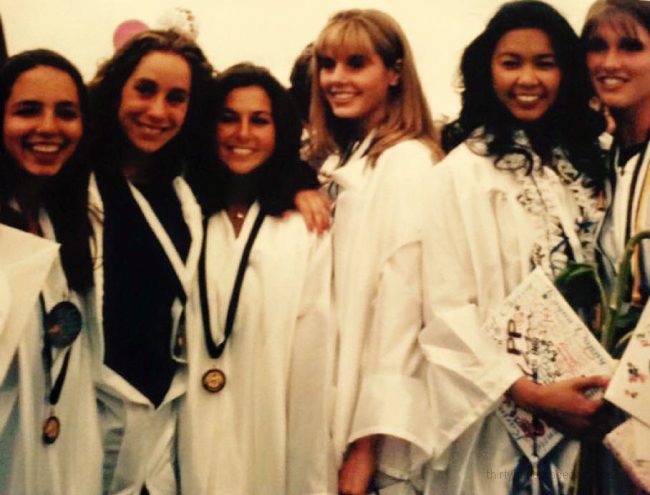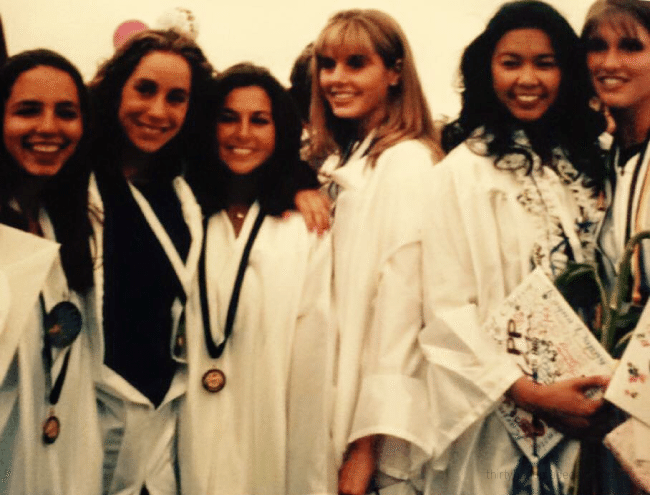 I remember this day like yesterday.  We all thought we were so old and mature.  Ha!  Little did we know…. it was a blast reconnecting with these girls at our reunion.  We picked back up right where we left off.  I'm so grateful for the experiences I had with them – they were a huge part of shaping who I am today.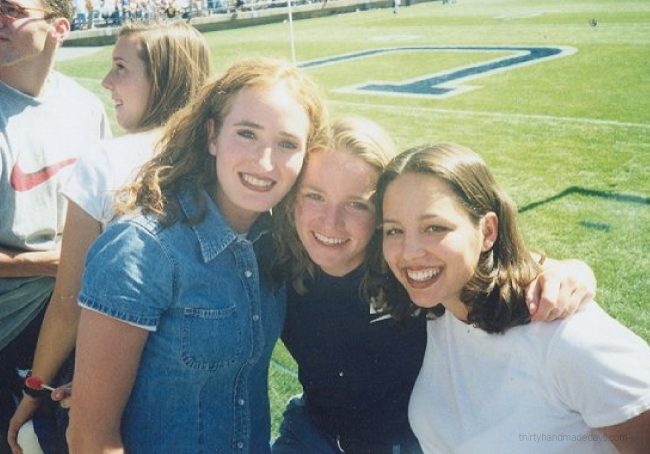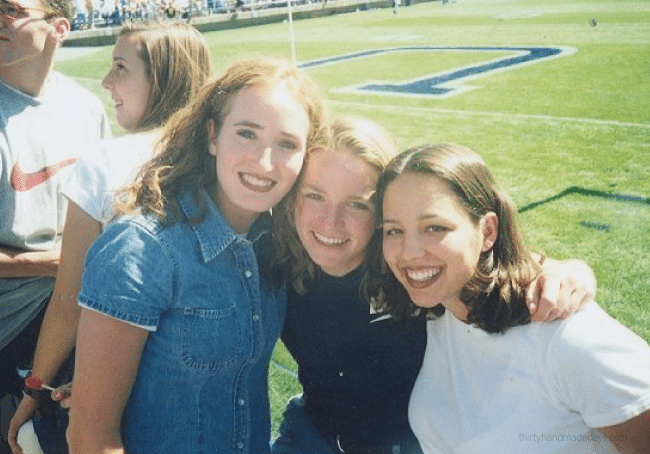 When I got to college (Go Cougars!) – I was lucky to meet new friends right away.  These girls made college an experience for sure.  I didn't really know what I was getting myself into by leaving my family and being on my own.  I thought I was independent.  Ummm not really.  But I learned a lot and grew a ton in my time there.
If you like this post, you'll like these too:
College Survival Kit
For today's gift idea, you can gather things that are specific to the recipient.  Might I suggest a few things?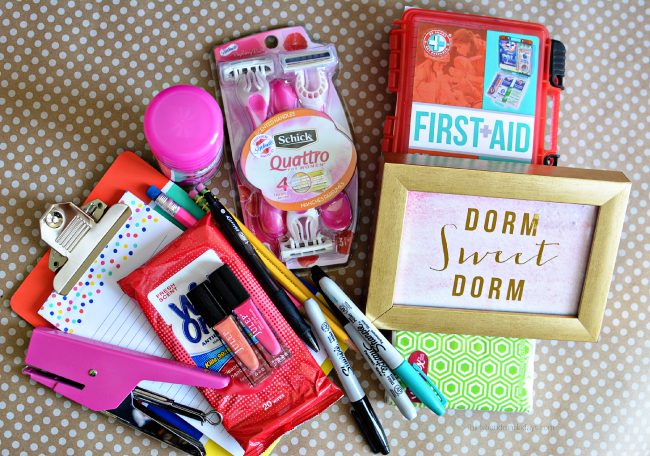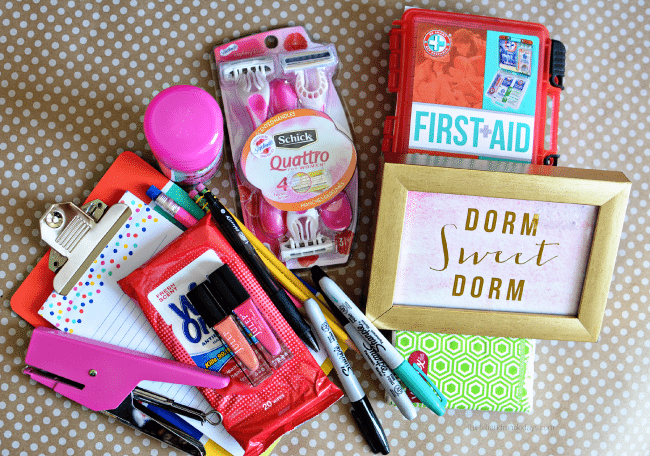 To make this college survival kit:
For school:
Cute clipboard
Pencils
Favorite pens
Sharpies
Stapler
For beauty:
Razors
Shaving cream
First aid kit
Nail polish
Tissues
and the Dorm Sweet Dorm framed print.  Isn't it adorable?
Other ideas to add to a college survival kit:
Flip flops – for the shower
Roll of quarters
Ear plugs
Sticky notes
I couldn't help but make a printable tag to go along with my kit.  I found the quote and thought it was perfect for someone headed off to college.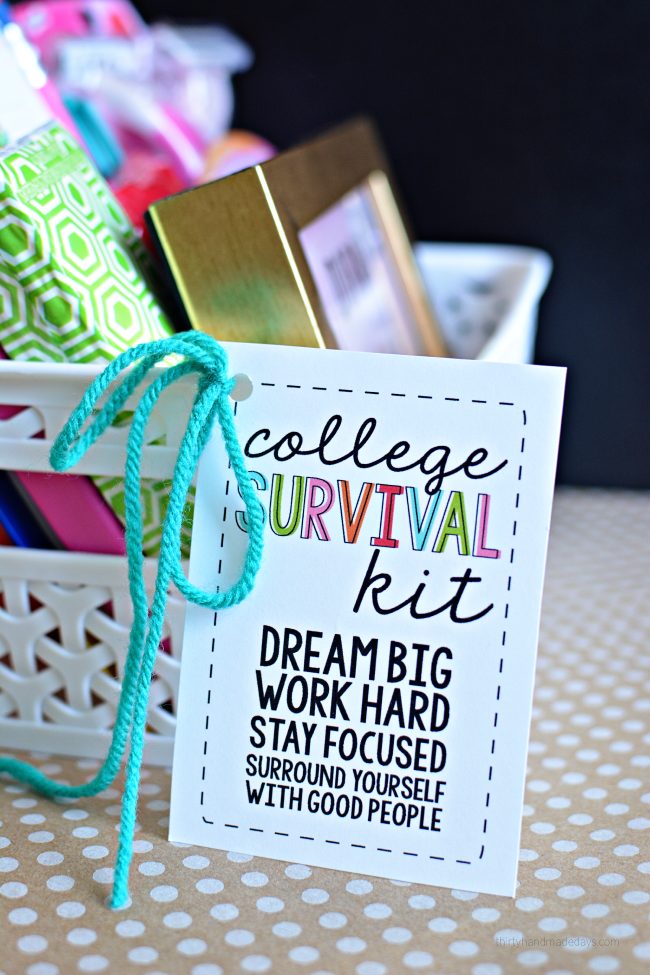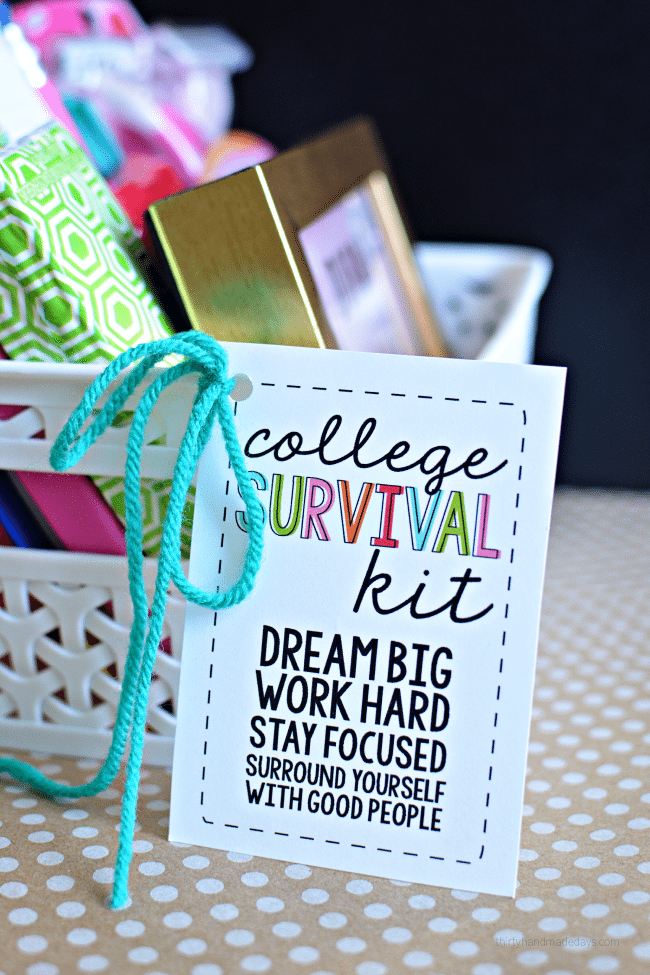 You can download these tags to use.  For personal use and subscribers only.  Thank you!