Play Halloween BINGO with family and friends to celebrate the holiday!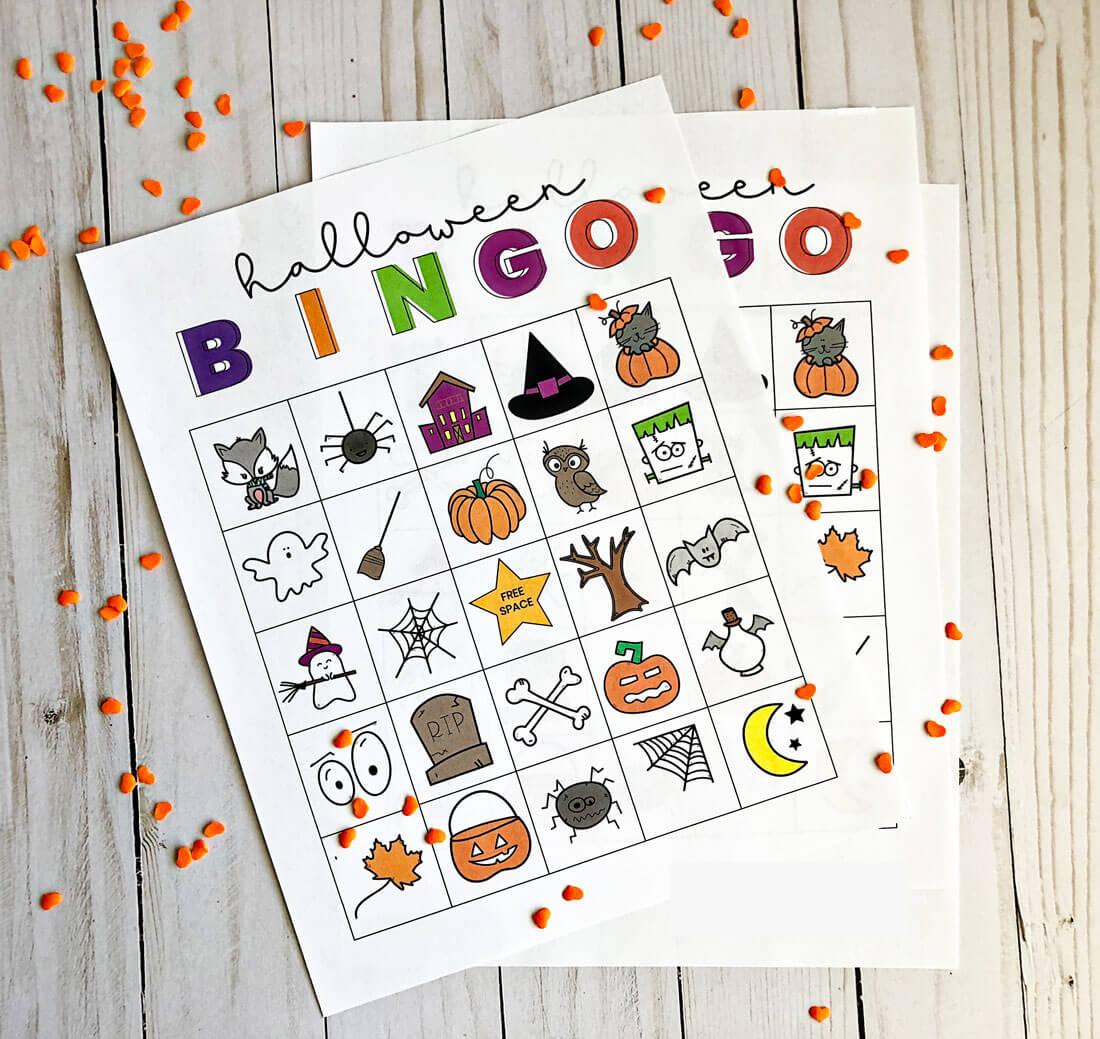 Halloween BINGO
I've done all kinds of BINGO cards in the past – for holidays, for the Olympics, for the Bachelorette.  BINGO is a really fun and simple game that anyone can play.  These printable BINGO cards can be used in the classroom, at a party, as a family or whatever you want.
If you are looking for other Halloween ideas, I've got a ton of ideas: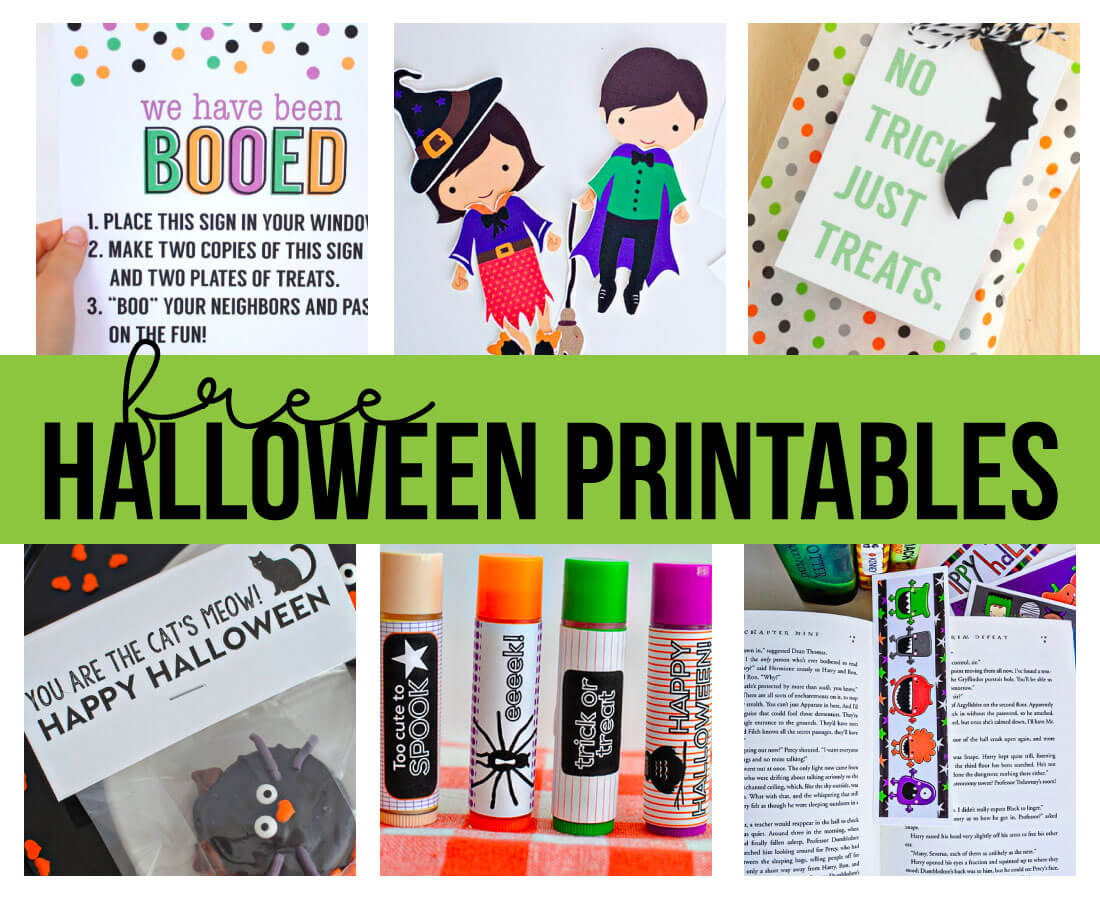 Halloween Bingo Printable
I made five different versions so that not everyone will yell "Bingo!" at once.  I made the mistake of sharing one printable long ago and was reminded by some awesome readers that if everyone has the same BINGO card, it won't be much fun to play.  Oops!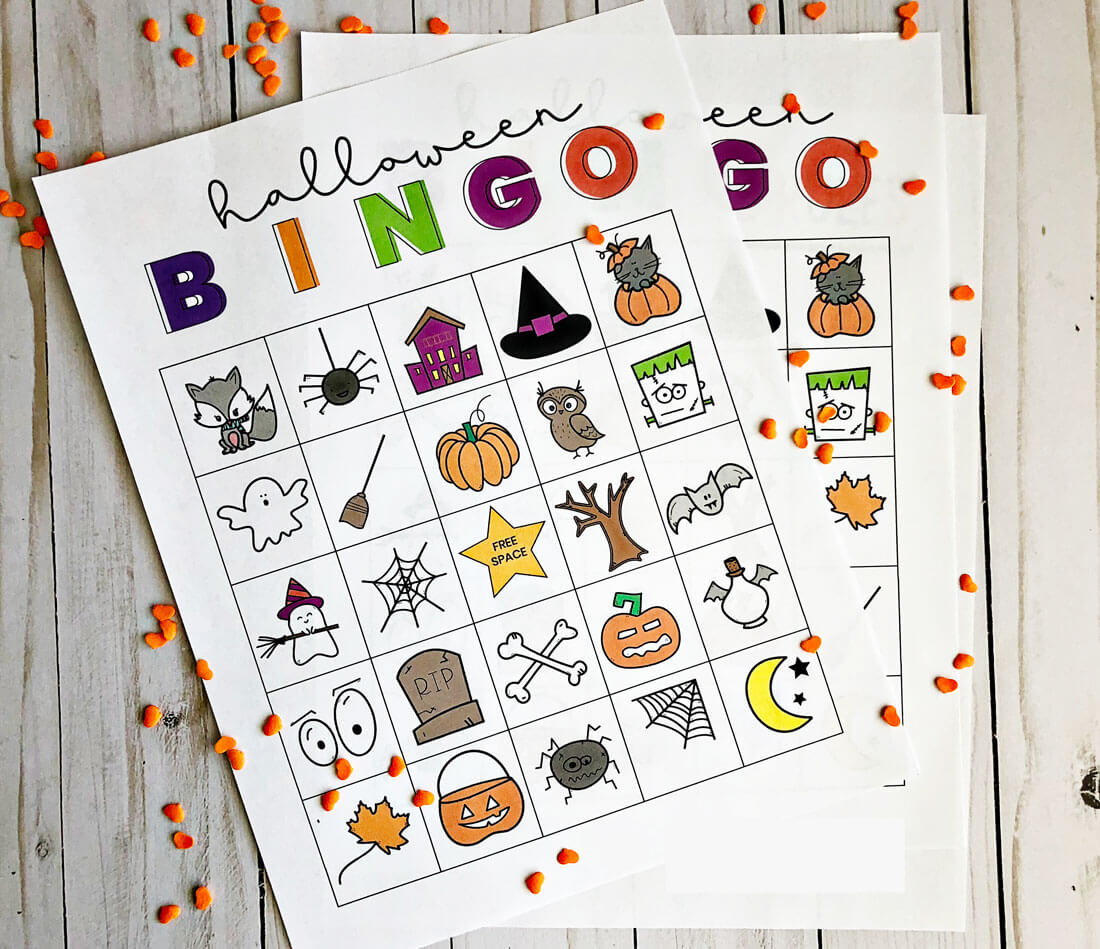 Download these BINGO sheets.  For personal use only.