At the end of the last few years I've made a couple of New Year's Eve resolutions printables.  Each year I get requests for it earlier and earlier to be updated.  I know we haven't gotten through Christmas yet but those that are ready to reflect on the year, this is for you!  If you aren't ready for this yet, bookmark it and tuck it away for a couple of weeks.  I will have an adult version and other New Year's Eve and New Year's posts coming up soon!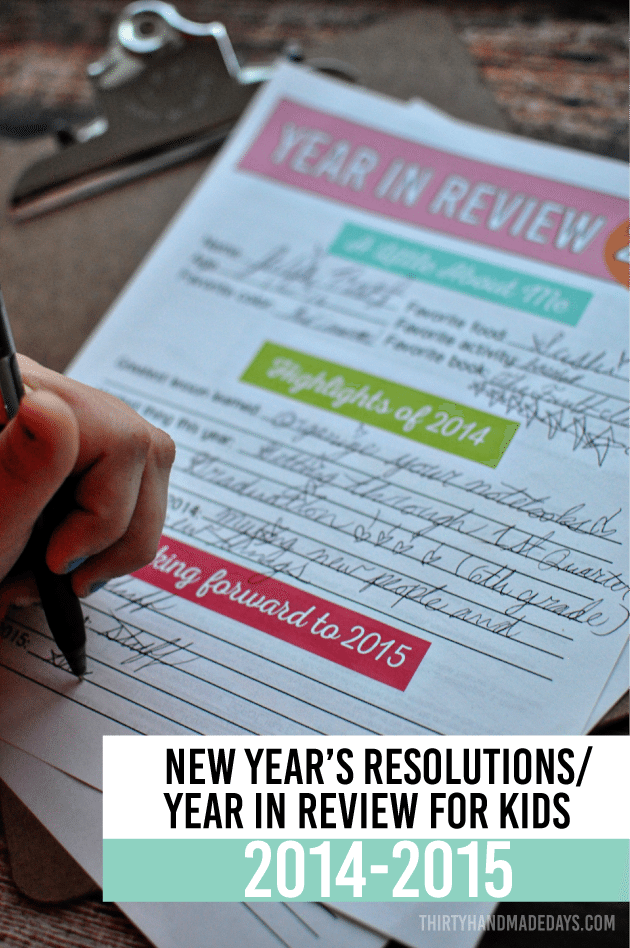 This is a fun activity to do over winter break, for teachers to do with students at school (before the break or after coming back from break), with grandkids and more.  If they are too young to write it down, you can interview them and ask them the questions to fill in their answers.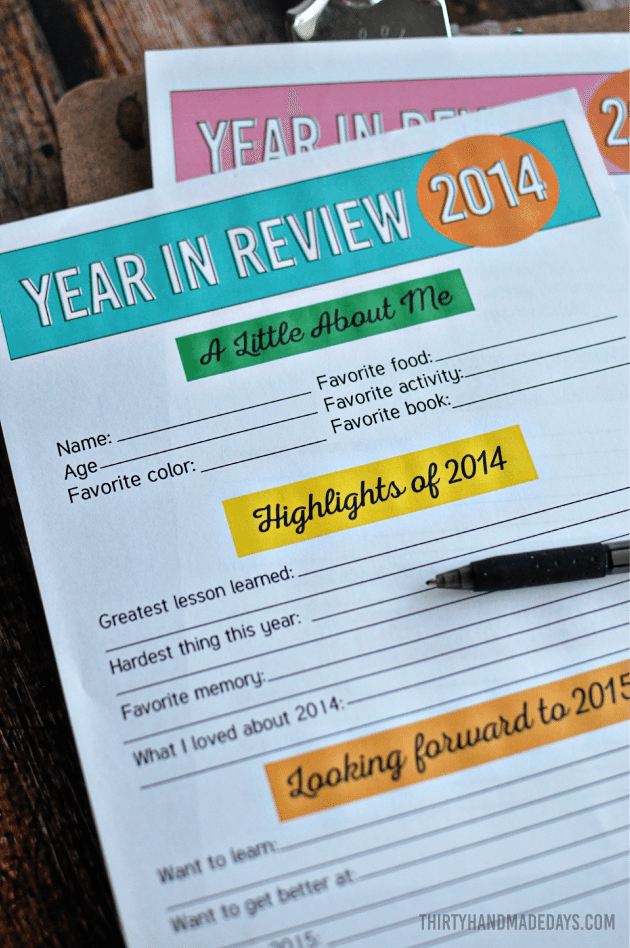 It's always a mystery of what my kids will write down.  Some things are so random and others very sweet.  I love that I have several years of what they were excited about, accomplished, hoped to accomplish, etc.  There's just something about writing it all down that makes the goals, hopes, dreams and memories attainable.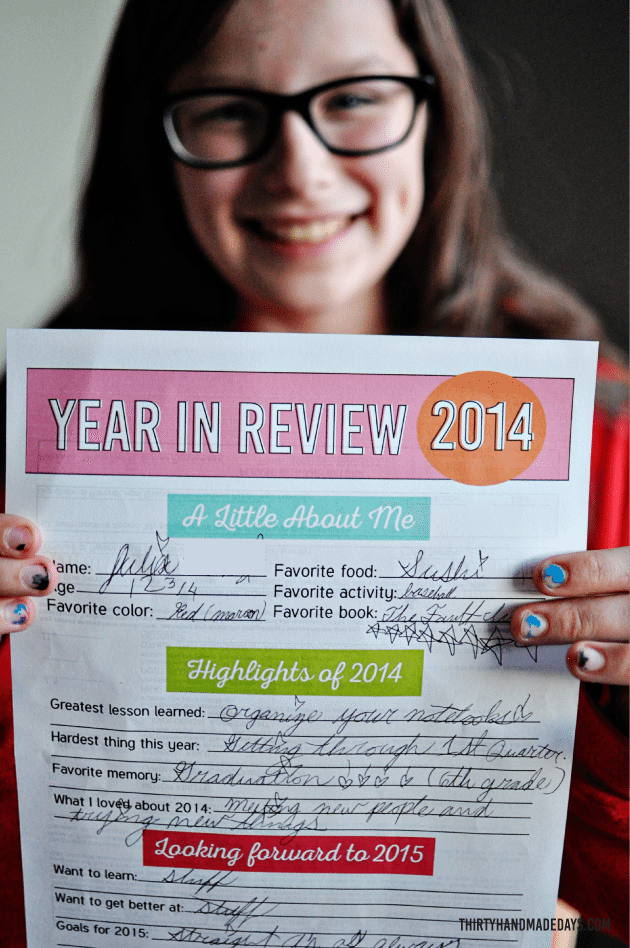 I would have to agree with Jules on most of these – she worked hard on her first quarter in junior high.  Organizing her notebook and getting straight A's have been a big accomplishment.  I'm super proud of her.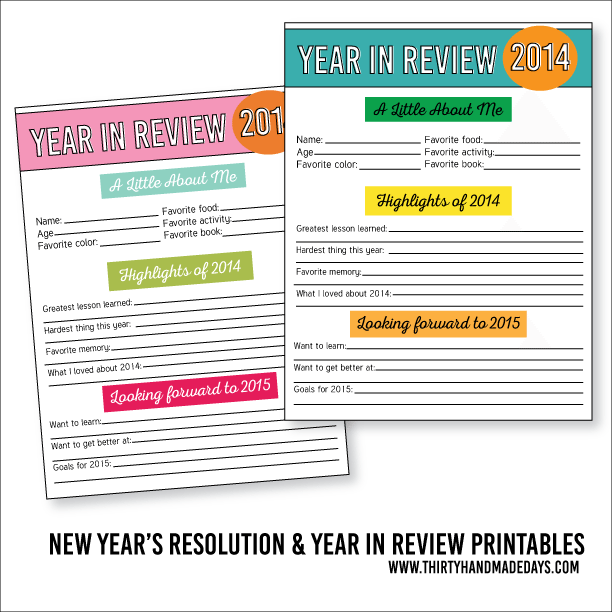 Download New Year's Resolutions/Year in Review in bright colors or darker colors.   You can also print a black and white version.
For 30days subscribers and personal use only.  Thanks!
Get the adult version too! Updated New Year's Resolutions for YOU: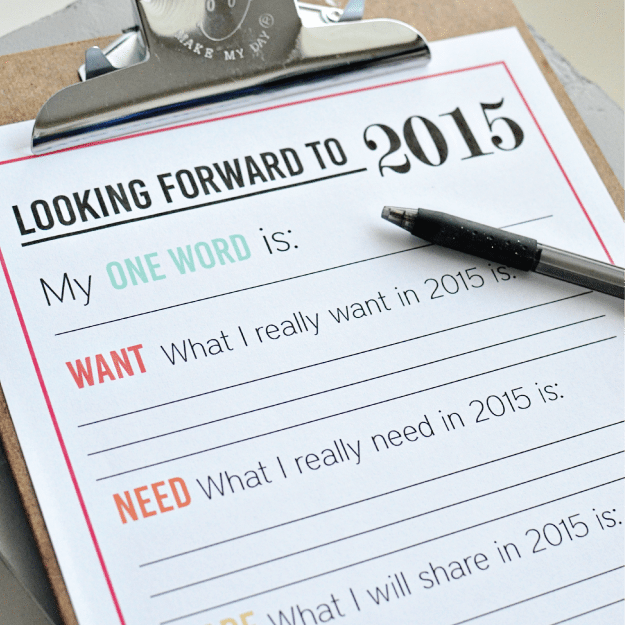 Curious what the past versions looked like?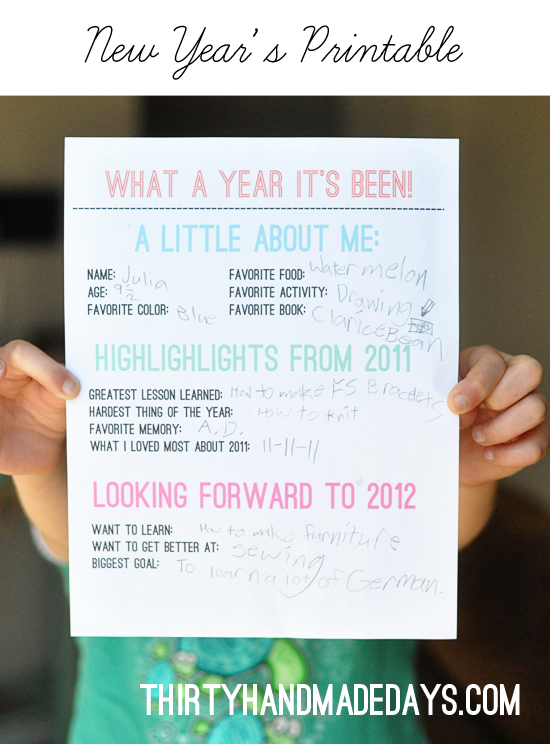 New Year's Eve Resolutions for Kids 2012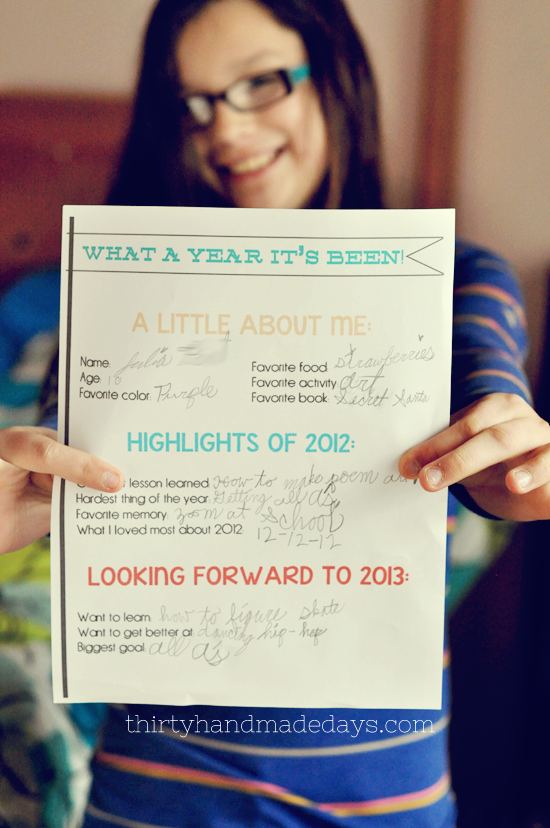 New Year's Eve Resolutions for Kids 2013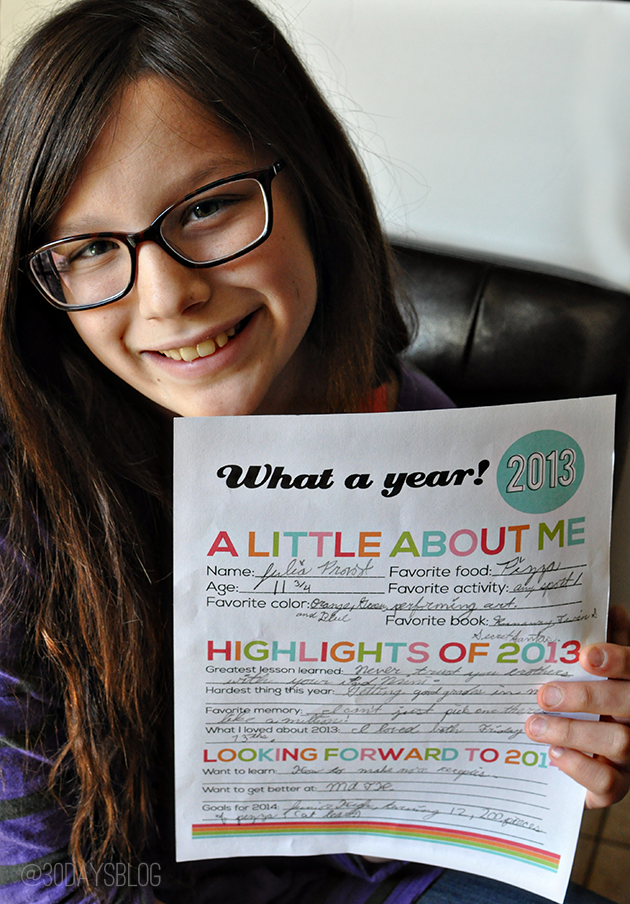 New Year's Eve Resolutions for Kids 2014 
Here's the latest version for 2016: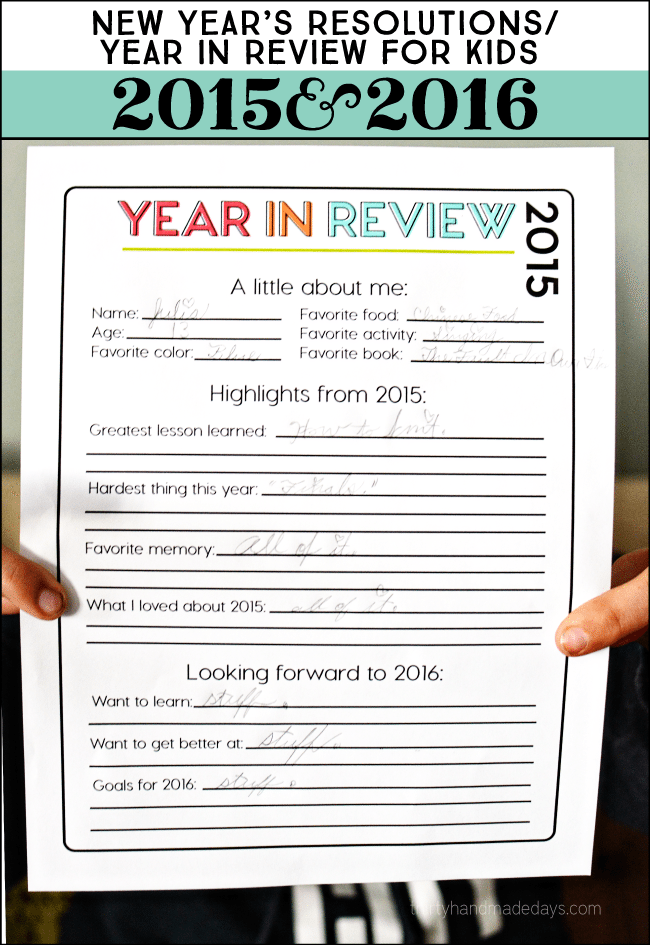 New Year's Resolutions
Do you do New Year's Resolutions with your kids?