I've already been getting emails and comments for the New Year's Resolution printables so it's time! I can't believe that we'll be in January in a couple weeks.  This year seemed to fly by.  I know I say that every year, but as my kids get older, time is moving in warp speed.  It's crazy!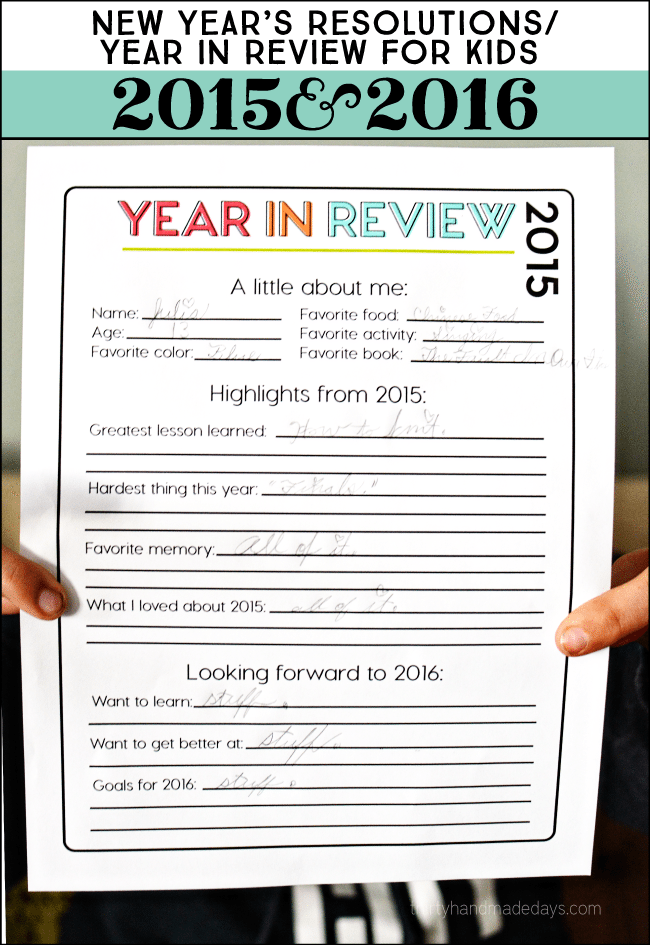 It started four years ago.  I wanted to have my kids write down some things that they learned throughout the year and set goals for the incoming year.  I didn't realize that it'd turn into a tradition.  But it's so much fun looking back over the past years.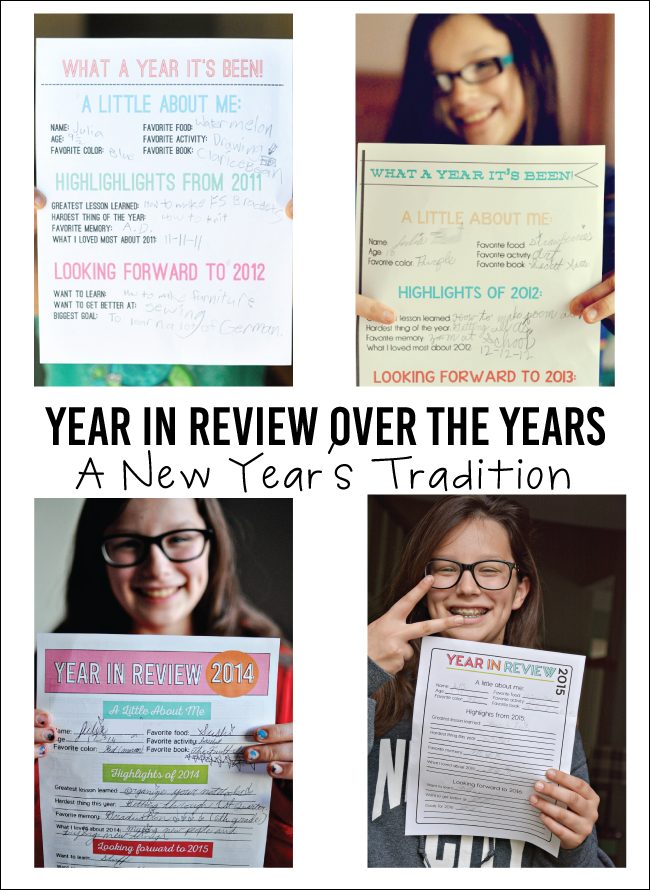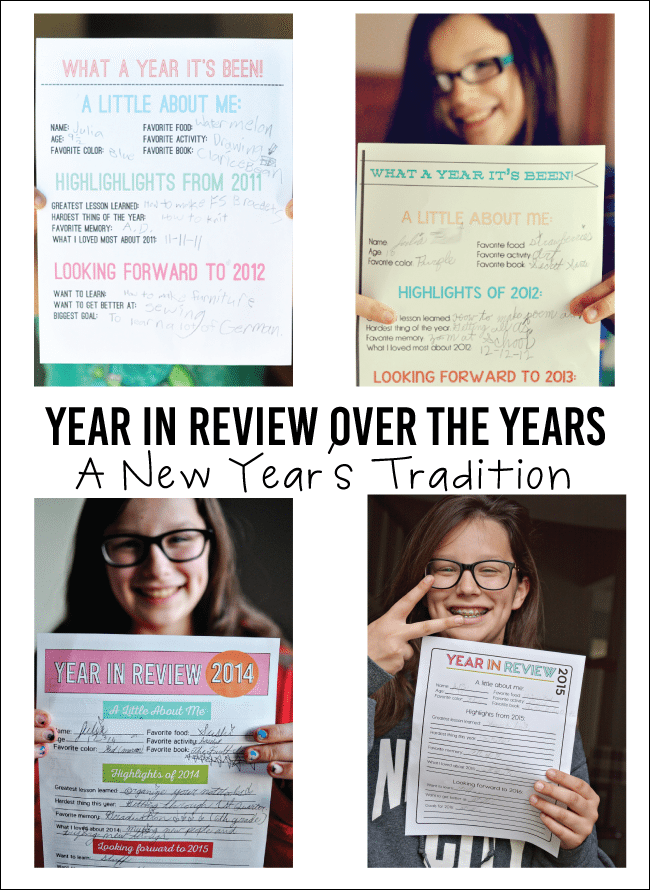 I had Julia take pictures for the post that first year and somehow it's kind of become her thing.  Each year she gets less and less thrilled to pose for pictures.  Ha!  And looking back, she has grown up sooo much.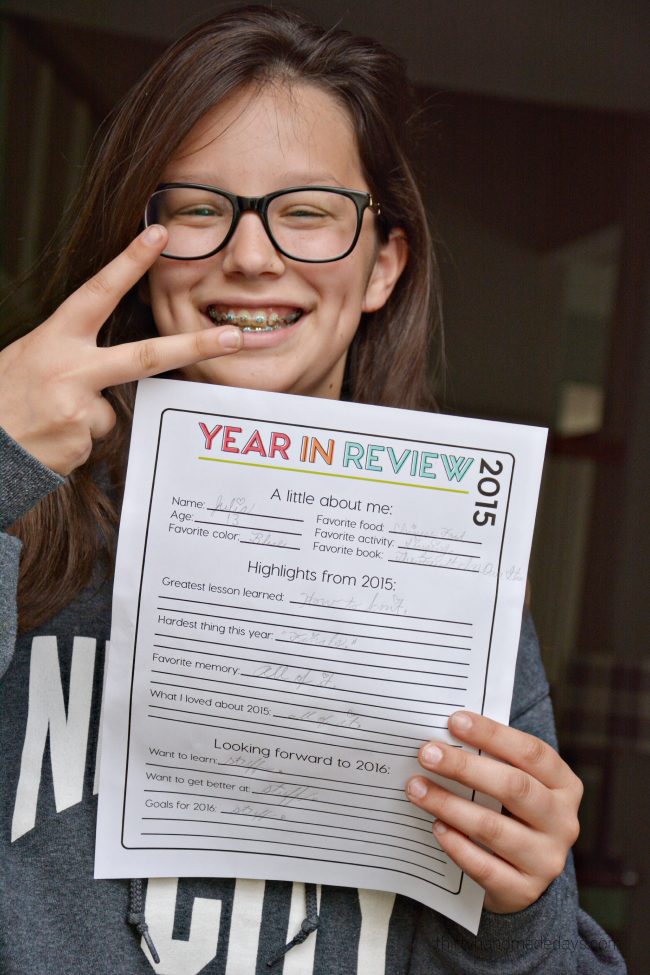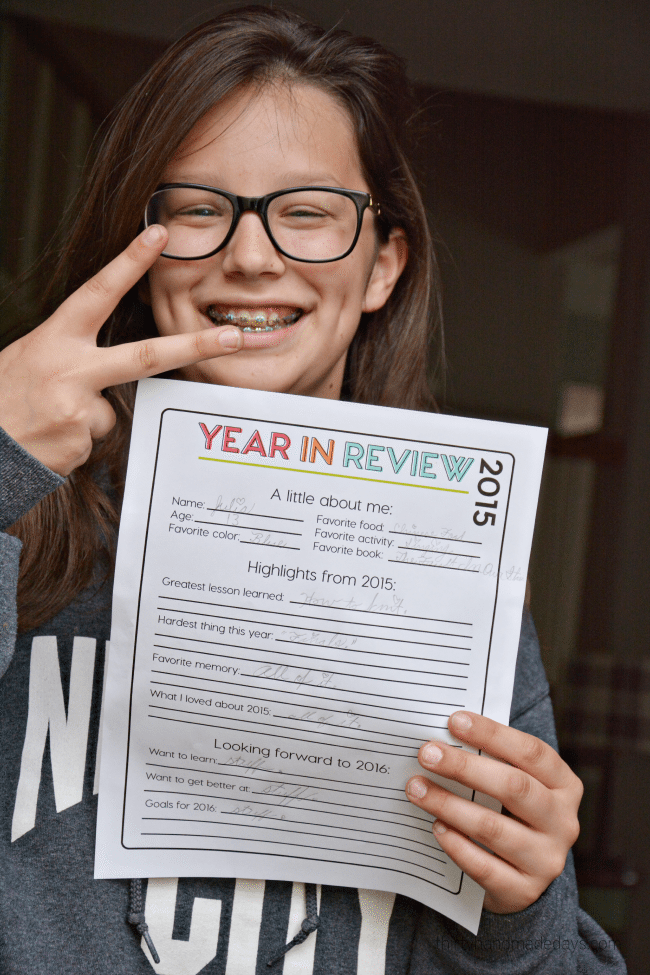 The funnest part is looking over everything that the kids write.  This year she put her whole heart into it — "Favorite memory?  All of it."  "Want to learn in 2016- stuff."   I guess that's what I can expect from an almost 14 year old.  In years past she put things like wanting to learn how to make furniture and to speak a lot of German.  So… ? I just laugh at what they come up with.
Here are the past years that we've done: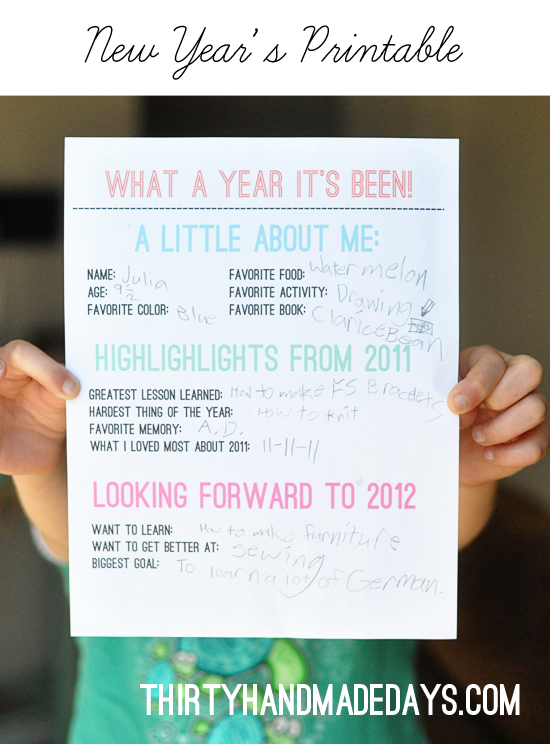 For 2012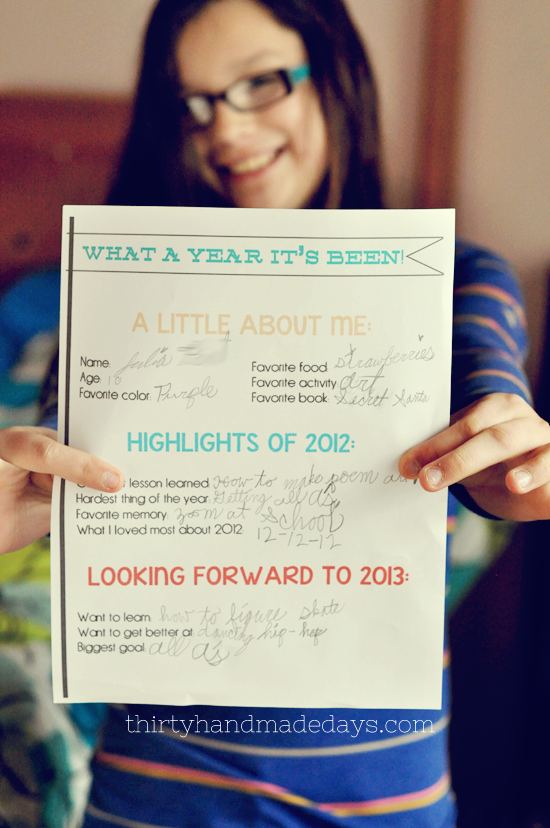 For 2013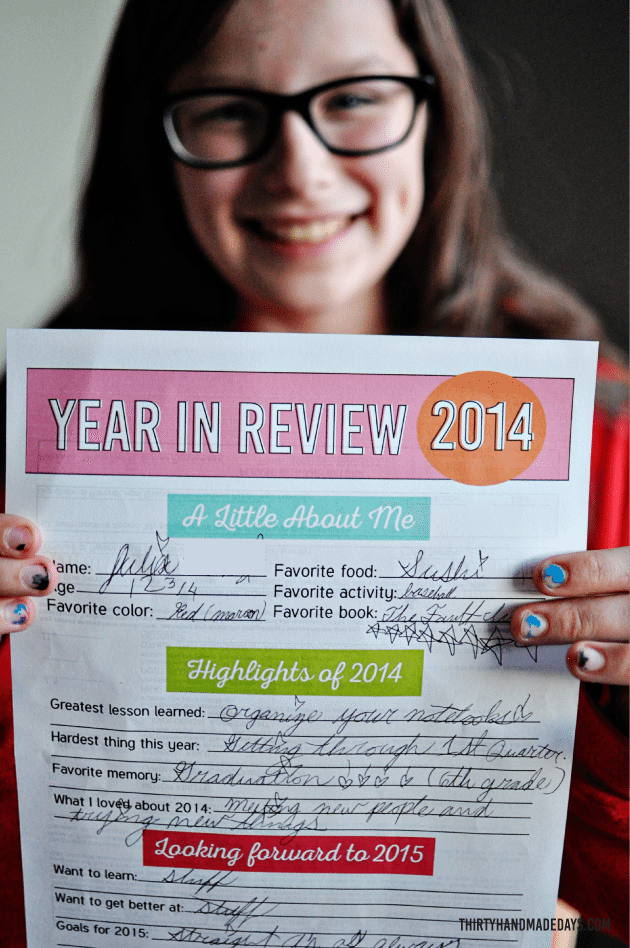 For 2014
And here is the version for this year —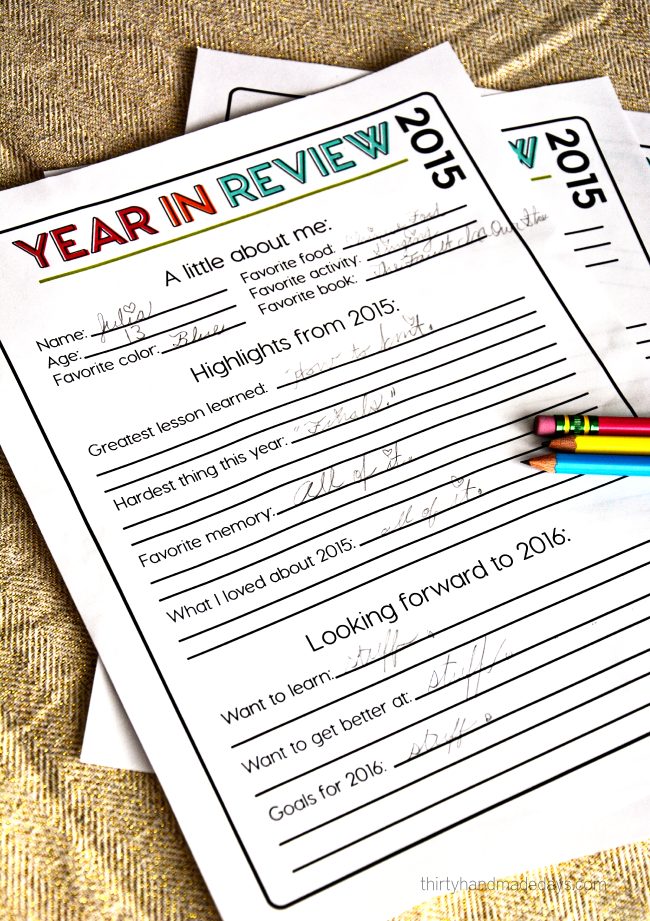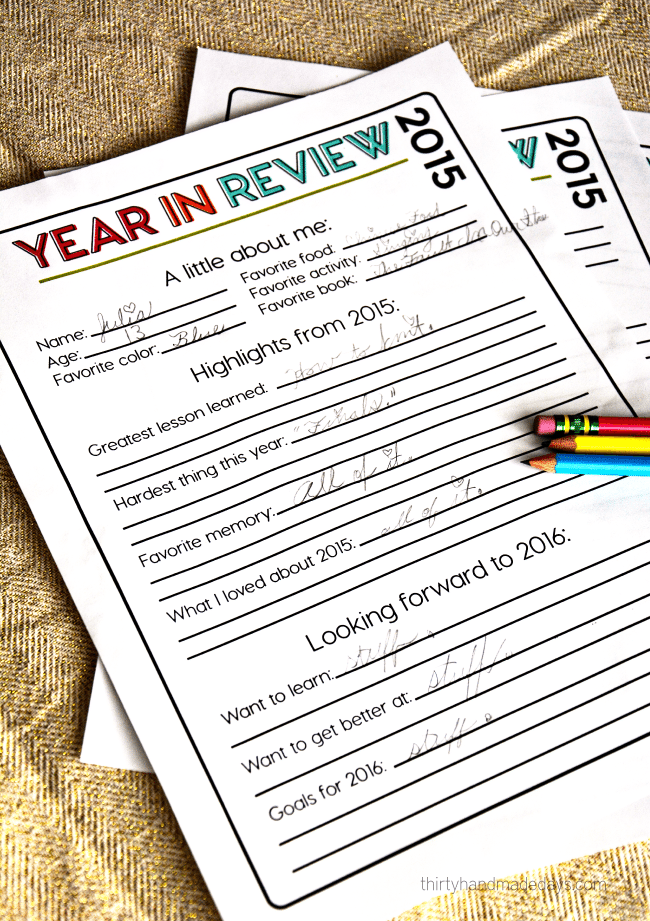 To get your Year in Review, subscribe below:

Please note: the Year in Review will automatically be sent to your email after subscribing. If you don't see it right away, look in your spam/promotional/trash folders as sometimes it gets filtered. It is an automatic PDF sent straight from me. Thank you!