Earlier this week I shared New Year's Resolutions for Kids and now it's your turn! Do you make resolutions every year? Do you avoid making them?  I am somewhere in between… I don't like making goals and not achieving them.  But I do like taking the time to reflect on the last year and to make changes for the following year.  Hopefully you'll leave this post feeling inspired instead of deflated.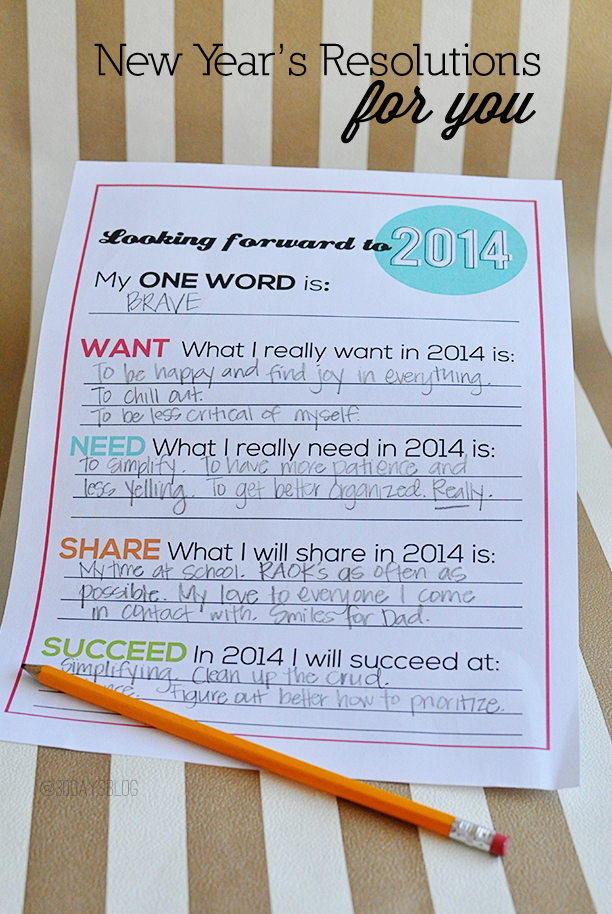 I shared a few years ago why I broke it down into these sections.   I love the idea of want, need, wear, read that my friend Danyelle posted about for Christmas and thought it was a fun and different way to start the new year.
Click the image to download this printable: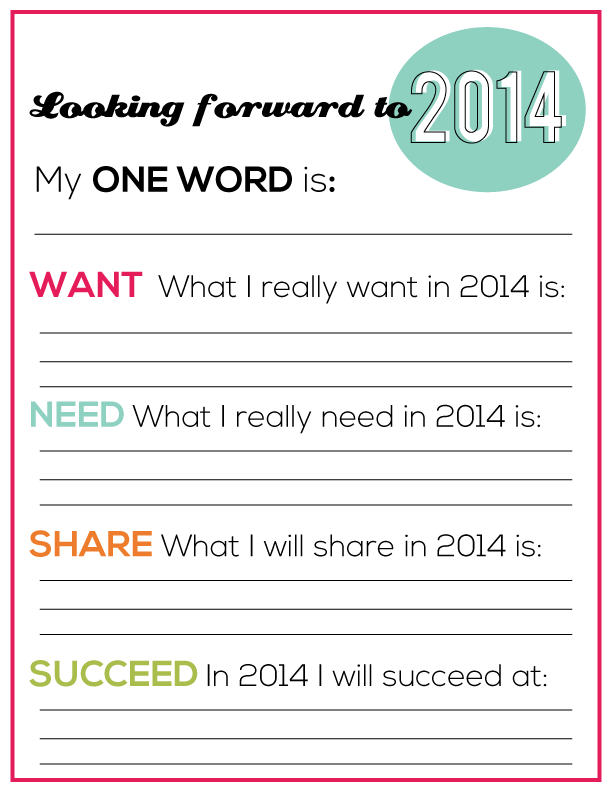 For 30days subscribers and personal use only.  Thank you!
Looking for an updated one?  Here is the 2014-2015 version.
Download this year's Kids Printable: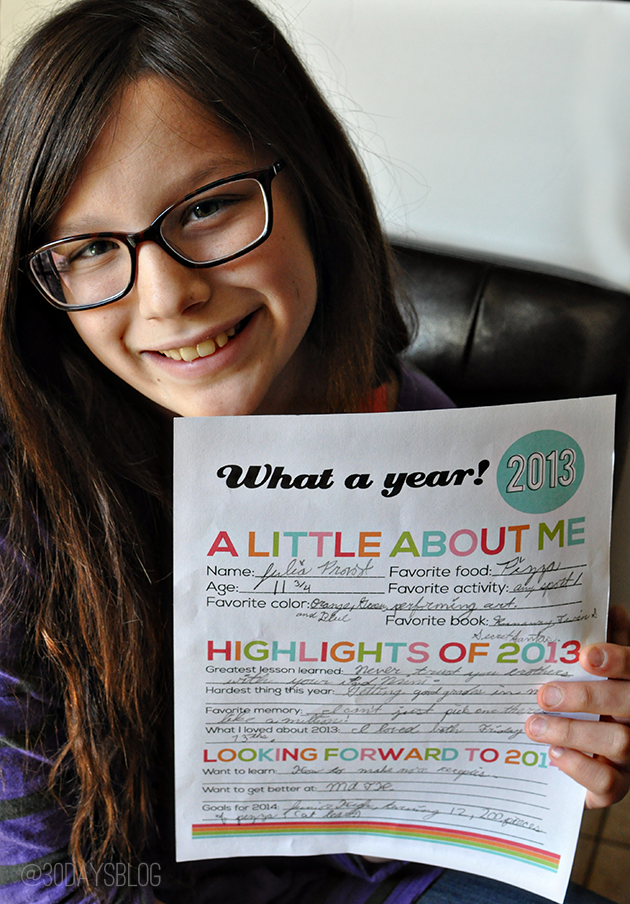 Some cute activity sheets: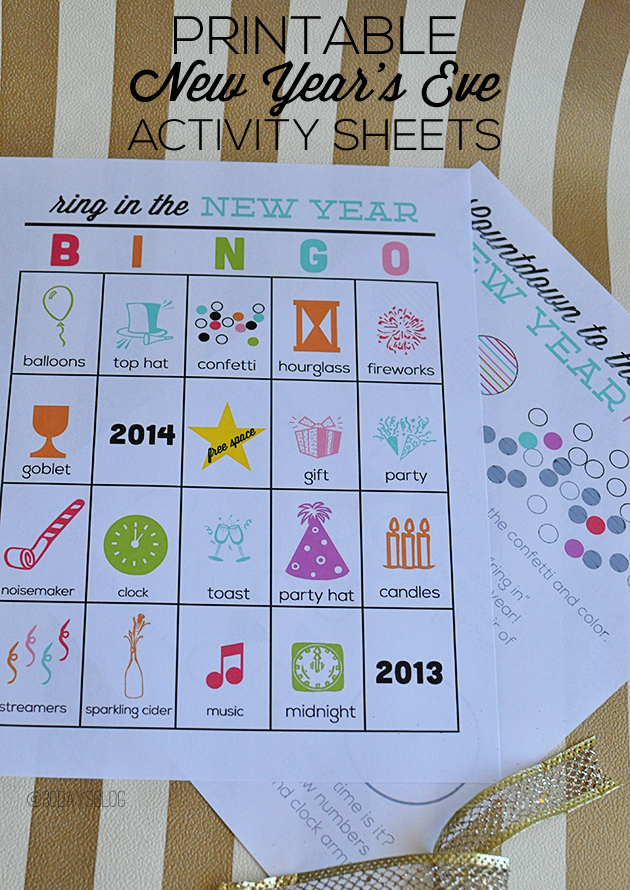 New Year's Activity Sheets
and to see the versions from the past years: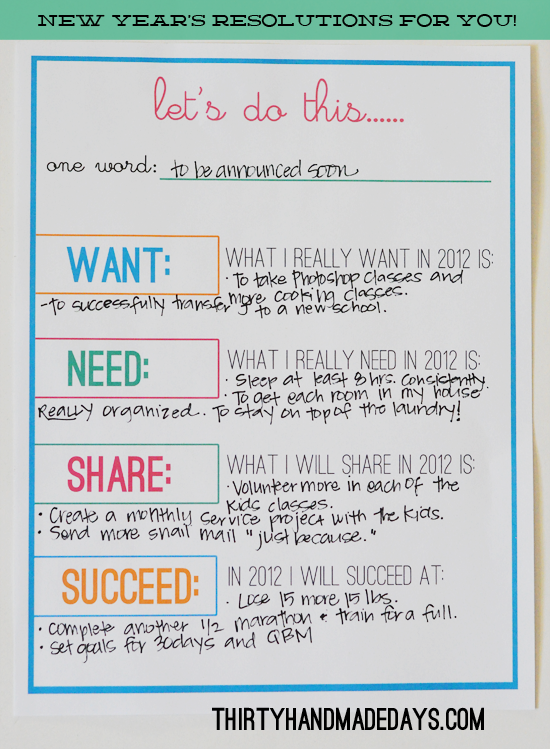 from 2011-2012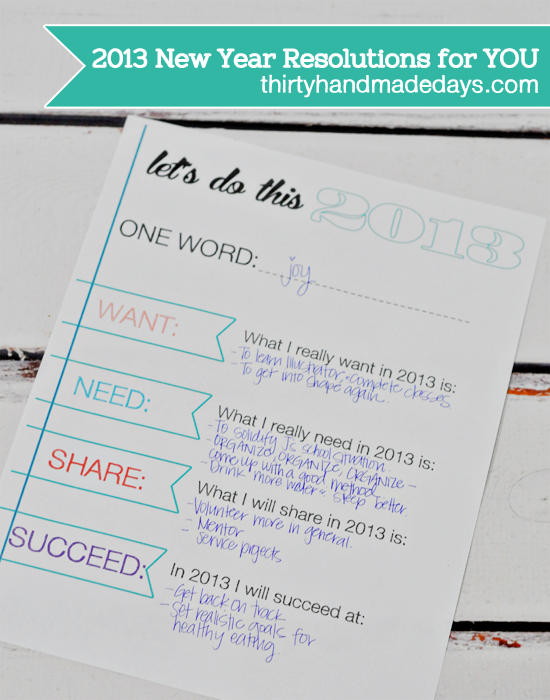 from 2012-2013
I'll have a few more ideas to help ring in the new year!