Finding the right Valentines day gifts for boys can be really tricky.  There are tons of girls ideas out there but not nearly as much for boys.  This "I like how you roll" printable valentine is perfect!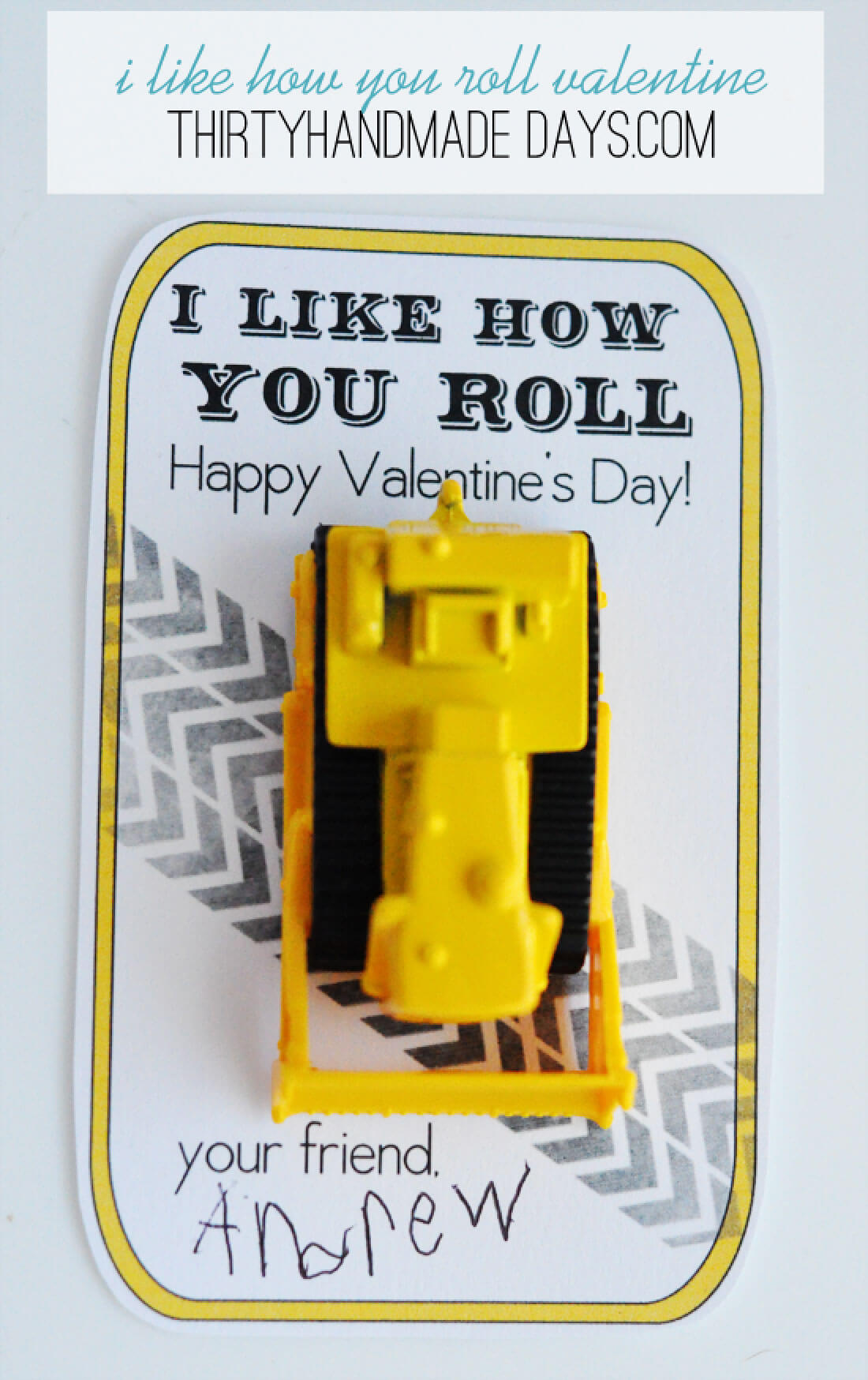 I was out shopping and found this inexpensive bulldozer .  I knew that most boys would be excited about it.  Especially my nephews.  They are obsessed with cars, dozers, etc.  You could use a car, a truck, a bike, a motorcycle- pretty much anything that rolls.  The options are endless.  
I printed the card, cut it out  and attached a bulldozer with glue dots.  Easy peasy!  I love that it's a "non candy" idea because those are also really hard to come by.  I can find millions of Valentines day ideas that involve chocolate or treats but it's so much harder to find anything that doesn't involve food.  Our school has a no- food rule (bummer!) and bringing in non food treats is really tricky.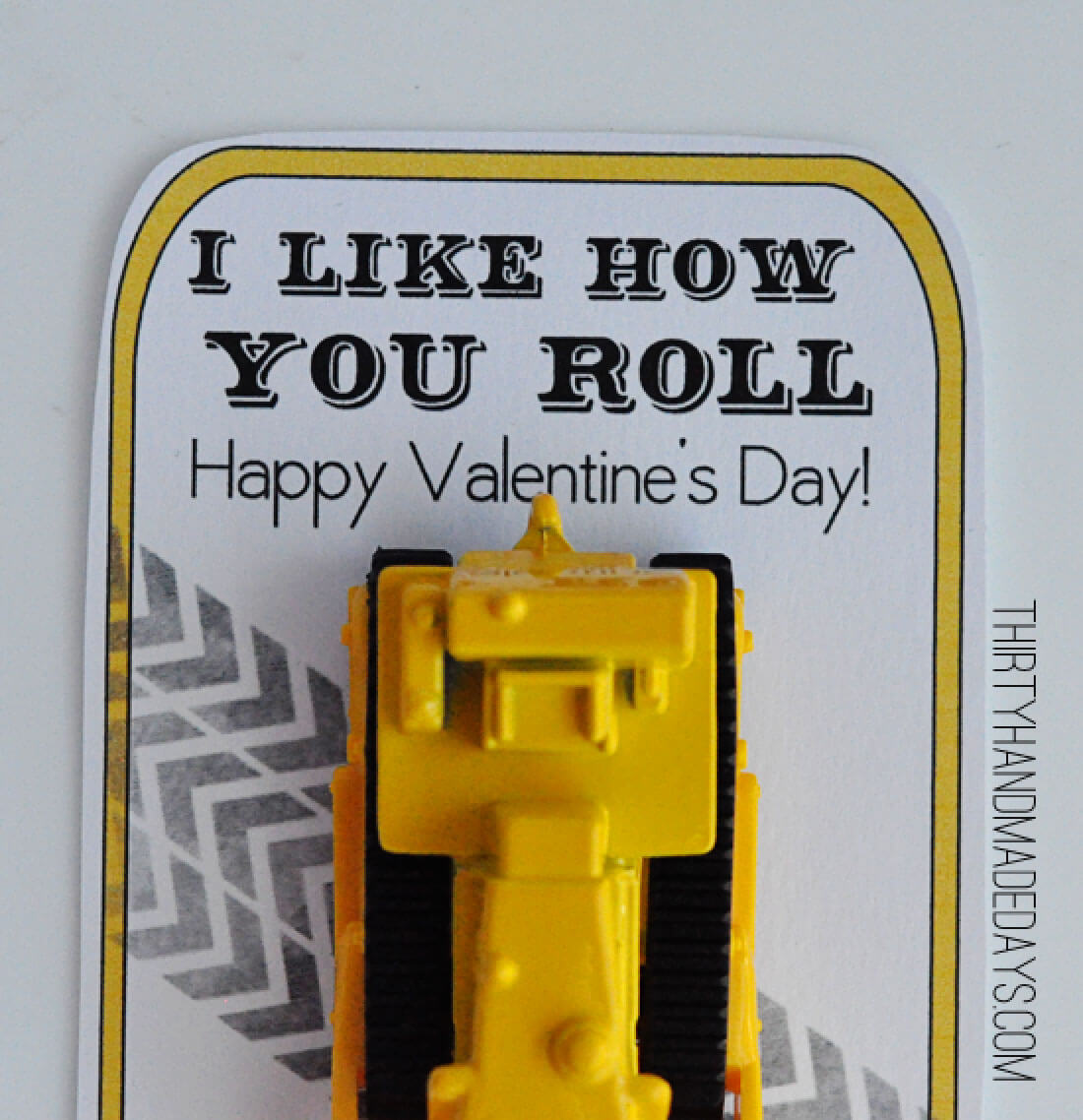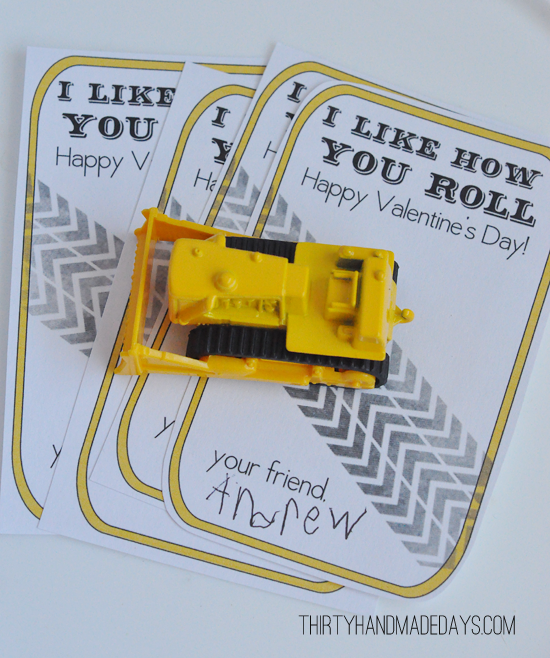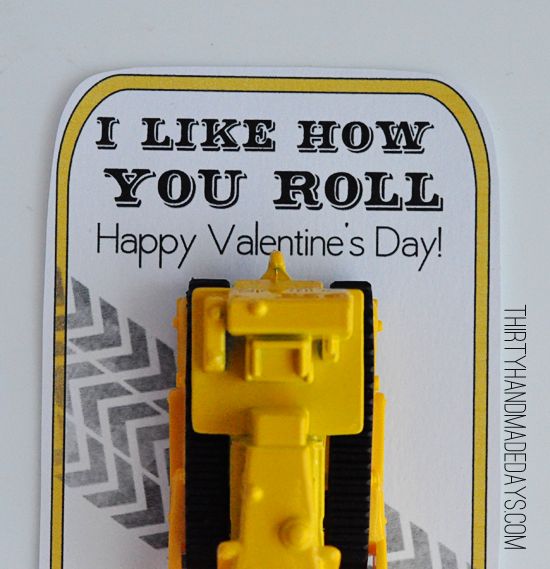 What little boy wouldn't love to give (or receive) these? Pretty sure my nephews would approve. ;)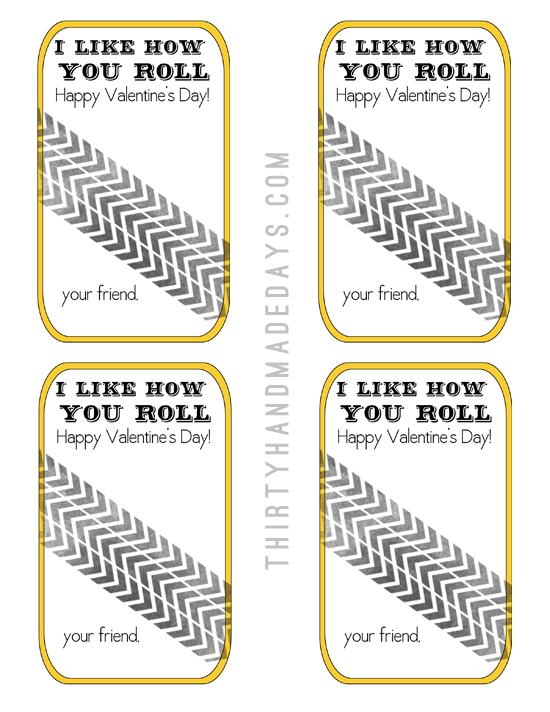 Download I Like How You Roll printable
If you like this post, you'll love these other Valentine's Day ideas: