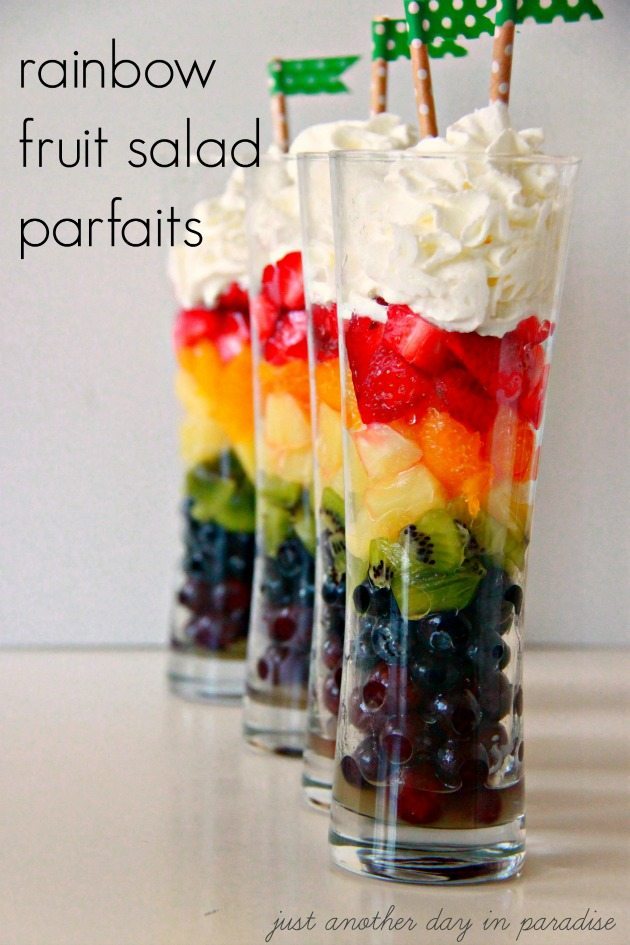 St. Patrick's Day is coming up. These Rainbow Fruit Salad Parfaits are the perfect treat to celebrate St. Patrick's Day. The kiddos will love this colorful treat. You will love that it is a rainbow of fruit. A deliciously perfect rainbow of fruit.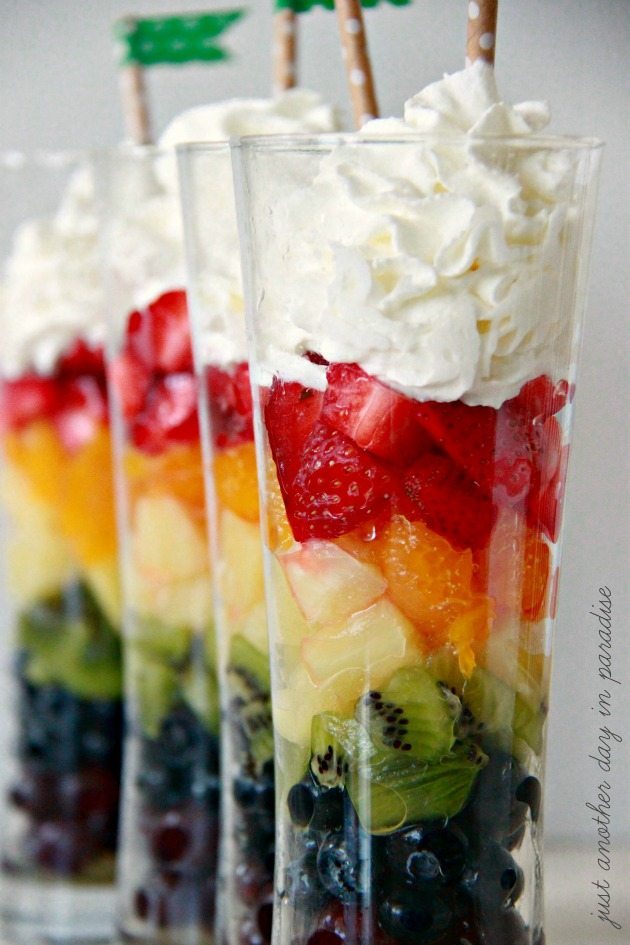 Fruit is ever so lovely. Don't you think?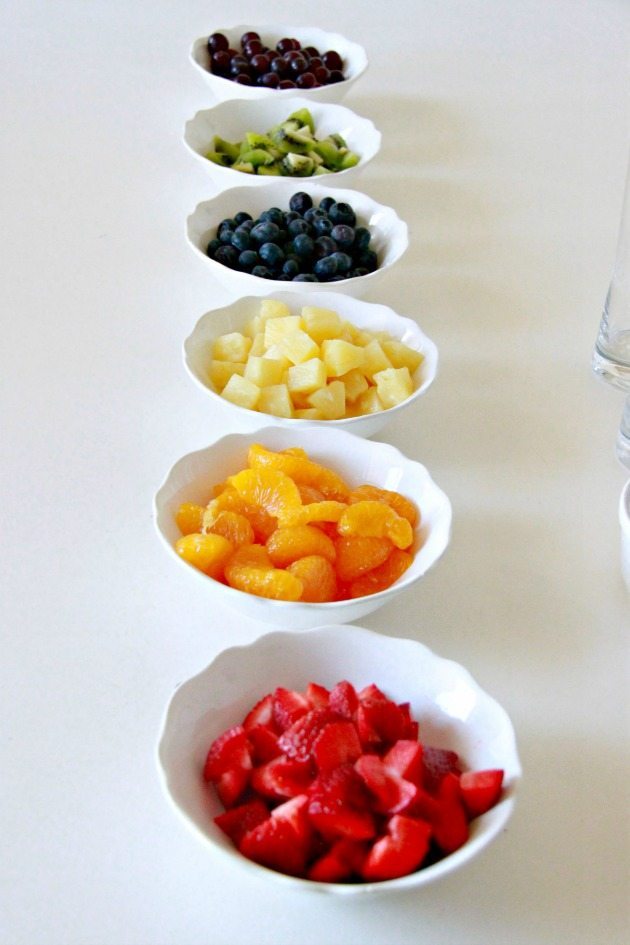 To make this Rainbow Parfait, just gather up a rainbow of fruit. I chose–
red- strawberries
orange- mandarin oranges
yellow- pineapple
green- kiwi
blue- blueberries
purple-purple grapes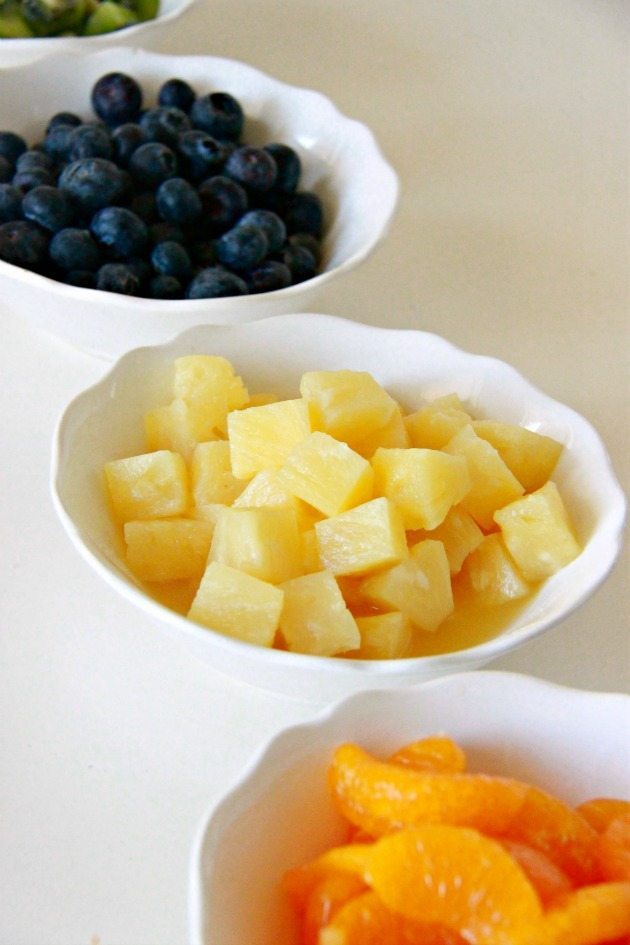 You will need some clean glasses to stack the fruit in. I chose these tall glasses, but you could use shorter glasses, mason jars, small glasses, or even plastic glasses.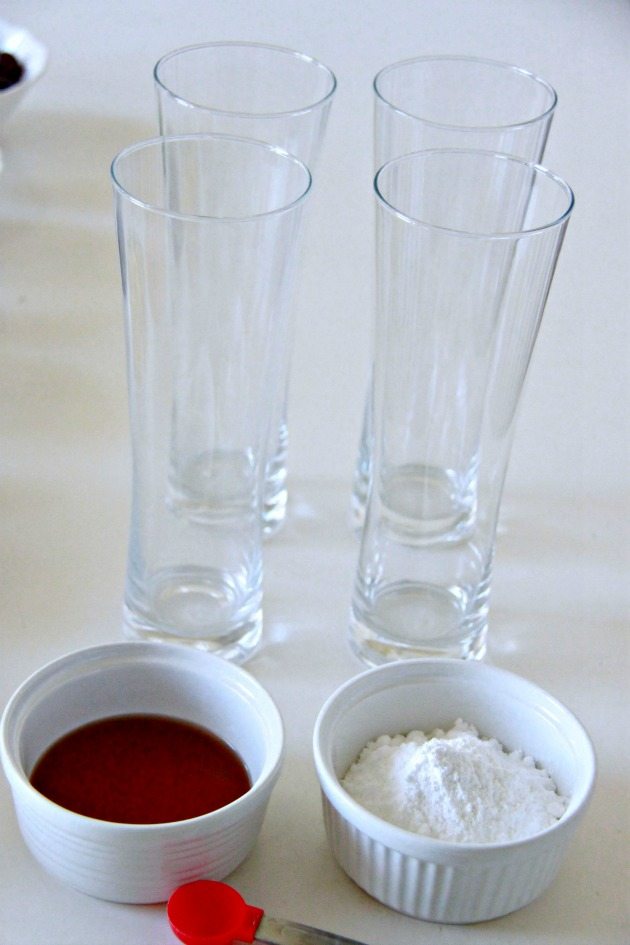 You will also need pure vanilla extract and some powdered sugar. After putting each kind of fruit in a bowl, add 1/4 teaspoon of vanilla and a couple of 2 tablespoons of powdered sugar to each bowl. Stir each bowl of fruit until the powdered sugar dissolves.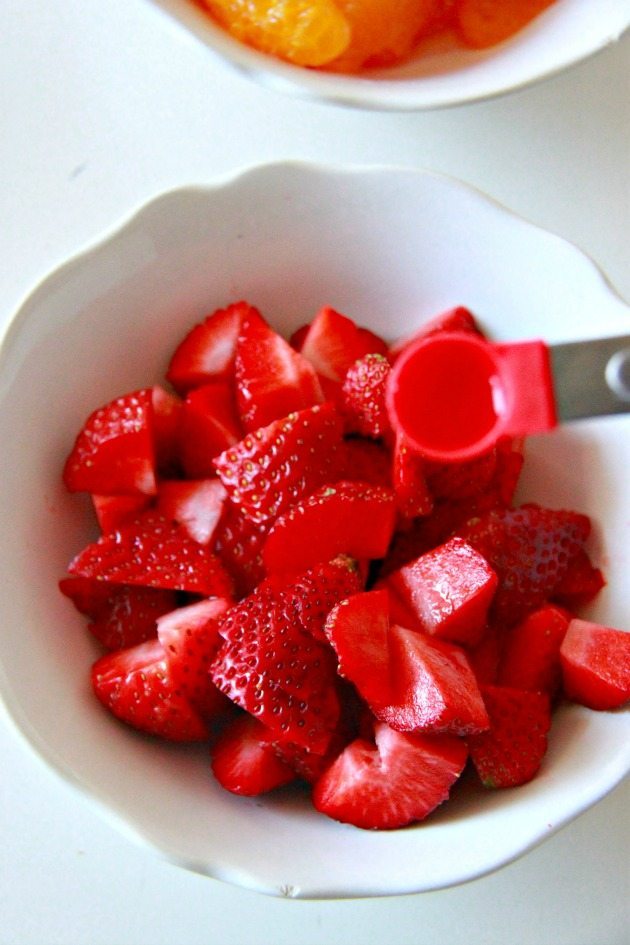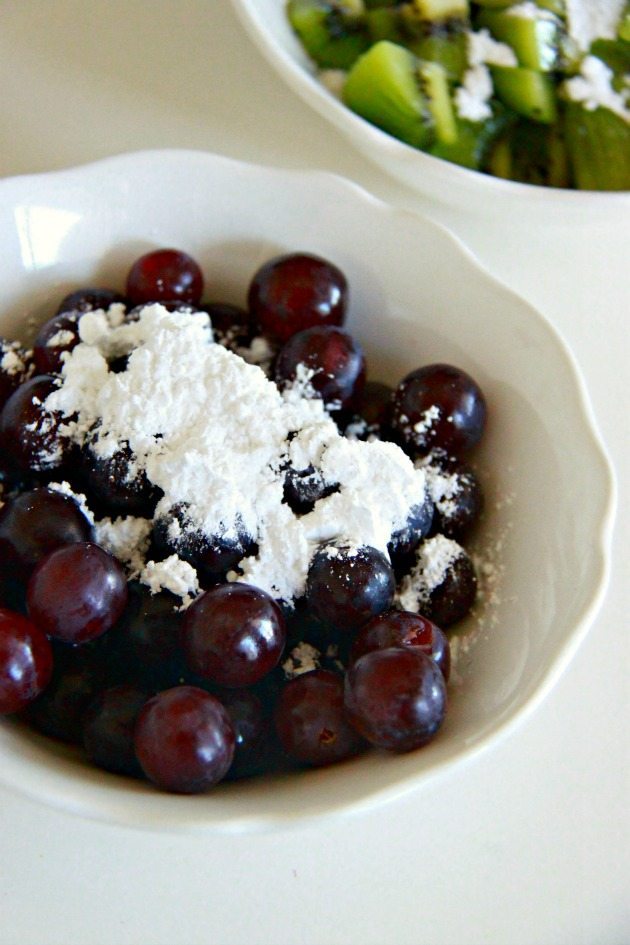 Layer all of the fruit in rainbow order. I started with purple and worked my way up to red. After all the fruit is in, top it with a big "cloud" of whipped cream. Then you can top it off with anything cutesie that you like. I made a washi flag on a paper straw.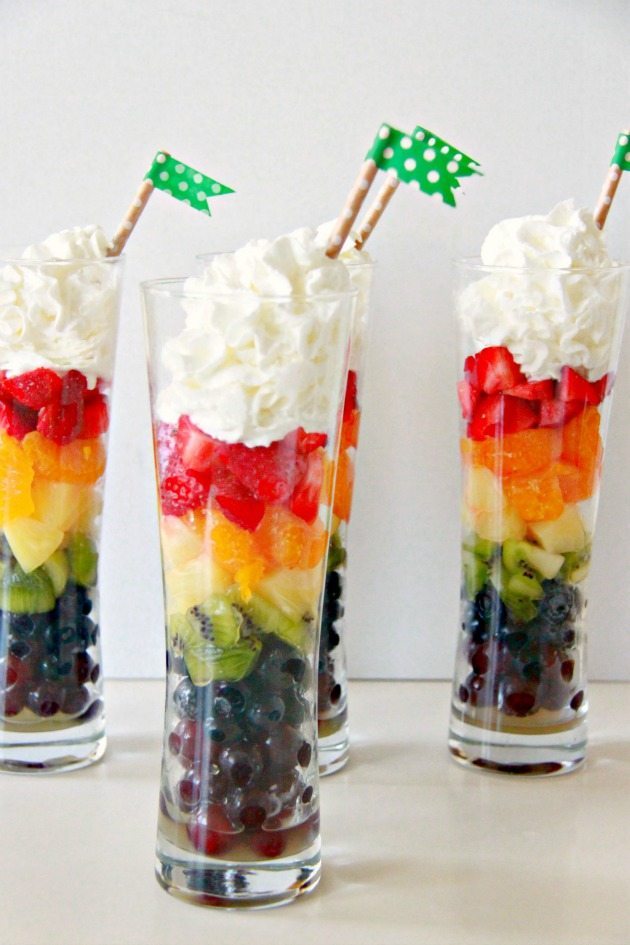 The vanilla and powdered sugar in this fruit salad give it a very magical flavor. Kind of like the gold at the end of a rainbow.
Rainbow Fruit Salad Parfaits
Ingredients
2 cups diced strawberries
2 cups mandarin oranges
2 cups pineapple chunks
2 cups diced kiwi
2 cups blueberries
2 cups purple grapes
1½ teaspoons pure vanilla extract
¾ cup powdered sugar
Instructions
Put each fruit into a separate bowl. Add ¼ teaspoon vanilla and 2 Tablespoons of powdered sugar to each bowl of fruit. Mix until the powdered sugar is dissolved.
Evenly distribute the fruit into clear glasses. Starting with the grapes, then the blueberries, the kiwi, the pineapple, the mandarin oranges, and ending with the strawberries.
Top with whipped cream. Eat right away.
See, it really is the perfect St. Patrick's Day treat.