Running tips from a beginner – if I can run, anyone can! I promise. Here are my tips and tricks for how to get into running –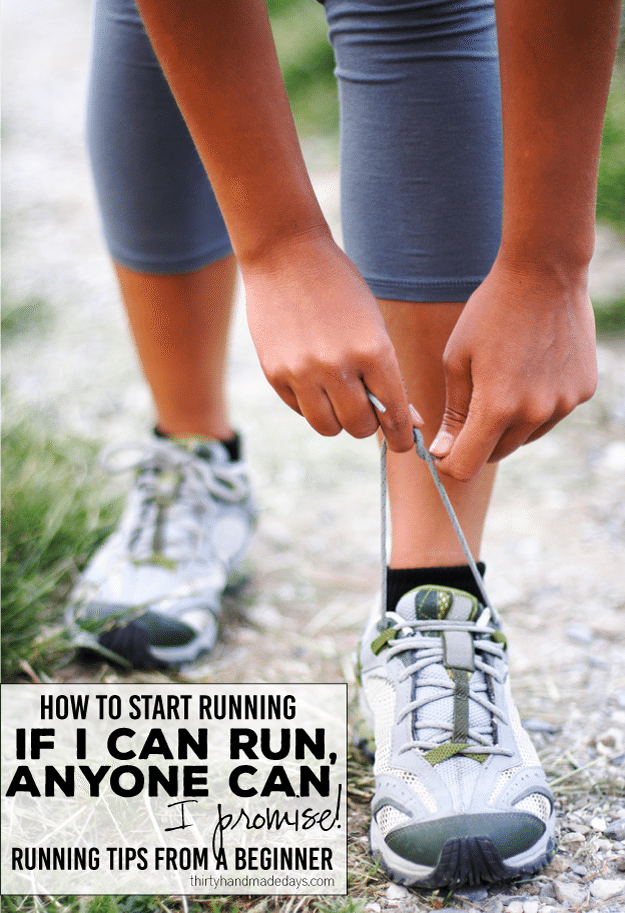 Around this time several years ago my sister challenged me to a half marathon.  First I laughed.  But then I realized she was serious.  Oh no!  'I'm not a runner!' was my response.  I was a swimmer in high school.  I loved it.  But running?  Not my thing.  I was made for the pool, not for running.  Especially not a crazy long distance.  But I'm stubborn.  And I love a challenge.  I told her I wanted to think about it and that I'd get back to her.  Guess what I did?  I said yes.  And I'm here to tell you about it today.  Here are my running tips from a beginner.
At first I was intimidated.  Then I was excited.  Then I was inspired.  In the end I learned to love running.  And I'm here to tell you – IF I CAN RUN, ANYONE CAN! I'm serious.  The biggest thing you need to run is the desire to do it. And even if you don't have it in the beginning, you will eventually.  I'm talking to YOU.  The one who is afraid of starting.  The one who thinks that running is just for active people.  Or for people in the 20s.  That's just not true.   If you're looking for a good way to jump start the new year, this is it.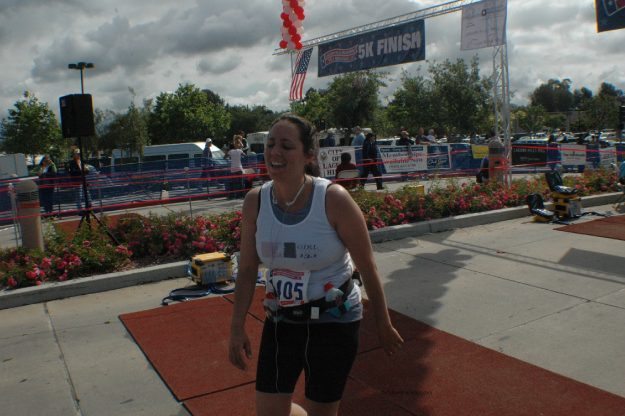 This picture is my proof that if I could do it, so can you.  And proof that I turned into one of those runners who wear belts and crazy gear. Right after I crossed the finish line and was crying.  
So how do you do it?  How do you get started?  Like Nike would say JUST DO IT.
Running for Beginners
Before you actually go out there and run, make a plan.  Get some gear (more on that below).  Write your goals down.  Research a bit (this is a great place to start!). Determine why and how you want to start running.
Track your running.  There are about 390293756 ways to do this.  You can find a program that works for you – I like this Start to Finish 5K Plan by Tone and Tighten.   Or you can just get a piece of lined paper to track what you did.  Or you can use an app (my favorites below) to track.  But seeing progress is all a part of the process.  You can say "Wow I started walking a few months ago and now I'm running 5 miles."
While you don't have to sign up for a race, I would recommend it.  A 5k is a great place to start.  There are so many races all over the world to sign up for.  Why do I think it's necessary?  Because it gives you something to work towards.  When you have a goal in mind, you are much more likely to get out there and do it.
Don't let excuses get in the way.  Everyone is busy.  Nobody ever has enough time in the day to finish their to do lists.  There are tons of people who somehow find a way to get out there and moving.  It's a matter of prioritizing what is important to you.
Know that it won't all be rainbows and unicorns.  There will be days that you'd rather do *anything* than lace up your shoes and head out the door.  It's not always fun.  Especially in the beginning when you are figuring things out.  As long as you don't let 1 bad day affect the next, it's no big deal.  Everyone has bad days.  Olympians have bad days!  Cut yourself some slack when you do have a bad day.
And if nothing else, remember this: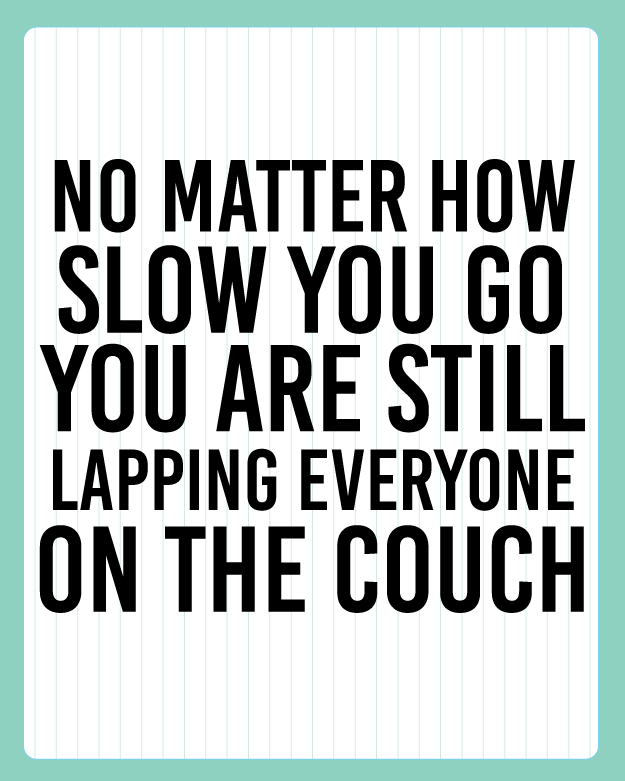 Here are a few helpful beginner posts:
Running Tips for Beginners
My 7 Must Haves for Running:
Good music
I tried to run without music.  Once.  Guess how far I got?  Let me tell you – not far.  It was torture.  I know there are people who can do it but I don't know how!  Good music is key for me.  Here is my go to Ultimate Pump Up Playlist.  SO fun!
Good shoes
This is a MUST.  I went to our local running store and ran on a treadmill.  The guy in the store watched me to see what type of shoes would be best for me.  It was amazing.  Yes they are expensive, but getting the right kind of shoe is vital.  Right before I went to Fitness Ridge in August I got some Pearl Izumi's based on recommendations and they are theeeeee best!!
The right clothes
Another game changer.  I found clothes all over the place – Target, Marshall's, Sport Chalet, etc.  But they had to be comfortable and fit well.  In the summer I bought a Moving Comfort Sports Bra and it's the best ever.
Running apps
There are tons of apps to choose from.  It's amazing how much things have changed since I started running years ago.  There didn't use to be things to track your mileage while you listen to music.  Some of my favorites are:
Map My Run, Nike Running, Run Keeper and C25k (Couch to 5k).
Water
Being properly hydrated is a must! I can't stress this enough.
Stretches 
Stretching is something that I could do another whole post on.  It's crucial to successful running.  If you don't stretch, you are setting yourself up for injuries.  Note- stretching AFTER is just as important as stretching before.
Support of family and friends
I'm sure this is an obvious one.  But having support from people who care about you is so necessary.  You need cheerleaders.  And people who will understand if you need to go run for 9 miles!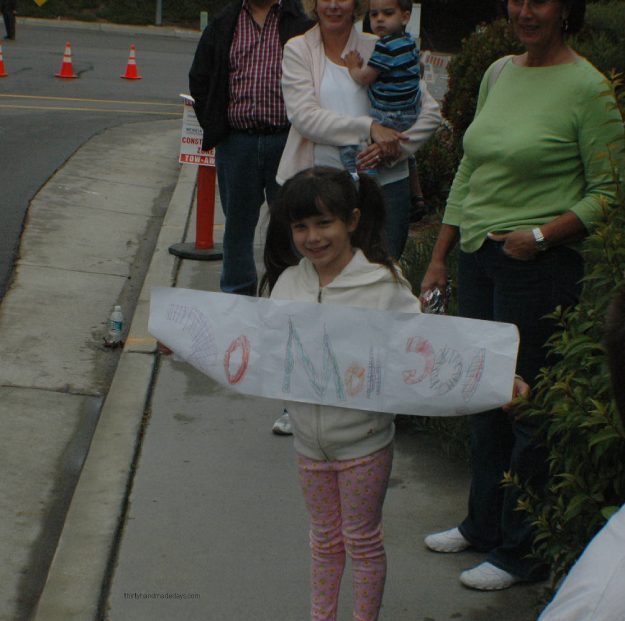 Looking at this picture makes me want to cry.  It has people I love in it, cheering me on.  My Dad is there in the back.  Sigh… I miss him so much!  My Mom was there holding Drew (who is now 8 but in this picture he is itty bitty), and my mother-in-law next to a mini Julia.  Don't you love that she put "Go Mom Go" with backwards G's? Adorable! That mini Julia is now almost 13.  Time flies! 
Bonus notes:
I love these running books —  The Nonrunner's Marathon Guide for Women: Get Off Your Butt and On with Your Training and The Non-Runner's Marathon Trainer.  Both inspiring books for people who haven't run before.
I've also been wanting to get a Fit Bit and/or Polar.  They kind of serve different purposes but I'd love to have them to help me track my movement better.
Surprises about running:
Running can be expensive.
I naively thought that all you needed was a pair of shoes and you're good to go.  Ummm nope.  I mean, sure you can just grab a pair of shoes and go for it.  But if you really get into it, it starts adding up.  GOOD shoes, clothing, gear aren't cheap.  And while it is less expensive than a lot of other sports or exercise routines, I was surprised at how much I spent on running stuff.  It's all worth it, just costs more than I anticipated.
It takes time.
Now if you aren't prepping for a race, this isn't necessarily the case.  And if you are 20 and sign up for a race the week before (I know so many people who have done that! CRAZY!), then it won't apply either.  But in general, if you are training for a race, it will take up a good chunk of time every week.  That's ok.  It's worth it.  Just prioritize it into your life.
It can be addicting.
Remember how I was the girl who was dragged into running and didn't know if it'd stick? Well by the middle of training I thought about running NON STOP.  It was nuts.  It wasn't my favorite thing to do while I was actually doing it.  But before and after I thought about it all the time. Weird huh?  I'd see people on the street running and be kind of jealous of them.  So crazy!
The running community is awesome.
I had no idea that there was a whole community of runners.  I mean, I guess I figured there was, but runners are awesome.  Every time I went out for a run, other people out there were so friendly and encouraging.  I can't tell you the number of times I was tired and would pass by someone who would encourage me to keep going with their smile, wave and "good morning."  It seems so simple but I loved to camaraderie that came with running.  There is nothing quite like having a huge group of people at a starting line on race day.  It's indescribable.   But once you do it, you are a part of them. 
Setting a goal and finishing it is one of the best examples you can do for your kids. 
One of the best things about all this – besides the obvious getting in shape, doing something I didn't think I could do – is that my family was there to cheer me on and to see that I could do anything I put my mind to.  I think they learn more from seeing me cry across the finish line than anything.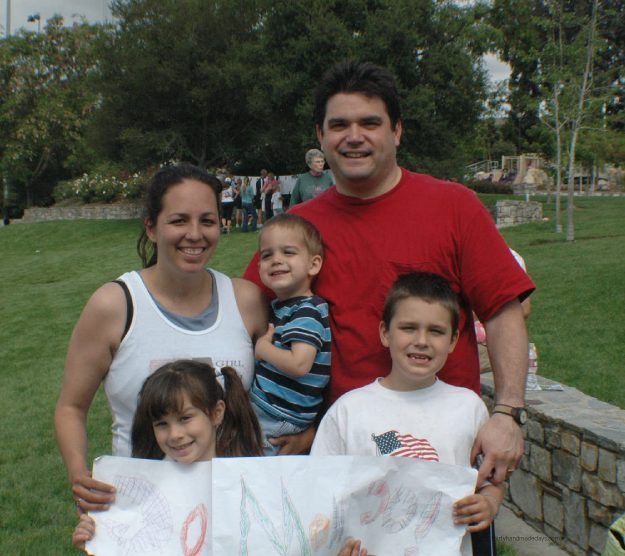 After putting this post together I realized that I have a whole lot to say about running!  Apparently I've really missed it.  I'm ready to hit the pavement again… who's with me?
If you're trying to get healthy in the new year, you might like these posts: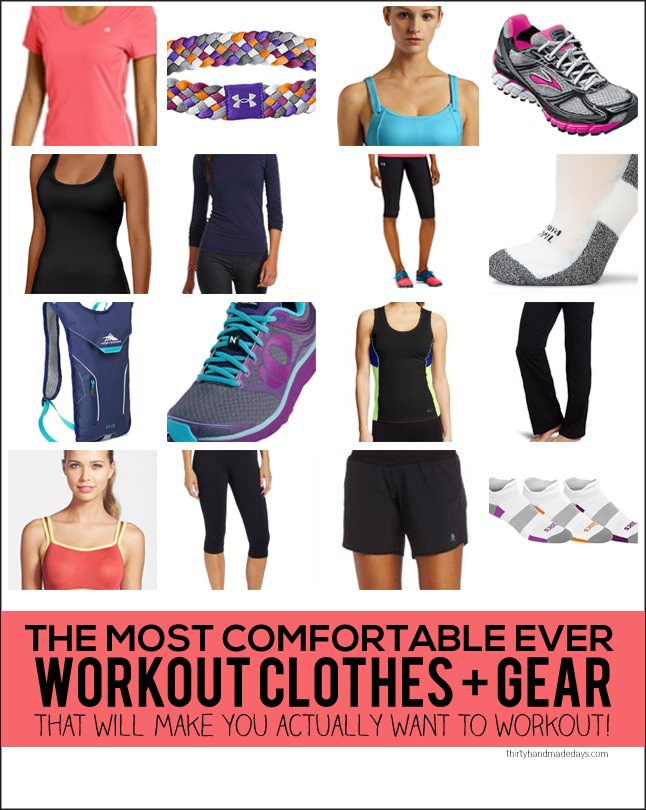 the Most Comfortable Workout Clothes EVER!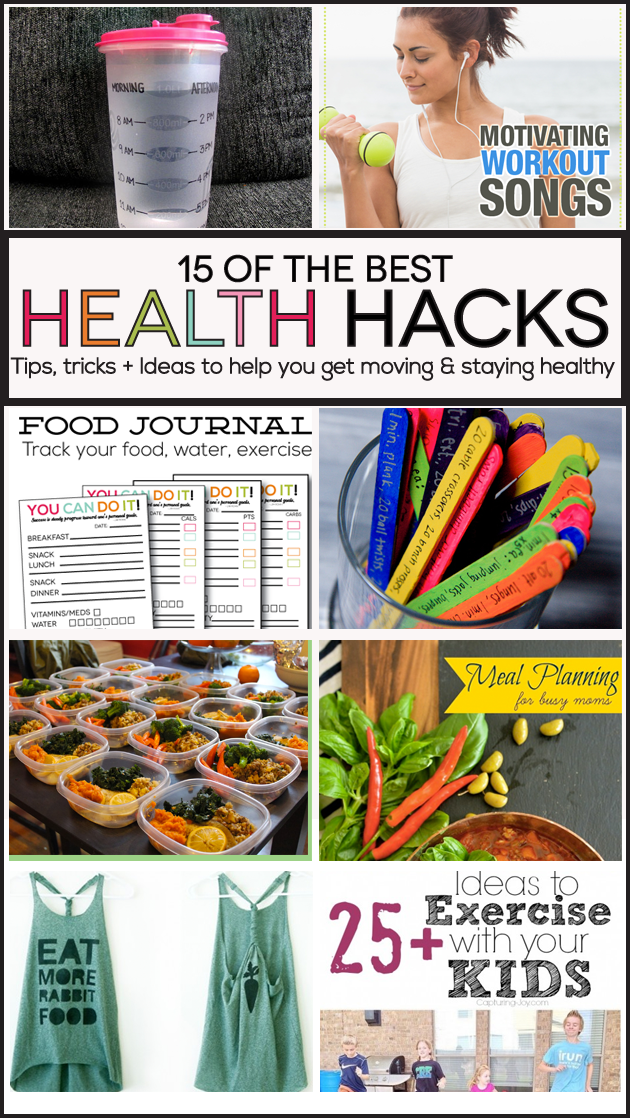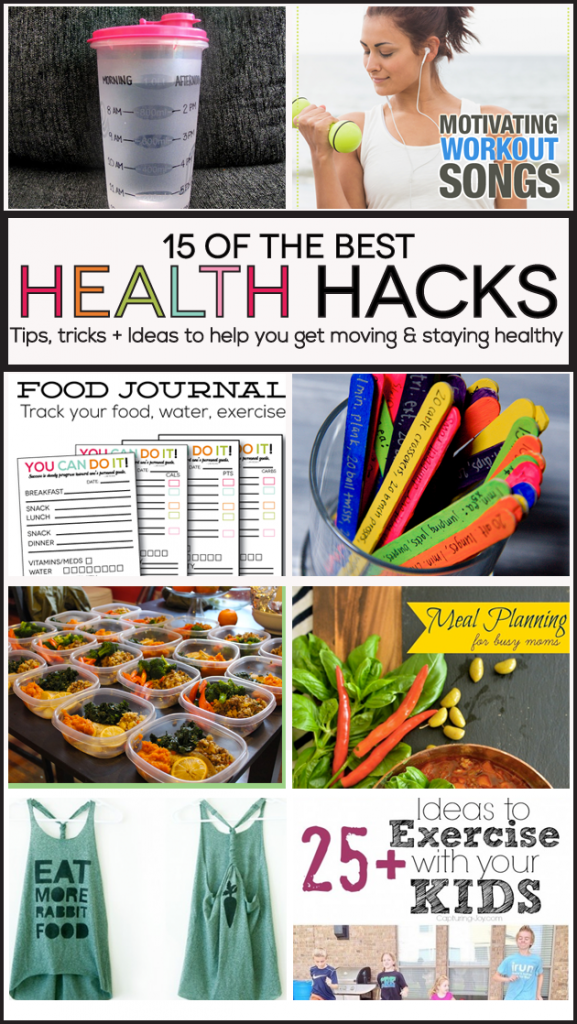 Health Hacks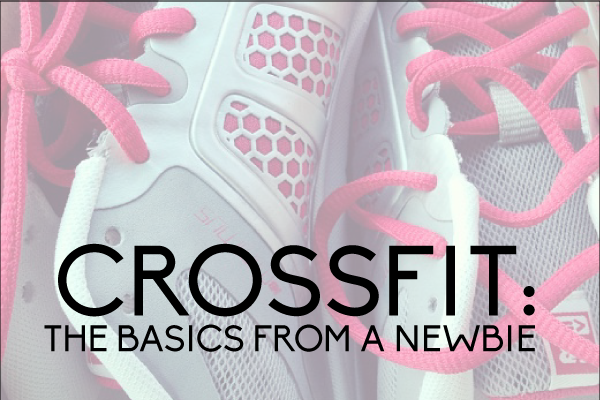 CrossFit