Snack foods that your teens will love – I've gathered my go to's that my kids will eat any time of day.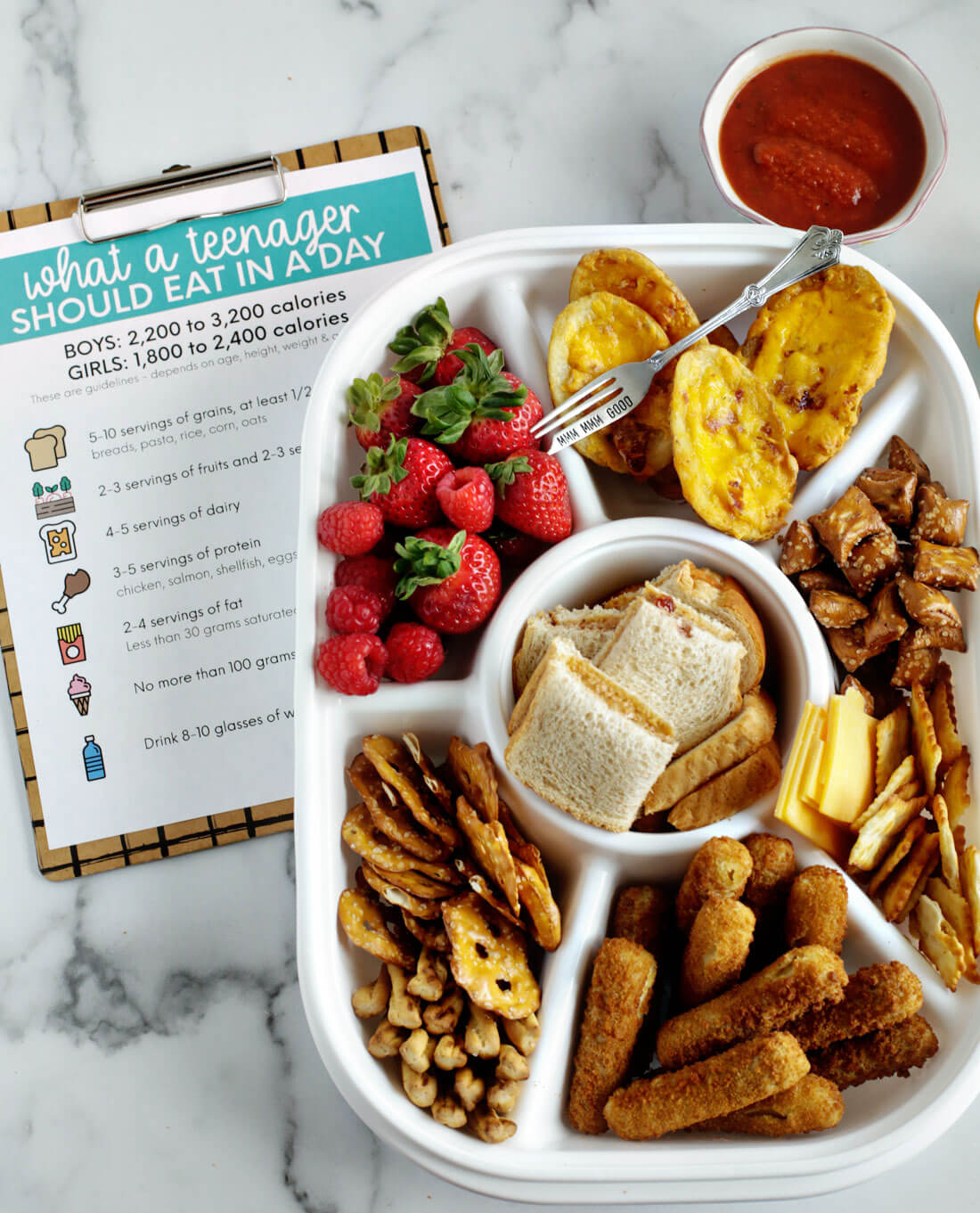 Snack Foods
This is a sponsored conversation written by me on behalf of Farm Rich. The opinions and text are all mine.
To combat the "what can I eat MOM?" comments from my kids that inevitably come up, especially during these summer months, I've been working on some new snack ideas. My kids are all teenagers now and they are always hungry. Finding food that they like but won't zip through quickly can definitely be a challenge. My latest solution has come in the form of a snack tray.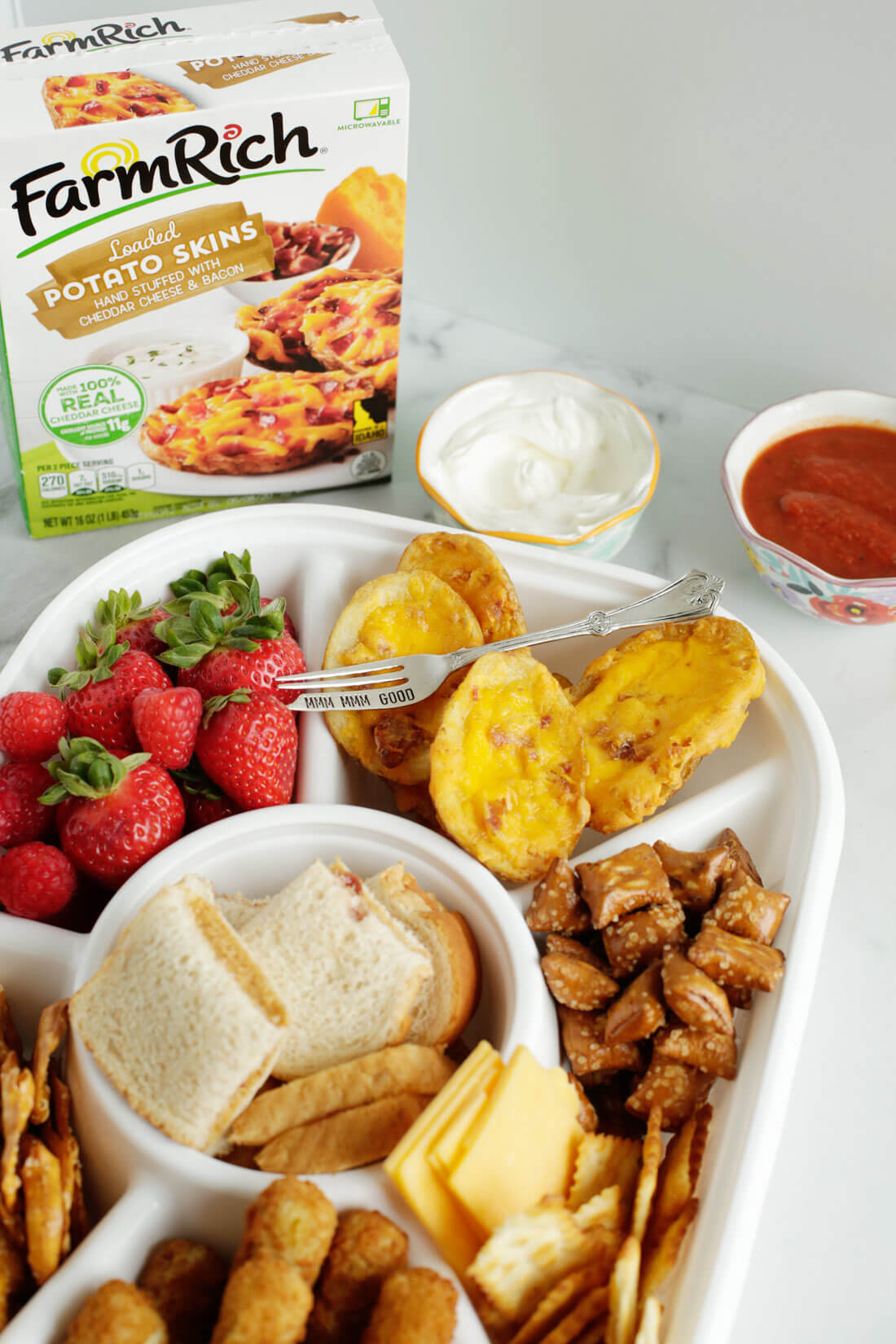 Snack Tray
To make a snack tray like this one, here's what you will need:
tray of some kind

cut up vegetables

cut up fruit

sandwich ingredients

snacks of all types

dips for snacks

snack tray – love this one!
The sky really is the limit for serving a snack tray. It makes for something new and unexpected, which most kids and teens love. It's also a good way to give kids the freedom to choose what they want. Make an all fruit tray, an all vegetable tray or this type of fun mix with a little of everything. I've included pretzel sticks, cheese, crackers, strawberries, raspberries, mini peanut butter and jelly sandwiches, Loaded Potato Skins and Mozz Sticks from Farm Rich.
In this snack tray my kids were especially excited about the Farm Rich Loaded Potato Skins and Mozzarella Sticks, something a little unexpected but that they loved! And I was excited to learn that these crispy Idaho Potato Skins are microwavable and stuffed with 100% real Cheddar cheese and bacon. The Mozz Sticks are not only delicious but are a good source of calcium and protein.
You can find Farm Rich snacks in the freezer section at most retailers, and on Amazon Fresh. They're one of America's favorite frozen snack brands and while I found them at Smart and Final, I have also seen them in other grocery stores. My kids love that they taste good and like dipping them into sauces (marinara for the Mozz Sticks and sour cream for the Potato Skins) but I like that they are super easy to make and made with wholesome ingredients. They can be put in the oven, some can even go in the microwave, and I'm going to give them a try in my air fryer!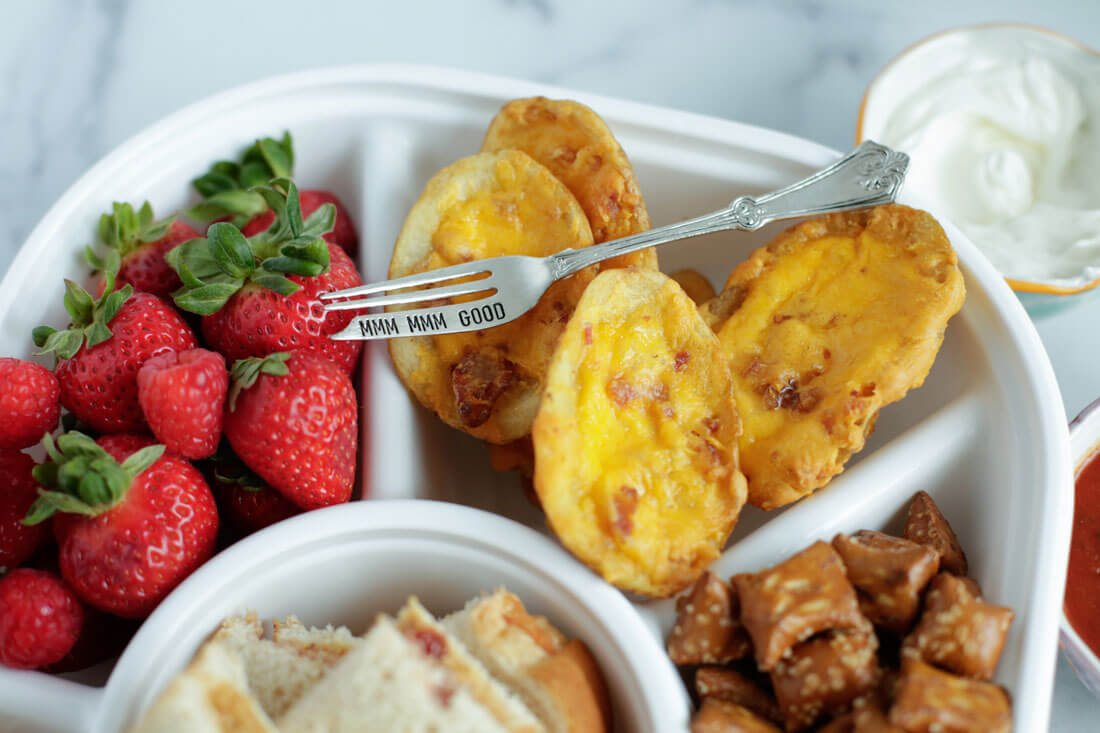 Follow the package instructions to make sure they aren't undercooked/overcooked – I followed the directions and they came out perfect.
As my kids have grown, it's always been hard to keep up with their appetites while also being concerned about what they should be eating. I did some research and combined information to create this printable for what a teenager should eat in a day: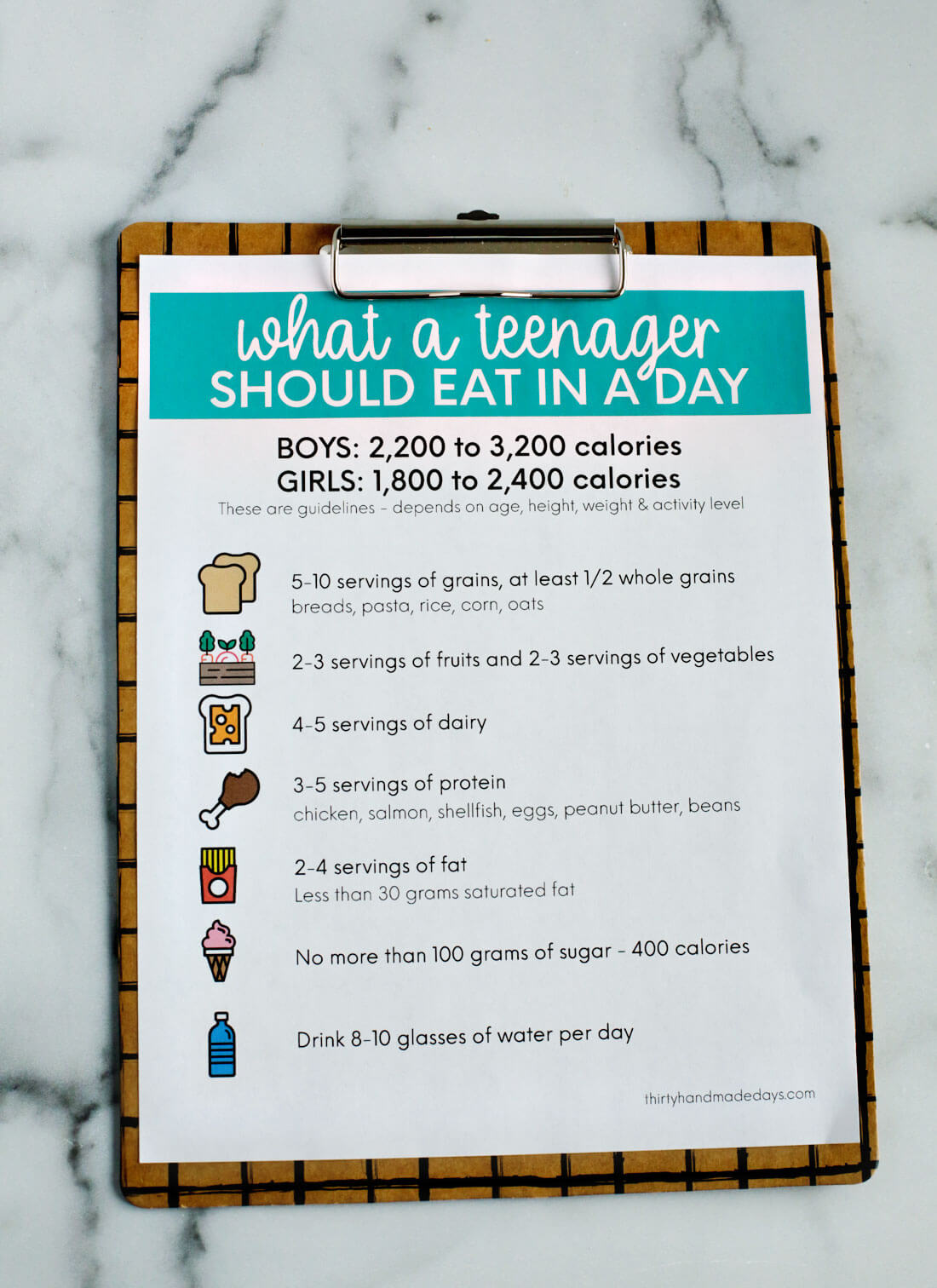 Download my updated what a teenager should eat in a day printable. For personal use only.
Snack Ideas
You might like these other snack posts for additional ideas…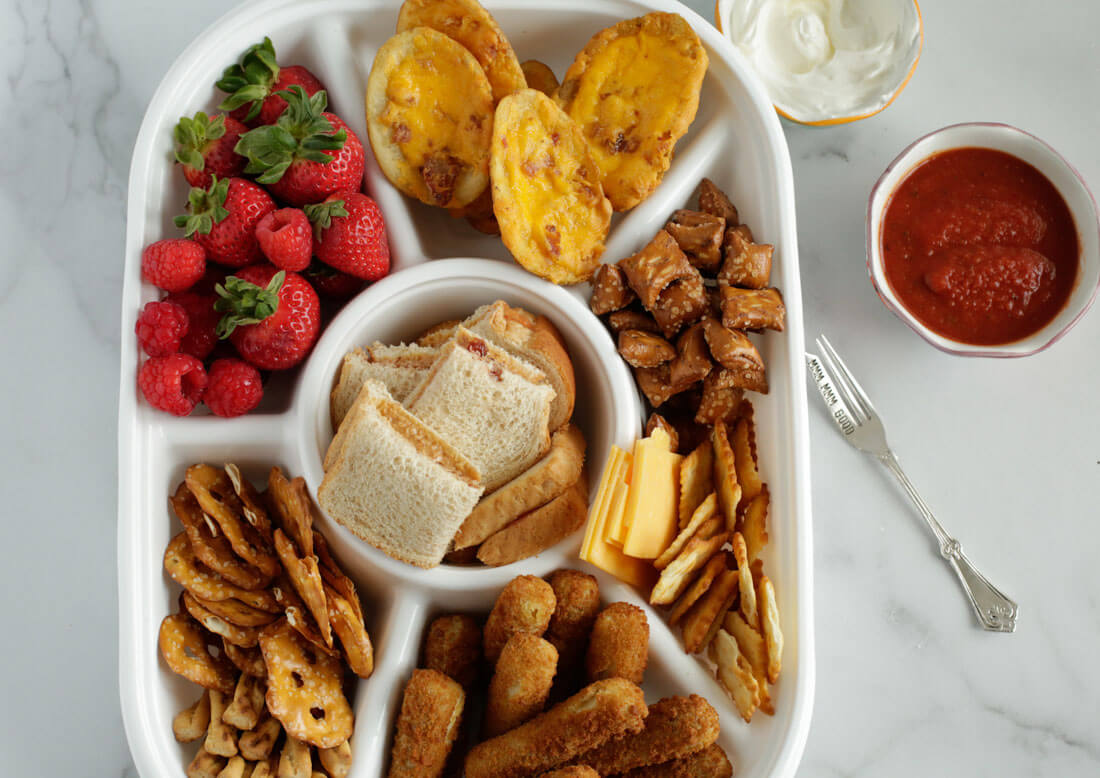 If you want more easy food ideas and recipes, be sure to follow Farm Rich @FarmRichSnacks on Facebook, Instagram, Twitter and Pinterest.