Snacks for kids – it's something that we deal with every day! In an effort to make it even easier, make a snack bin with these tips.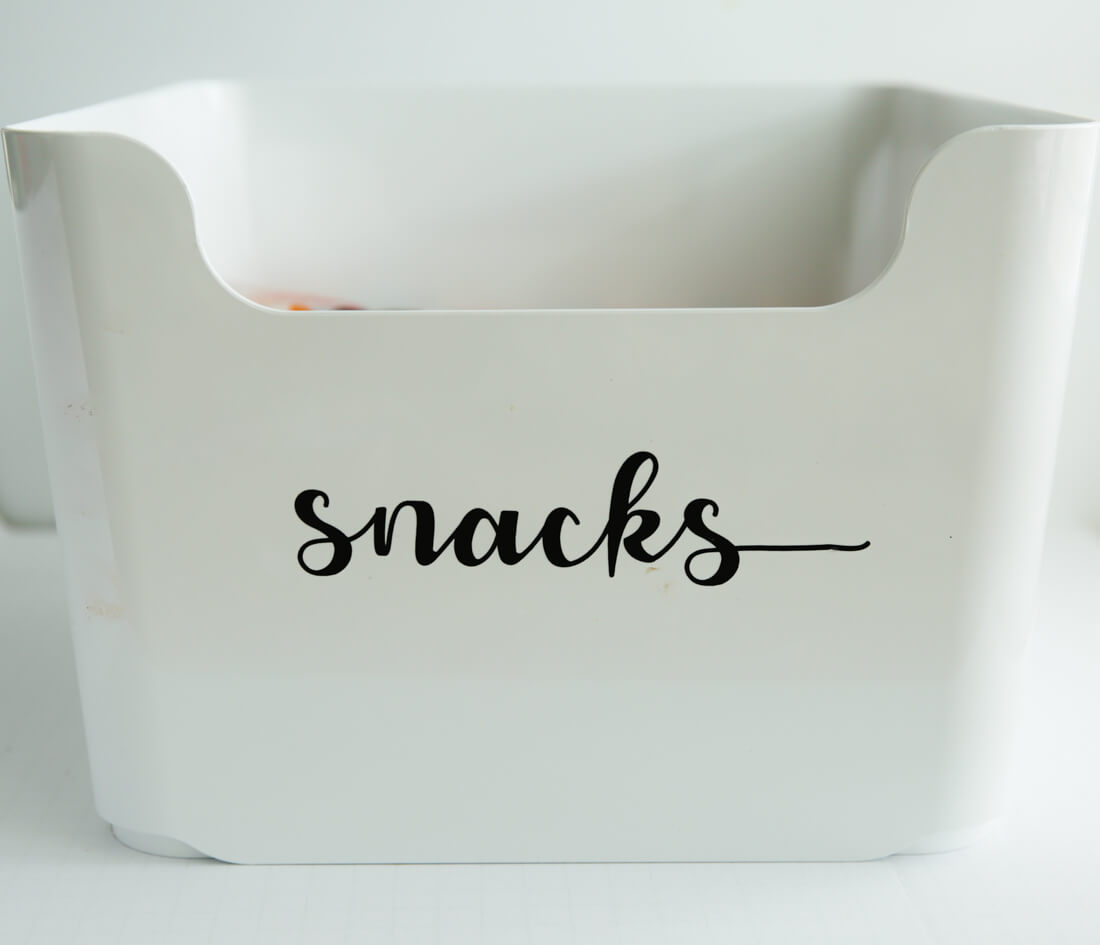 Snacks for kids
It's always been a thing in our home – "I'm HUUUUUUUUNGRY!" Despite my best efforts to keep my kids fed and full, they are constantly telling me that we have nothing to eat, I need to get more snacks and better food. Keeping teens full and hungry is especially challenging these days! Enter the snack bin…
I filled a container with snacks, labeled it and added it to my pantry.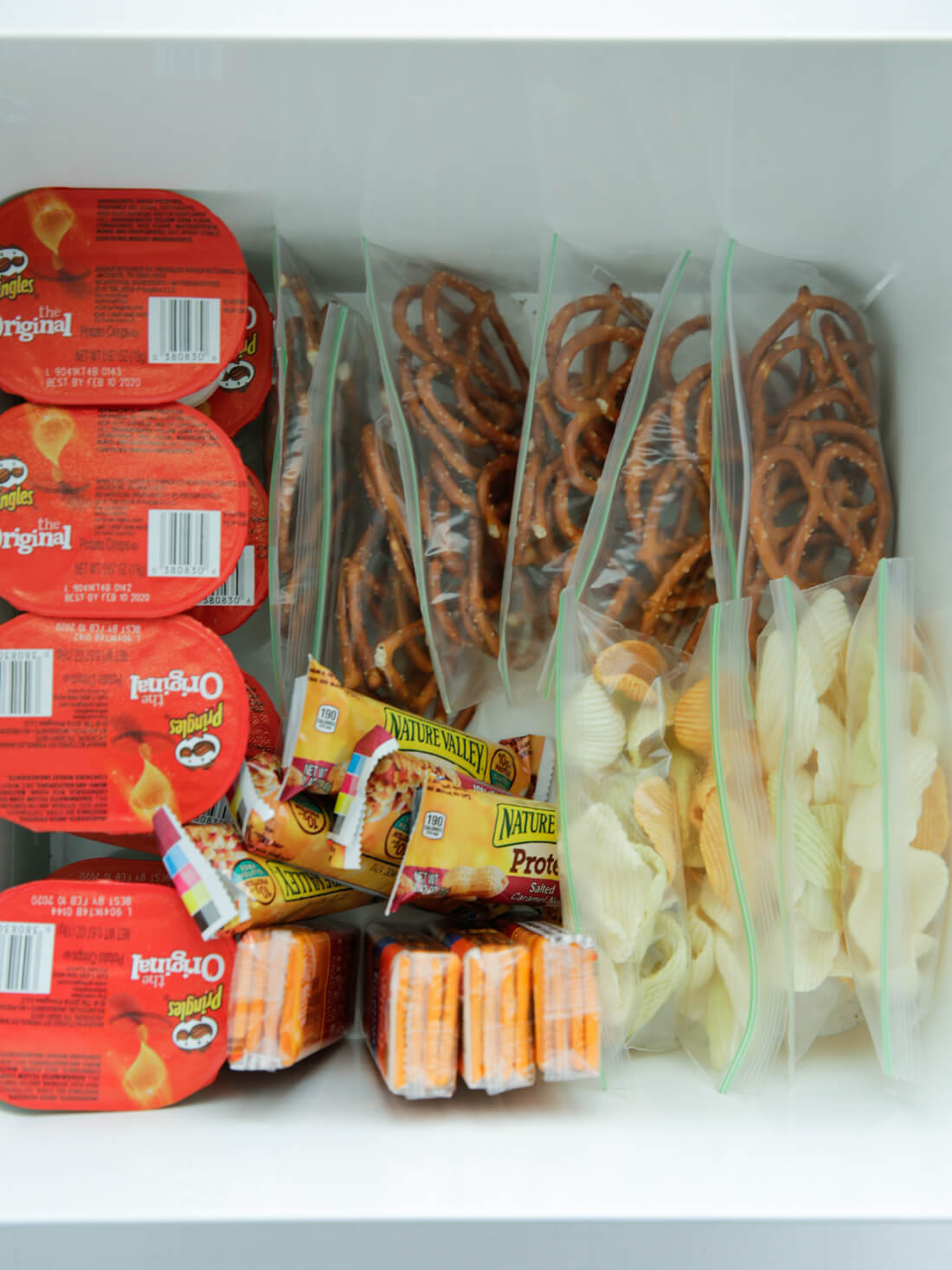 While some might argue that these aren't the healthiest of snacks, we have fruits and vegetables, yogurt and string cheese in our fridge as an option too.
Here's how to make this snack bin:
IKEA vareira bin
vinyl – my favorite is from Expressions Vinyl
personal cutting machine
OR you can use stickers or Sharpies
Scraper -I love these! But I've used credit cards in the past too.
Label maker (optional)
Snacks to add to the bin!
Similar to the other bins I've added vinyl to, I used my Cricut Explore Air, Expressions Vinyl and my Adobe Illustrator program. Cori from Hey Let's Make Stuff has an awesome tutorial on how to create SVG files in Illustrator. Make your own in Illustrator, then upload in Design Space and cut them out. Adhere with a scraper or credit card. Fill your snack bin with all kinds of snacks that your kids will love! Or sorta love but will eat…. you know how that goes, right?
-Find a spot in your kitchen that is easy to access and that your kids will be able to manage themselves.
– To save money, buy snacks in bulk (pretzels, chips, etc) and use snack bags. This will help to keep things in smaller quantities and not spend as much for pre-packaged items.
-Put like items together so it's easy for kids to see what is available.
Snack ideas for kids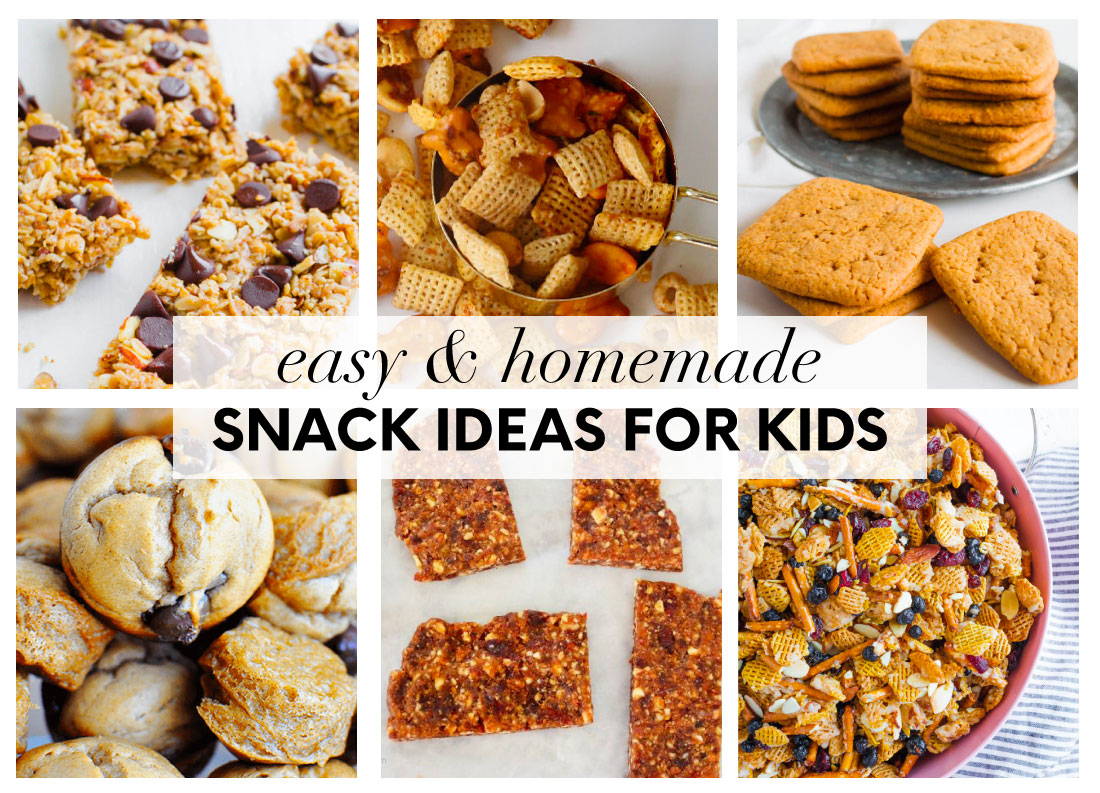 All of these snack ideas are easy to make (gourmet, I am not), using minimal ingredients but that my kids whole heartedly approve. Try them out with your kids and add them to the snack bin:
Easy snacks for kids
If you're still looking for more snack ideas, here are a whole bunch in one spot: