You can't go wrong with this sweet stocking stuffer idea – a owl handmade heat pack! Simple directions and pattern below.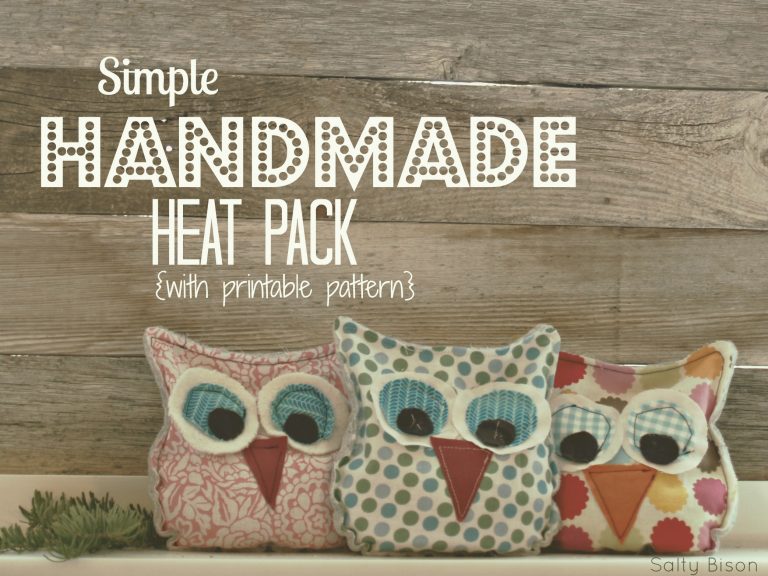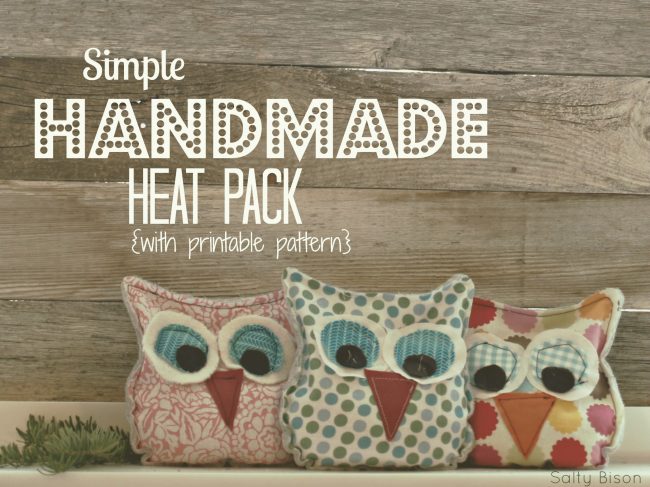 Hi there friends! Hope everyone is surviving the countdown to Christmas! I can't believe we only have…. a couple of weeks.
oh yo, I need to get crackin'.
  We are always searching for awesomely unique and super rad ideas for gifts. Today we are going to do a quick tutorial on our owl warmer guys. We first made these for our own kiddlets and after a few requests decided to sell them. And now we are sharing the secrets so you can make them too!! I know, Happy Holidays ya'll. These are really pretty simple and only require a few scraps and some rice. And a sewing machine too….
We have provided a pattern at the end of this post…
Just grab a couple coordinating fabrics and a white and black scrap for the owl's eyes.

Easy Peasy. For realzy.
Cut a pattern for the front of your little owl buddy and a solid color for the back. We use all different types of fabrics but have found that cotton works really well for the microwave. I measure down from the top a bit and sew the nose on first. (mess around with placement for the eyes and nose)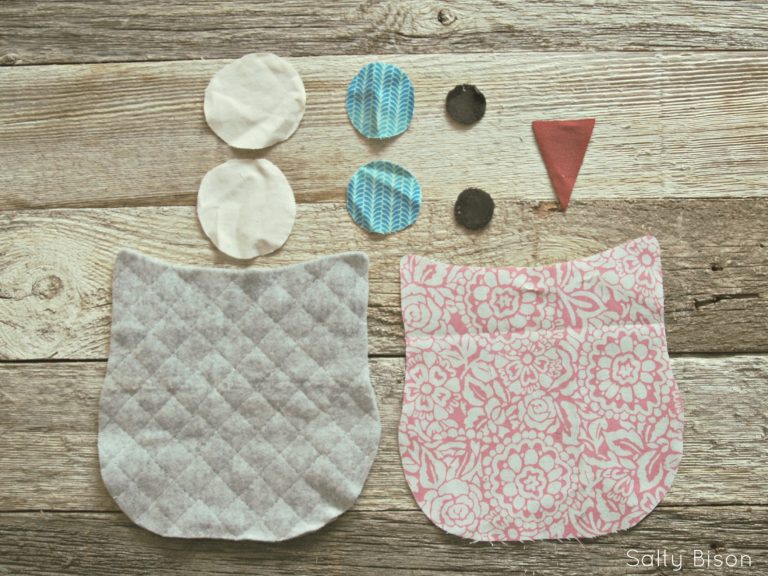 Start with the bigger circle of a solid fabric and sew onto the front body then a cordinating fabric on top of that. Then I sew on the little black eye. Really, every owl looks different and you can't really go wrong with this.  Then I start on the bottom edge and sew all the way around leaving about a 1/4 seam (I prefer the edges to fray…it looks super cute). When you come around to the other side leave about two inches to fill your owl with rice. Then carefully (over a bowl works nice, it's messy) fill with rice. I just leave enough room to still hold edges together and sew the remanding two inches closed.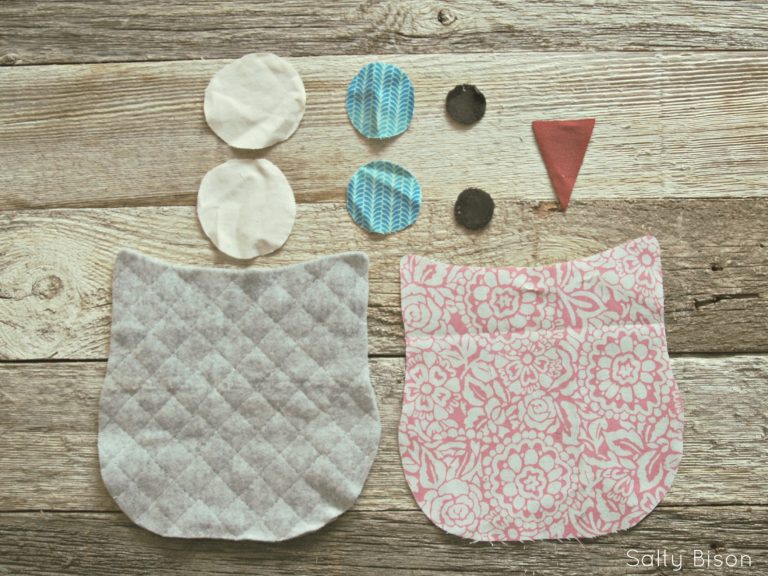 Tada! Super cute owl warmer. This is a great neighbor gift or teacher gift.. or stocking stuffer… my kids sleep with them every night. I even heat one up and put it in the carseat with my baby (over a blanket so she doesn't get too hot). I put mine in the microwave for about 15 seconds and just check on it to see if it needs more… every microwave is different, so be cautious it could be hot!!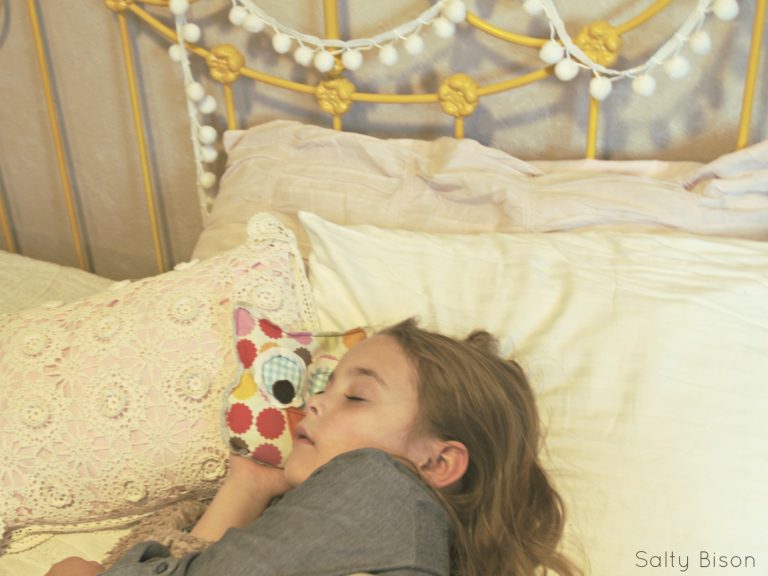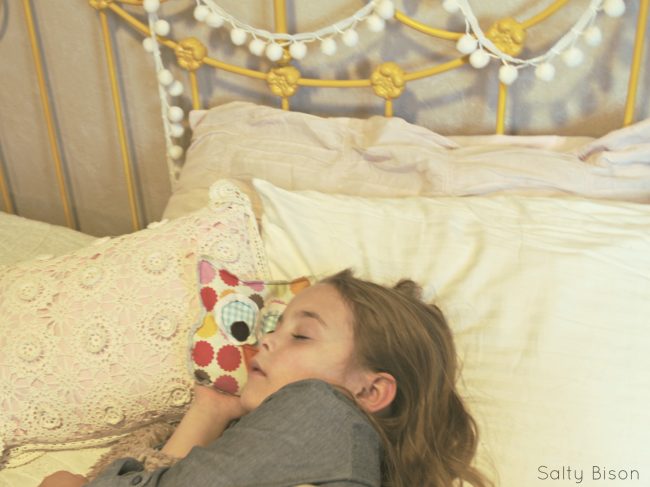 Hope this helps check off at least one thing from your list! Happy Holidays!!
xoxo-Devenie and Shawna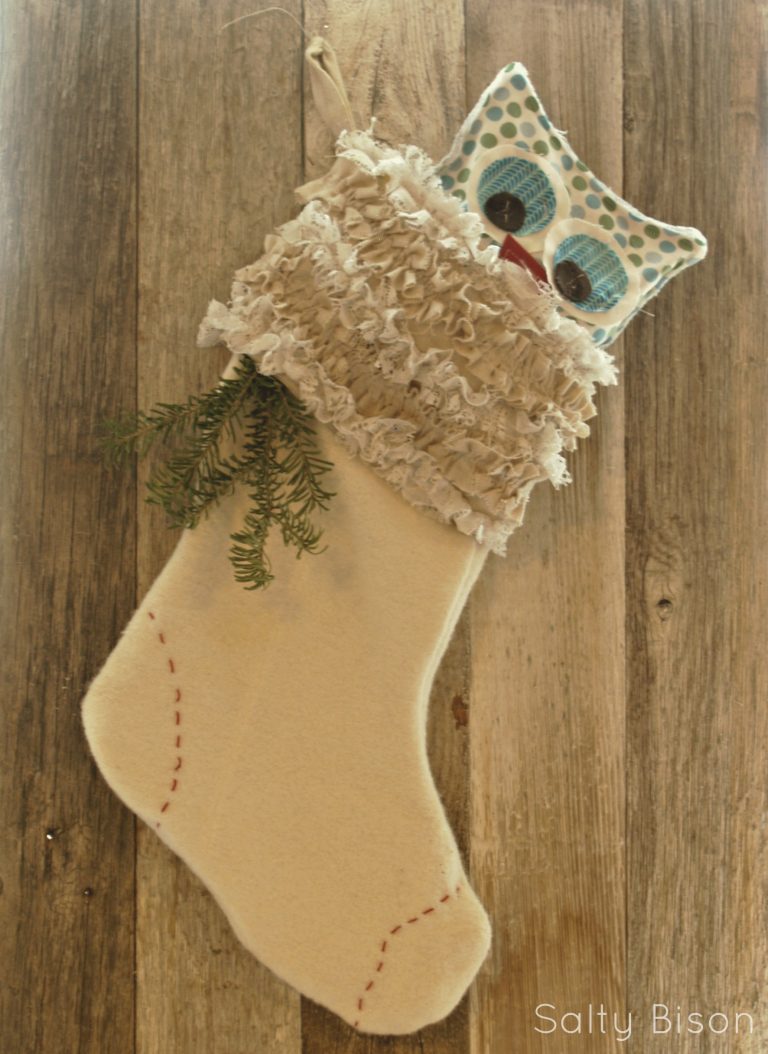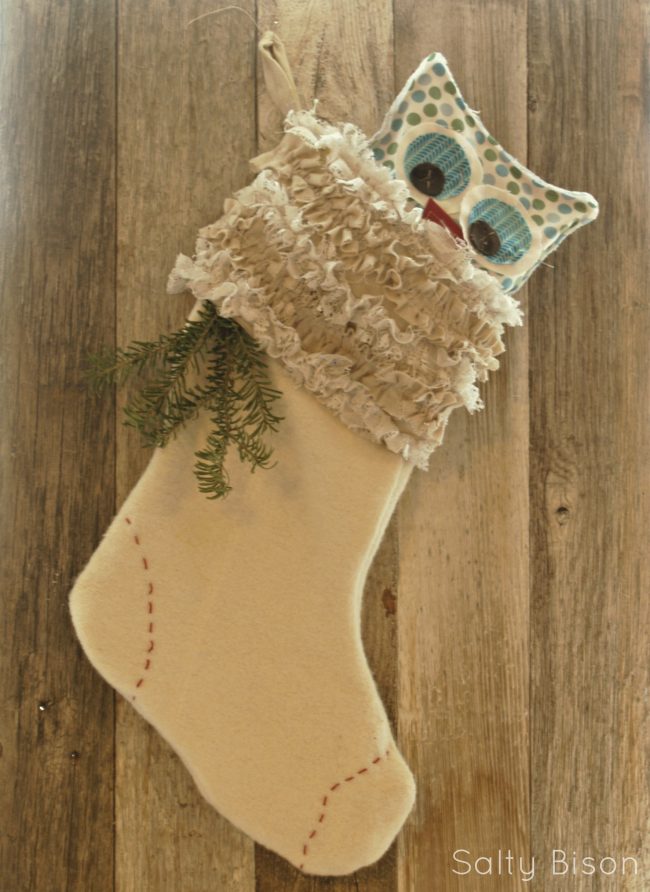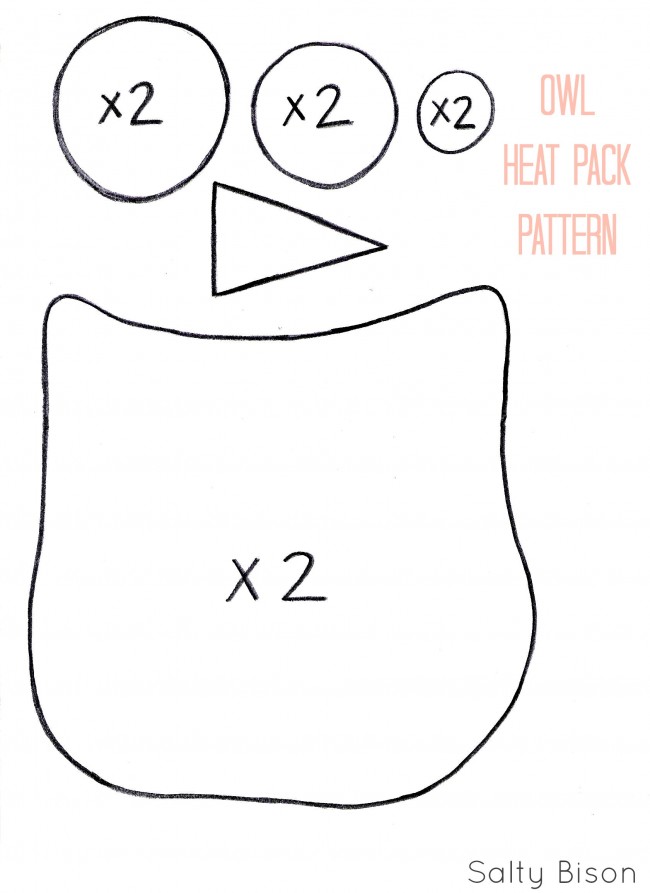 Check out these other stocking stuffer ideas: