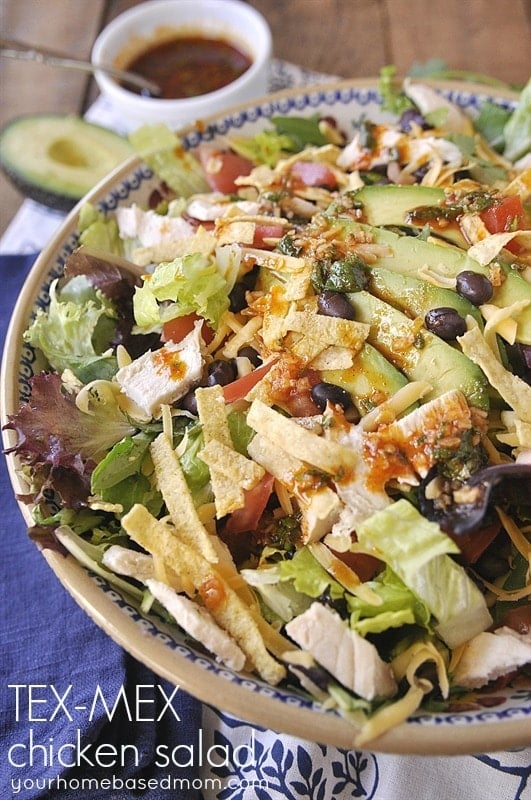 We've enjoyed a few sunny and warmer days here in the Northwest.  Now warmer for us is 60 degrees. I know that isn't as warm as some places but I know it is warmer than others!  A little sunshine and warmer temperatures always puts me in the mood for a good salad for dinner.
Today's salad is a recipe I got from my sister in law.  It has been in my pile of recipes for years and I have hung on to because I know it is a good one since it came from my sister in law! I finally decided to put it to the test this week when I need a quick and easy dinner. I was right – it is a good one.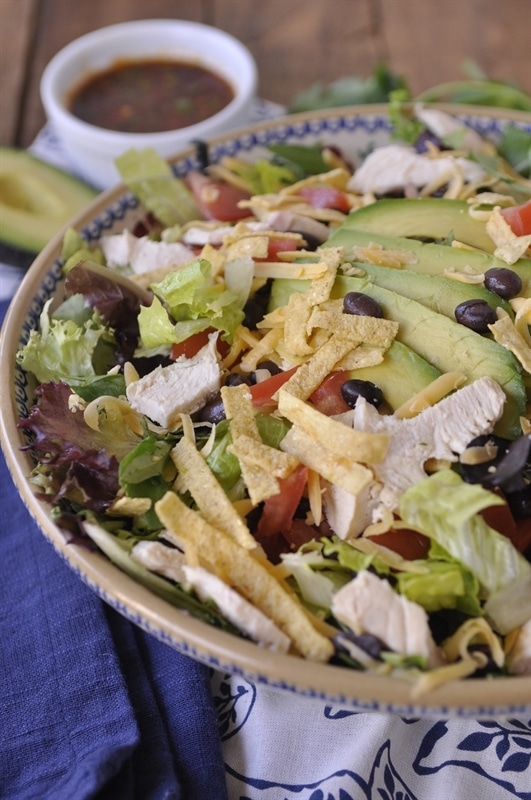 The salad is a combination of romaine and spring mix lettuce topped with black beans, tomatoes, avocados, grated cheese and some tortilla strips.  Yum!  It comes together so easy and quickly.  Perfect for a busy night.  You could use leftover chicken or I like to quickly cook my chicken breast in the microwave using this method.  You get perfectly moist chicken every time!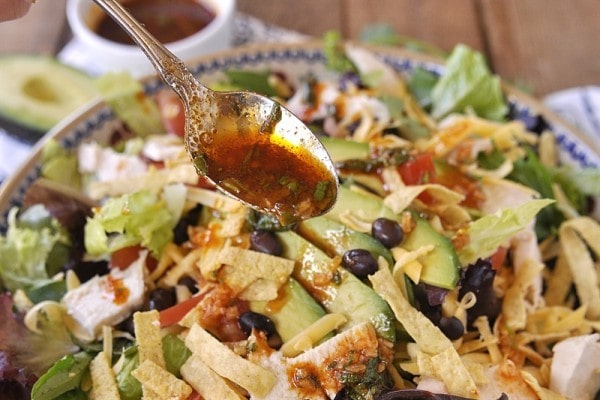 It has a yummy home made dressing that is made with taco seasoning mix so the salad tastes just like a traditional taco salad but instead of hamburger this one has chicken.  A nice change.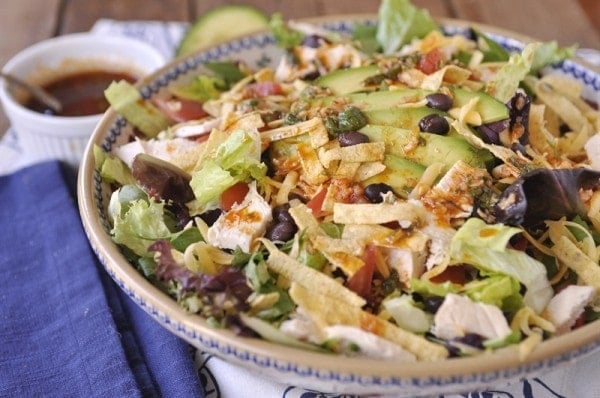 For some other yummy main course salads try these:
Ginger Sesame Chicken Salad – Cilantro Lime Chicken Chop Salad – Cafe Rio Sweet Pork Salad

Tex-Mex Chicken Salad
Ingredients
Dressing
¼ C white vinegar
2 Tbsp sugar
2 Tbsp vegetable oil
2 Tbsp minced onion
1 Tbsp taco seasoning mix
½ tsp salt
½ tsp. ground cumin
1 Tbsp lime juice
1 Tbsp chopped fresh cilantro
Salad
2 C cooked chicken cubed
6 C lettuce (romaine and spring mix)
1 tomato, chopped
1 Can black beans, drained and rinsed
1 avocado, diced
½ C cheddar cheese, grated
tortilla strips for garnish
Instructions
Dressing
Combine all the ingredients and stir to mix.
Set aside until ready to serve
Salad
Combine all ingredients except for chips.
Toss with dressing.
Garnish with chips.
For some fun green food ideas for St. Patrick's Day check out these: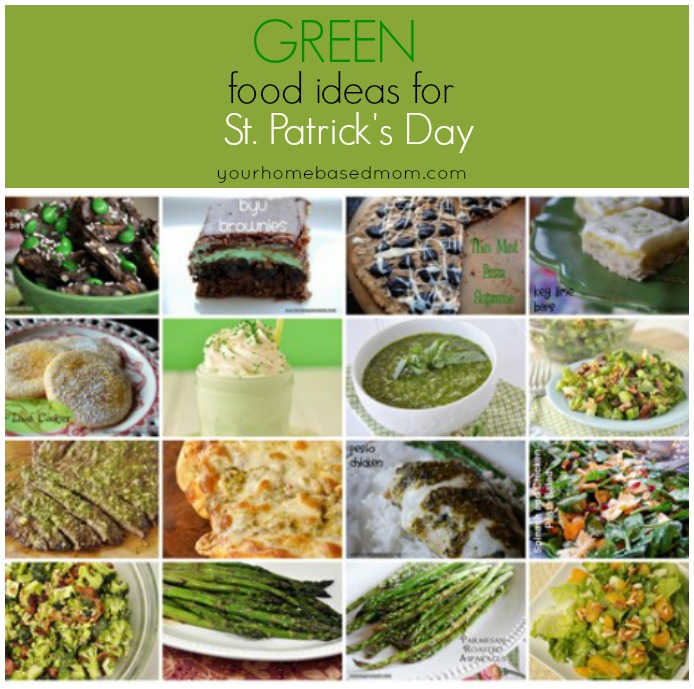 Enjoy!
Leigh Anne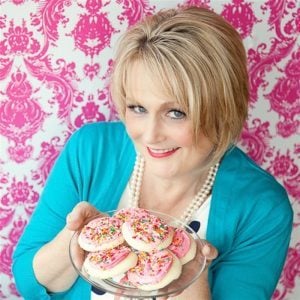 You can also visit me on Facebook, Pinterest, Twitter or Instagram.