While there are a lot of cornbread recipes out there, this is hands down the best cornbread recipe you'll ever make.  I know.  That's a bold statement.  But I'm serious.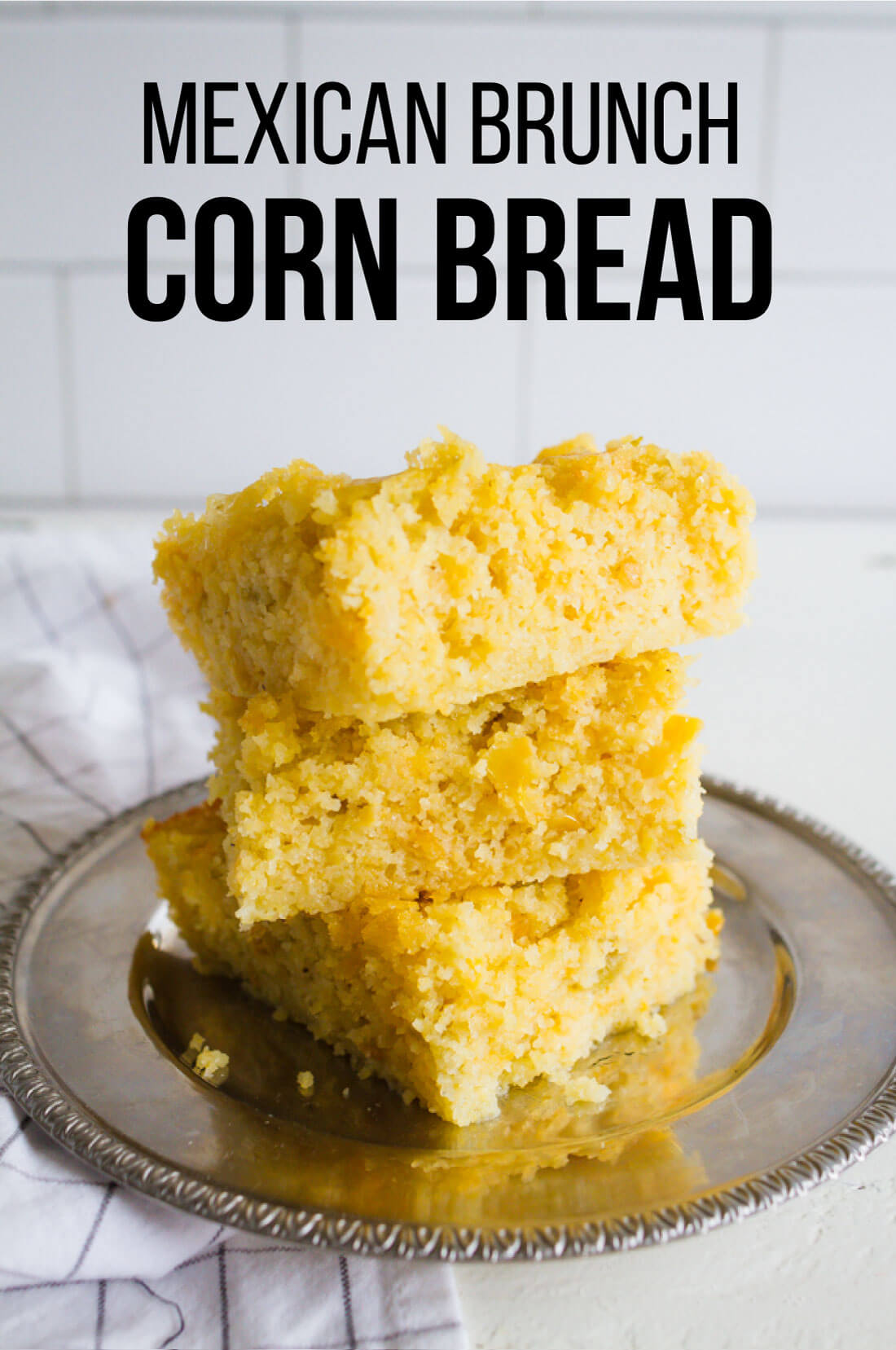 My mom made this recipe for me for the first time several years ago. It is literally the best cornbread recipe I've ever tasted.  It's d e l i c i o u s.  It might have something to do with the butter, cheese, sugar, green chiles…mmmmmmm…..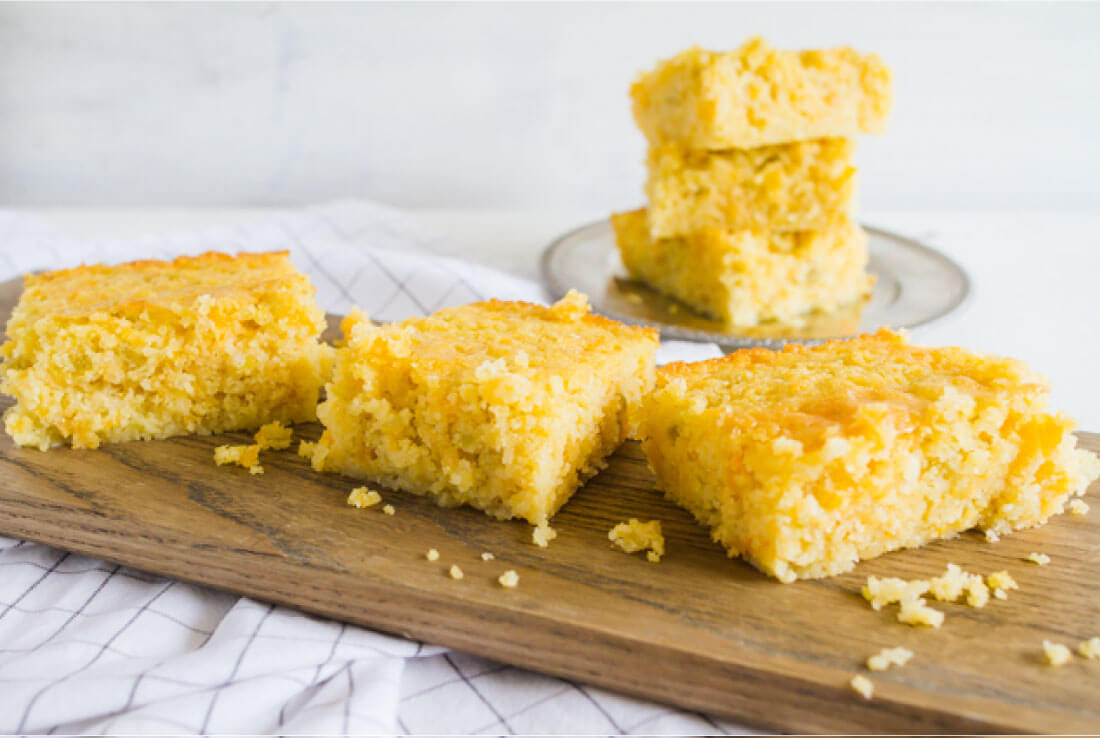 Add these ingredients to your list for Thanksgiving dinner.  And munch on it all day long.  Or make it today because it's just that good.

Mexican Corn Brunch Bread
This is the best cornbread I've ever eaten. It's the perfect combination with corn, sugar, cheese, chiles- it's moist and awesome.
Author:
Mique from 30daysblog
Ingredients
1 c. butter
1 c. sugar
4 eggs
1 (4 oz) can, chopped chiles
1 (1 lb) can cream style corn
½ c. shredded mild cheese
½ c. shredded Jack cheese
1 c. flour
1 c. yellow cornmeal
4 tsp. baking powder
¼ tsp. salt
Instructions
Preheat oven to 350 degrees.
Cream butter and sugar.
Add eggs, one at a time, mixing well.
Add chiles, cheeses and corn.
Sift together flour, cornmeal, baking power, and salt.
Add to corn mix.
Pour into greased and floured 9x13 baking dish.
Put in oven, reduce heat to 300 degrees.
Bake 1 hr.
I love serving this alongside a big ol' bowl of soup!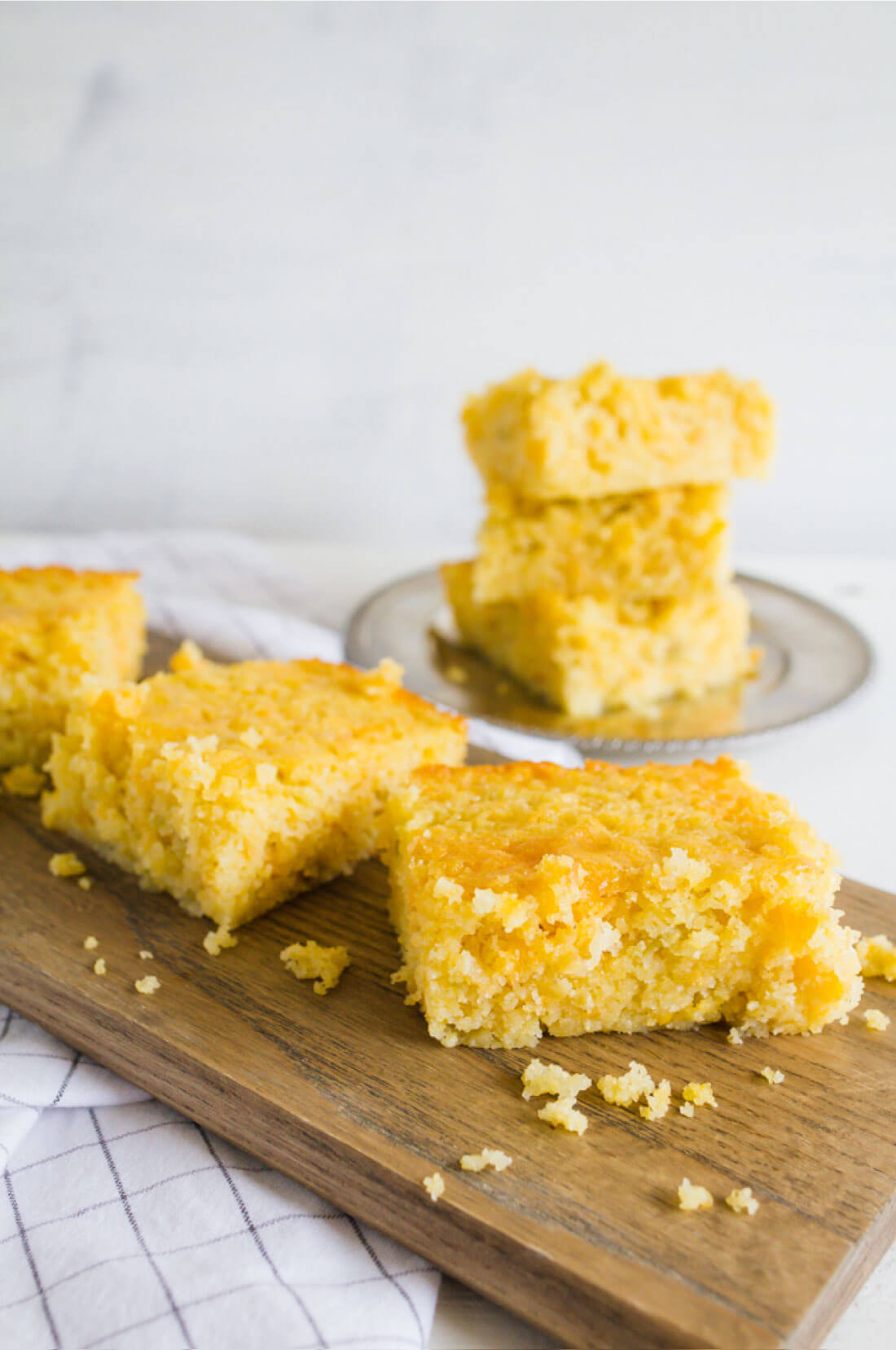 Food photography and styling courtesy of My Name is Snickerdoodle.
Looking for other bread recipes?  I've got you covered:
Garlic Cheese Pull Apart Bread
Chocolate Chip Pumpkin Bread
Cheese Bread
Quick French Bread
Banana Bread (with or without nuts)
Zucchini Bread