Let's talk about bed sheets – and settle a debate that's been ongoing for months. Which sheets really are the best?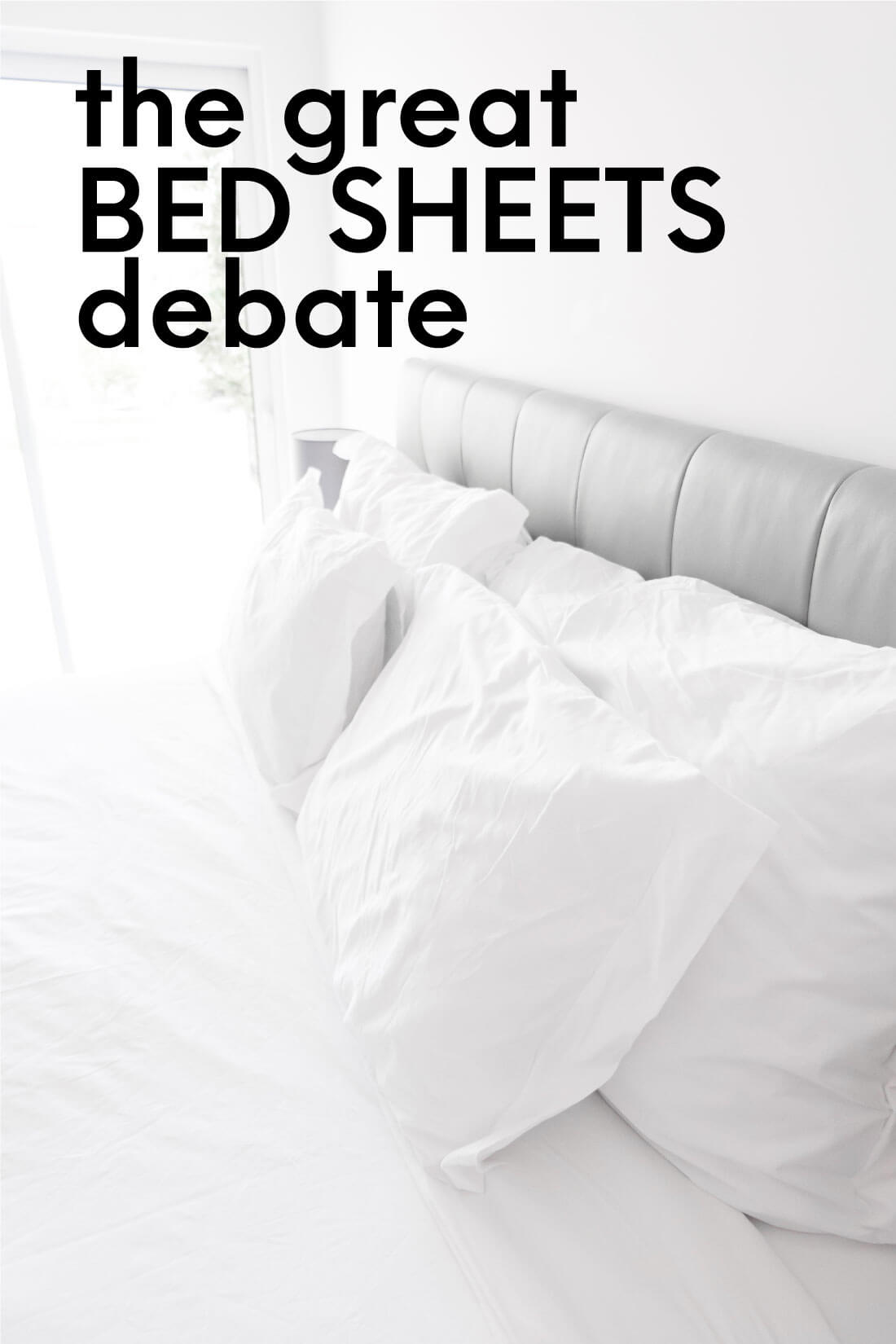 Bed Sheets
How to organize and clean better are at the top of my to do list, always. What I don't often share here on 30days is my favorite products that go along with having a cleaner, more organized space. Talking about sheets might seem out of left field, but it's been a big topic over on my Instagram stories over the last several months.
Bamboo Sheets
For years, Josh and I had whatever sheets I could find at Home Goods or Marshall's that would match our room. After having a queen size mattress for 15 years, we finally upgraded to a king size and with it came bamboo sheets. My life was forever changed. I had no idea what I was missing out on before getting this set of sheets. The only problem? They tore after about a year. Which is how I ended up with the great sheet debate – I wanted some good sheets that hold up.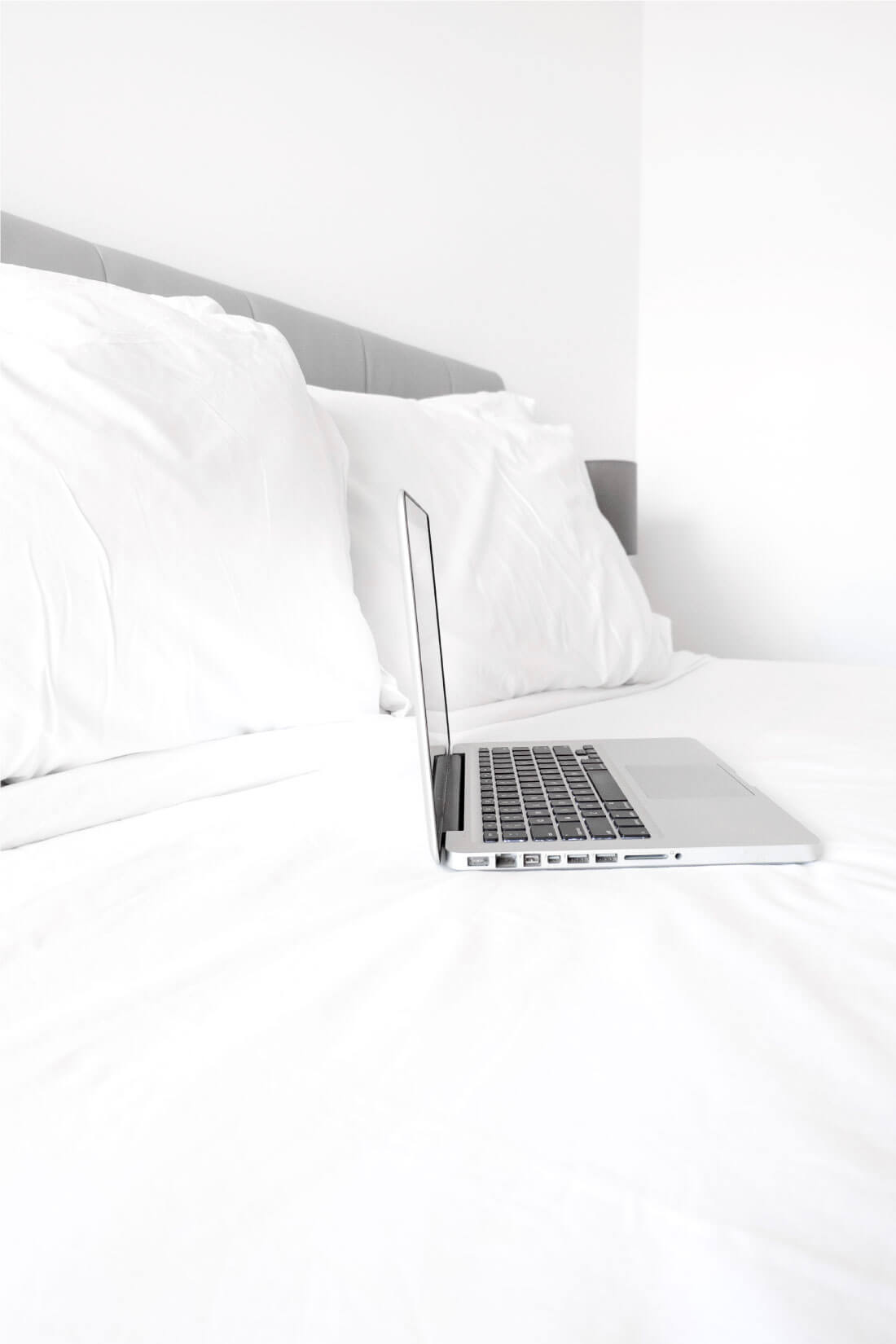 Bamboo sheets have become really popular over the last several years. What are they and why does it matter?
Bamboo is incredibly soft, even softer than cotton.
They are made from bamboo and should be more durable than other types of sheets (although this hasn't been the case with our bed sheets in the past).
Before buying sheets, here are some things to think about:
Thread count: the higher the thread count, the softer the sheets will feel. But only to a point – once you get to 1000 thread count, it's unnecessary and often an inflated number.
Make sure the sheets will fit: there are all different sizes of beds and depths. Make sure that whatever you decide on, it will fit. There's nothing worse than getting the perfect sheet, only to realize they don't fit!
Choose the best you can afford: at first I didn't want to spend the money on good, quality sheets. After thinking about it, I realized that I spend more time on my sheets then anywhere else. I need to have a good night's sleep, so it is worth spending more money to make that happen.
Best Bed Sheets
After polling people on Instagram, I purchased several sets of sheets. I was also gifted some sheets to review (and will disclose that information below). Because this is something that I've been experimenting with, I didn't feel like I could give my full opinion. Several months later, here are the best bed sheets out of the ones that I tried:
Cariloha Sheets
This is one of the sets that I was gifted – Cariloha sent me a set of Resort Bamboo Sheets to try out. Before trying these sheets we had Target sheets (more on that below) on our bed. I can't tell you how big of a difference we felt immediately. They were smooth as butter. Although they sent me these sheets, I would definitely buy them and recommend them to others.
Pros:
So soft and comfortable
Get better with each wash
Like the colors that are offered
Cons:
Malouf Sheets
Malouf also sent us a sheets to test out. They sent Woven Rayon Bamboo and we couldn't have been happier. These sheets felt luxurious out of the box – almost silky like. Again, even with a pricier price tag, I recommend these sheets too!
Pros:
They felt luxurious immediately
Soft and comfortable – make me want to get into bed!
These are Josh's favorite sheets (his opinion counts too!)
Cons:
Note: My love for both Cariloha and Malouf bed sheets are similar. They are both incredibly soft and comfortable but expensive.
Beddy's
I wasn't quite sure where to put Beddy's into this post because it's a combination of a comforter and a sheet set, zipped together. So they are not stand alone bed sheets. Beddy's are to0 great of a product not to mention though – they are ideal for keeping a neat and tidy room and having a good sleep situation every night.
I recommend Beddy's for kids bedrooms – from toddler all the way through adult.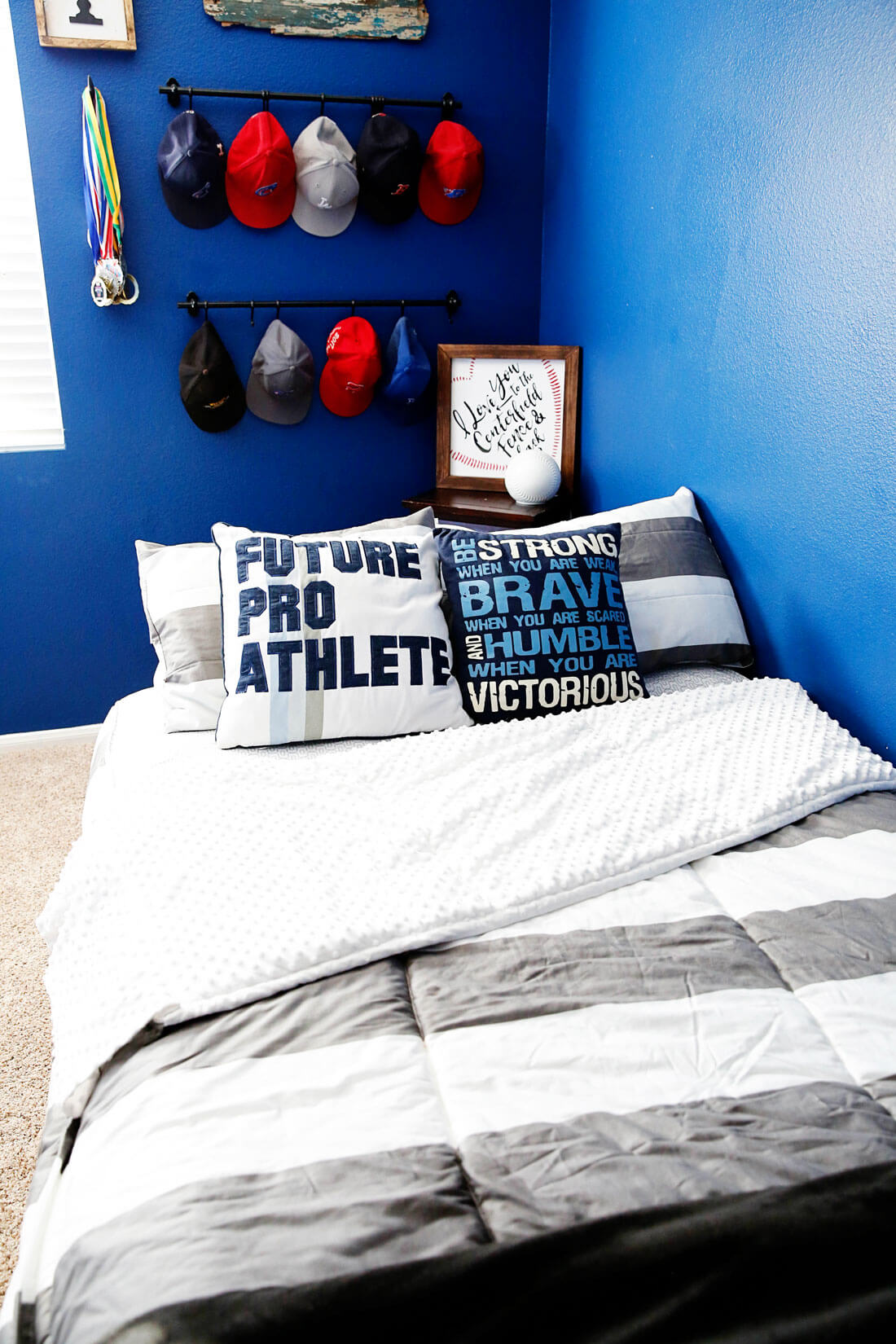 See more pictures with Beddy's in my boys bedroom ideas post.
Pros:
Easy to make the bed every time
Cute styles for both boys and girls
Comfortable
Cons:
Take a little more effort when you go to wash them because you have to separate the top from the bottom and then zip again after. But completely worth it.
The Sheet Lady
The Sheet Lady wins for the best value on sheets. They are the least expensive of the sheets that I recommend being worth it. These sheets are a microfiber formula, which is different from the bamboo mentioned above.
Pros:
Affordable
Came to me fast
Comfortable
Cons:
Could be hot in the summer?
Not as breathable as the other sets that I love
Note: With all of my favorite sheets, they have gotten even softer over time and with more washing in my washing machine.
Target Sheets
When I asked for suggestions, dozens of people recommended Target sheets. I love Target so I happily went shopping and bought the suggested kind.
My conclusion – THEY ARE NOT GOOD.
Most people who love them must not have slept on bamboo sheets or really comfortable ones.
I do NOT recommend them and am not sure why they were recommended to me.
To be clear – I still love Target, just not their sheets.
If you're in the market for new sheets, I hope I gave you some things to consider!