If we met in real life, chances are I'd either be wearing flip flops or Tieks or Toms.  Growing up in a small beachy California town, I haven't ever really given up my flip flops (except for the few years I went to college where it snowed…).   But a few years ago I tried out the highly talked about Tieks, wondering if they really were worth all of the hype.  And I'm hear to tell you why yes, they really are.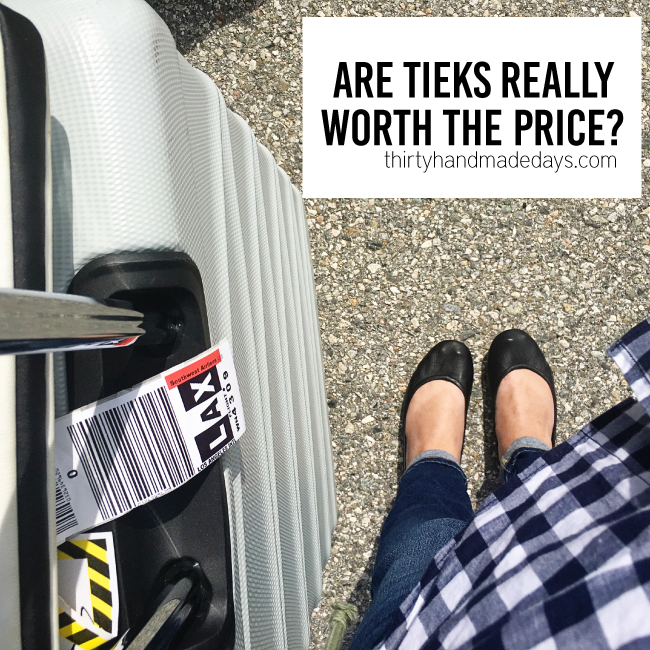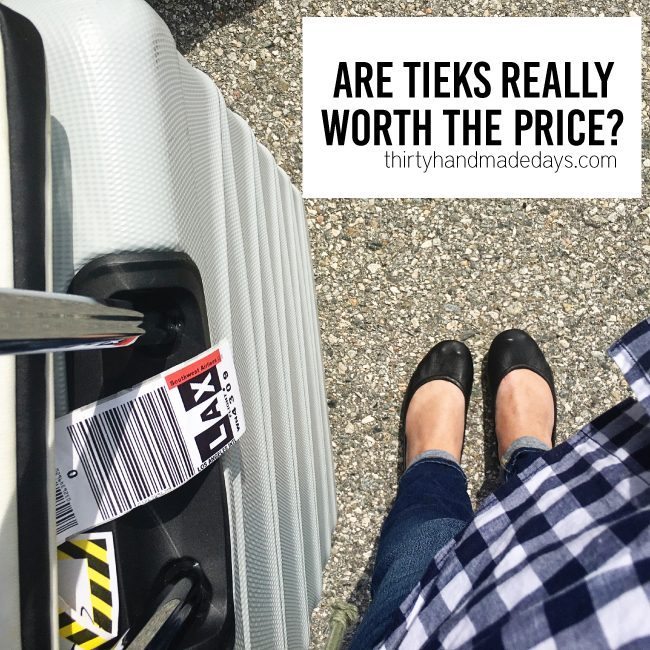 Beyond the 'Oprah loves them and had them on her favorite things list' – reason to want to try them out, I'd say that any shoe that everyone says is the most comfortable shoe everrrrrrr is worth a shot.  Right?   So that's what I want to talk about first —
They really are the most comfortable shoes evvvvvveeeeeeerrrrrrr.  I could wear them to sleep and be fine with them.  The leather is so soft and malleable.  I have worn them on long walks, at amusement parks, blog conferences, etc.  They are the shoes that I know I will be fine in every time.
Other reasons I'm obsessed with Tieks and think you will be too: 
The quality is unparalleled –  I feel like these were made to be worn over and over and over and over again.  They bend and move and go with your feet.  That probably sounds silly to read but makes total sense in my head.. I have pretty flat feet and have had lots of back issues from wearing shoes that weren't good for me.  I never have issues when I wear my Tieks.  I've read all kinds of reviews from teachers and event planners who swear by these shoes because they are on their feet all day long and don't ache like they do if they wear other shoes.

They are cute – they go with everything.  I honestly want a pair in every color just so that I can wear them 24 hours a day.  Whenever I wear my Tieks I get asked about them.  The nurse at the doctor stopped me, friends have asked about them, all over the place ..  I currently have all neutral pairs (Gold, taupe and black) because the practical side of me wanted to make sure that I'd be able to wear them with everything no matter what.  But now that I know that they really are worth every penny, I am thinking my next pair will be something fun and a pop of color.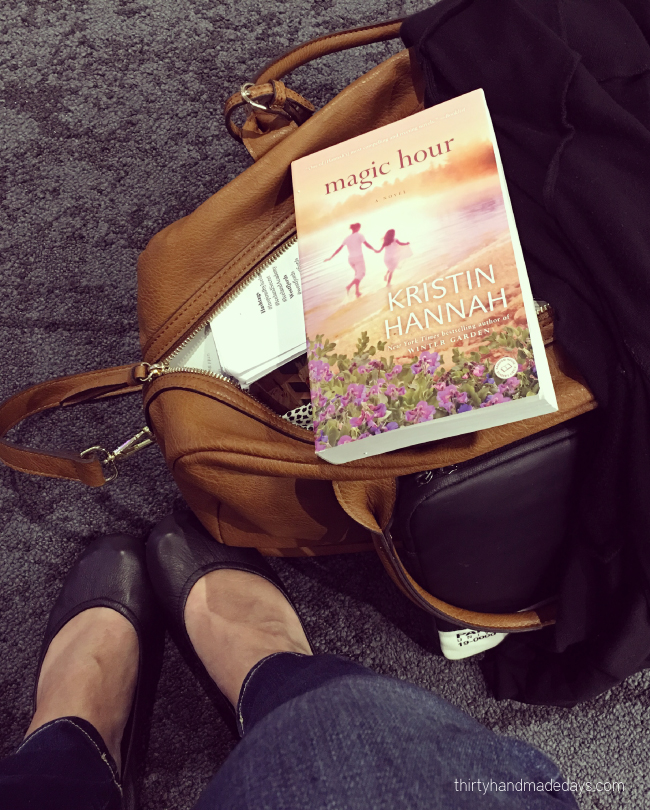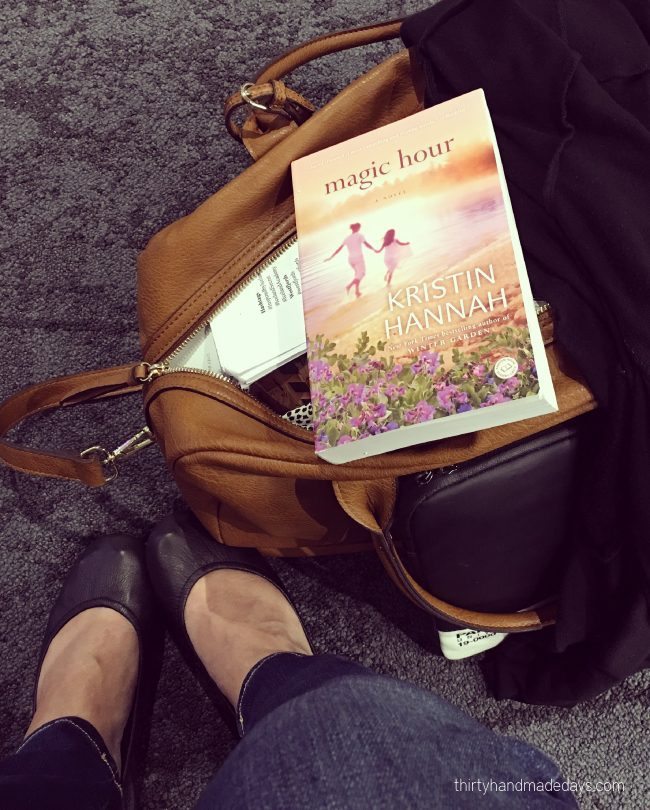 They are the best travel shoes – I just got back from a trip of a lifetime to Iceland (more on that another time) and I wore them there and back for the long flights and walks through the airports.  As much as I love a good pair of boots, I DREAD taking them off at the security line and it just isn't worth it.  My Tieks slide off in 2 seconds flat and go back on while standing on one foot.  Tieks fold up small to put into luggage or even in a purse.  They are ideal for traveling.
The customer service is ammmmmmazing –  There aren't many companies out there that still put so much care into their customers like Tieks.  They include a handwritten note with every pair.  They are quick to respond to emails.  If you have any kind of issue at all, they handle it nicely and quickly, no questions asked.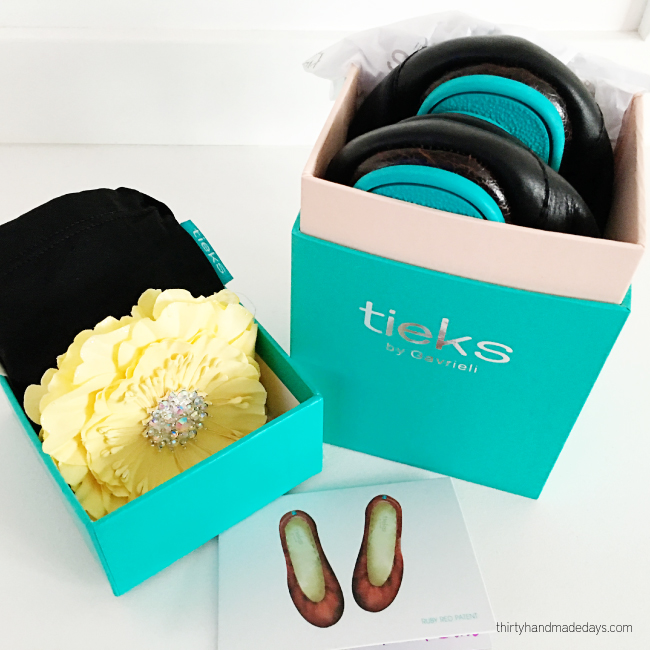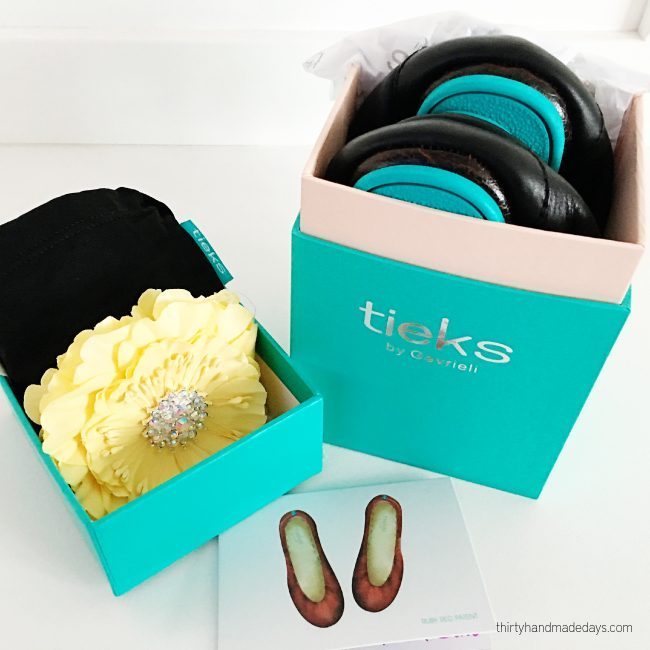 Bonus – cute packaging/branding:   I know this might not matter to everyone else but since I'm kind of in the business of branding (branding is always on my mind with this blog of mine), I notice it everywhere.  My Tieks always shoe up in a cute teal box with a flower, a bag and a note.  The details are spot on.
Edited to add: 
I was asked a couple questions a few times so I thought I'd address them here –
They are true to size.  I wear a size 8 and all 3 pair are size 8.
They don't smell. :)  That can be an issue with flats but so far I haven't had an issue with any of my Tieks.  I wear them a TON and scent has never been a problem.  But I live in sunny Southern CA and they don't ever get wet (not sure about living somewhere with more moisture).
Things to overcome: 
The price: I talk a lot about budgeting here on 30days.  I know that the price tag is high for these shoes.  I love a good bargain, search for sales and in years past might have fainted at spending that much on shoes.  BUT I have learned over the years that it is absolutely worth it to spend more for good quality that will last and last and last.  I could spend the same amount and get 7 pair at Target (yes I still love you Target) but they will kill my feet, break down and be trash within a few months.  I have learned where to save and where to splurge.  In my humble opinion, Tieks are definitely worth the splurge.  So save up your pretty pennies, add them to a wishlist, when people ask you what you want for your birthday tell them Tieks! (obviously not everyone can afford to get these as a gift for someone but people could contribute towards them ;)   Skip the lattes for a month or two and you'll have Tieks money in no time.  Use my budget binder to help with that!
You can't try them on before purchasing: (they are only available online) I've had people tell me they want to get Tieks but are afraid they won't fit because they are only available online.  It stinks that they aren't sold in stores but because of great customer service, this is really a non-issue.  If you get a pair and they don't fit, Tieks will let you exchange them immediately.
Those are just a few reasons that I'm obsessed with these cute shoes but have I convinced you yet?  I have never met someone who got Tieks and regretted them.  I will continue to sing their praises because I love love love them and I'm pretty sure you will too!
Make sure to check out my follow up review Tieks post here.