A couple of years ago I tried out my first pair of Tieks.  I was hoping that they would be as good as everyone had said they were.  Two years later, this is my follow up review.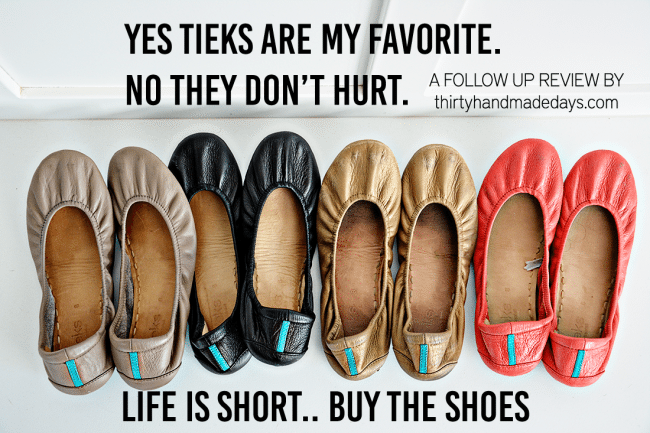 Earlier this year I did a review on my Tieks after a trip to Iceland.  It has since been visited over half a million times! So this is a follow up to that review.  I wanted to make sure to check back in and let you know my thoughts about Tieks now, after a couple of years owning them and six months after my first review.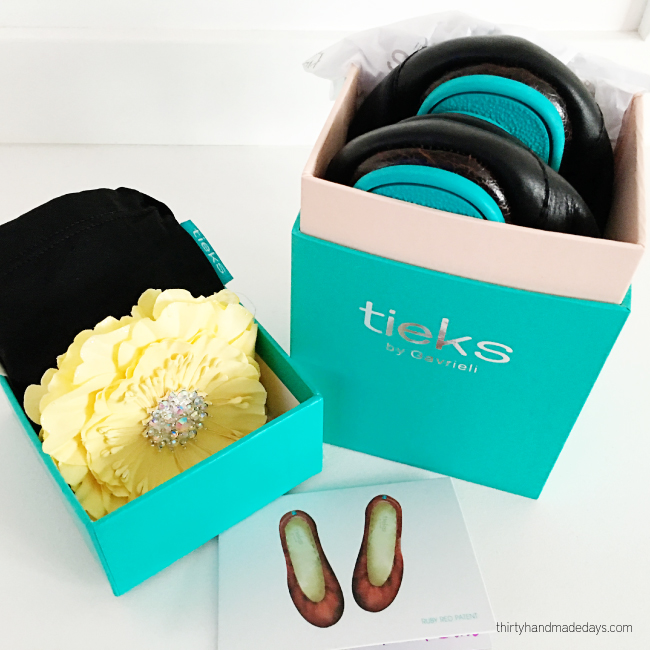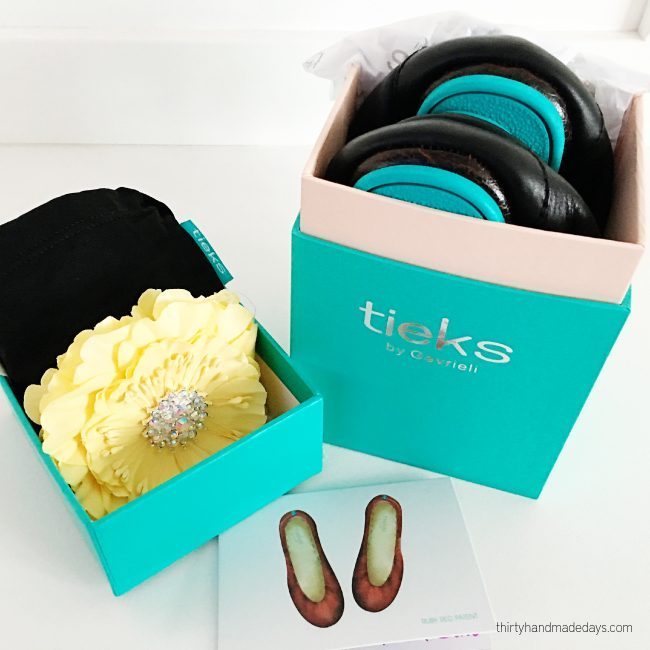 After all this time, I still get asked the same questions when I wear my Tieks and when people visit that post.  So here are my honest answers (no- this is not a sponsored post and nope, I don't make anything from it):
Do they hurt? 
As you can guess from the image at the top of this post, no they do not.  I avoid shoes that scrunch in the back because they usually KILL my feet.  Tieks are totally different.  They are super soft and never hurt my heel.
I will say that after some time, the black ones that I own are the least comfortable.  I'm not sure why – I don't know if it's just the one pair that aren't as comfy as the rest but they still don't hurt… just not AS comfortable.  Hopefully that makes sense.
Do they stink? 
I have never had an issue with smell with these shoes.  To be fair- I live in Southern California where we have sun 75% of the year (if not more) and I am not in water or inclement weather with my shoes.  If it's wet or rainy, I choose something else.
How long do they last? 
The longest ones I've had are 2 years old.  They are the gold ones in the picture.  You can tell that they are more worn than the others.  I still wear them the most because they are the most broken in.  Do I mind that they are a little scuffed? Nope.  They are so comfy and go well with so much that I don't mind at all.
Are they good for long periods of time?
Overall, yes. I have worn them to amusement parks, traveling, conferences, all day events.  By the end of the day, they are still good.  And I don't have back issues which has been a problem in the past if I wear the wrong shoes for long periods of time.  As mentioned above, my black ones are the least comfortable so I don't wear them all day, every day like I would the rest.
What about the toes? 
One of the things people pointed out on my last post and on some Instagram pics in the past was that you can see my big toe.  If that's a deal breaker for you, then these might not be worth it for you.  To me, not a big deal at all.  I'm not sure if it's an issue just with me or across the board?  Maybe I just have pokey toes?? :)
If I have wide feet will they be good for me? If I have high arches will they be good?
I can only go by what my feet are like.  I have normal size width feet and pretty flat feet, so very little arch.  I can't speak for those with wide, arched feet because that's not me….
What about 1/2 sizes?
A friend of mine asked me about 1/2 sizes so I asked someone from Tieks and she said –
If you have a wider foot or sometimes wear the next whole

size

up (so an 8.5 who sometimes wears a 9 for example), then

size

up.  Otherwise,

size

down.
What color should I get?
This is such a subjective question.  The first three that I got were- gold, taupe (which are pretty similar, really), and black because I wanted neutrals.  I wanted to make sure that I'd get good use out of them.  The last one that I got over the summer was Poppy.  I love them.  They are such a fun pop of color and add to my outfits.  So I think my next one will be another pop of color or a pattern.
Because these are expensive, I usually tell people to go with a neutral that will get worn a lot.  BUT if there's a color you know you'd wear with everything, go for it.
REALLY- are they worth the price?
This is the million dollar question.  And my answer is yes.  Does that mean to blow your budget? No.  I would never encourage that.  But if you can afford them, or have a birthday coming up, etc, they are worth it.  I have four pair and I'm hoping to add another soon.
Other Tieks Posts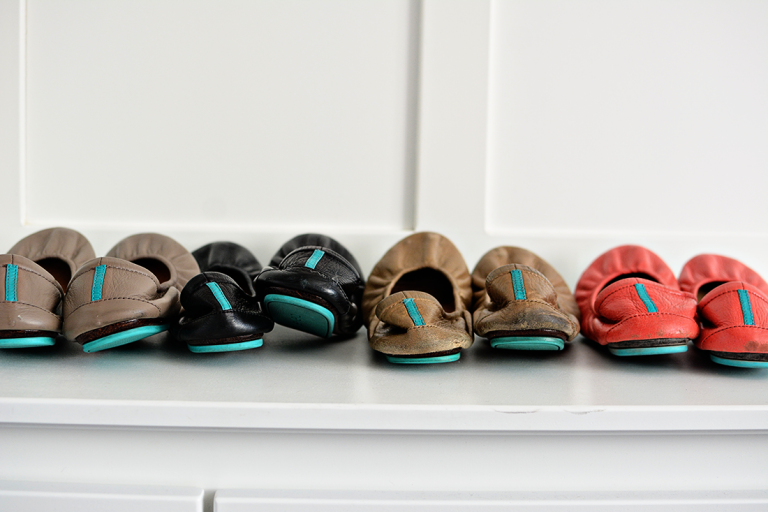 The bottom line is that I still stand by my Tieks.  I still love them as much as I did two years ago.  I still recommend them to pretty much everyone I know (or who asks).  To find out other reasons why I love them and stand behind them, read my first Tieks review post.