It seems like the most heated debates surround parenting.  People are passionate about it.  I get it.  I am too!  For as many parents who are very much into having their kids attend public school, there are a whole lot of parents who have chosen to homeschool.  There are hands off parents and helicopter parents.  Breastfeeding vs. bottle feeding.  You name it, we argue about it.  Today's topic is a little along those lines — sleep guidelines and why my kids don't go to bed early and I'm okay with it.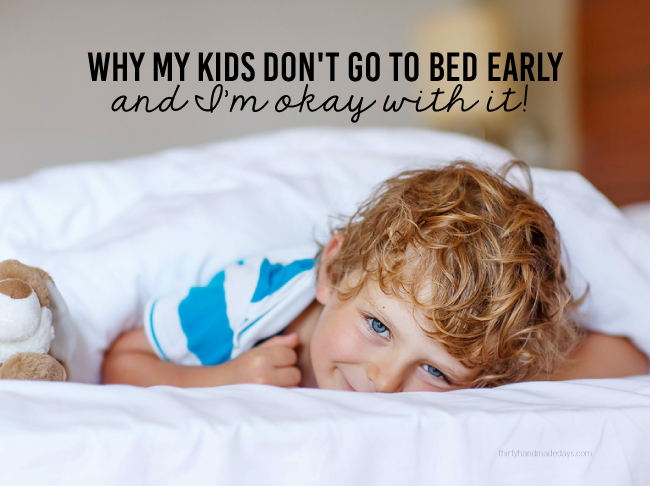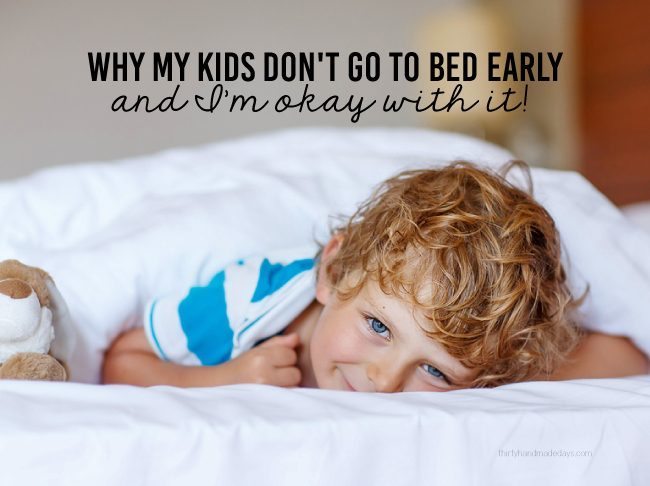 I have been in both camps.  
When my oldest two were younger, they were in bed by 7pm, 7:30pm at the latest.  We had long days of therapy, activities to be at, school, etc and by 7pm they were tired and I was tired.  I was "on" all day long and looked forward to some alone time.   Even though we had very busy days, our nights were OURS.  We didn't really have anywhere to be at night time.  We ate dinner as a family every night at 5pm when Josh got home from work, they took baths, got pajamas on, hung out, read books, said prayers and went to bed.  Even though it was a super crazy time in our lives and physically exhausting, things were a little simpler then.  Ha! If you would've told me that then, I would've laughed in your face.  I patted myself on the back for having dinner on the table (usually), eating as a family and getting them to bed at a set early time.
Fast forward to today.  I now have 3 big kids.  We rarely eat all together because we are bouncing from place to place- one person going here why the other is there.  I now know why my friends with big kids used to tell me how hard it was just to sit down together to eat.  We aren't all usually home at the same time before 8pm except for on school breaks (the kids and my husband who is in law school at night).  Our nights are no longer OURS like they used to be.  We are at church activities, sports, have all kinds of homework and obligations.
A friend of mine posted this chart that she found from Wilson Elementary School at the beginning of the school year: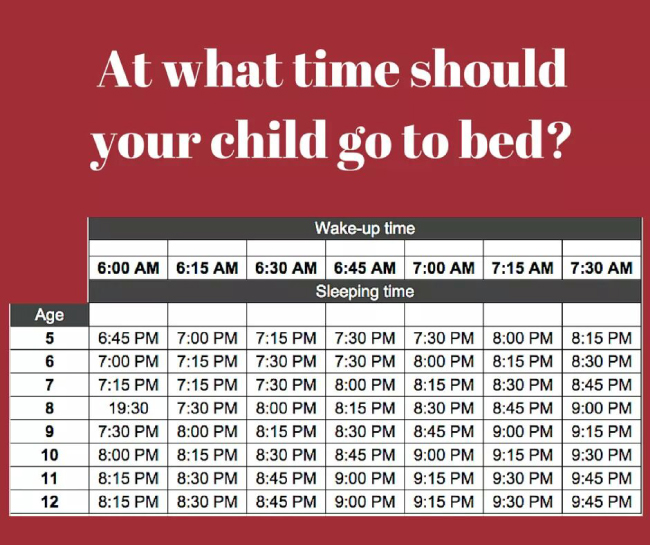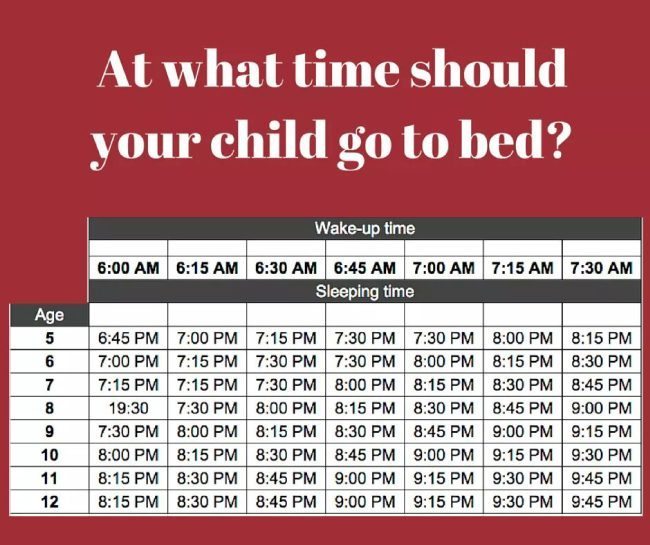 I asked on Facebook how many people had kids who were actually sticking to that chart (mainly because it was really unrealistic for us, but wondering if we were in the minority).  While there were people who have children who fall within the range, the main consensus was that it was unrealistic…
The next day,  I posted this updated version on Facebook: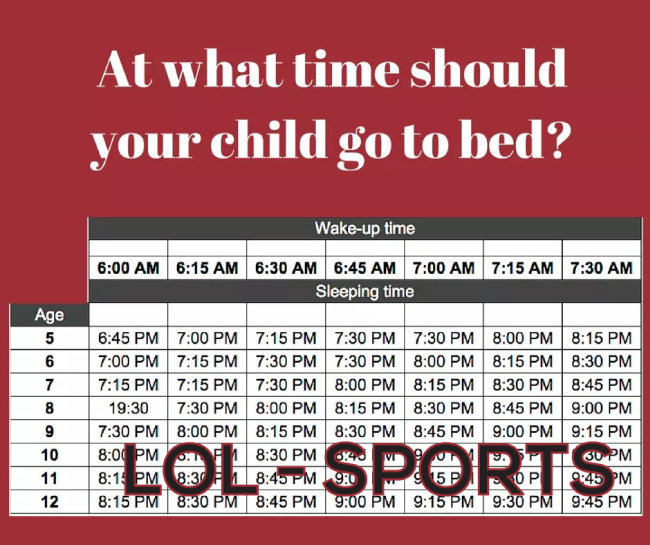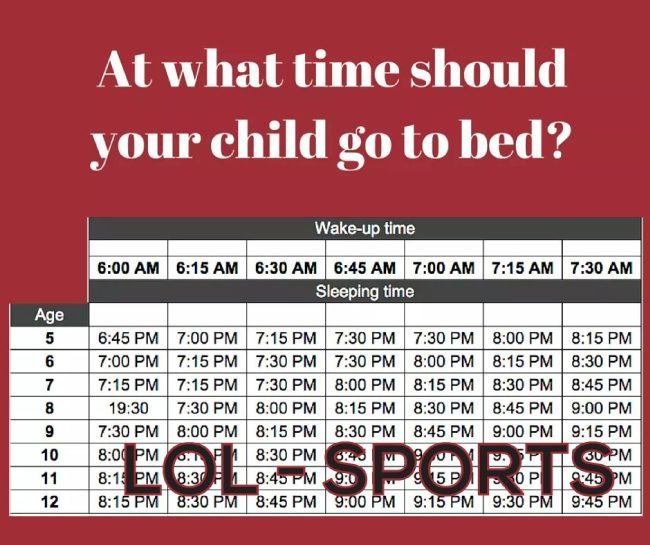 Let me clarify that while my kids don't go to bed by 7pm, we do want them in bed by 9- 9:30 pm.   They are early risers (always have been), if they get to bed much later than that (other than special occasions) they are grumpy the next day.  This post isn't to say that kids should rule the house and go to bed whenever they feel like it.  There needs to be some order, boundaries and expectations.  I just am not stressing out about getting my kids to bed by 7pm like I used to when my older kids were little.  I used to get a little flustered if they weren't in bed on time.
Obviously, much like everything else in life, the preference is for balance.  Our goal is to for our kids have an adequate amount of sleep to be well rested and to be able to learn and grow.  There is a great Parents.com post about sleep schedules and what we should aim for.  I used that information to create this chart: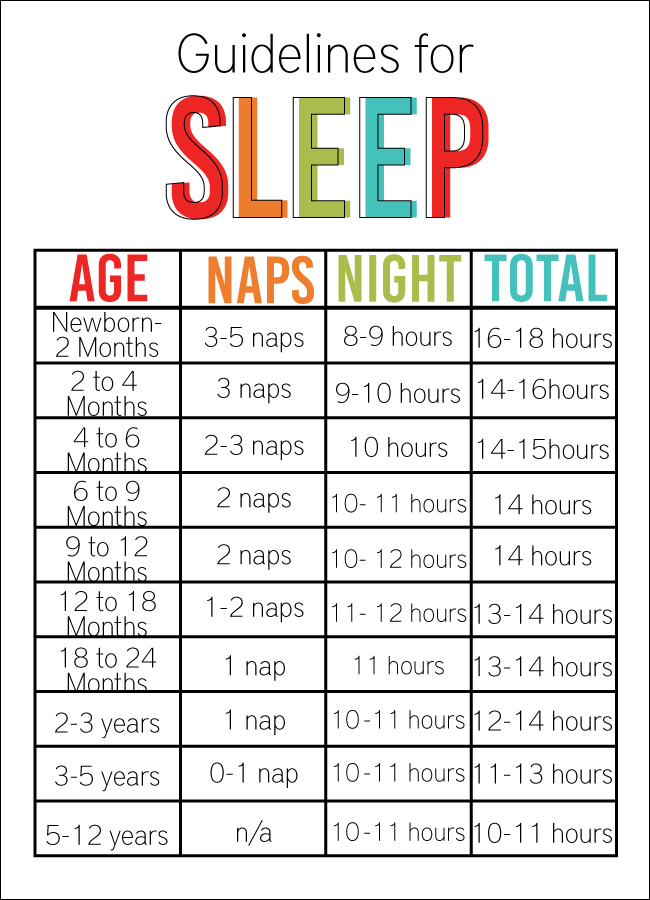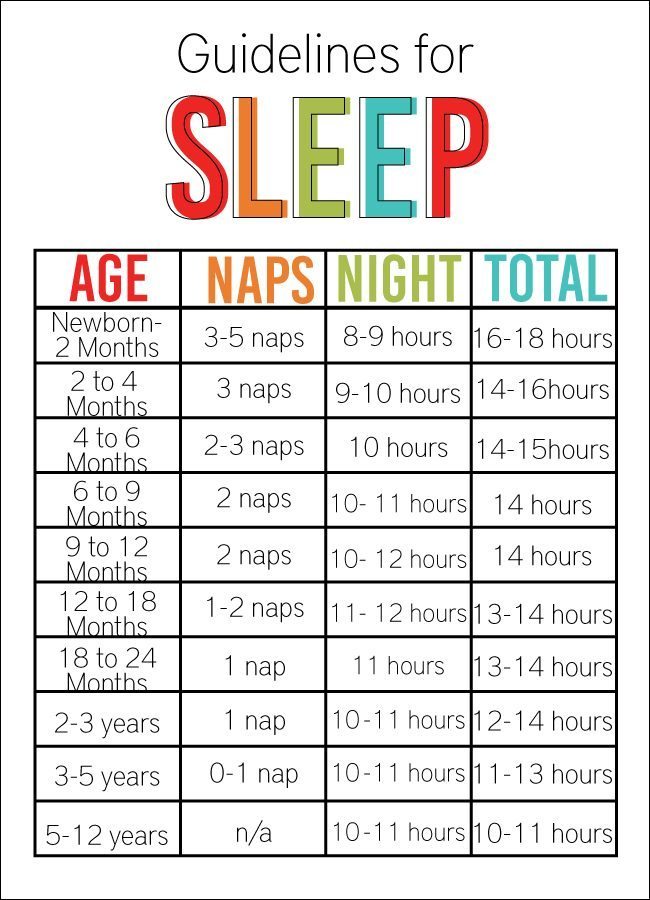 You can download this chart to use as a guideline.  For personal use only.
While I am obviously of the "my kids don't go to bed early" camp, there are lots of parents to have their kids go to bed at 7pm every night.  Your Modern Family explains why they go to bed early in their family.
Which side do you fall on?
Check out some of my other parenting posts: