GET THE WINTER OLYMPICS 2018 VERSION HERE!
A couple years ago for the Opening Ceremony of the London Olympics I created some BINGO sheets for our family to use.  We had a fun time battling it out and crossing off each square, anticipating the next picture.  With the Winter Olympics in Sochi, Russia set for February 6th I knew it was time to bust out a second edition.  Get your BINGO markers ready!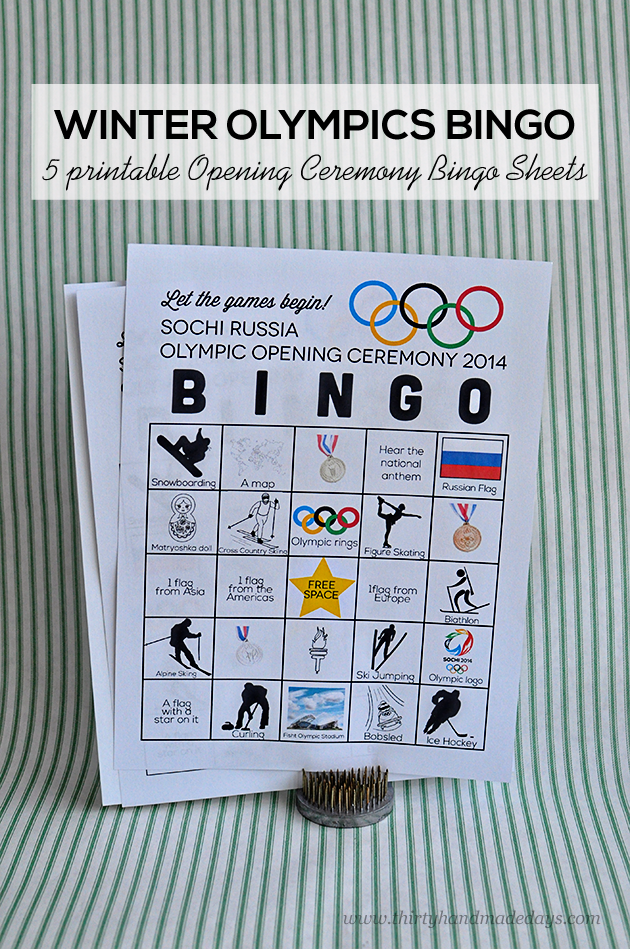 In this set there are 5 sheets.  They aren't super mixed up.  Just enough to make it so that everyone has a little variation.  You could turn the Opening Ceremony into a night to remember with prizes and all kinds of things if you're feeling up to it!   Over the next couple of weeks I'll be sharing some recipes that we've tried out and loved from Russia.  I love the idea of my kids trying out new foods and learning about different cultures.  I also have some other Olympic printables to create memories with your family.  Let the games begin!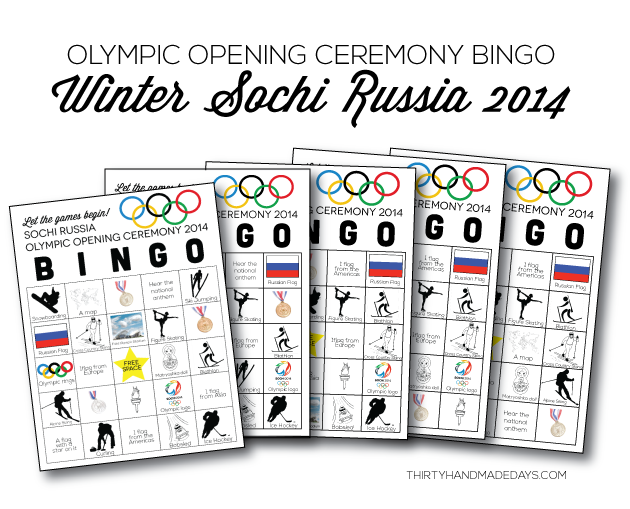 Download Opening Ceremony Winter Olympics BINGO sheets.  For personal use only.