For my random acts of kindness post recently I made some new cereal treats.  They were so easy but taste great.  It took under 10 minutes from start to finish.  This dessert is similar to the Heath Bar Scotcheroos – just a simpler version.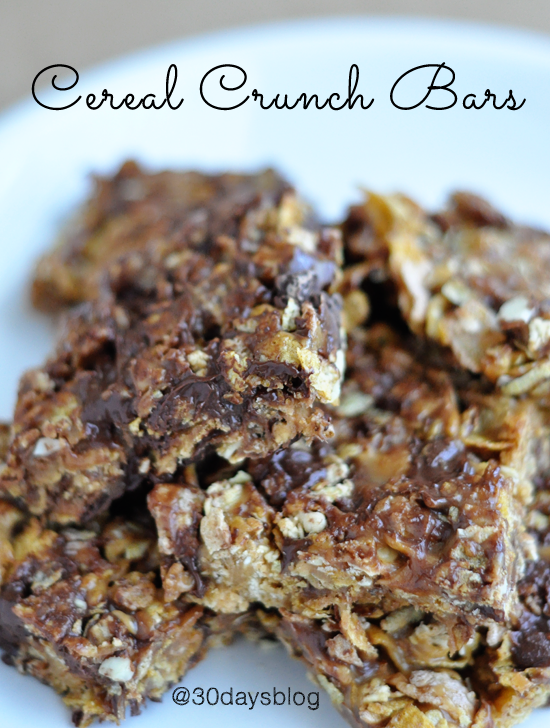 Cereal Crunch Bars
Ingredients
3 c. honey crunch cereal
1 c. sugar
1 c. light corn syrup
1 c. semi sweet chocolate chips
½ c. peanut butter
Instructions
Spray 8×8 pan with cooking spray.
Pour cereal and chocolate chips in a large bowl and set aside.
Stir sugar and corn syrup on medium heat, stirring often until sugar is dissolved and boiling.
Remove from heat and add peanut butter.
Pour over cereal and chocolate chips.
Stir until combined.
Spread in pan.
These cereal bars would make good after school snacks for the kids too.  They taste tested and gave it two thumbs up!