Why buy cereal bars when you can make this cereal bar recipe all on your own?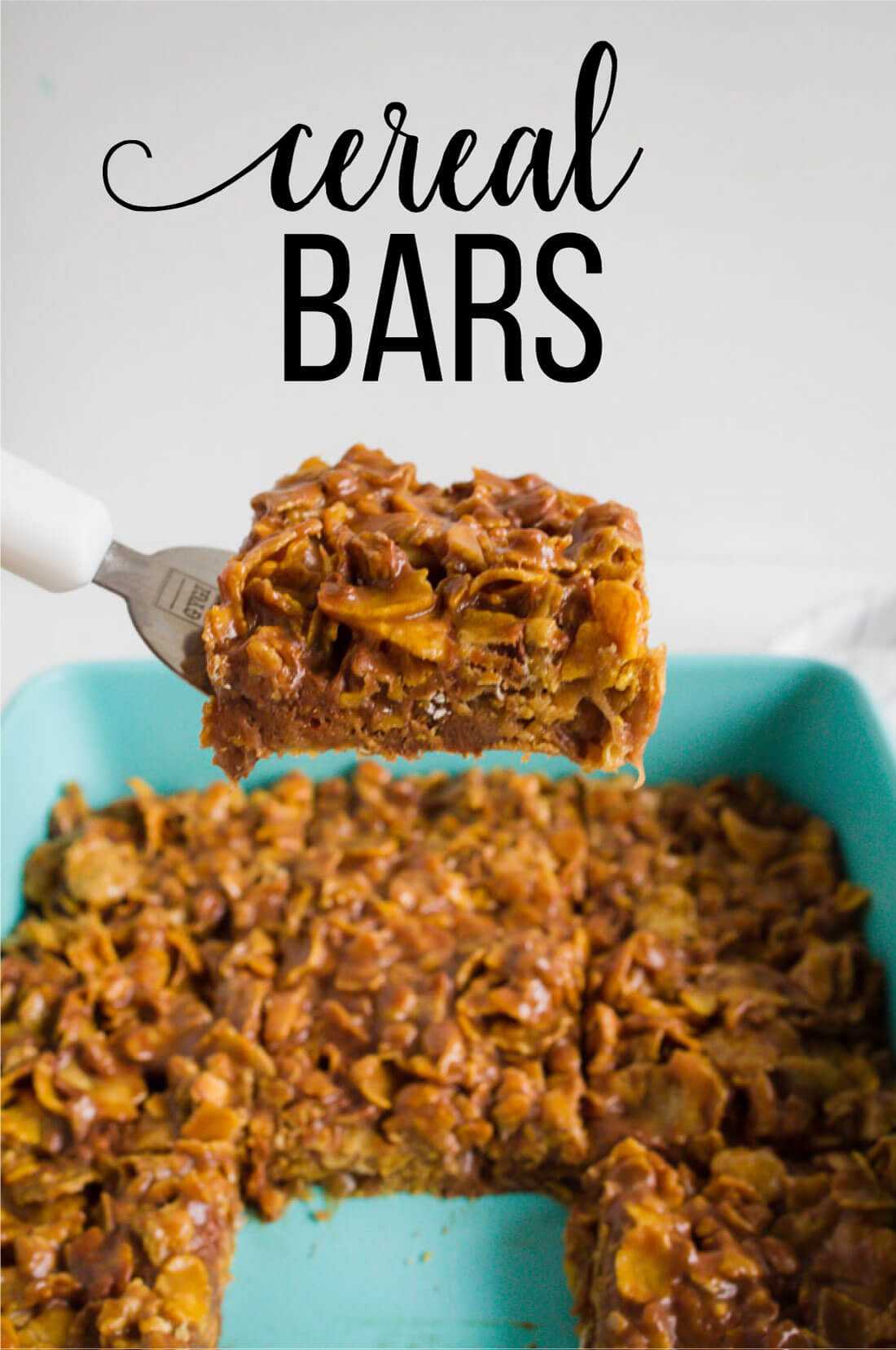 For my random acts of kindness post recently I made some new cereal treats.  They were so easy but taste great.  It took under 10 minutes from start to finish.  The kids can help you put these together too.  You can use all different kinds of cereal to whip them together.  But for this recipe, we used a honey crunch cereal.
Cereal Bar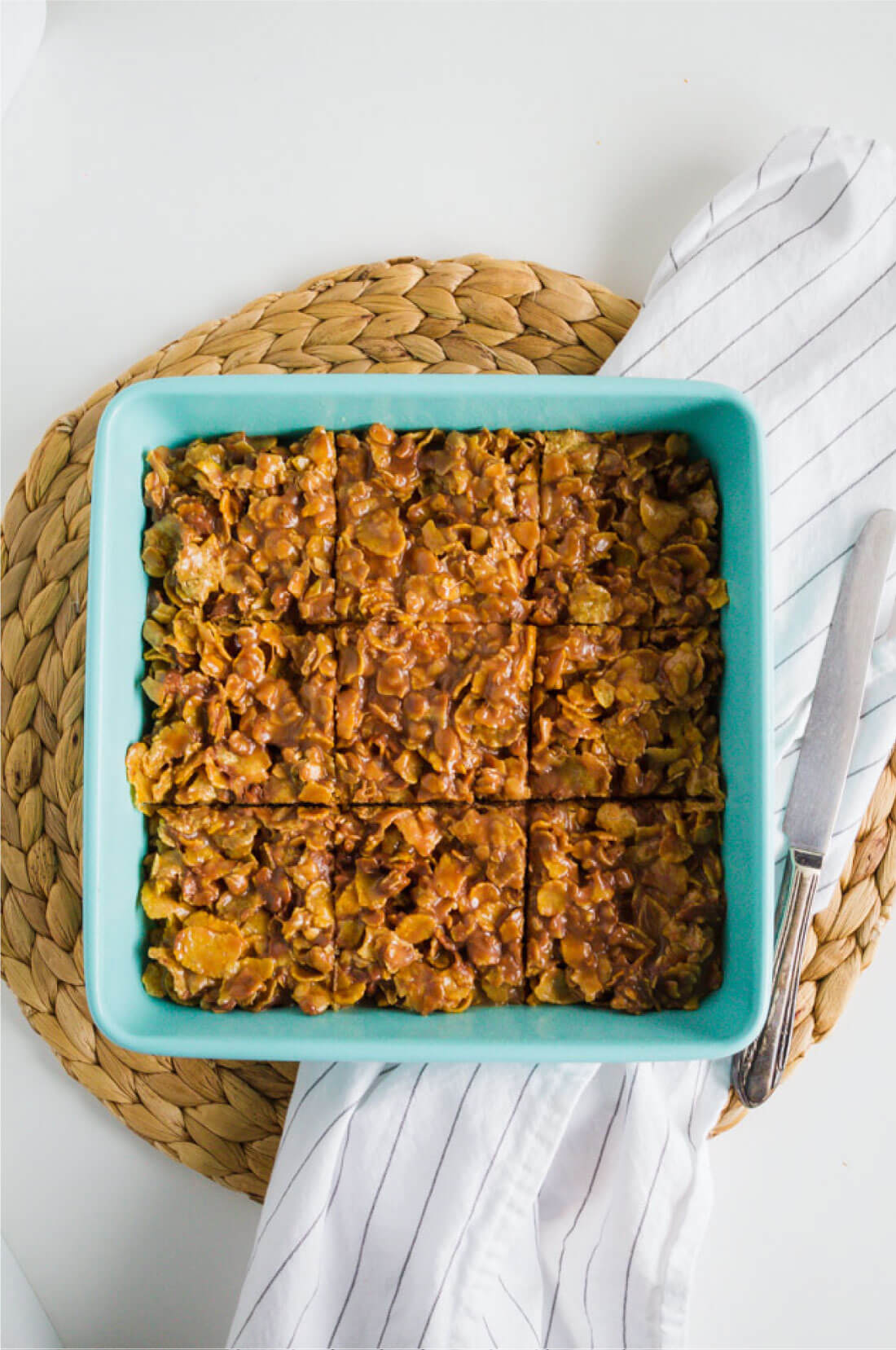 These cereal bars would make good after school snacks for the kids too.  They taste tested and gave it two thumbs up!  See? All kinds of uses for them.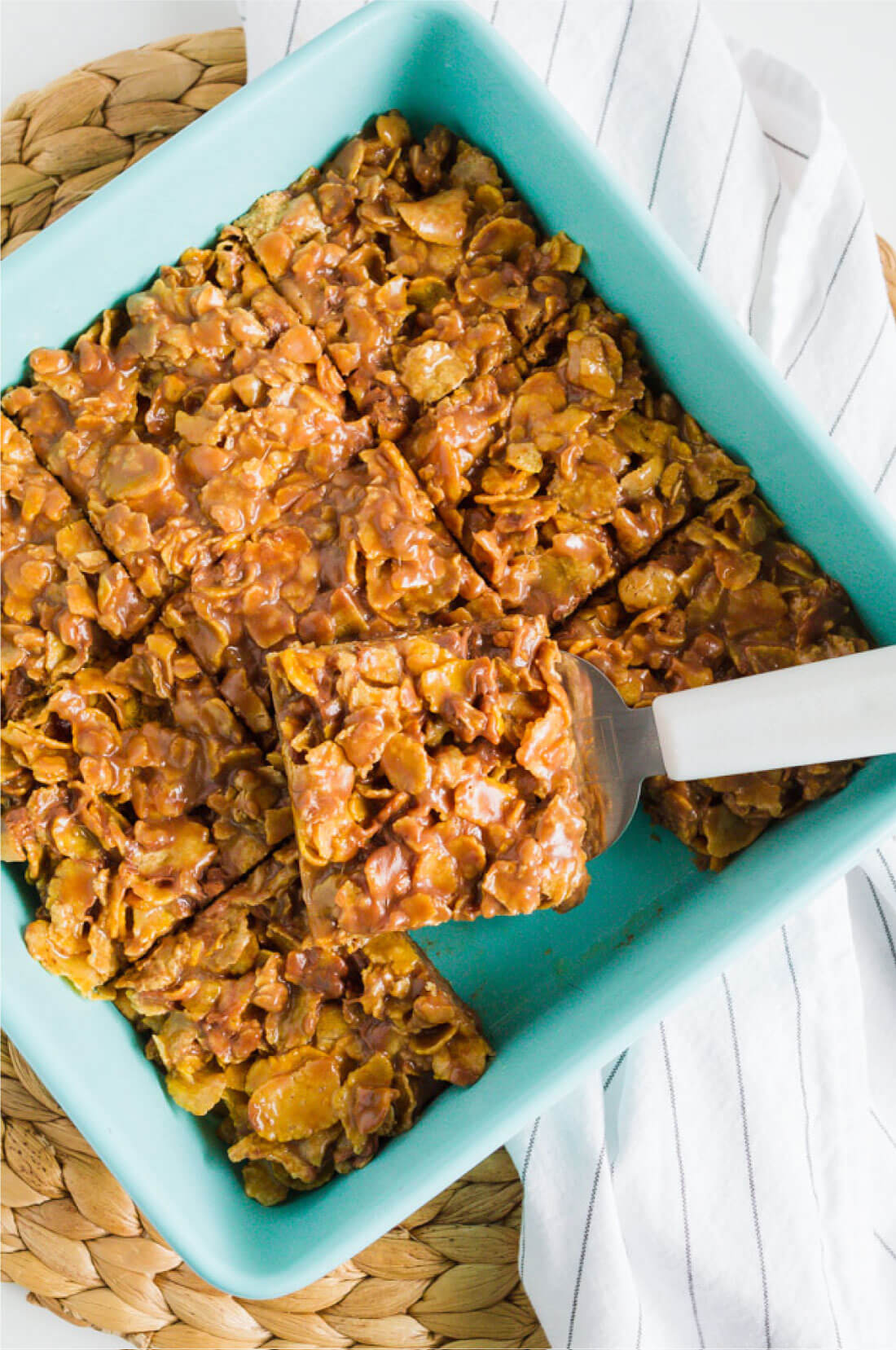 If you like this recipe, you'll like these too:
Cereal Bars
Cereal Bar Recipe
Ingredients
3 c. honey crunch cereal
1 c. sugar
1 c. light corn syrup
1 c. semi sweet chocolate chips
½ c. peanut butter
Instructions
Spray 8x8 pan with cooking spray.
Pour cereal and chocolate chips in a large bowl and set aside.
Stir sugar and corn syrup on medium heat, stirring often until sugar is dissolved and boiling.
Remove from heat and add peanut butter.
Pour over cereal and chocolate chips.
Stir until combined.
Spread in pan.
This would also come in handy for super busy mornings when you're running around and don't have time to eat cereal or make a fancy meal.  You can grab and grow.  AND they can be made ahead, wrapped up individually and used throughout the week.  Win/win/win!