The most delicious Triple Layer Banana Cream Pie Bars you'll ever eat.  These happen to be the easiest too!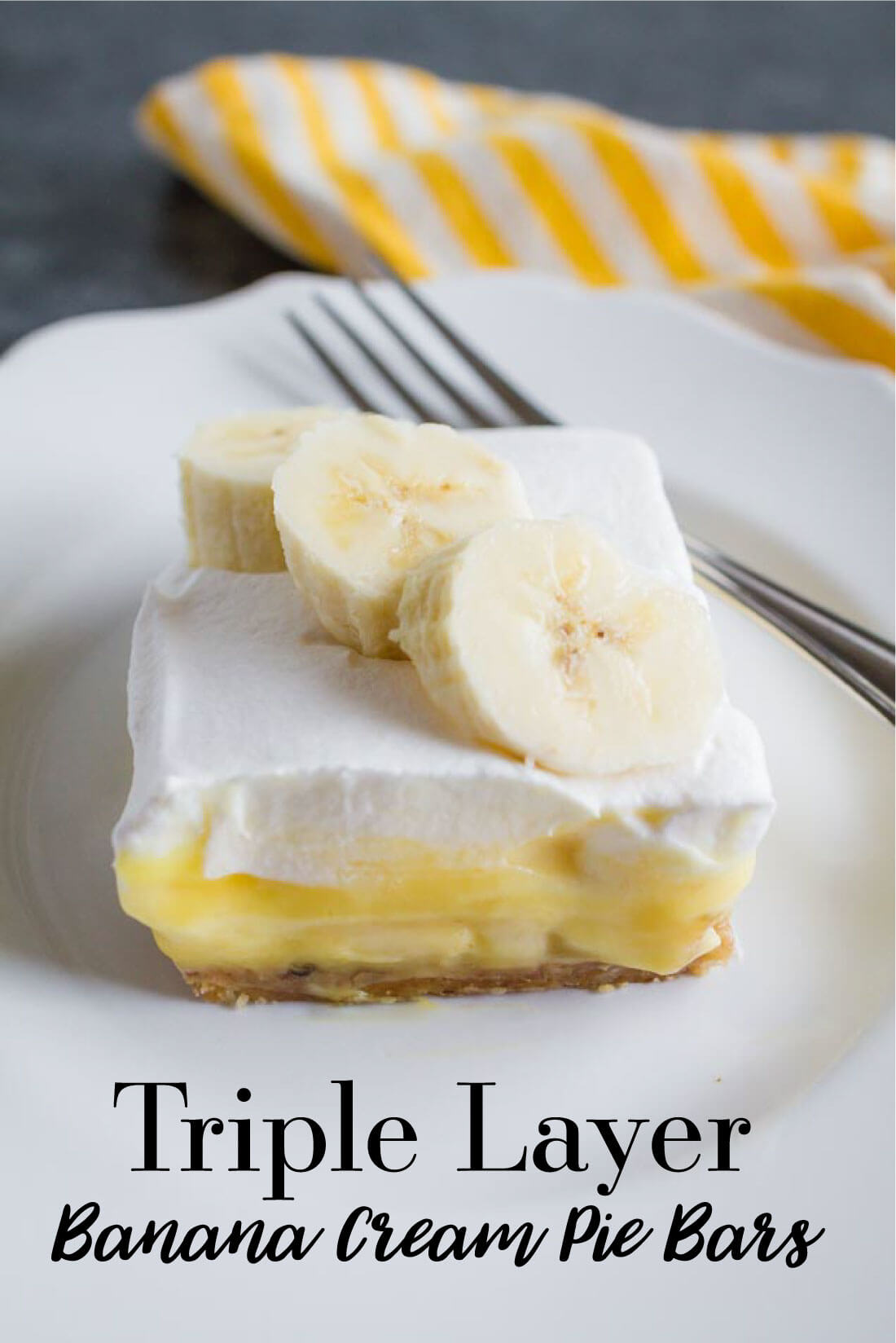 I know banana flavored things aren't for everyone.  But they sure are for me.  Banana bread.  Frosted banana squares.  I even have a post all about what to do with bananas that are too ripe.  And if you love banana flavored stuff, I can pretty much guarantee you will love these bars.  Because they are the easiest, tastiest treats.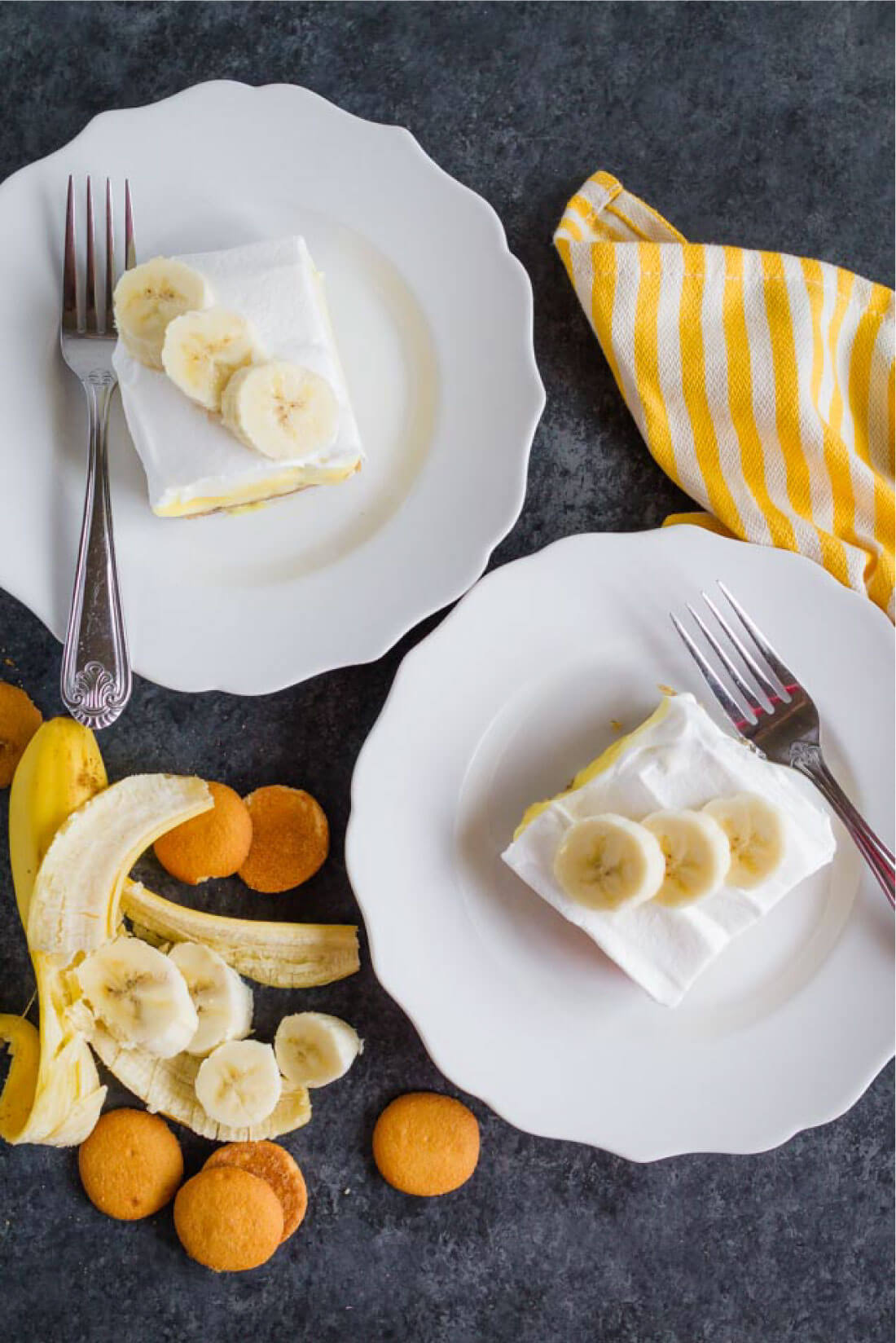 You can never go wrong with nuts, vanilla wafers and banana though.  Am I right?  Here's how you whip this one up:

Triple Layer Banana Cream Pie Bars
Ingredients
1½ c. crushed Nila wafers
½ c. chopped pecans
⅓ c. butter, melted
3 bananas, sliced
3 c. cold milk
2 pkg. (4 oz) vanilla instant pudding/pie filling
2½ c. thawed cool whip
Instructions
Preaheat oven to 325.
Mix wafer crumbs, nuts, butter in a 9x13 dish. Press firmly onto dish. Bake 8 mins. Cool 10 mins.
Top crust with sliced bananas. Pour milk into large bowl. Add dry pudding mixes. Beat with wire whisk, for 2 mins or until well blended.
Spoon 2 cups of the pudding over banana layer.
Gently stir 1 c of whipped topping into the remaining pudding.
Spoon over pie. Top with remaining 1½ c. whipped topping.
Refrigerate for 2 hours. Store leftovers in fridge.
The only bummer is that you won't be able to eat just one piece.  You'll want to eat it all.  I won't tell anyone if you eat the whole thing..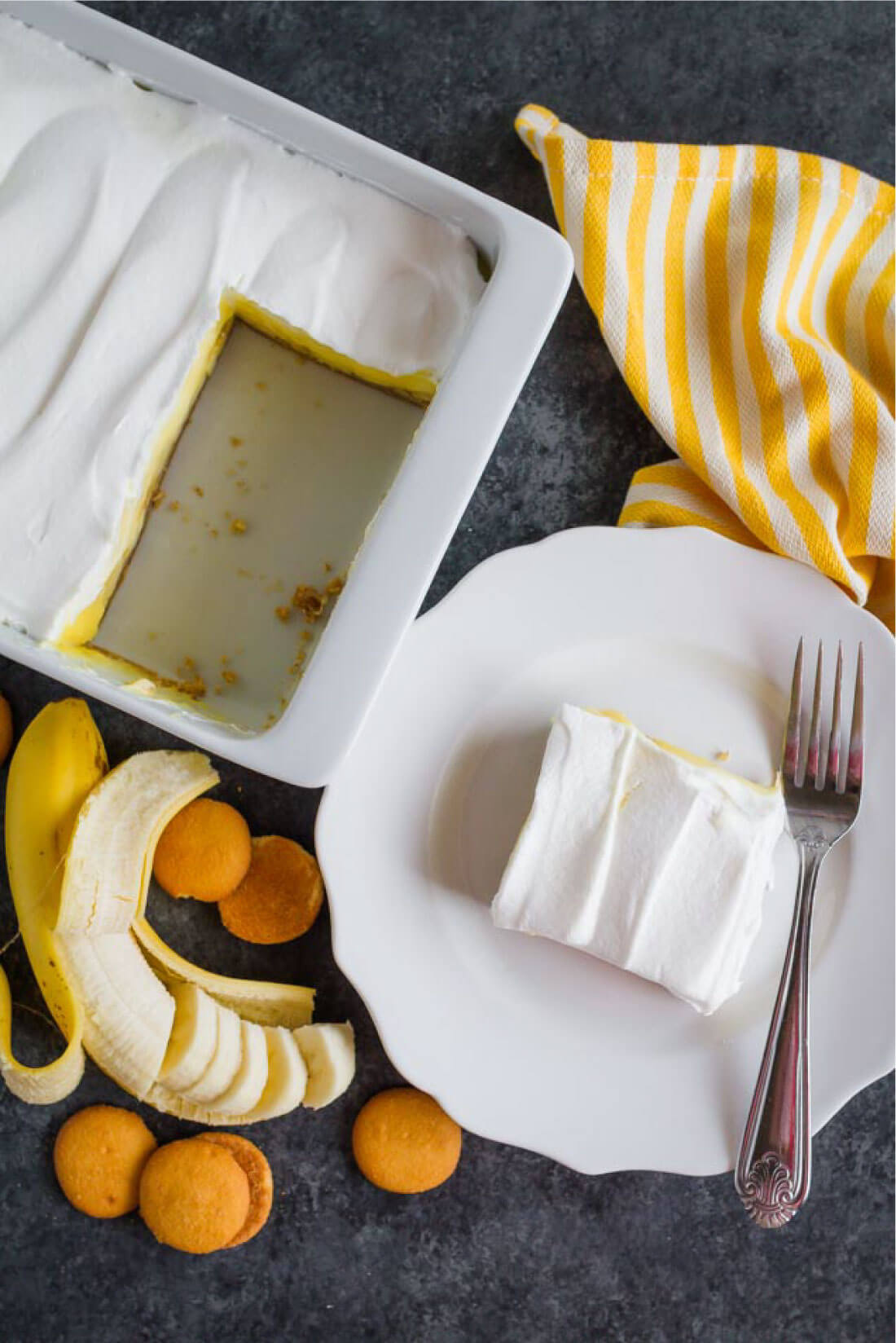 Food photography and styling courtesy of My Name is Snickerdoodle.
What's your favorite way to eat bananas?