A huge dose of cream cheese frosting spread all over banana bars will make you want to make these over and over!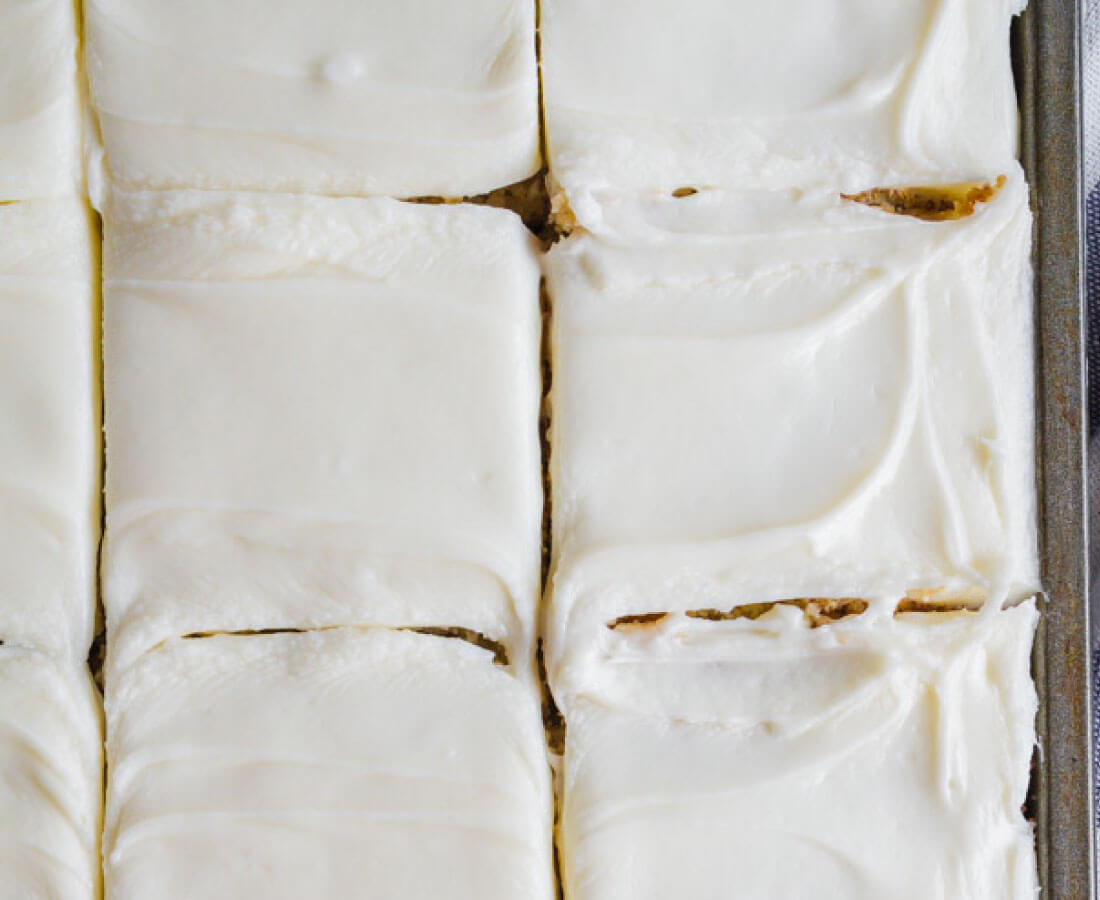 Some of my favorite recipes come from old church cookbooks.  I have quite the collection and use them almost daily.  I recently posted on Instagram how I had *way too many* bananas that were overripe.  People shared so many great ideas for what to do with them but I found a new recipe in one of those cookbooks that was a huge hit.  These banana bars are amazing!
Banana Bars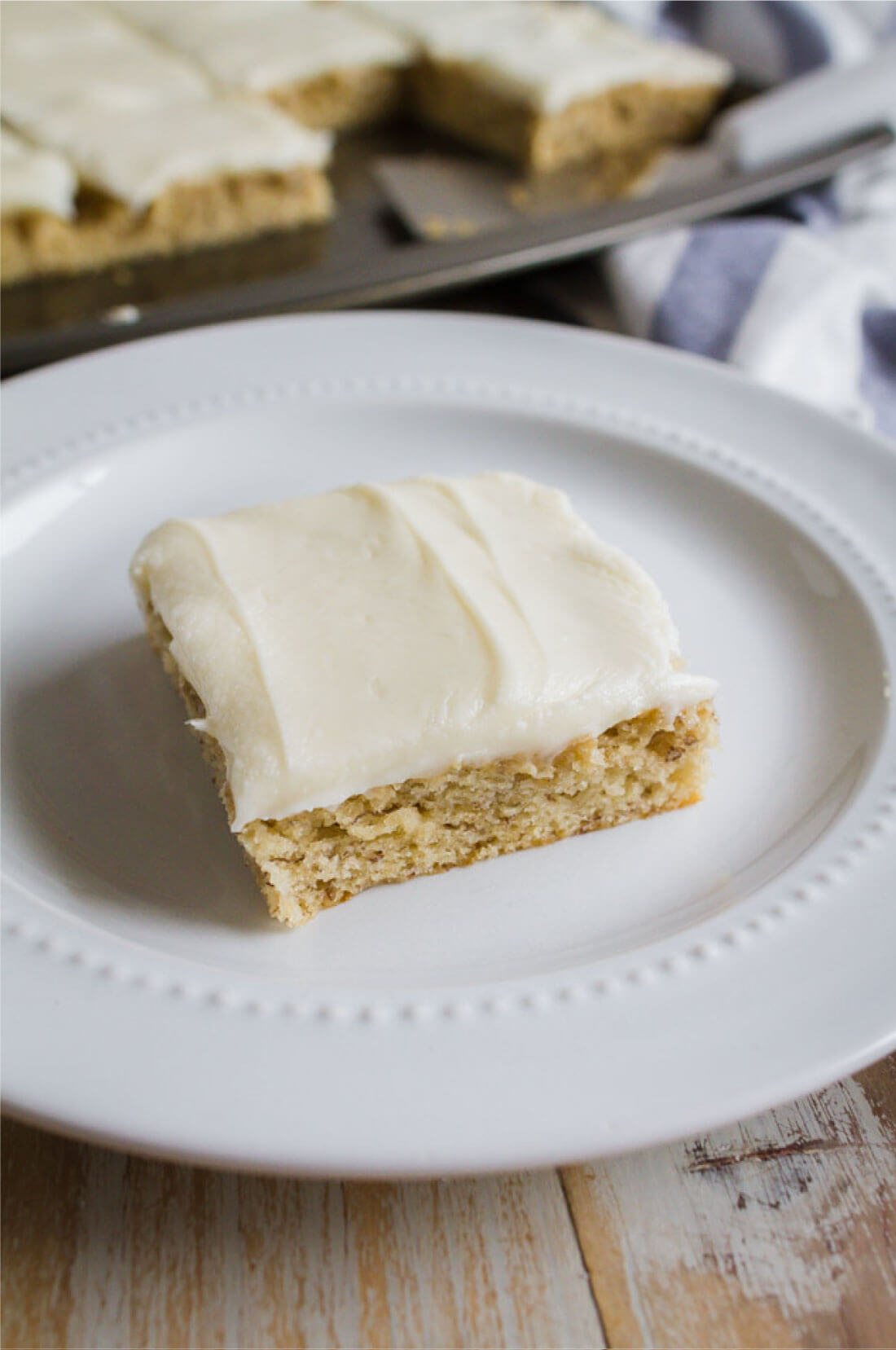 While I know not everyone are big fans of bananas, most people I know love cream cheese frosting.  Am I right?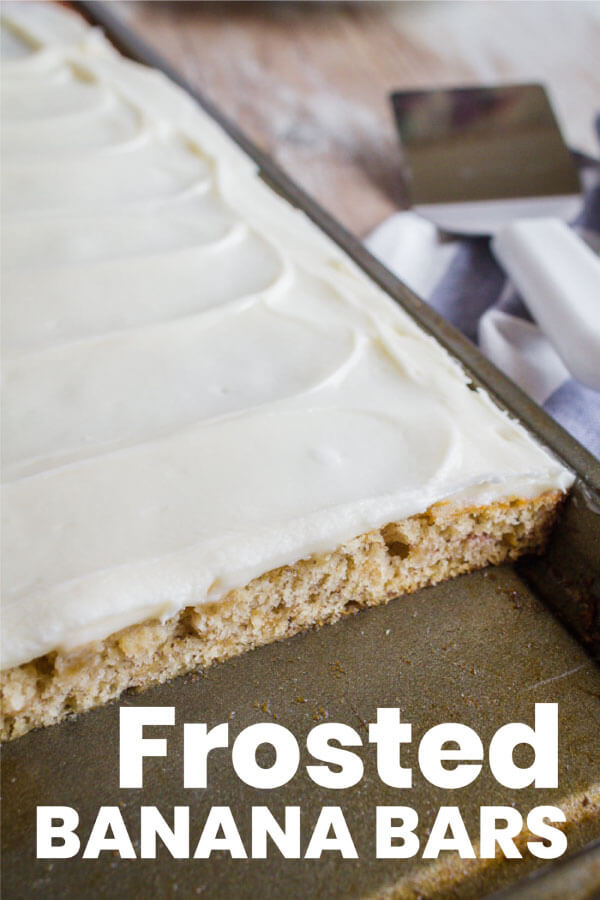 This recipe is the perfect combination of a dense cake with a sweet topping.  Mmmmmmm.. My whole family gave it two thumbs up and I know I'll be using any overripe bananas in the future on this one.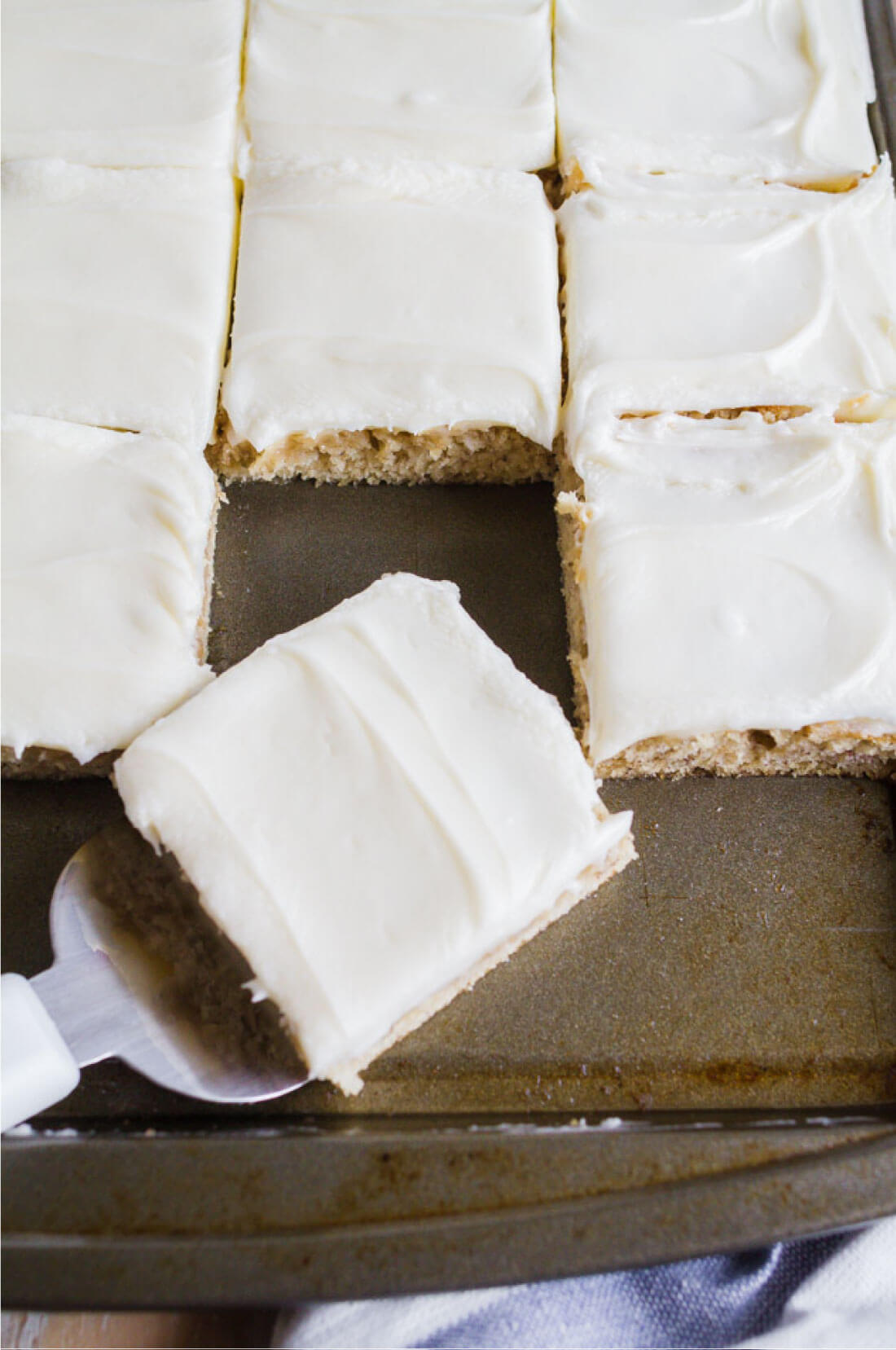 If you do love bananas like we do, you might like some of these recipes:
Banana Bar Recipe
Frosted Banana Squares
Ingredients
½ cup butter, softened
2 cups sugar
3 eggs
3 mashed bananas
1 teaspoon vanilla extract
2 cups all-purpose flour
1 teaspoon baking soda
pinch of salt
4 oz. cream cheese, softened
¼ cup butter, softened
2 c. powdered sugar sugar
1 tsp. vanilla extract
Instructions
In a large bowl, cream butter and sugar.
Beat in the eggs, bananas and vanilla.
Add flour, baking soda and salt and stir until blended.
Pour into a greased jelly roll pan.
Bake at 350° for 20-25 minutes or until a toothpick inserted near the center comes out clean.
For the frosting
In a small bowl, beat cream cheese and butter. Add powdered sugar and vanilla.
Beat until smooth. Spread over cooled banana bread base. Note: Frosting can be doubled for a thicker topping.
Place in fridge to chill. Tastes best served cold.
What do you like to use your overripe bananas for?  Bread?  Smoothies?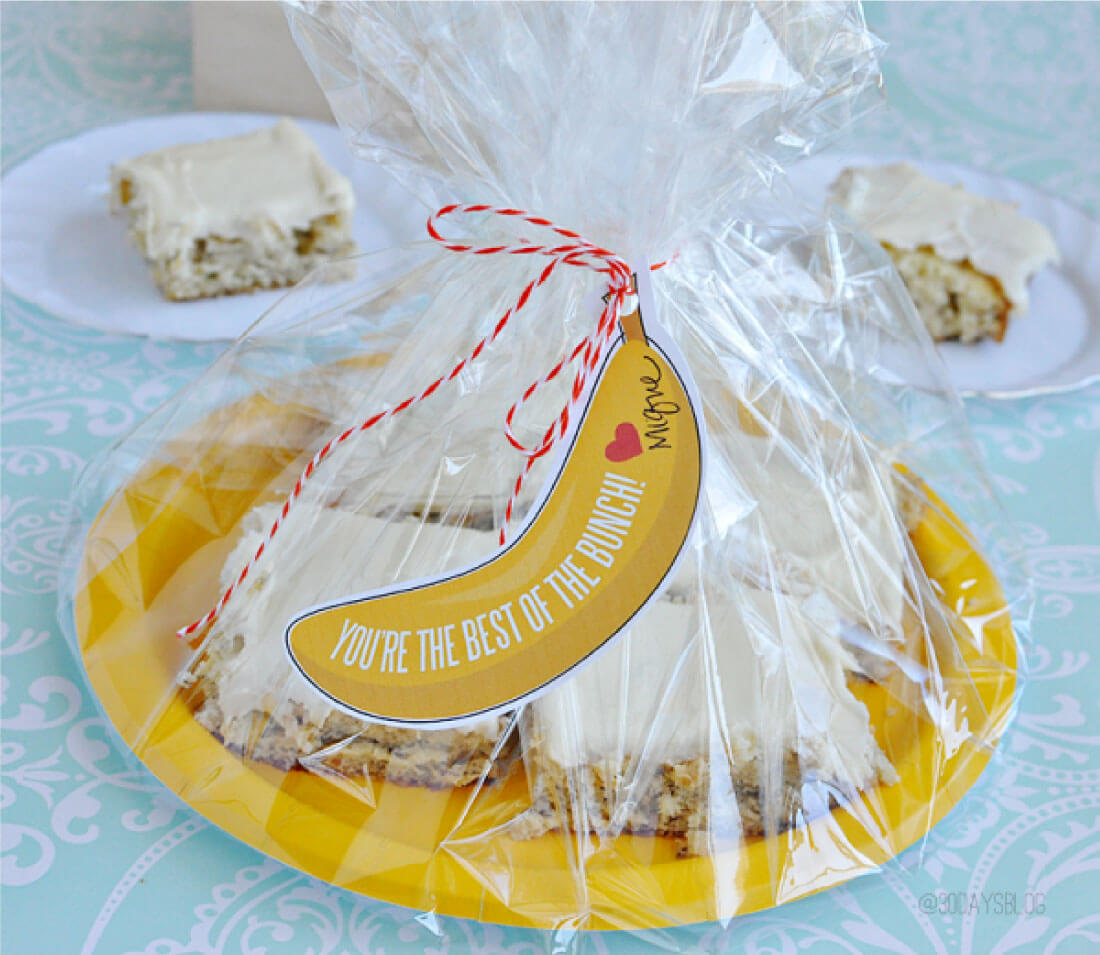 Grab some banana printables to go along with these treats. Drop a plate by to a friend's house or someone who could use a pick me up.