It seems like every morning we are in a huge rush to make breakfast.  My kids eat cereal, toast, waffles, and all the easy stuff.  But with a recipe that you only need 3 ingredients, like these Sausage Breakfast Bombs… there's no reason not to make them!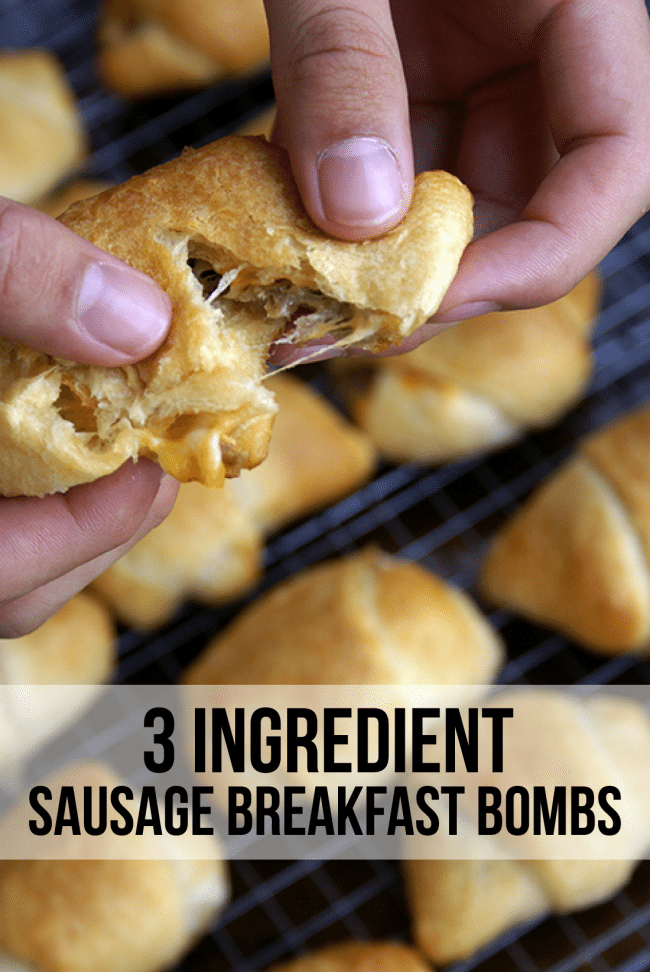 I've shared lots of breakfast ideas in the past, but I gravitate towards easy.  If it's a holiday, or the weekend we might get fancier, but that doesn't happen very often.  I have friends who make huge breakfasts with pancakes, eggs and all the works.  They are amazing! Here's my simple recipe to try out–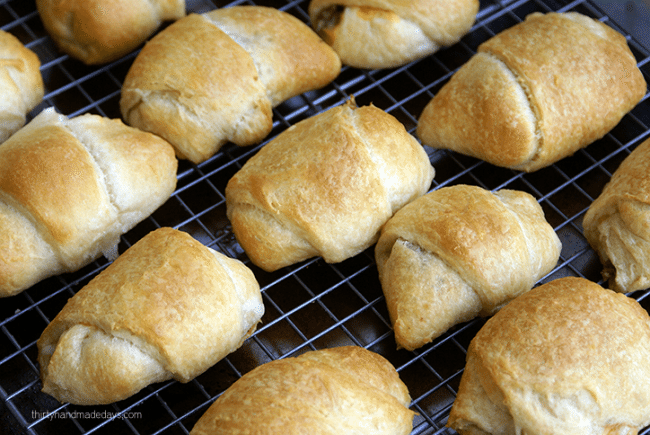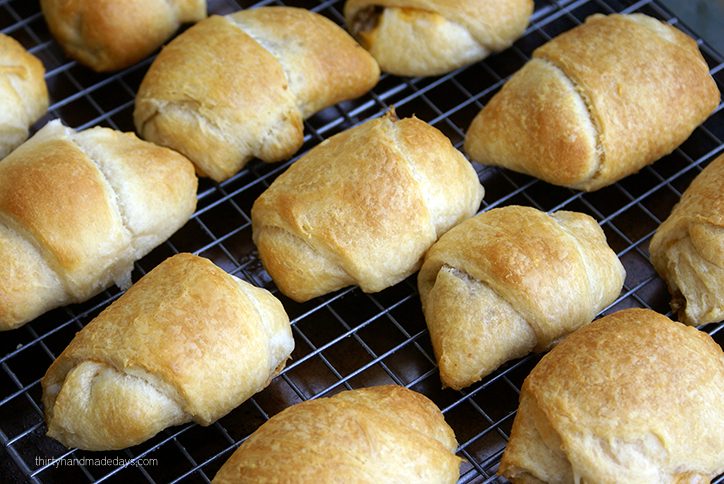 It will take you only a few minutes and it's worth the effort.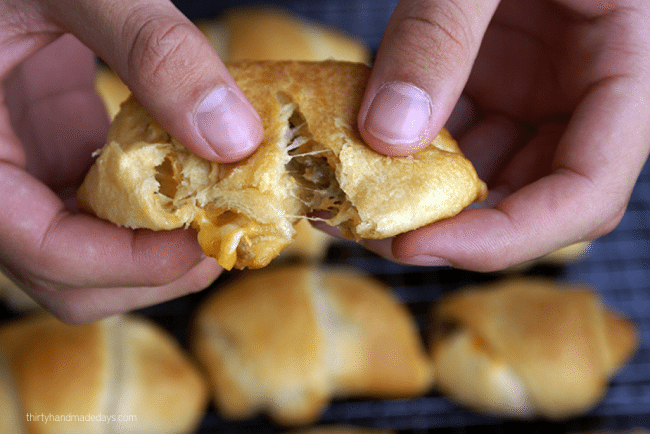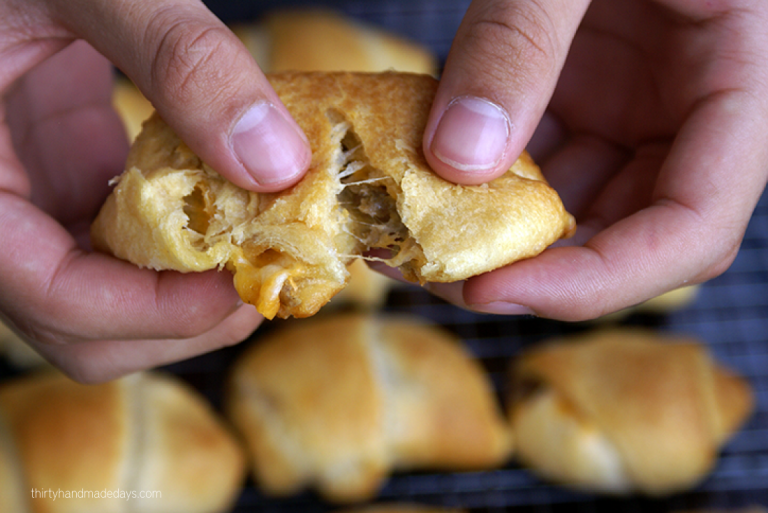 Sausage, croissants and cheese?  Mmmmmmm… Go ahead and give it a try.

Sausage Breakfast Bombs
Ingredients
1 Packaged tube of Breakfast sausage
3 Packs of Croissant roll dough
1 Cup of 4 Cheese Cheddar Blend (you can substitute for others)
Instructions
Preheat oven to 350
Brown sausage until completely cooked.
Unroll croissant rolls. Add about 1 teaspoon of cooked sausage to the fatter end of the roll.
Add a pinch of cheese mix on top.
Wrap the the ends of the roll by tucking in the sides and then the back portion. Then continue to roll up completely. Place on a greased cookie sheet (you may use parchment paper instead).
Cook for approximately 12-15 minutes, or until a golden brown color. Allow to cool and serve!