This breakfast bowl recipe is full of healty, hearty food, are delicious, and are so easy to make ahead of time! Just grab, reheat, and go!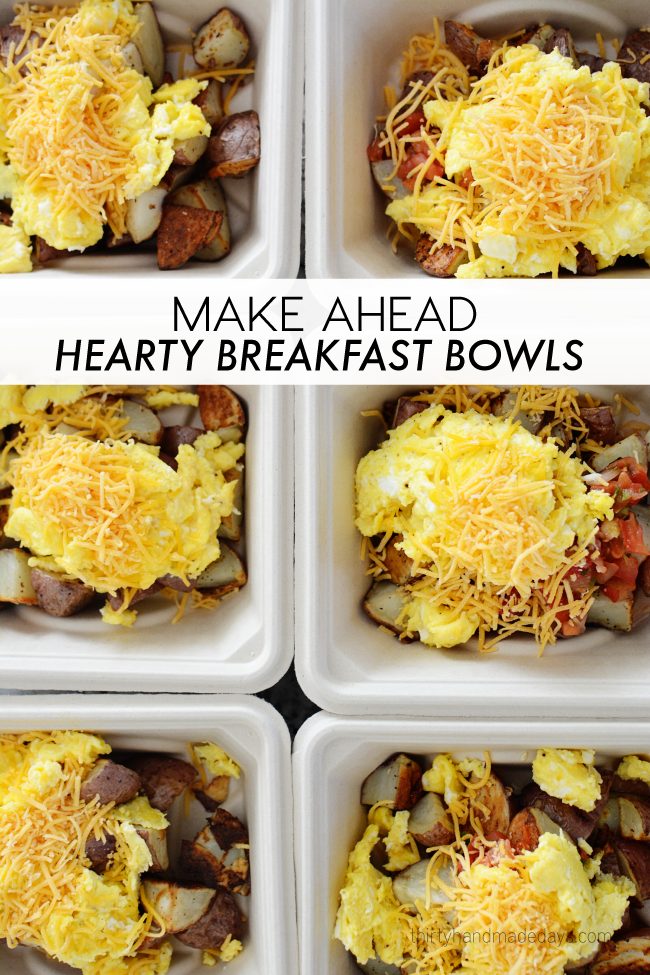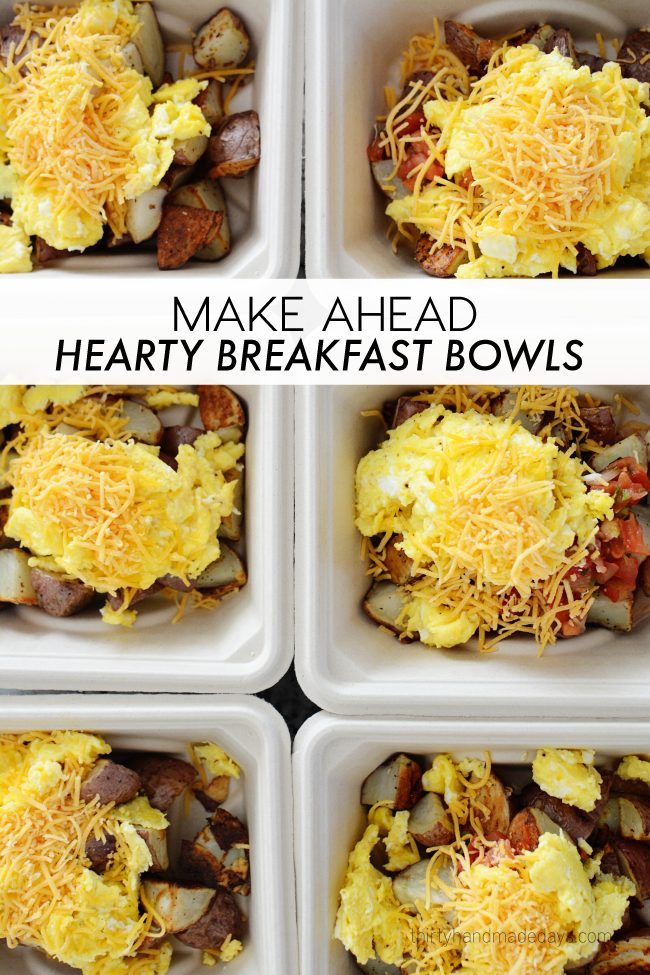 What do you do when you have to be gone all weekend but want to make sure your family is well fed? You do make ahead meals, that's what. We had several places to be for the long weekend and I made hearty Breakfast Bowls along with packing lunch boxes full of healthy snacks. They not only tasted great, but were healthier than eating out, and less expensive. Winning all around!
Breakfast Bowls
Want to put these delicious breakfast bowls together for you and your family? It's super simple. I'll show you how!
Other Breakfast Recipes
Check out more easy breakfast recipes for when you are on the go:
How to make a breakfast bowl
You don't need very many ingredients to make these breakfast bowls, stuff you probably already have on hand!
eggs
red potatoes
cheddar cheese
salsa, optional
Preheat the oven to 400 degrees. Wash and chop 3 lbs. of red potatoes into about 1 inch cubes. Place in a bowl and add 1 TBSP of olive oil, toss until covered.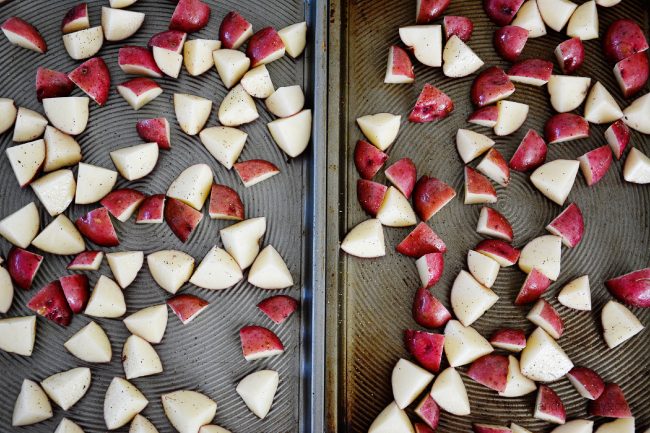 Cook for 45 minutes or until golden brown, stirring the potatoes at about the half mark. I set a timer for 20 minutes, stir and then reset it.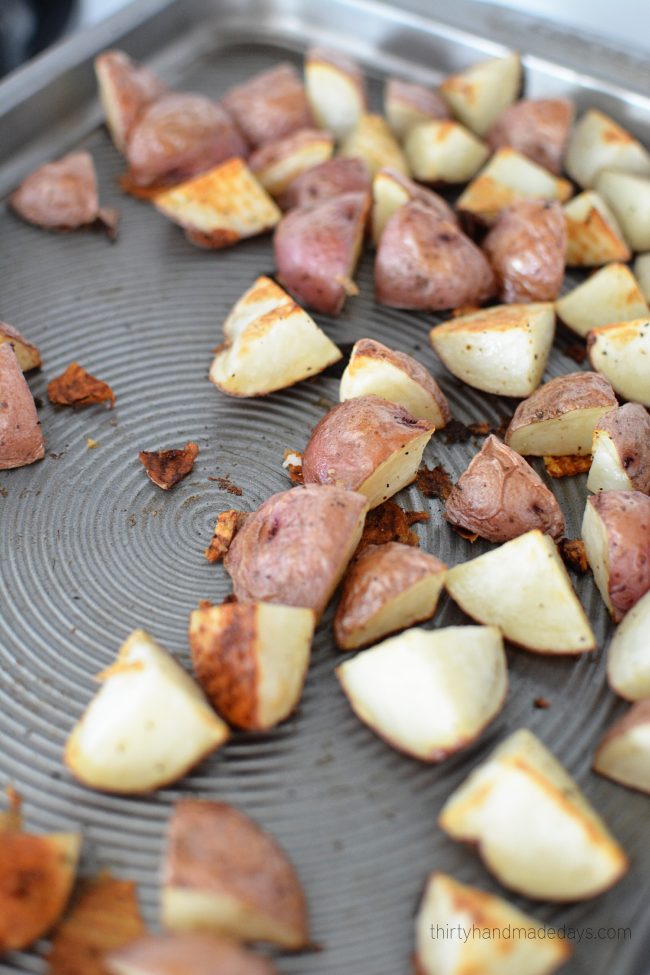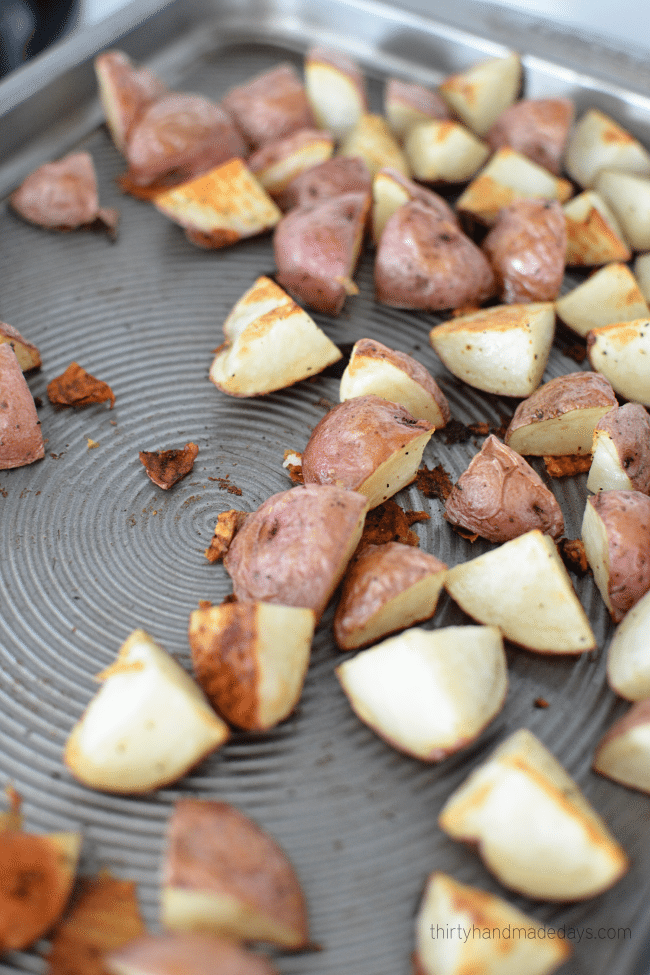 Mmmmmmmmm… these are my favorite things ever. I had someone at a fitness camp tell me that potatoes get a bad rap and it made my life! Best news ever. Ok so you have the first part done. You'll add the potatoes to a container.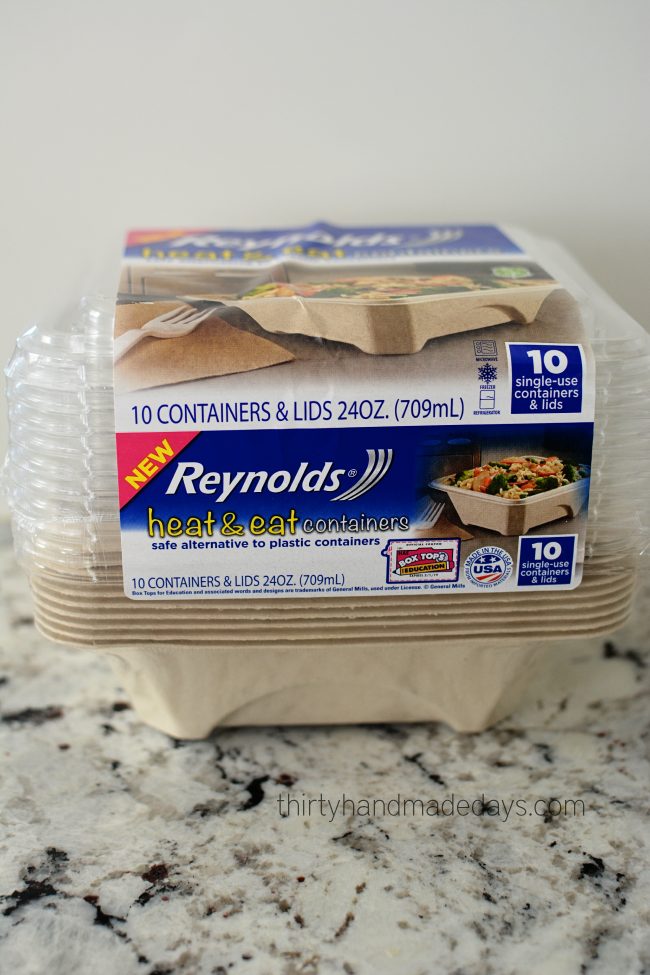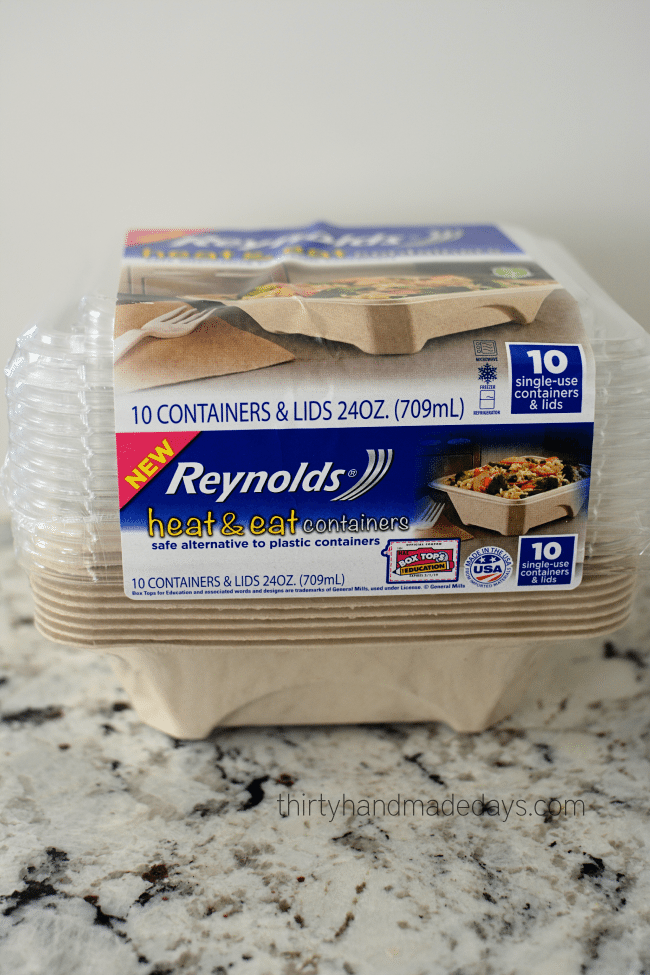 I used these Reynolds™ heat & eat containers. They were perfect for our weekend events because they are a one-time use – you put everything in, can heat it up later (for work or whatever) and then recycle when you are done. So then we aren't stuck lugging everything back with us. They are also lightweight, stain and odor resistant plus inexpensive. Dreamy right?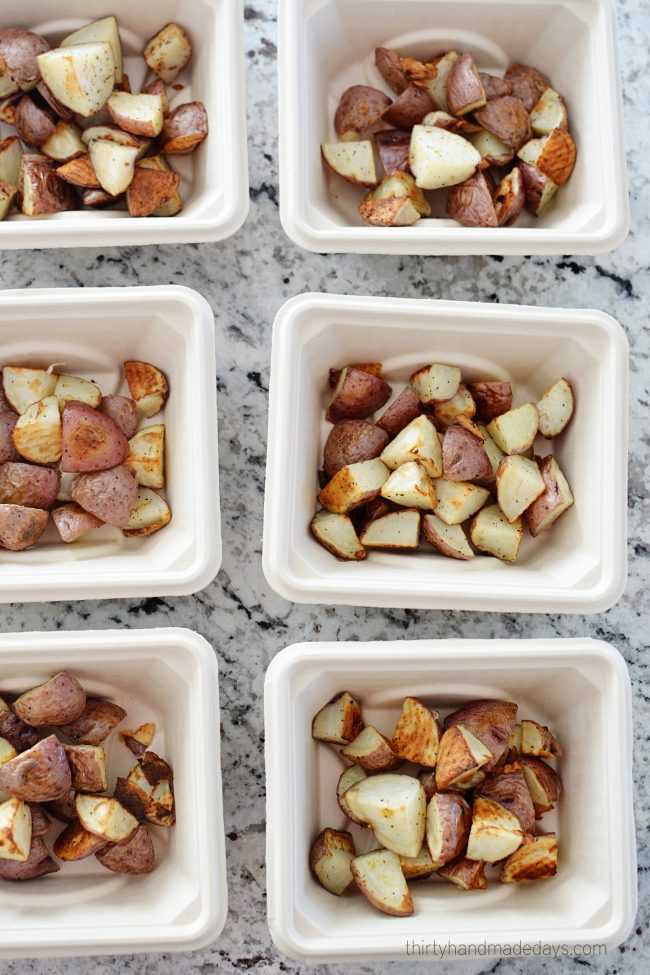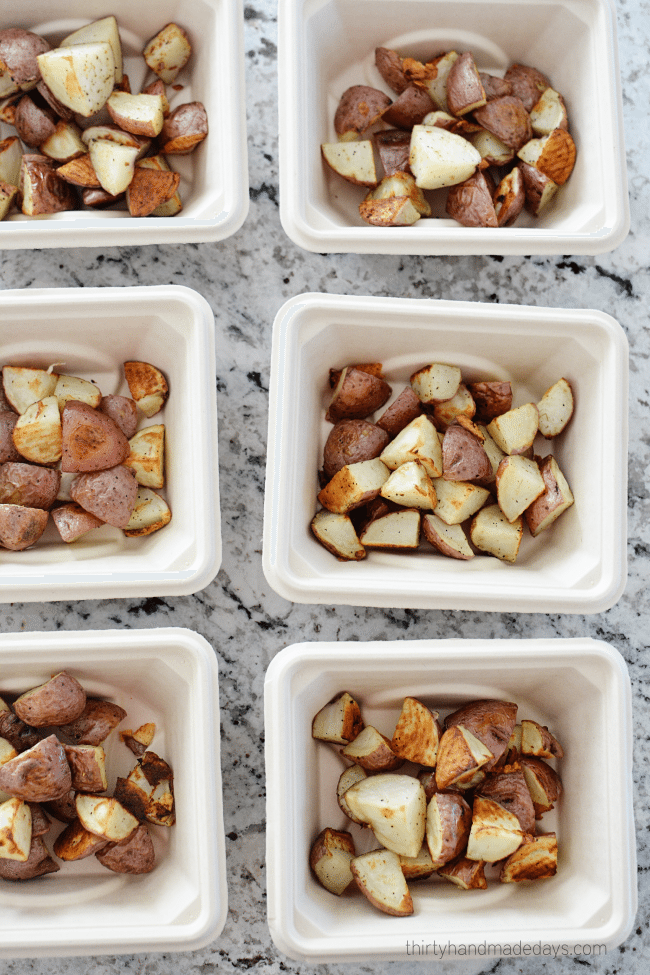 I made two versions of these breakfast bowls – half with salsa for a little extra flavor and half without. Customize them for your family members. I prefer without but I knew my husband would want the salsa.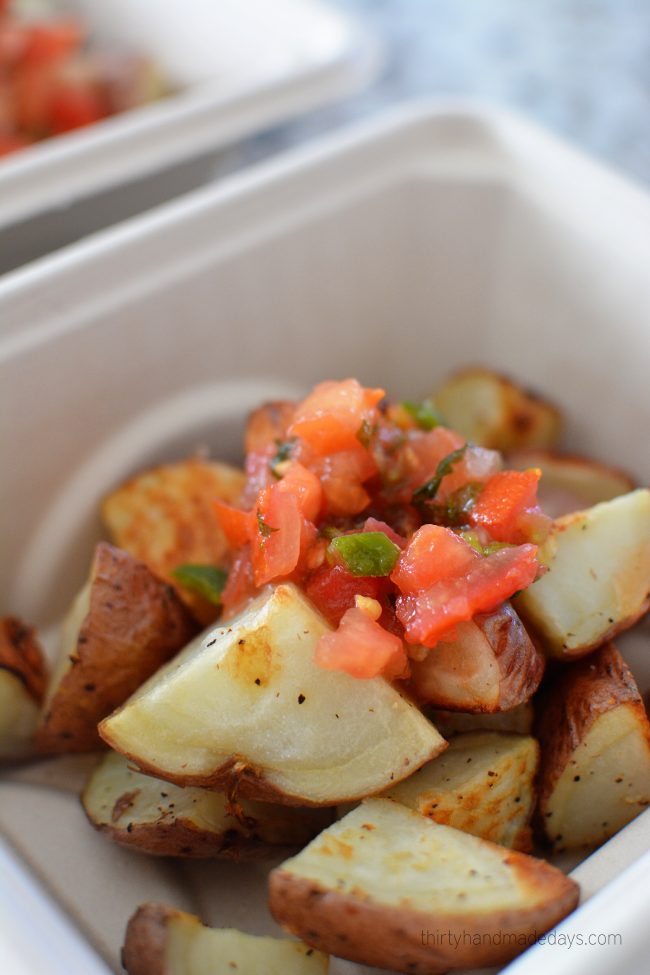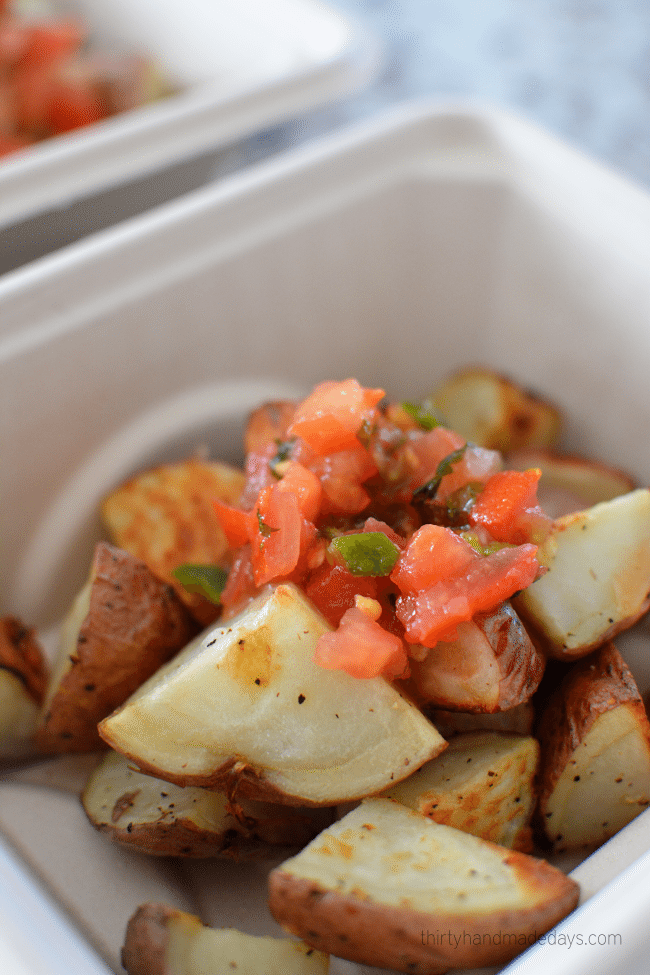 Next you'll scramble your eggs. Pretty straight forward. 9 eggs plus some water to fluff them up. Mix in a bowl and then add to a hot pan. I sprayed my pan with olive oil spray first so they wouldn't stick. The biggest thing in this step is to not overcook them. Since you will be reheating the eggs at some point, you want to make sure that they are just slightly underdone. They should be moist when you take them off the stove. Sprinkle with pepper to taste.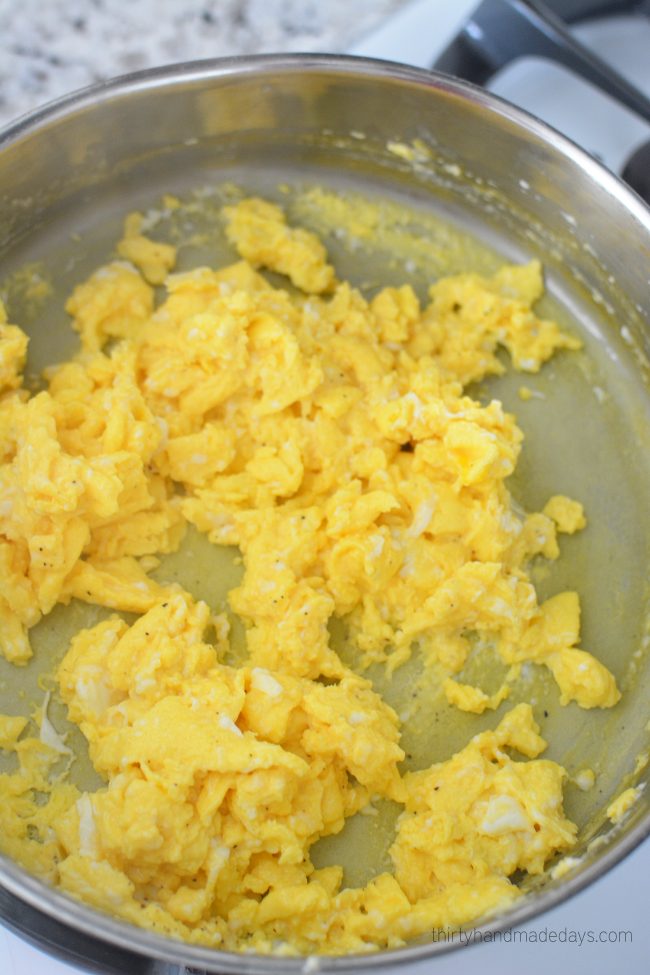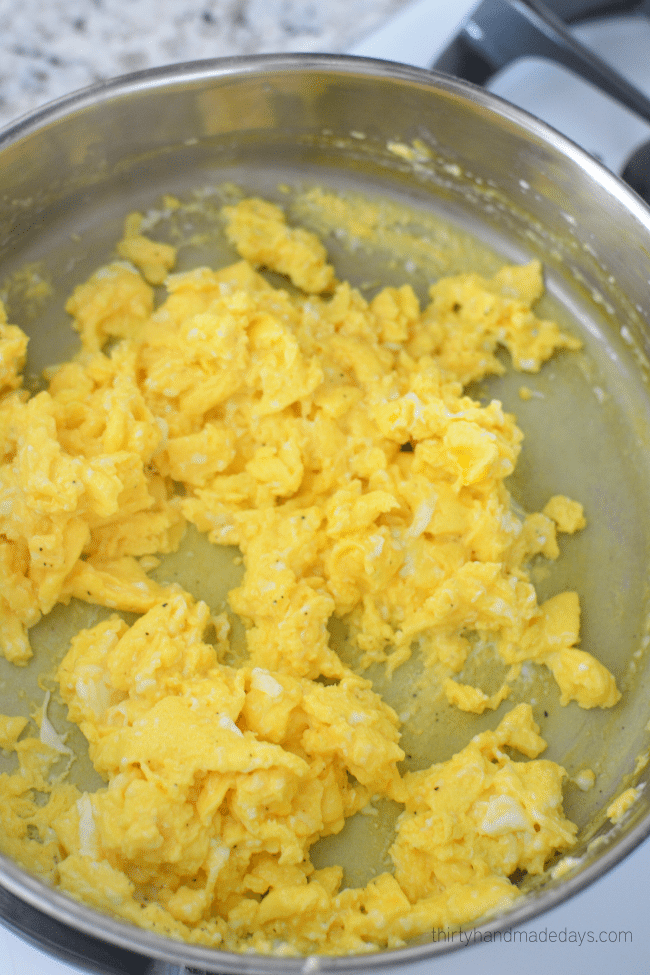 Add your eggs to the potatoes.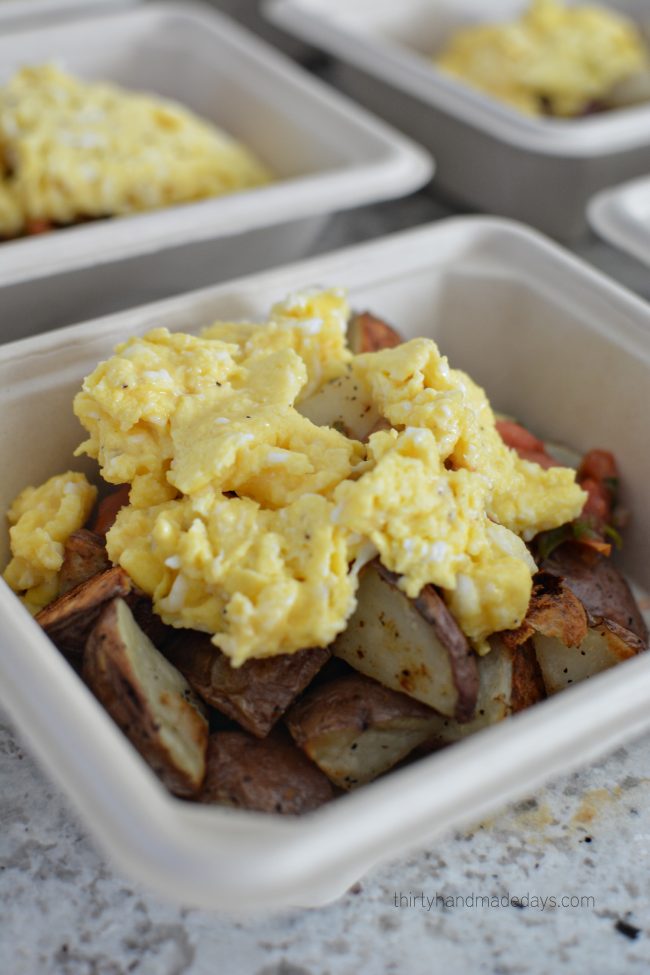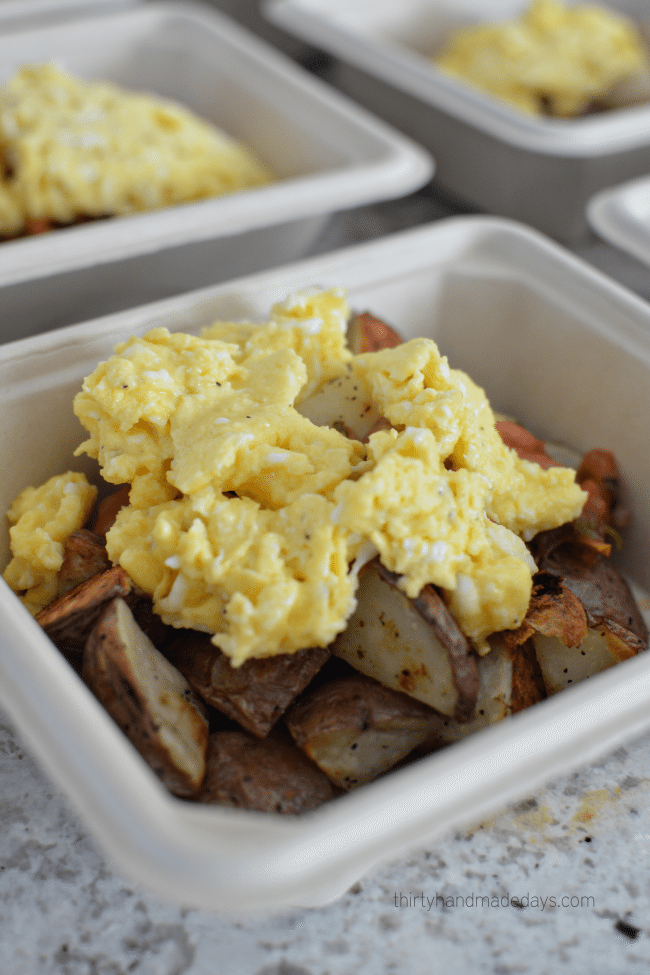 Sprinkle with 1 1/2 c. of cheese over the 6 bowls. Just a little taste of cheese. :)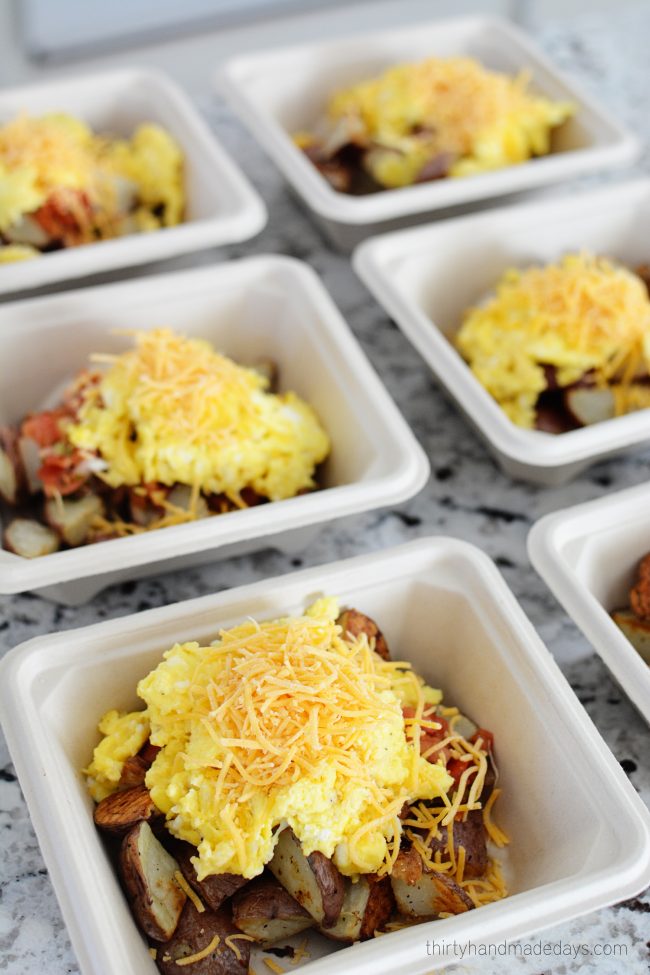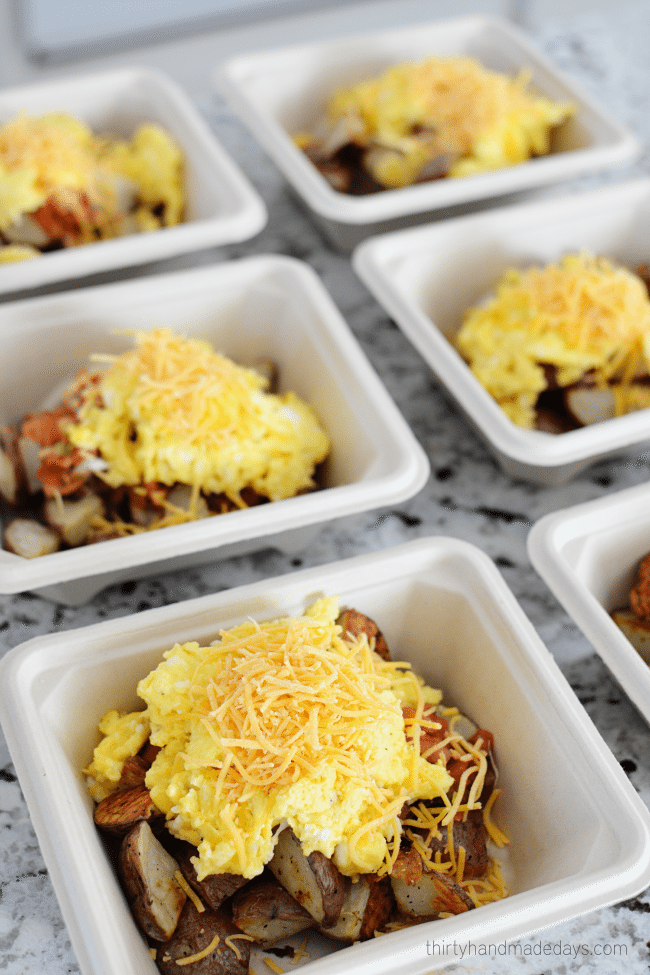 And ta-da! You have breakfast bowls for the week. It takes just a little bit of prep work and then you are set. It was the perfect thing to take on the road and make sure that my baseball player ate well. He was ready to go for his game and I was happy that I made everything ahead.
Breakfast Bowl Recipe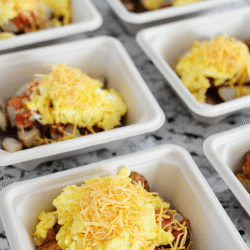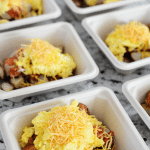 Print Recipe
Hearty Make Ahead Breakfast Bowls
These Hearty Make Ahead Breakfast Bowls not only taste great, but are healthier than eating out and less expensive. Winning all around!
Ingredients
3

lbs

red potatoes

cubed

1

tbsp

olive oil

pepper to taste

9

eggs

large

Olive oil spray

1½

c

salsa

1½

c

cheddar cheese

shredded
Instructions
Preheat the oven to 400 degrees.

Cut red potatoes into 1 inch cubes.

Put in a bowl, add 1 tbsp olive oil and mix to cover well.

Bake for 45 mins or until golden brown, stirring once.

Make scrambled eggs - whisk 9 eggs and add to pan with olive oil spray.

Sprinkle with pepper to taste.

Add potatoes, eggs, salsa if desired and cheese over 6 bowls.

Store in fridge for up to a week.

Reheat at 30-45 seconds in the microwave.
Nutrition
Calories:
406
kcal
|
Carbohydrates:
41
g
|
Protein:
20
g
|
Fat:
18
g
|
Saturated Fat:
8
g
|
Cholesterol:
275
mg
|
Sodium:
768
mg
|
Potassium:
1335
mg
|
Fiber:
5
g
|
Sugar:
5
g
|
Vitamin A:
965
IU
|
Vitamin C:
20.7
mg
|
Calcium:
283
mg
|
Iron:
3.3
mg