Take 30 days to tidy up your home, your spaces and your life with this simple Declutter Challenge!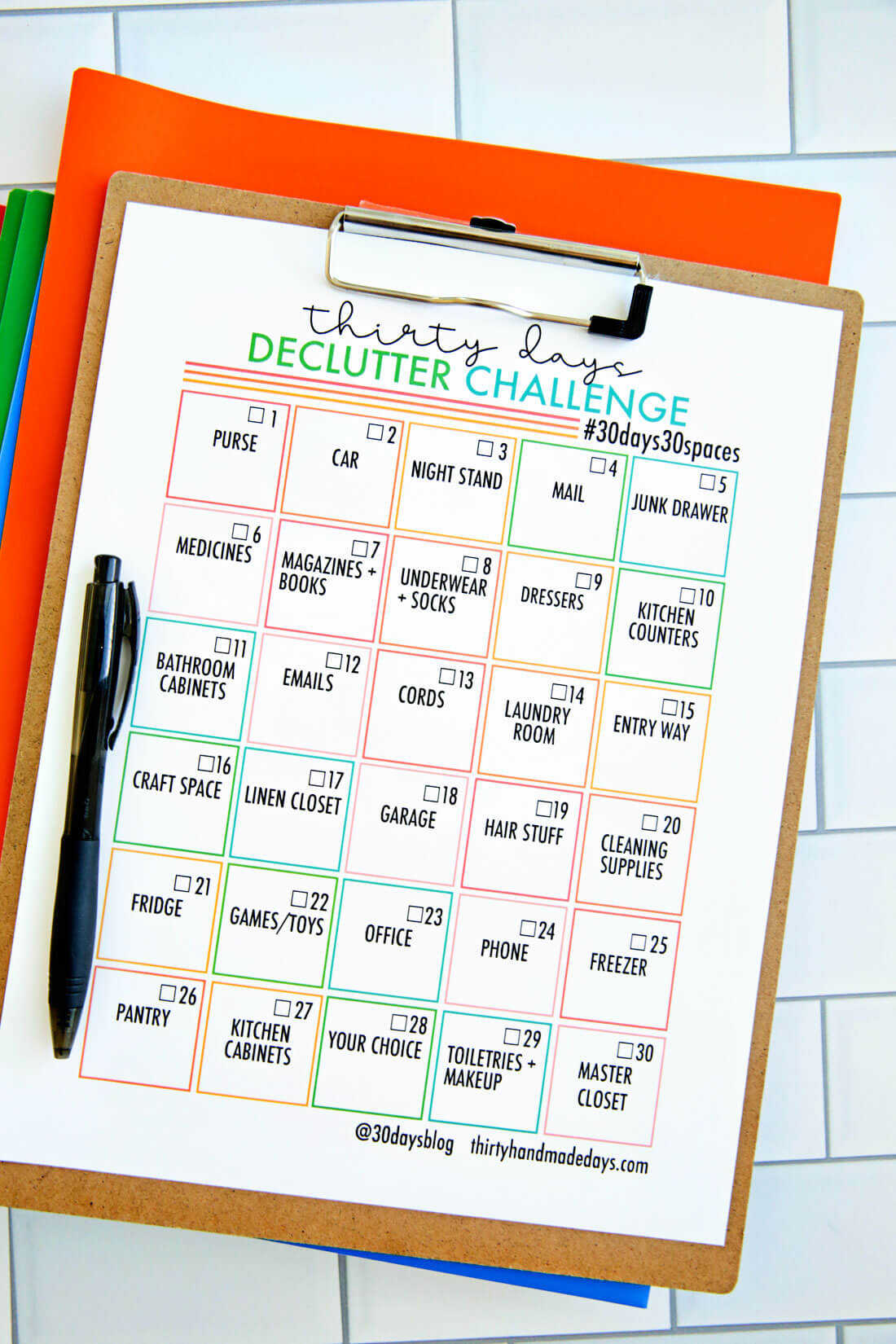 Over the last year, I've made more of an intentional effort to get organized. It does NOT come easily to me. I'm creative, sentimental and a collector. Typically those characteristics don't go hand in hand. I've grown and learned a lot but there's still more to do. In an attempt to be accountable, I decided to do a 30 Day Declutter Challenge for my birthday month.
Interested in a full set of cleaning printables? Get them here!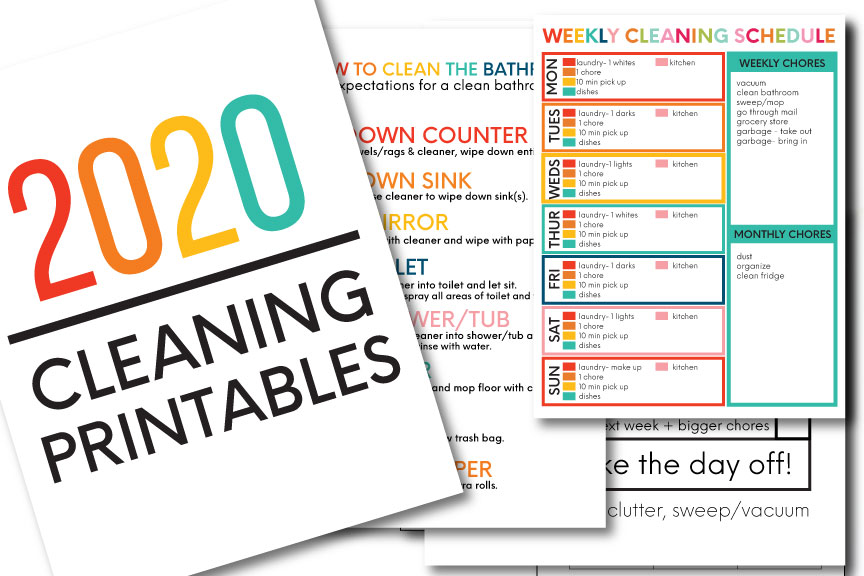 Here's how it will work:
Sign up for the declutter challenge printable
Set aside time each day for mini challenges to help get the clutter down to a minimum before the holidays.
Check the box off as you go!
Follow along on Instagram as I show you behind the scenes tips and tricks. There is also a highlight bubble that you can refer to.
I'll be using the hashtag #30days30spaces
You don't have to do them in the exact order I put them on the calendar. I didn't "date" the challenge so that it could be used throughout the year. There are some days that will take 5 minutes to do, others (like my master bedroom closet!!) that might take days.
How to Declutter
Much like anything else in life, the more you do it, the better you get at decluttering. Practice, practice, practice. I'm into my 40s now (!) and I'm just starting to get a feel for how to organize and declutter. Here are the basics:
When you start in a space, remove EVERYTHING. It will give you a blank slate.
Sort between trash, give away and keep. Using containers, trash bags or big boxes will help with this.
Create zones and a spot for everything. All things need a home.
Label, label, label. See my favorite way to label here.
Take things to the trash or to give away immediately. You will feel so much better once it is completely out of your space!
Other Decluttering Posts
This isn't my first time talking about organizing. If you like this post, check these out too: