Turn your laundry room cabinets into an easy to use space with these organizing tips!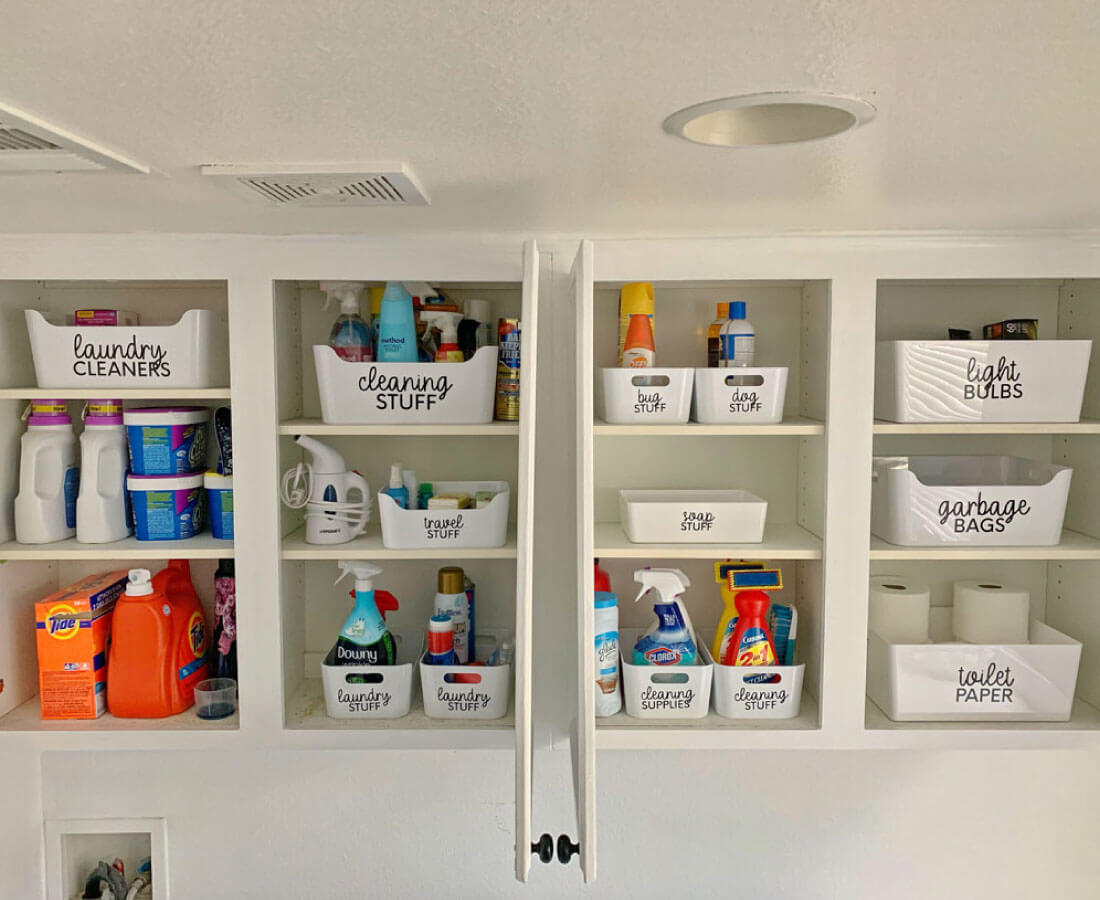 Laundry Room Organization Ideas
My laundry room might not blow your mind, but it has come a long way from where it once was. First Josh learned how to paint cabinets, so they went from worn out to refreshed. But over the last year, the cabinets still haven't functioned as good as they could. We are really fortunate to have a laundry room with lots of cabinets but up to this point they haven't been a good use of space.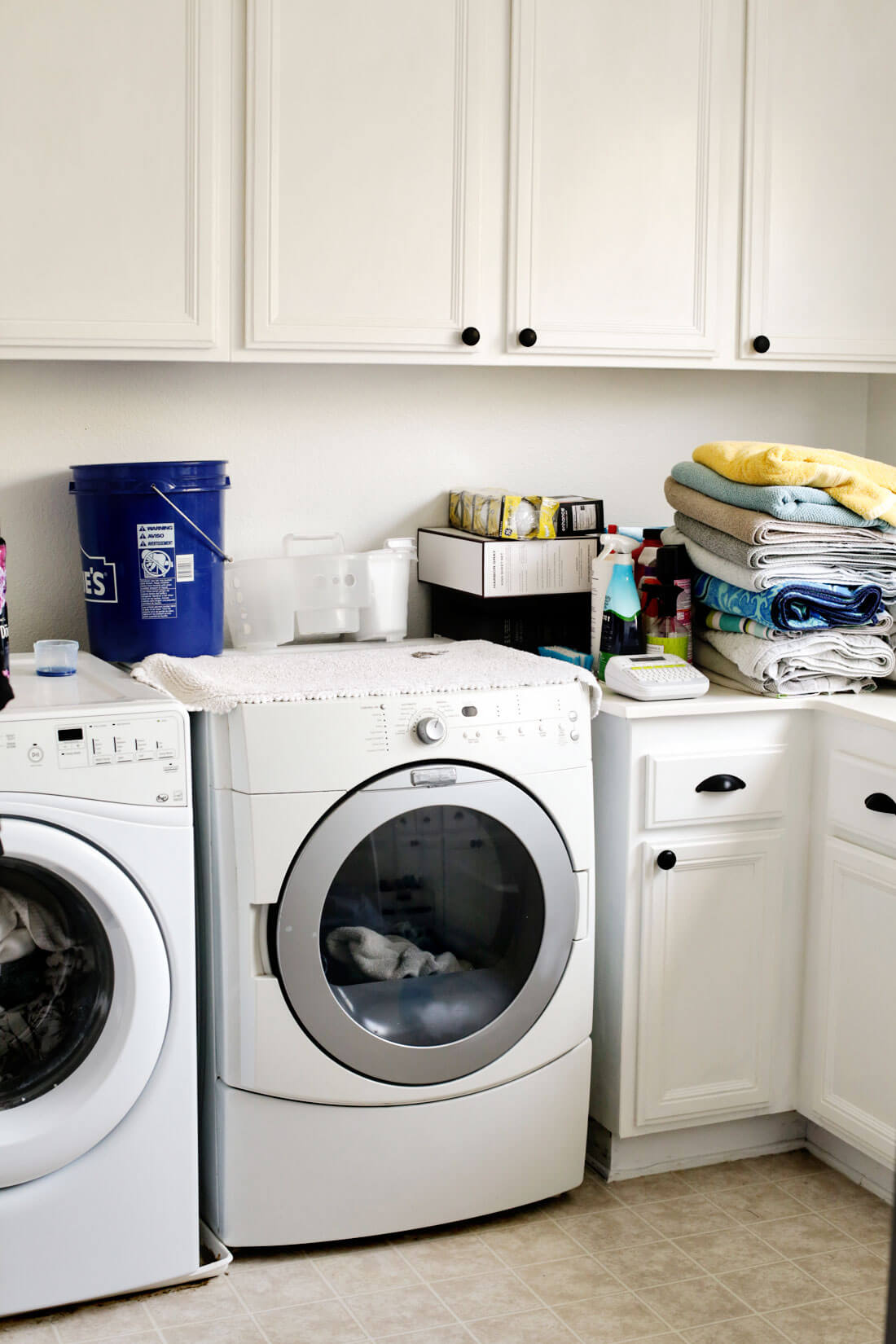 Laundry Room Cabinets
For full transparency I took pictures before cleaning out the cabinets to make them more useful. Here's what they looked like before: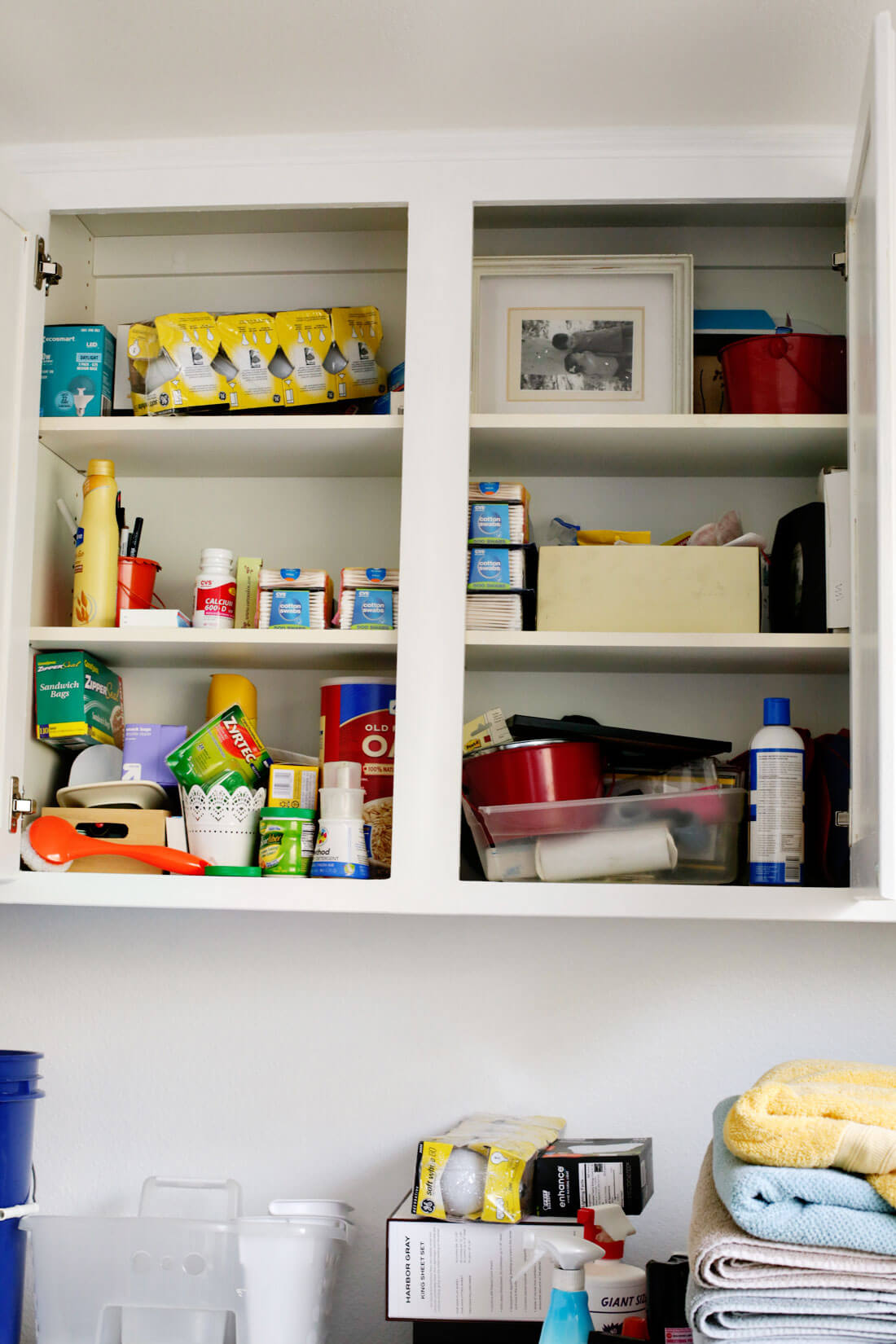 There were things in these cabinets from years ago.  How did oatmeal end up in our laundry room that is upstairs?
Laundry Room Organization
Much like other spaces I've organized, I followed these steps:
Remove everything from the cabinets. Everything including oatmeal. (wink, wink) 
Sort into keep, trash and donate.
Place containers in cabinets and rearrange until they fit appropriately
Use Post It Notes to mark containers with what labels will be based on what fits
Label containers – a Sharpie can be used, label maker or follow my directions below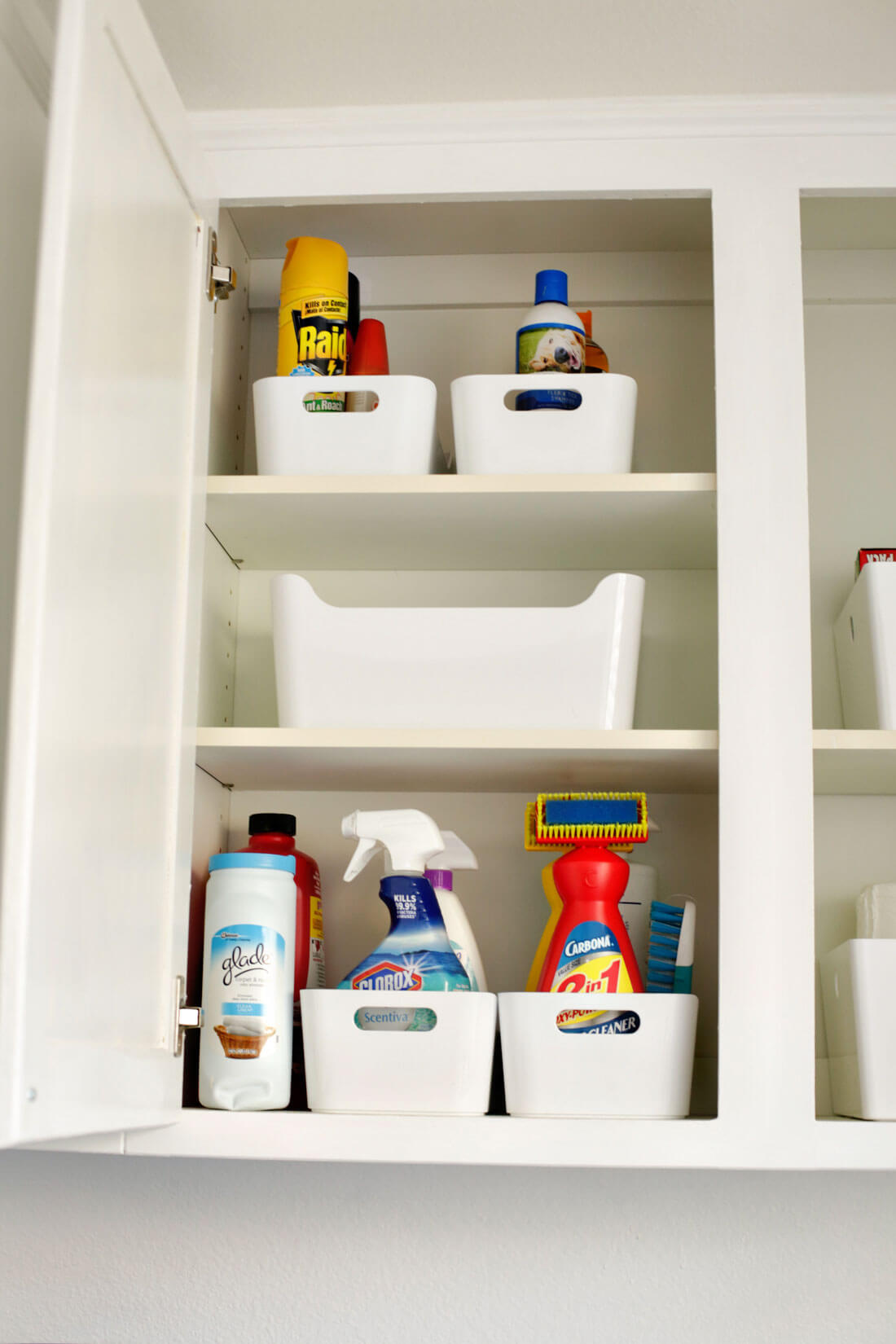 To create these laundry labels, I followed this Cricut machine label making tutorial.  You will also need:
Because we have upper and lower cabinets, I added cleaners, garbage bags, small travel items, toilet paper (no more running down the stairs in a panic to get more TP!), light bulbs and more.  We will be using the lowers for sheets and towels.  They still need to be cleaned out. Ahem. There is no question where anything is stored with it all spelled out.  It now looks like this: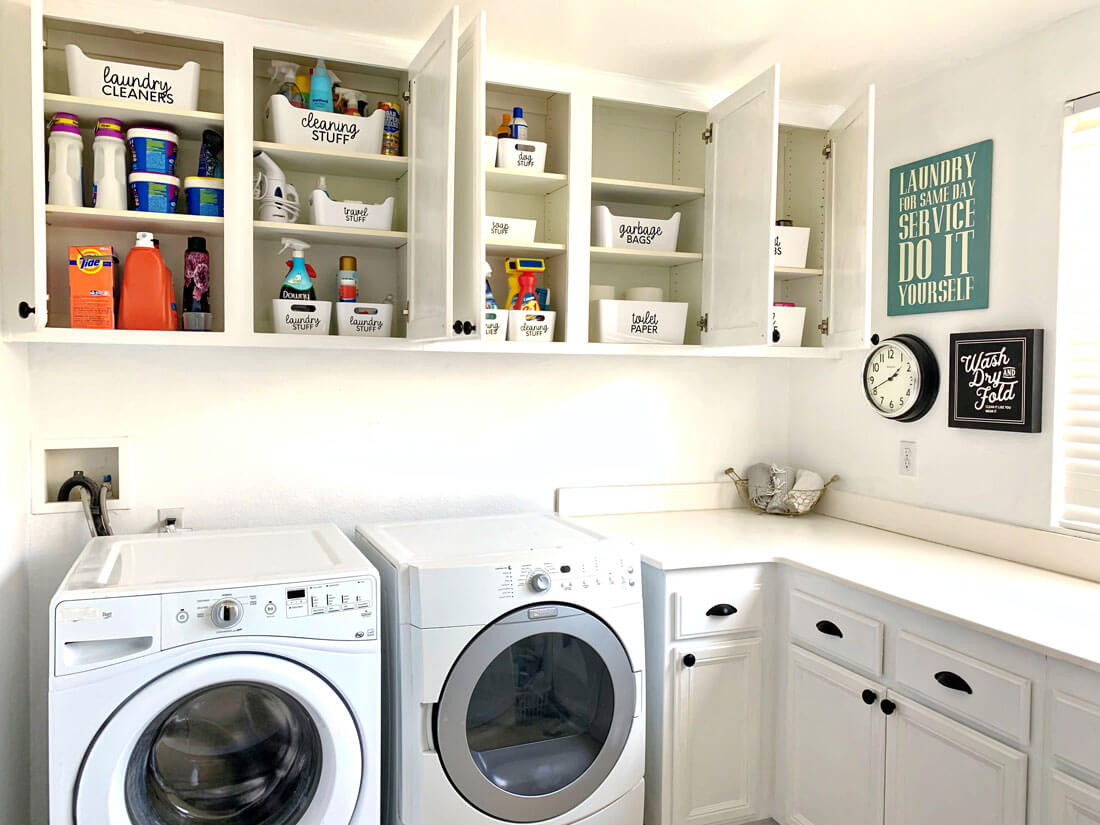 If you don't have as many cabinets, you can sort, purge and organize on a smaller scale and still make it all work.  Promise!
Organization Posts
Over the last six months, I've been slowly organizing things in my life. Here are some of the posts I've shared using similar methods:
Laundry Posts
Need more laundry help? I'm your girl (because I need all the help I can get too!).  Check out these other posts: