I found the best cookie recipe ever years and years ago. I bribe people with plates of chocolate chip cookies as often as I can.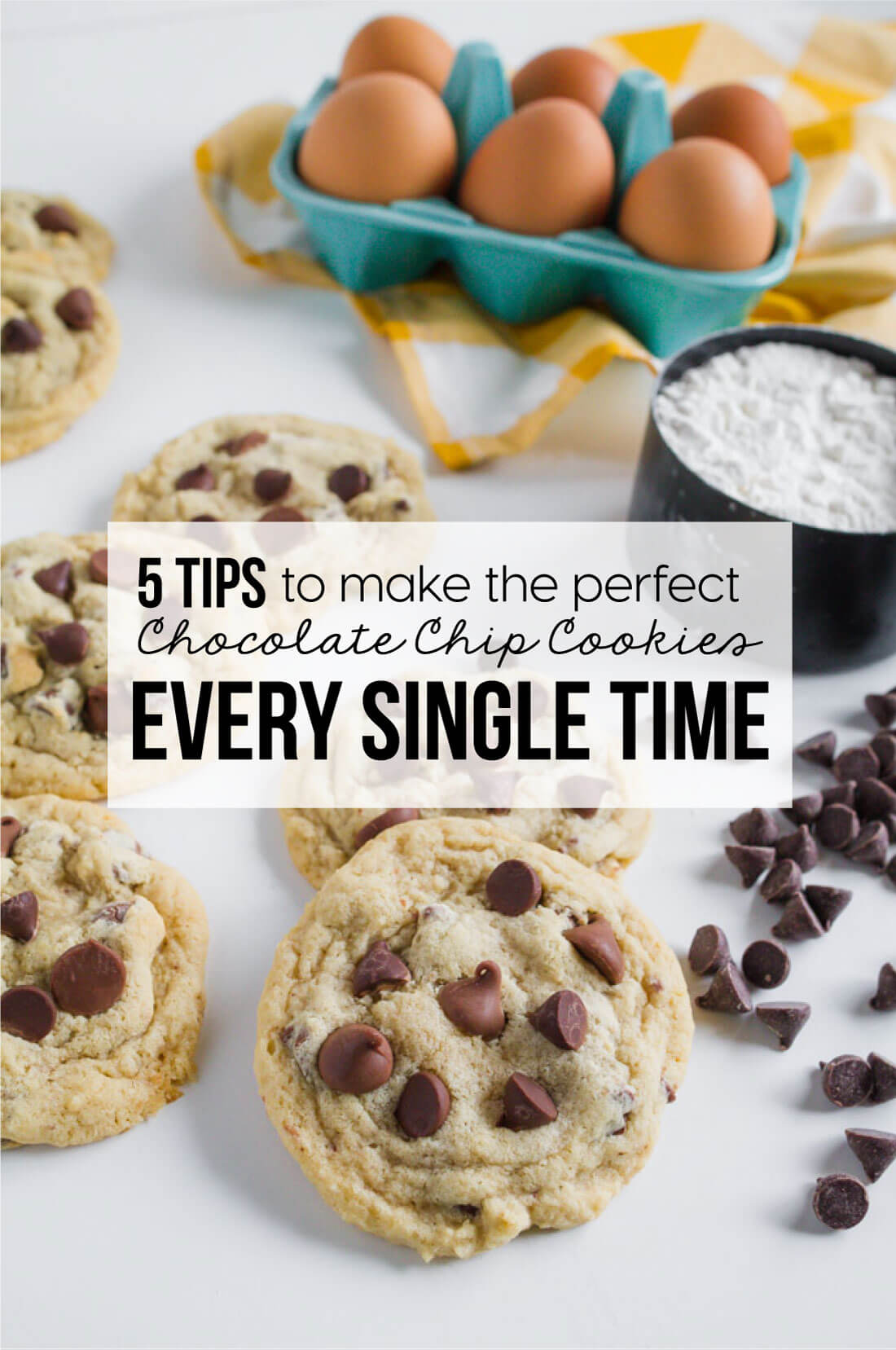 Over the years I have realized that there are few things that make these cookies the best.  Use the recipe below and the following five tips and you cannot go wrong.  I promise.  Pinky promise.  They are super simple but worth it.  Ready?  Here you go:
Use butter.  Not margarine. Make sure to soften the butter only. Don't melt it. It changes the consistency of the cookies.
Do not grease your cookie sheets.  This spreads the cookies.  Blah.
Use a cookie scoop for uniform cookies.
Cream your sugars and butter for 2-3 minutes for a fluffy and chewy cookie.  I use my KitchenAid and just let it go.
Do NOT over bake.  This is key.  Cookies will continue to bake a little bit once they are taken out of the oven.  I under bake mine by about a minute and they turn out perfect every single time.
In case you need a refresher on my all time favorite chocolate chip cookies:
Ready to give it a go?
Chocolate Chip Cookie Recipe
5 Tips to Make Perfect Chocolate Chip Cookies Every Time!
Ingredients
1 cup unsalted butter (softened)
1 cup brown sugar
¾ cup sugar
2 eggs
1 Tbsp. vanilla
¾ tsp. baking soda
¾ tsp. salt
3 cups flour
1 package Ghirarrdeli Milk Chocolate Chips
½ bag Ghirarrdeli Semi-Sweet Chocolate Chips
have used other brands of chocolate chips & they work but these are the best. HAVE to use both milk chocolate and semi-sweet for the best results)
Instructions
Cream butter and sugars.
Add eggs and vanilla.
Then add dry ingredients.
Mix in chocolate chips.
Bake at 350 for 9-11 minutes.
You read that right  – there is a full tablespoon of vanilla.  (people ask if it's right all the time)  You also don't HAVE to use Ghiaradelli milk chocolate and semi sweet chips but they are my ace in the hole.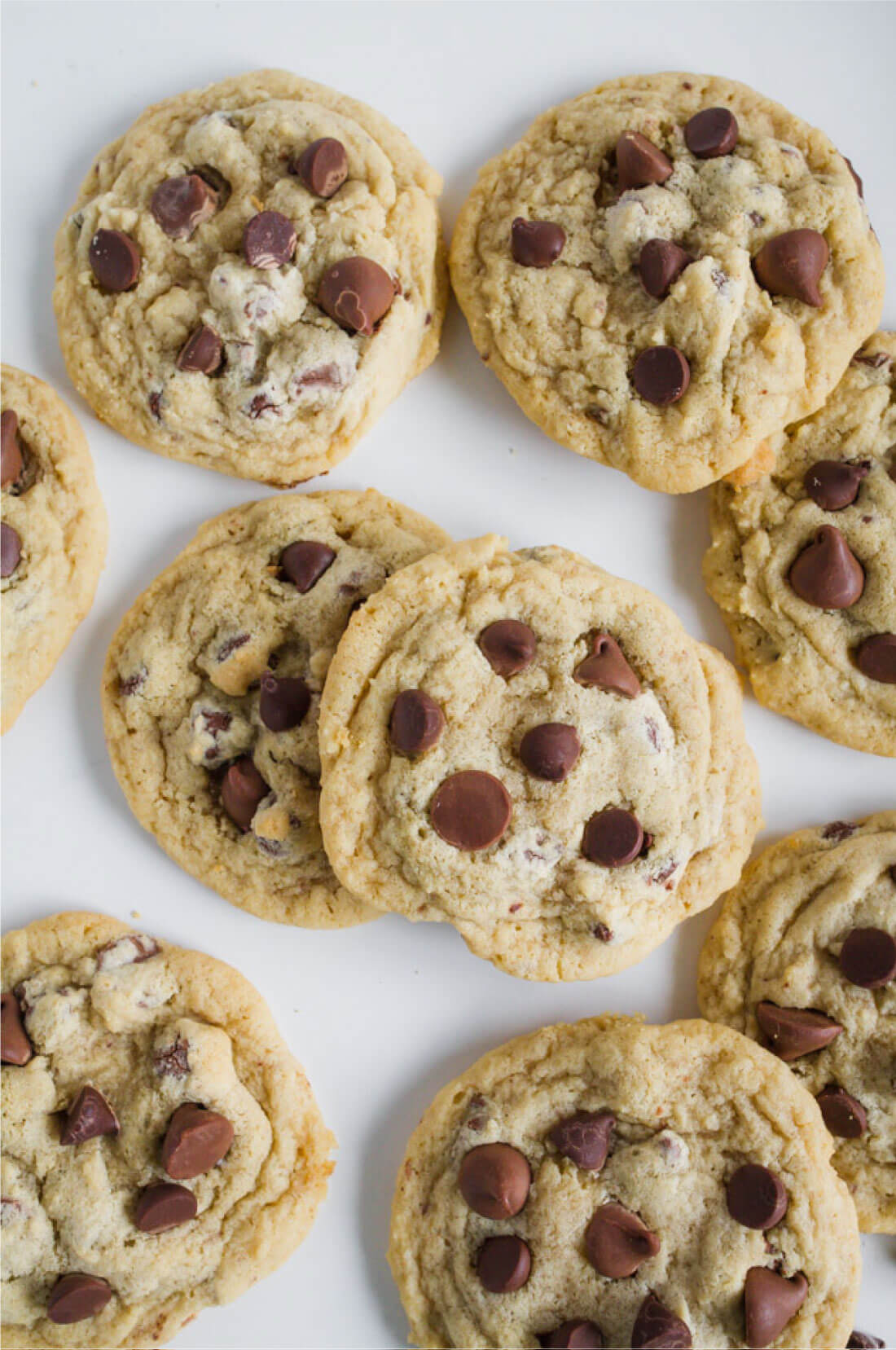 You can see my baking buddy and I making these chocolate chip cookies here:
If you love these cookies as much as I do, you'll probably love these cookie recipes too: