I've tried a lot of cookies over the years and I've made a lot of cookies over the years.  I just found a new favorite. This recipe for Snickerdoodle Cookies is the best one I've ever had. Hands down.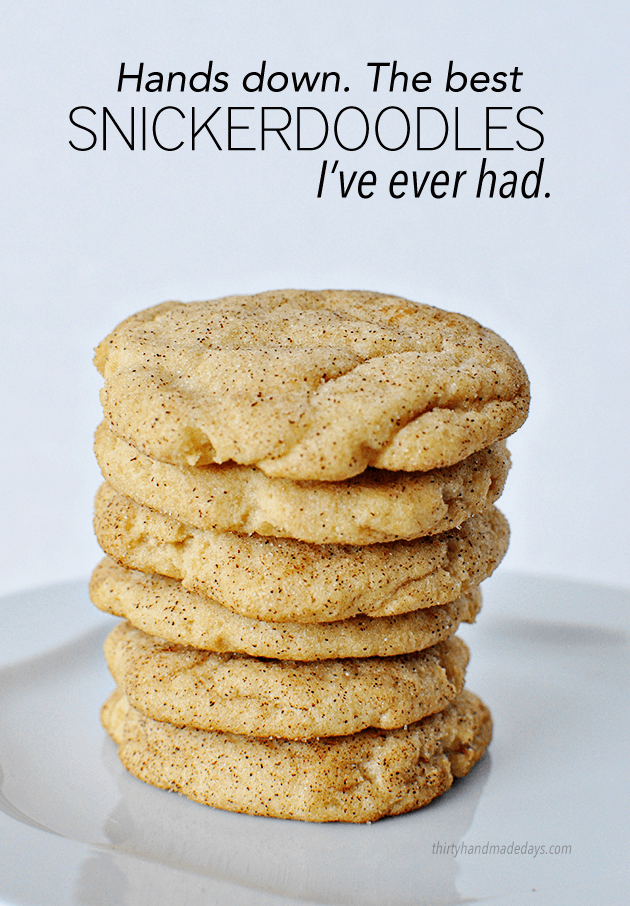 Snickerdoodle Cookies
I am a vanilla and caramel girl. I bake with chocolate a lot because 3 of the other 4 people in my family love it (JJ is with his momma!). Finding a recipe that doesn't contain chocolate makes me sooo happy.  Yes I've made Snickerdoodles before several times.  But with this recipe I just couldn't stop eating them.  They are magical.
They are soft in the middle, a little crispy around the edges if you bake them just right.  The cinnamon and sugar combo are to die for.  Yum!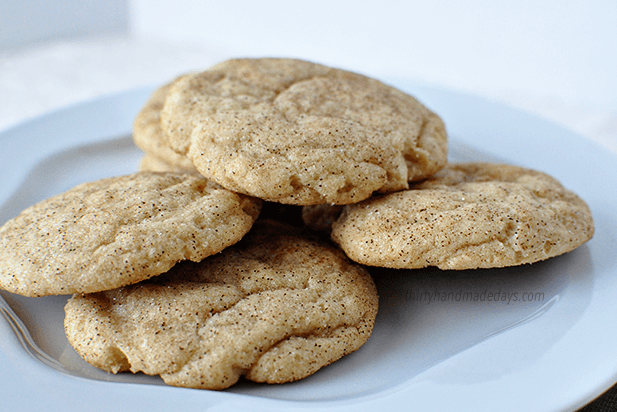 I make these snickerdoodle cookies a lot for friends and family.  I've had a few kids request them even though they said they hated cinnamon.  (I know, kids are weird sometimes aren't they?)
If you like this recipe, you'll like these too:
Snickerdoodle Cookie Recipe
The Best Snickerdoodle Cookies I've Ever Had
Ingredients
Cookies
1 c. (2 sticks) unsalted butter, softened
1 c. granulated sugar
⅔ c. brown sugar
2 eggs
1 tsp. vanilla
3 c. flour
½ tsp salt
1 tsp baking soda
½ tsp. cream of tartar
Topping
8 Tbsp.(or ½ c.) granulated sugar
4 tsp. ground cinnamon
Instructions
Preheat oven to 300 degrees.
In a bowl, cream softened butter and sugars together.
Add eggs and vanilla.
Beat until smooth.
In a separate bowl, combine the rest of the cookie ingredients.
Slowly pour dry ingredients into wet ingredients and mix well.
Chill dough in refrigerator for 30 - 60 minutes.
Combine topping sugar and cinnamon together.
Roll dough into small balls and in the cinnamon/sugar mix.
Place on ungreased cookie sheet.
Bake for 12-14 minutes depending on your oven.
Do NOT over bake.
Recipe slightly adapted from Lovin' From the Oven.
Best Snickerdoodle Recipe
My notes on this are- use real butter (always) and to not over bake.  The key to this and all of my favorite cookie recipes is to not bake them too long.  I know ovens vary – some bake things quicker than others.  I err on the side of under than over because they continue to cook after you take them out of the oven.  Same thing goes for my favorite Chocolate Chip Cookies. I used the palm of my hand to flatten them a bit after adding the balls to the cookie sheet.  You don't have to do that.  But they turned out A+ in my book.
Another note is that normally when making cinnamon/sugar mix, it's usually 2 Tbsps of sugar to 1 tsp of cinnamon.  I usually end up adding more sugar.  But it's just a personal preference of mine- less cinnamon, more sugar.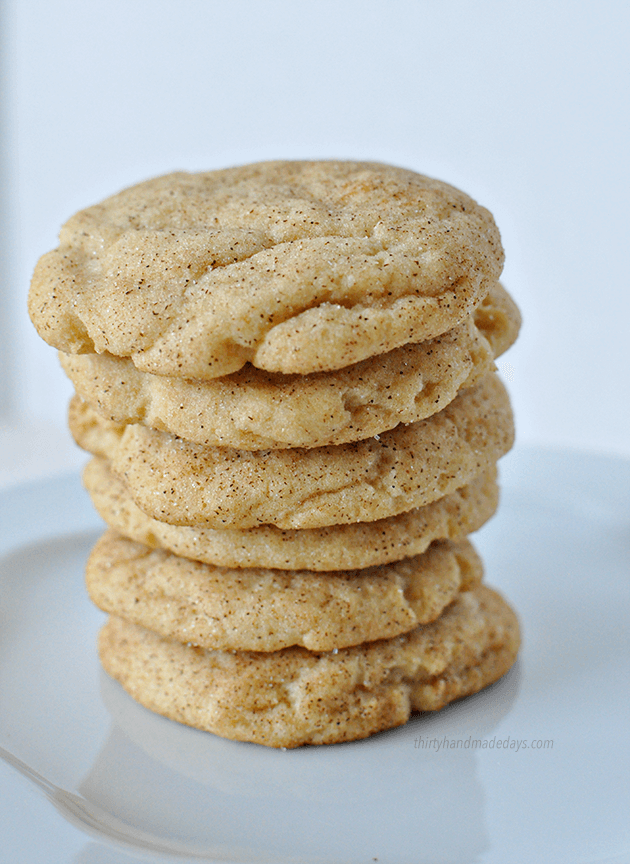 So what do you think?  Ready to try the best hands down ever Sugardoodle Cookies?