Looking for a new chicken dinner to try? I've got the perfect recipe for you!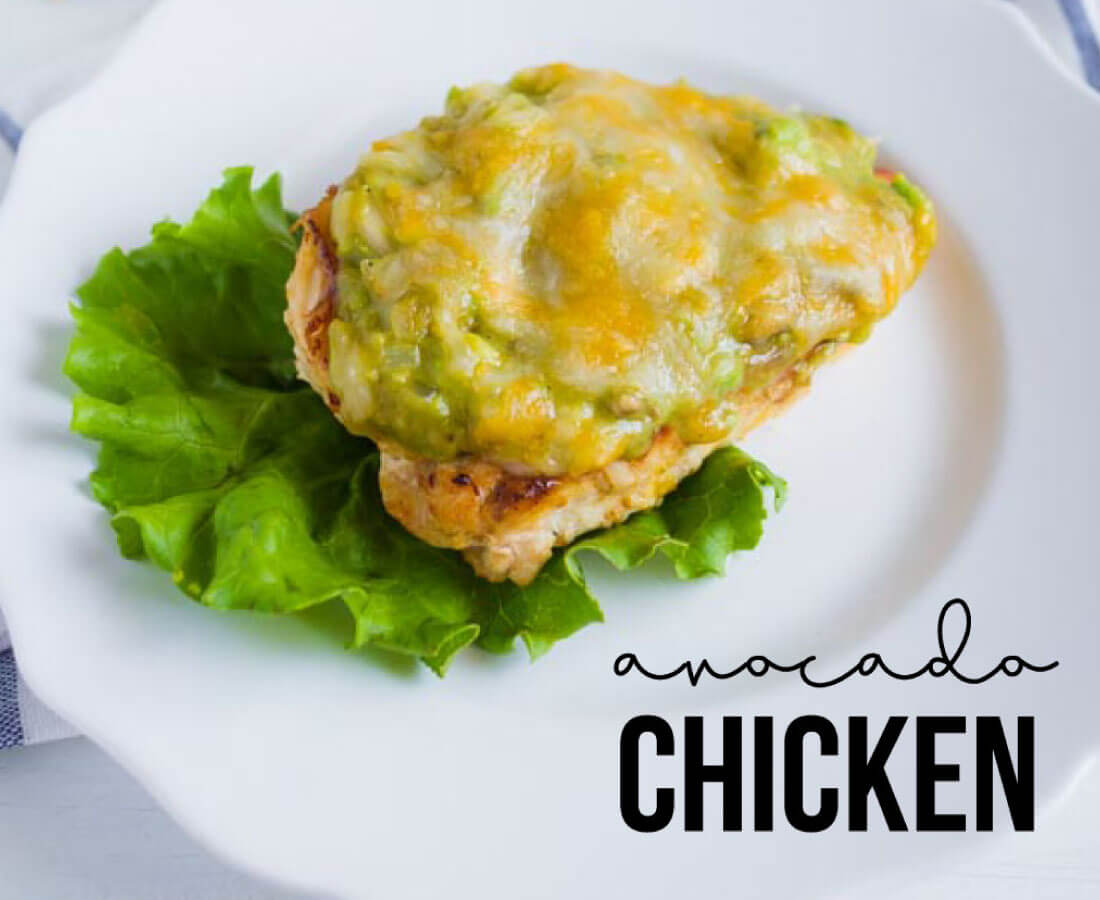 Chicken Dinner
Born and raised in California, avocados are a staple here. My mom loves avocados so we were never short on them as part of our meal – in salads, guacamole, anywhere we could add it, she did. Even though I liked it okay, it wasn't until I was older that my love for this fruit (yes, it really is a fruit and not a vegetable). I'm going to show you how to make a good dinner recipe but want to give you some avocado tips too.
If you like chicken recipes, you'll like these too: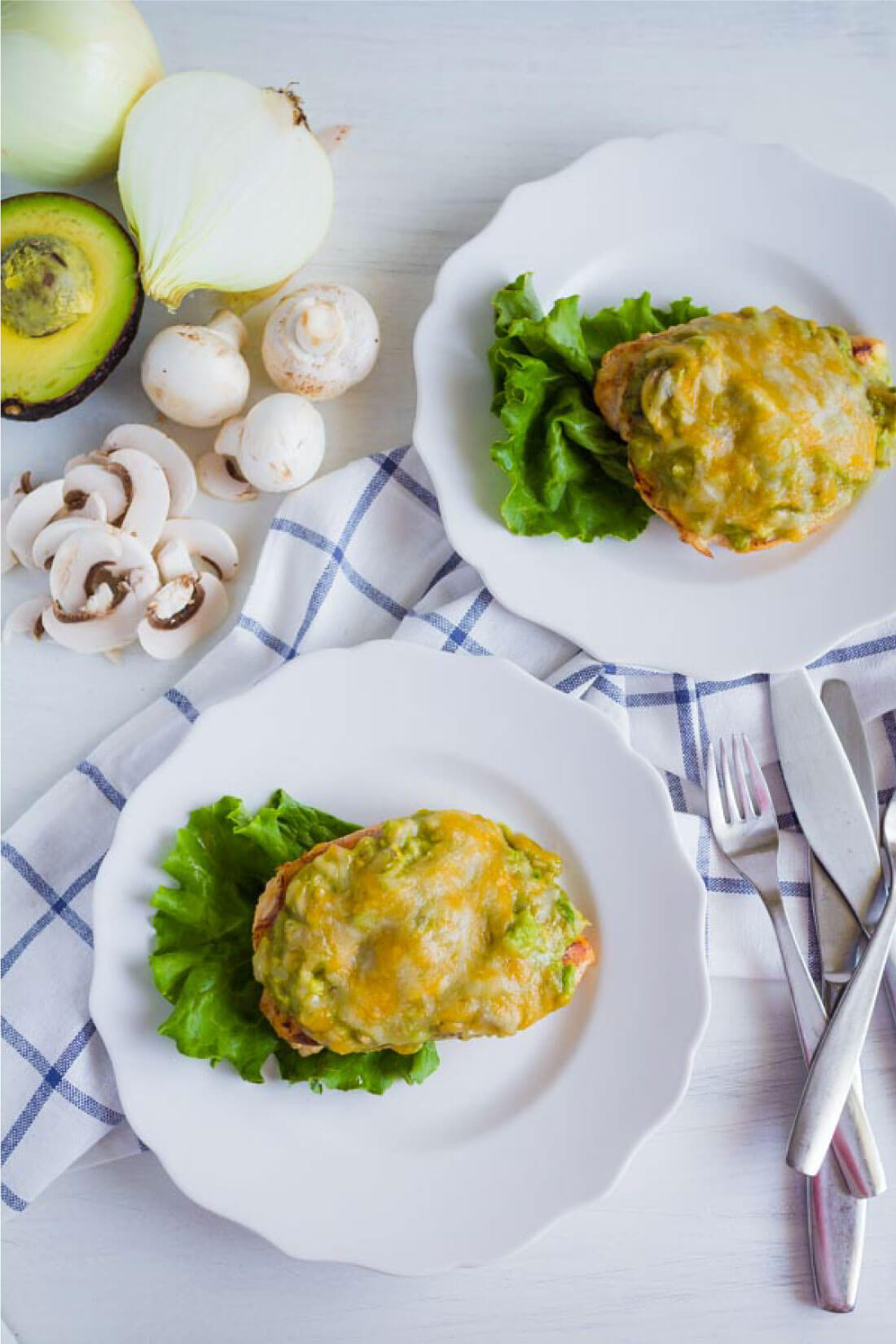 How to pick an avocado
Just like other fruits, picking a good avocado can be tricky. But there are a few key things to look for: the darker the peel on the outside, the more ripe they tend to be. If you hold an avocado in your hand and squeeze gently (not too hard or you'll mash it!), if it's hard when you squeeze it's not ripe. But you don't want it to be too easy to squeeze because then it will be overripe.
How to ripen avocados
If you do happen to get an avocado that isn't ripe, there are ways to speed the ripening process along. I've heard all kinds of ways to go about this but the best way that I've tried is by adding the avocado in a brown paper bag and adding an apple or a kiwi to the bag. Those fruits have a special gas that helps ripen the avocado quicker.
If you want to slow the ripening process down – if you want to wait a few days to use the avocados but they are already ripe – stick them in the fridge. But DON'T put underripe avocados in the fridge. They will never fully ripen and you'll just end up with hard, sad avocados.
How to cut an avocado
Once you have the right avocado, with it ripened how you like it, next you need to cut it. It's not too tricky but there are some things that I think really help. First, cut it in half length wise. Then use your knife and stick it into the big pit and pull it up. If you want to only use one side of the avocado, keep the pit in the other half and wrap it with saran wrap. Next, make a grid on the avocado, making slits vertically and then horizontally. Use a spoon to scoop it out.
If all else fails, they do have avocado slicers that you can buy!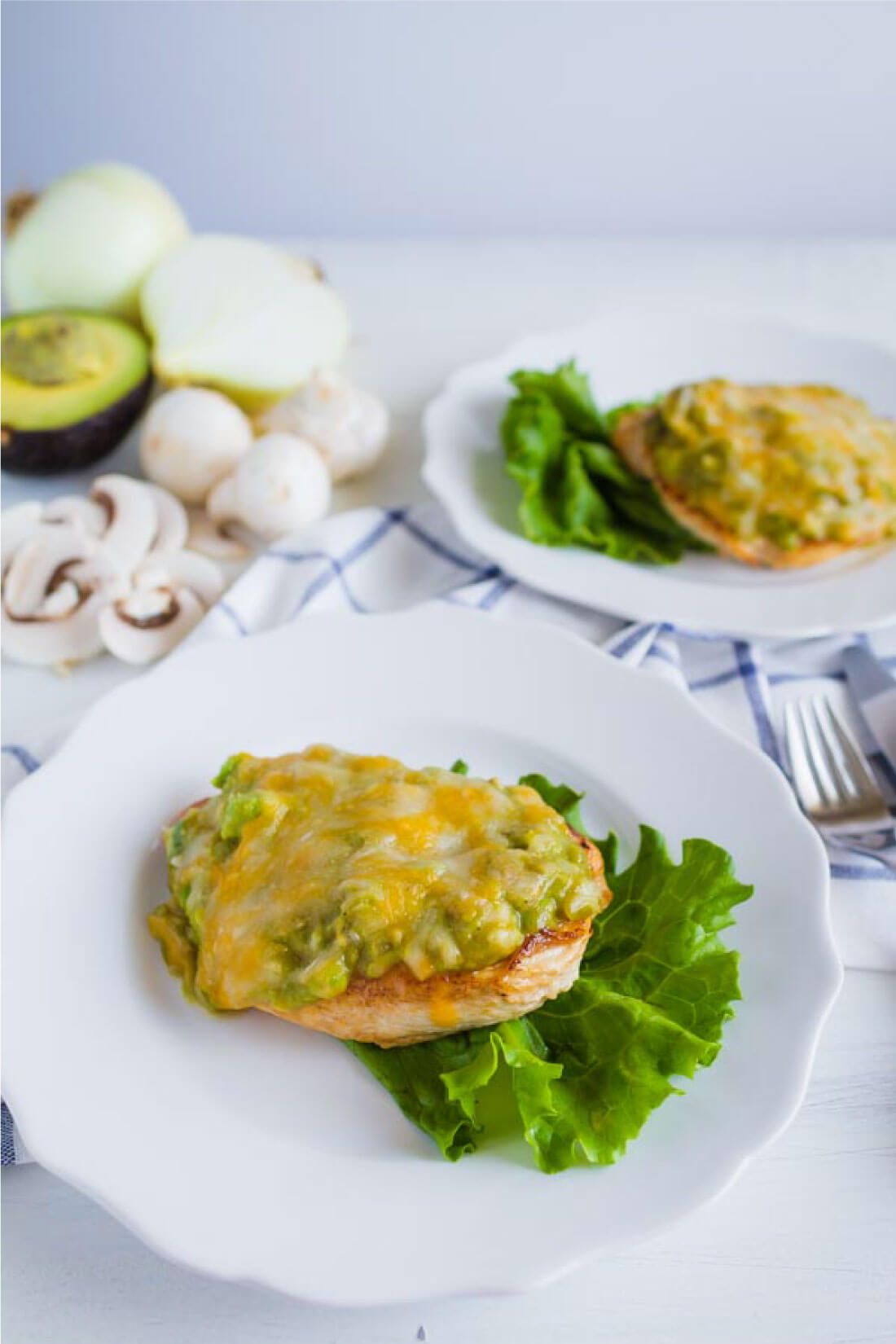 This quick chicken dinner recipe is creamy, cheesy and delicious. One that you can make over and over for your family, especially if you live in California!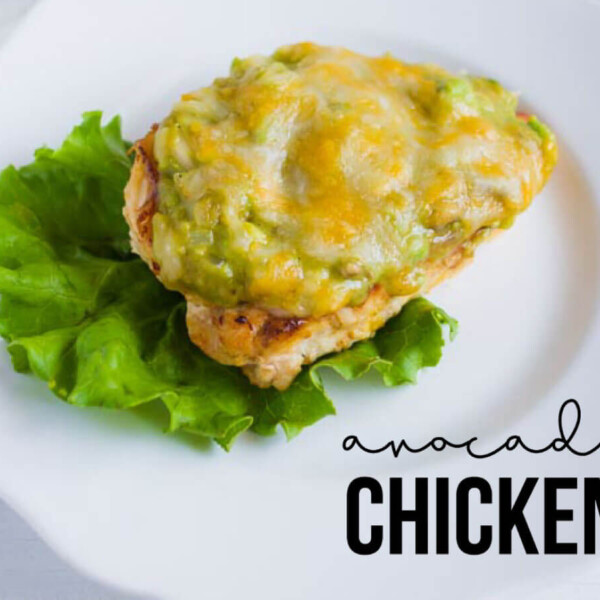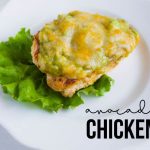 Print Recipe
Avocado Chicken Dinner
You'll be saying "winner winner chicken dinner" with this creamy, delicious Avocado Chicken Dinner!
Ingredients
6-8

chicken breasts

salt, pepper and flour

½

c

butter

½

c

chopped onion

1

garlic clove

minced

8

oz

fresh sliced mushrooms

2

tsp

flour

1

tsp

celery salt

½

tsp

white pepper

½

c

chicken stock

½

c

white grape juice

1

avocado

peeled and mashed

1 ½

c

grated Monterey jack cheese
Instructions
Preheat the oven to 350 degrees.

Between waxed paper, pound chicken to ¼ inch thickness.

Sprinkle with salt and pepper and dust with flour. Melt ¼ c. butter and quickly sauté breasts, a few at a time until golden.

Remove to plate and set aside.

Melt remaining butter in same skillet and sauté onion, garlic and mushrooms slowly until cooked, not brown.

Stir in flour, celery salt, white pepper, chicken stock and juice.

Cook over low heat until thickened, about 4-5 mins.

Stir in mashed avocado and ½ c. cheese and season to taste.

Arrange breasts in 9x13 pan and spoon avocado mix on each and sprinkle with remaining cheese over top of chicken breasts.

Bake 20-30 mins at 350 until chicken is cooked and cheese is melted.
Nutrition
Calories:
675
kcal
|
Carbohydrates:
10
g
|
Protein:
73
g
|
Fat:
37
g
|
Saturated Fat:
17
g
|
Cholesterol:
259
mg
|
Sodium:
1058
mg
|
Potassium:
1482
mg
|
Fiber:
2
g
|
Sugar:
5
g
|
Vitamin A:
830
IU
|
Vitamin C:
8.9
mg
|
Calcium:
240
mg
|
Iron:
1.8
mg