Today's Avocado Chicken Wraps are delicious, healthy and easy to make.  My family gave it two thumbs way up.  So much so that I packed it in lunches for the following day!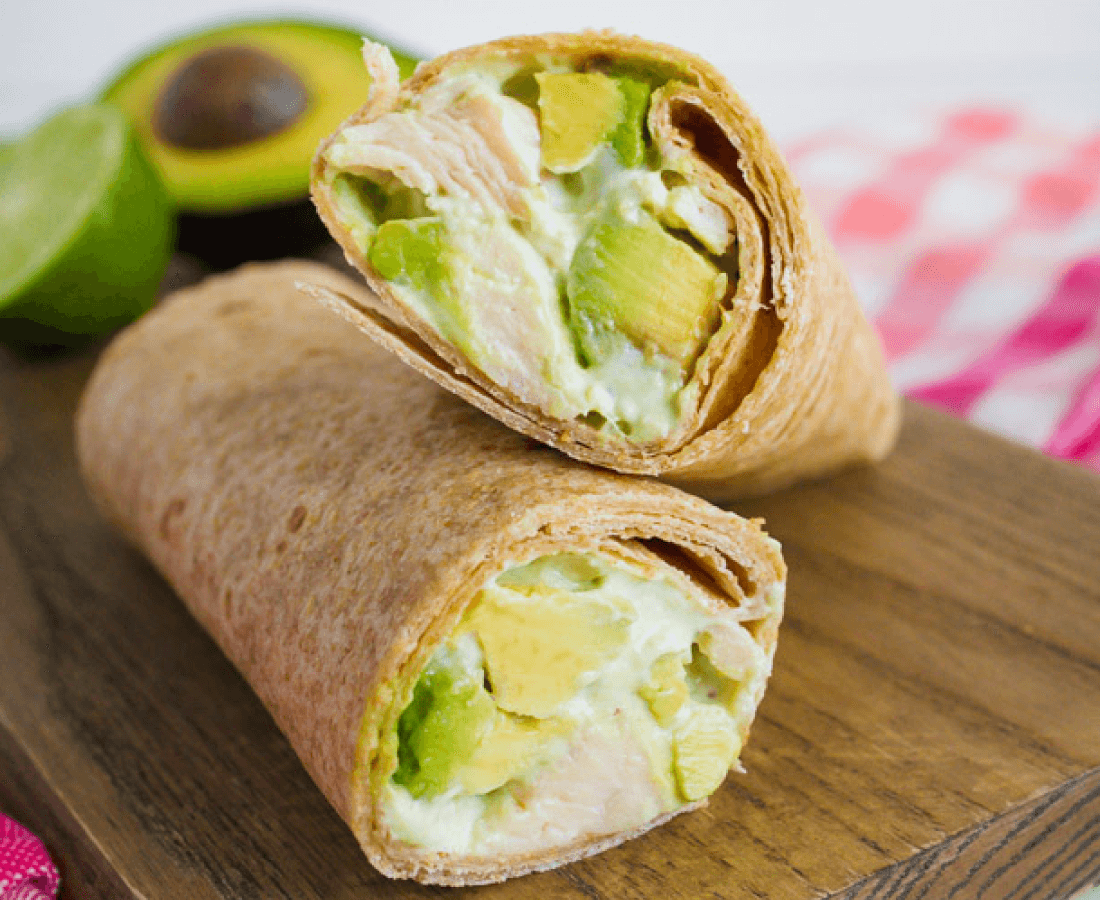 I've got a whole slew of recipes on my site but there is one category that I'm hoping to build up – healthy options.  There are lots of easy dinner ideas, desserts, breads and more but I need to add some that are easy to make AND healthy.  Right?  Wraps are a quick option to make –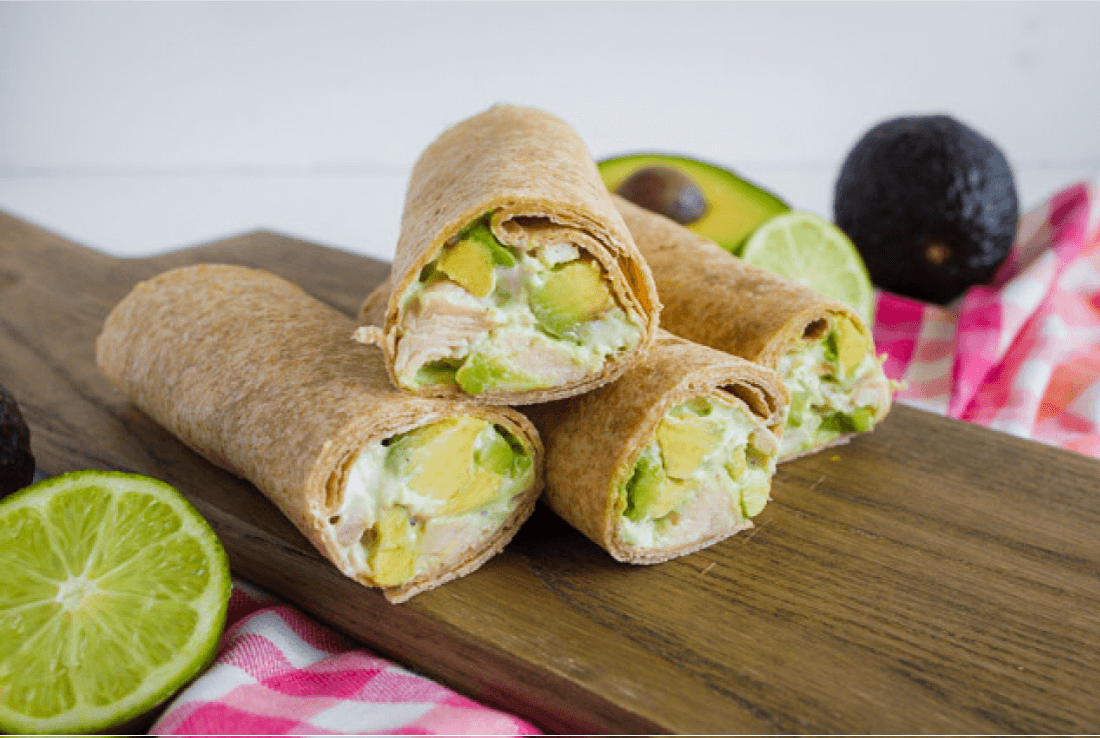 I don't have a ton of time to make big elaborate meals because we're on the go a lot.  For some reason most of the good looking healthy options have a million steps and dirty 500 dishes.  Every once in awhile that's fine.  But day to day?  Not gonna happen around here.   This one is perfect!

If you're looking for other healthy options,  I have you covered:
Chicken Wrap Recipe
Avocado Chicken Wrap
Ingredients
4 cups chicken, cooked and cubed (or shredded)
2 avocados, cut and cubed
1 tsp garlic powder
½ tsp salt
½ tsp pepper
2 tsp lime juice
½ cup light mayo
¼ cup plain greek yogurt
Whole wheat tortillas
Instructions
Cut and cube avocado.
Add to a large bowl with cubed or shredded chicken.
Mix in seasonings, mayo and greek yogurt.
Cover with plastic wrap and refrigerate for 30 minutes or more.
Spoon mix into middle of tortilla.
Fold top and bottom into middle. Then overlap sides. (like a burrito)
Enjoy!
Recipe slightly adapted from Family Fresh Meals. 
I got the La Tortilla Factory Whole Wheat Tortillas from Costco for the wrap.  They are only 80 calories and taste great! You can order a case here if you want to buy in bulk and then freeze them.
Like I mentioned, these went straight into lunch boxes for the next day.  My husband said they held up great.  I had one at home for a leftover lunch and was surprised that the avocado didn't brown after sitting overnight.  I haven't tried to do leftovers for more than a day with this so I can't say how they'd hold up for more than that but 2 meals out of this was awesome for our family!