While away at Fitness Ridge, I heard over and over again to simplify. It stuck with me. I've been meal prepping and simplifying everything that I can.  I also have altered the way we eat.  Less casseroles, more straight protein and vegetables.  Today's Honey Mustard Baked Chicken takes no time to make and tastes great.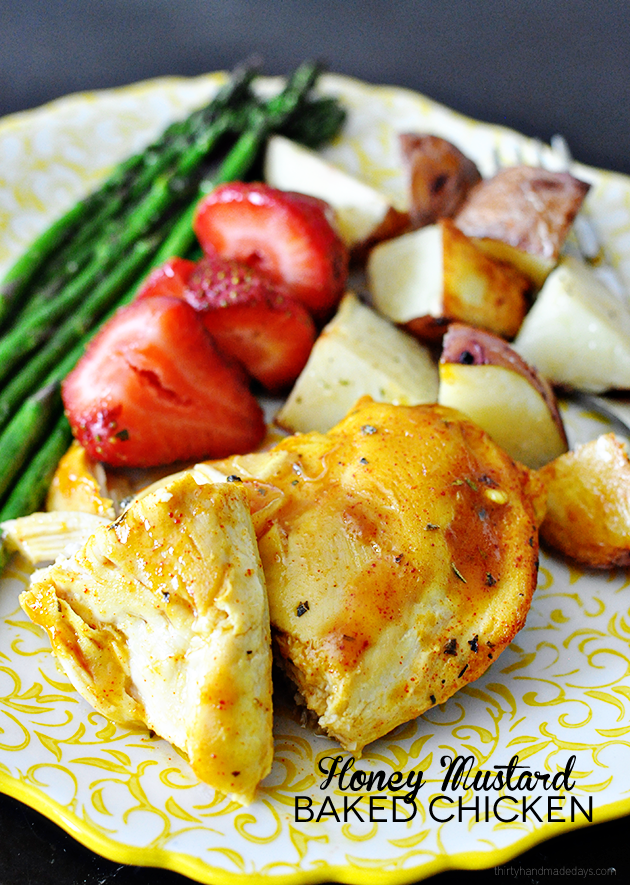 The bonus is that you only need a few ingredients to whip this up! They are things that you probably have on hand and didn't know that they would go together – at least I didn't.
Honey Mustard Baked Chicken
Ingredients
6 boneless, skinless chicken breasts
½ c. mustard (prepared not dry)
½ c. honey
1 tsp. dried basil
1 tsp. paprika
salt and pepper to taste
Instructions
Preheat oven to 350 degrees.
Sprinkle salt and pepper over chicken and put in a lightly greased 9x13 inch pan.
In a bowl combine honey, mustard (like from a squeeze bottle), basil and paprika.
Mix until well stirred.
Pour ½ of the sauce over the chicken and spread or brush to cover.
Bake for 30 minutes.
Turn chicken over and spread remaining sauce over chicken.
Bake for another 10-15 minutes or until chicken is no longer pink in the middle.
Remove from oven and let stand for 5-10 minutes before serving.
This dish is so simple but there is plenty of flavor.  It makes for good leftovers too –  you can eat it plain, add it to a wrap, make some chicken tacos.  Yum!
Try it out with some roasted vegetables! As you can see I used asparagus and red potatoes with some strawberries for our dinner.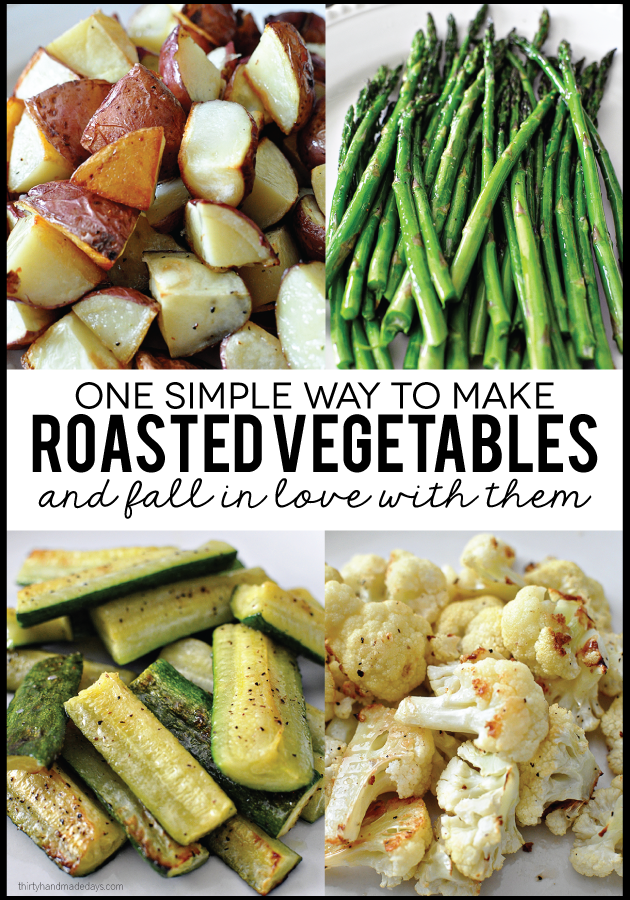 If you're looking for other healthy options,  I have you covered: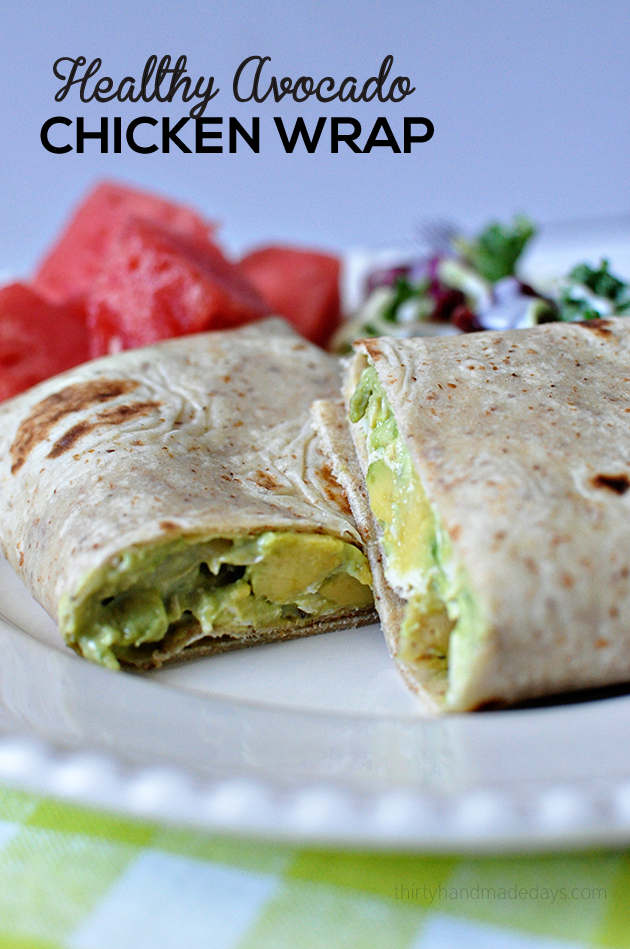 Avocado Chicken Wrap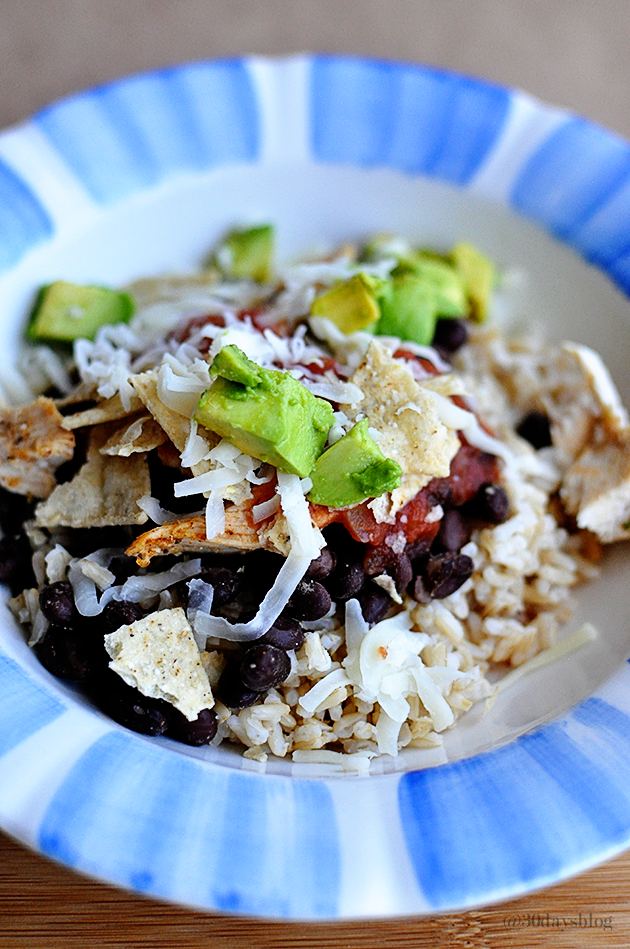 Burrito Bowl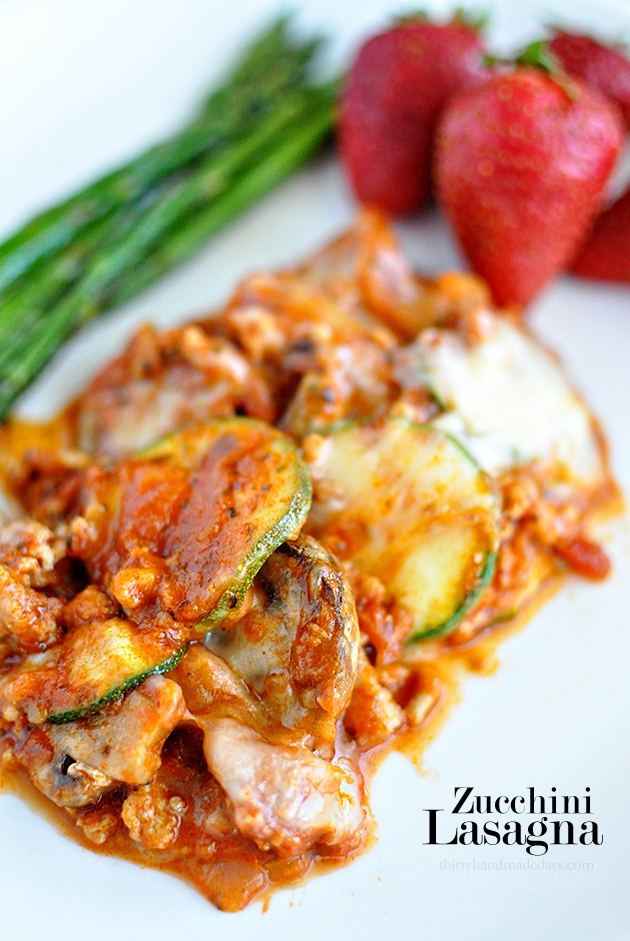 Zucchini Lasagna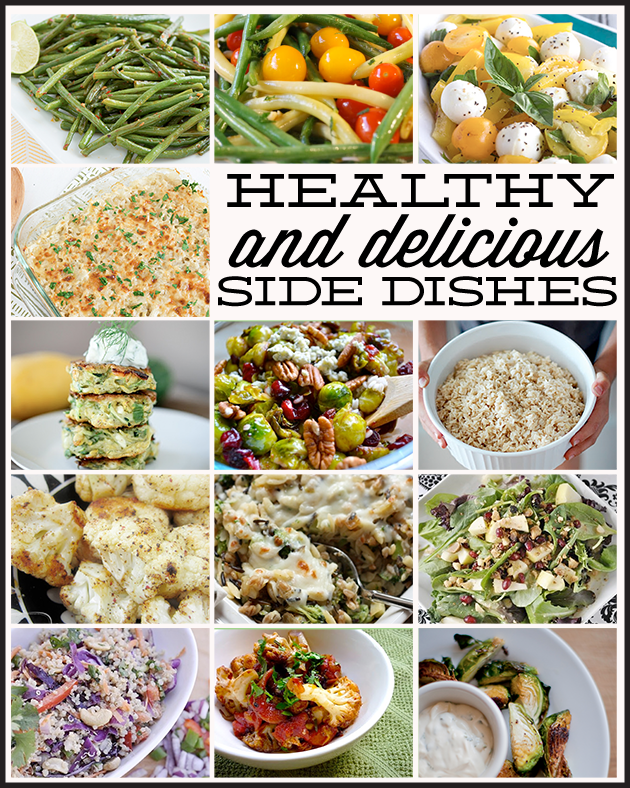 Healthy Side Dishes