Have you ever considered using audiobooks for kids? Here are over 25 of the best audiobooks for kids!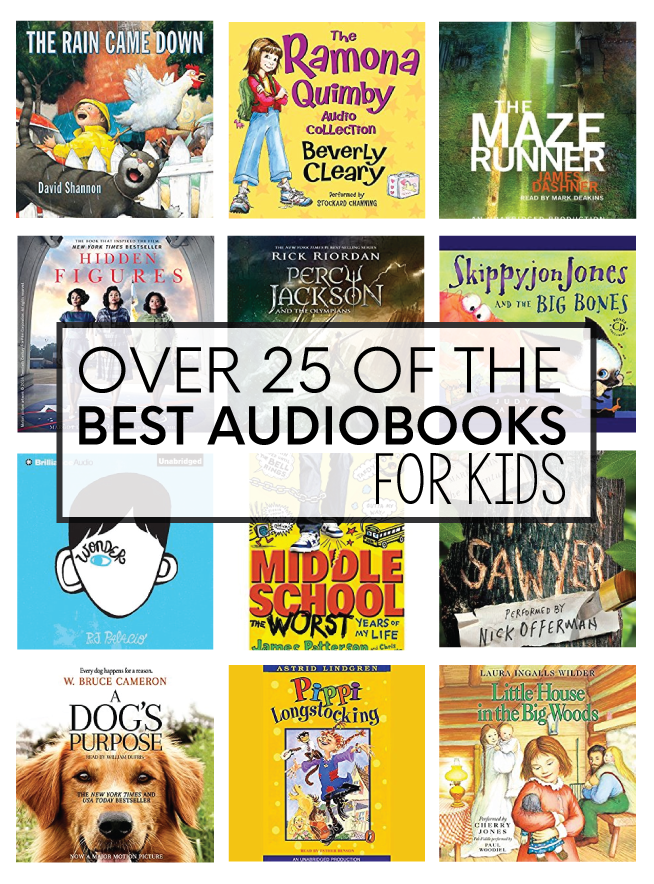 We have spring break coming up in a few weeks and it got me thinking about road trips… and then being in the car.. and then having kids stuck in the car. See where I'm going with this one? While they can zone out on their electronics, I think having some down time is a good idea.
In addition to road trips, playing audiobooks in your home at night when things are slowing down, during homework (if your kids can concentrate while studying and listening) is an awesome way to have them use their imagination and learn more. I love Audible. Check out my 2017 Reading Challenge to see what kinds of books are on my Audible wishlists. And sign up for a free one month trial!
For younger kids:
(these were some of my kids favorites when they were little)
Tweens:
Good for the whole family:
(good especially for road trips)

Other Reading Posts
Looking for other posts about books and reading? Here you go: