If you'd rather enjoy your turkey dinner than fight the crowds, this one's for you.  I've searched for the Best Black Friday Deals so you don't have to!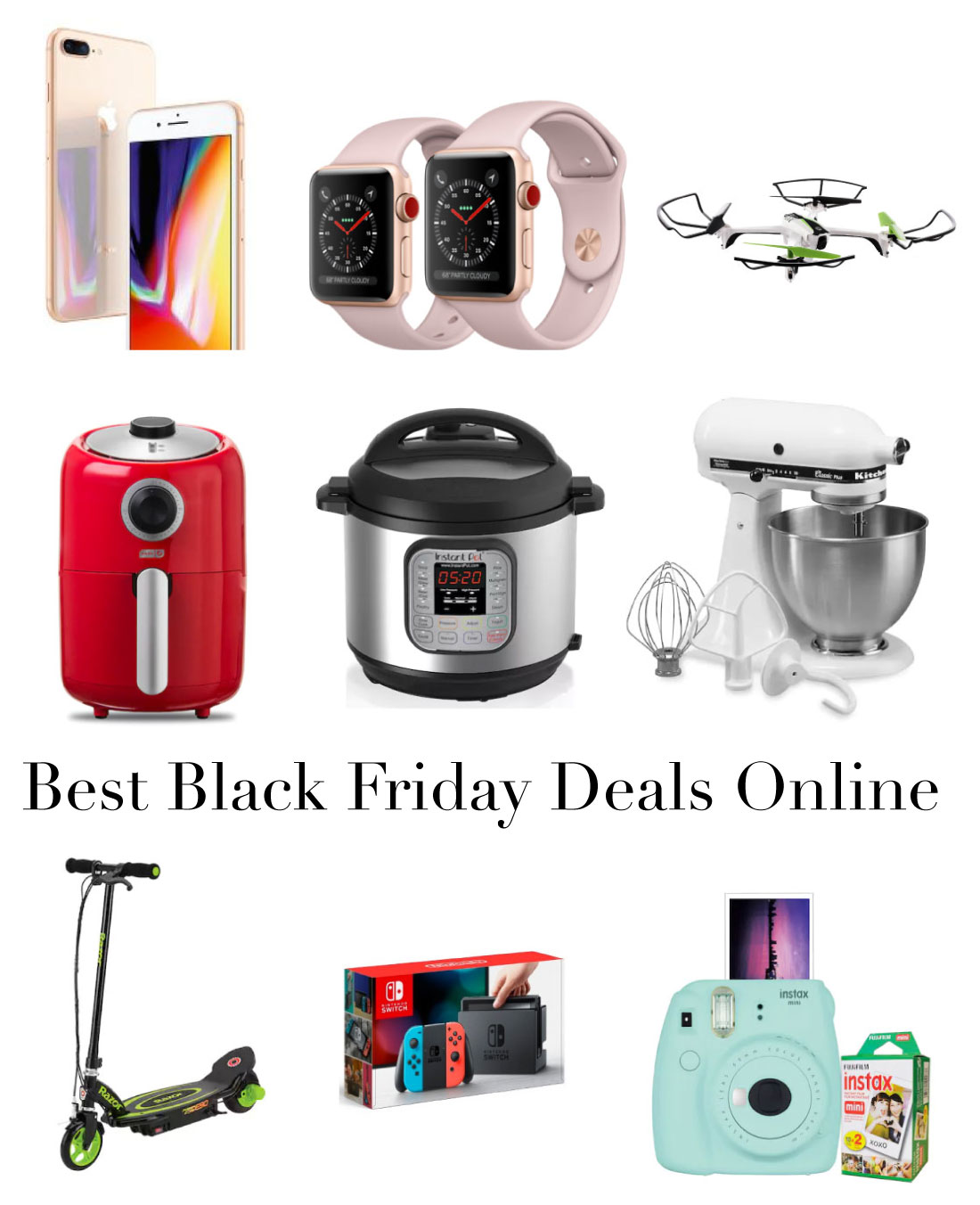 I don't often post about deals on here but I'm always on the look out.  I shop at places like Marshall's and Home Goods and Target often because I like to get things at a discount.  But the last few years I've done most of my Christmas shopping in my pajamas from home.  I hate dealing with the crowds.   I just can't deal with clinking carts, no parking spaces and long lines.  It drives me insane.    But if you like doing the whole Black Friday in person thing, check out this Black Friday Sales Cheat sheet!
For those of you like me, here's what I've found for the best Black Friday Deals online this year: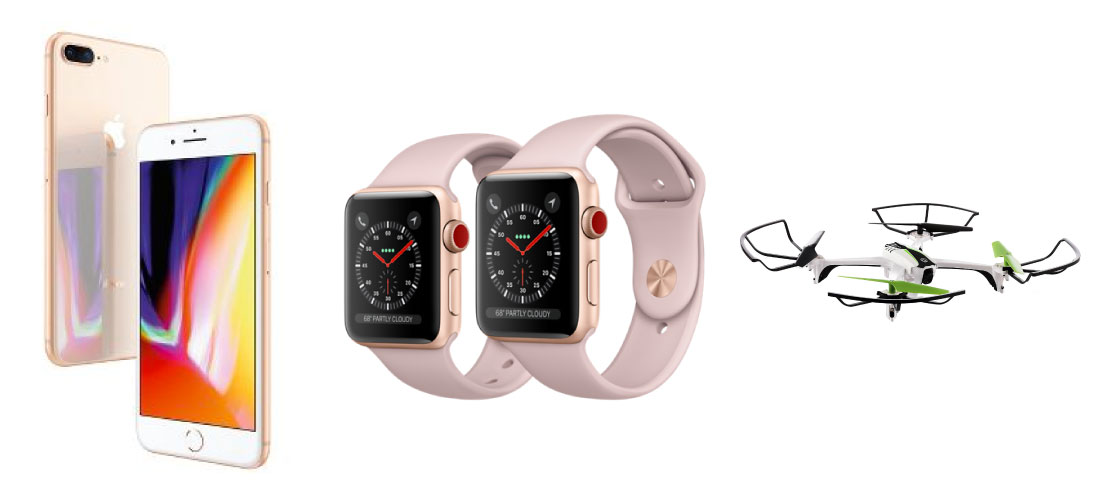 ELECTRONICS:
Apple Watch:
Josh got me the Apple Watch Series 1 when it first came out.  He just got me the new one, Series 3.  There is a price difference between the two.
Canon Rebel
This is an awesome starter DSL camera. You can always count on the holidays to bring out the very best deals on cameras.
Drone:
This seems to be the hot thing this year.  If someone you love is into gadgets, tech stuff, photography, this would be a good gift for them.  There are some killer deals out there!
iPhones – A couple years ago we got our two youngest iPhones.  We didn't plan on it originally BUT it was a buy one get one free deal at Target.  It was kind of a no brainer at that point.  You can get a $250 Target Gift Card if you purchase an iPhone.  Note: Josh went into Target to get this last year.  While you can buy phones online, it was easier to take care of it in person.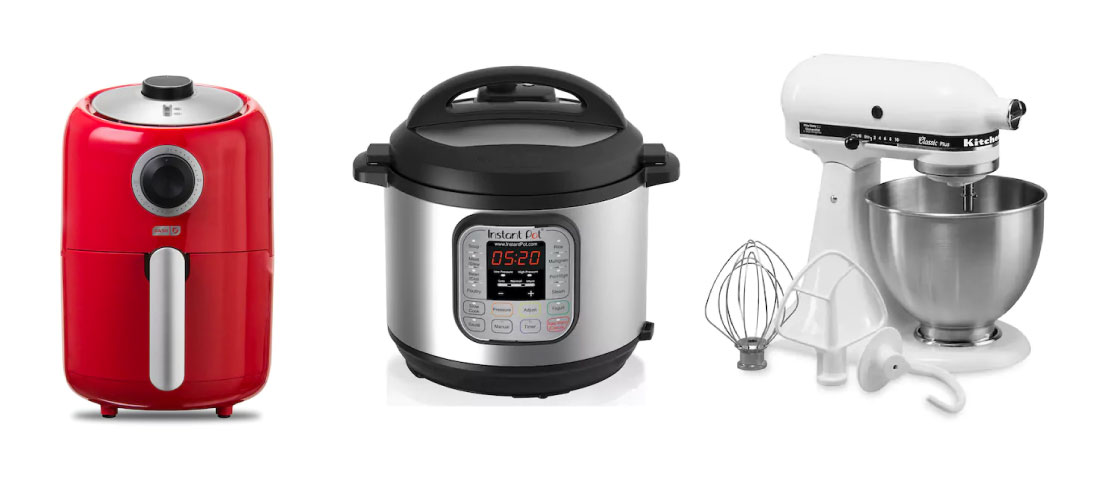 KITCHEN: 
Air Fryer:
I recently bought an air fryer and can't wait to cook all of the things with it.  French fries are calling my name. I have a feeling it's going to be as exciting as the pressure cooker was.
Instant Pot: 6 quart (this is the one I have)
There are lots of versions of this out there now.  You will find deals all over the place.  They are worth every penny.  After you get one, refer to this Instant Pot resources post.
Kitchen Aid:
My first Kitchen Aid was a 5 quart.  It lasted over 15 years (of me making cookies at least 2 times a week!).  I have since upgraded to a 6 qt but there aren't deals on the bigger ones.  You can find massive deals over the next few days on Kitchen Aids.
Slow Cooker:
I'd be lost without my slow cooker.  It has saved my behind many times.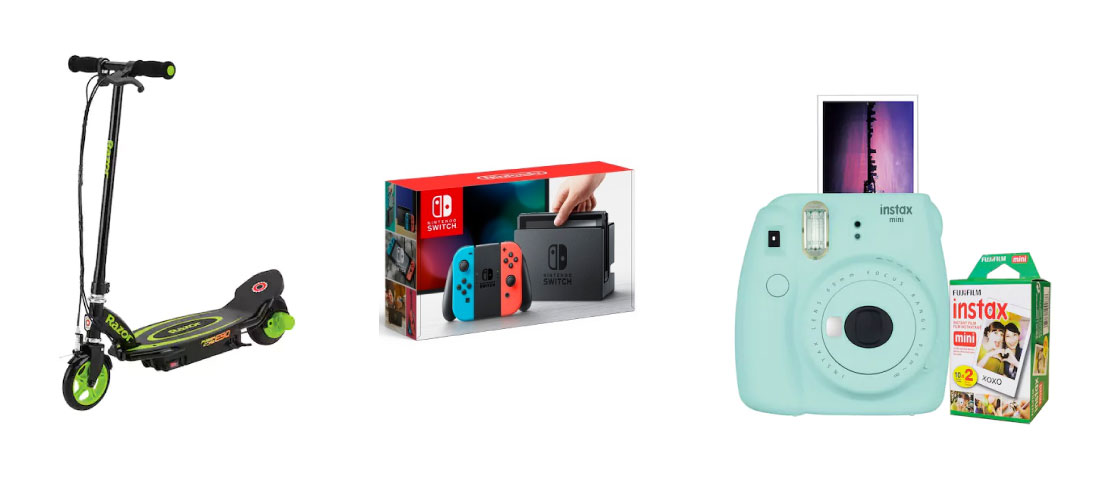 TOYS/GAMES: 
Fuji Instax Camera
I thought this trend would die down but it seems to be going nowhere! Makes a fun gift for tweens/teens.
Nintendo 2DS:
This is an older model of the DS's that are out there but still super fun and worthy of a deal!
Nintendo Switch:
One of the hottest toys of this year.  You can switch (get it? ;) between being a hand held device and using it with your tv at home.  Very cool!
Razor Electric Scooter:
Another one that has lots of competitive pricing out there.  A fun one to get kids outside and exploring more.
Things to note —-
TARGET: Those who have a Target Card get a preview early!
Target shoppers who spend $50 on Black Friday will get a 20% off coupon good for a future shopping date.
AMAZON: Amazon likes to spread their sales throughout.  So they've been doing Lightning Deals and Black Friday deals for weeks.
KOHL'S:  Take an extra 20% off site wide with code TAKE20. Valid 11/24-11/28.
Here are some of the codes for a little bit nicer stores:
MACY'S :
– 20% Off Black Friday Sale with code BLKFRI. Valid 11/21-11/24.
– 20% Off Cyber Monday with code CYBER. Valid 11/25-11/26.
NORDSTROM:  Receive up to 60% off. Valid 11/22-11/26.
Check out these holiday gift guides: