On your next camp adventure, make sure to download this camping scavenger hunt and use with your kids: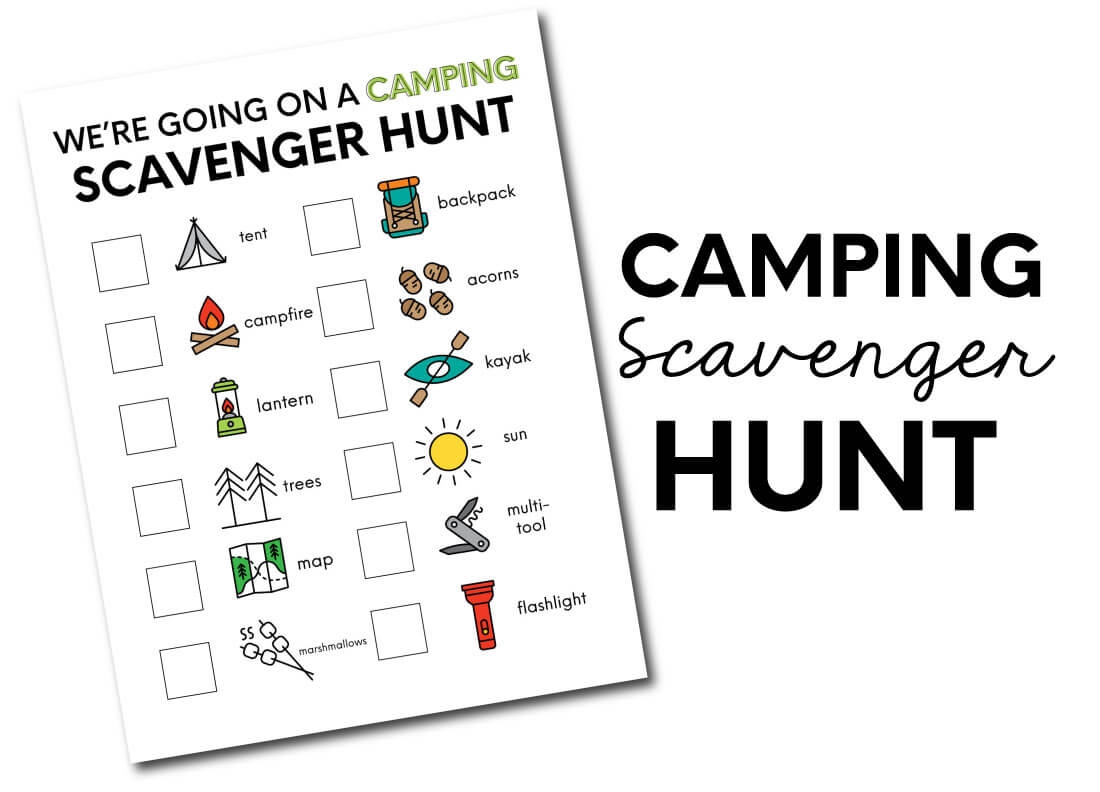 Camping Scavenger Hunt for Kids
So you're getting ready for an upcoming camping trip and you want to make as fun as possible for your entire family. Have you thought of the food, the activities, all of the little details? Although there is usually a lot to do while camping, downtime is a big part of it too. Add this simple printable into the activities for your family to do along with my nature scavenger hunt!
Camping Scavenger Hunt
Feel free to make your own or add to the list that I've already made. Here's what is on my list:
tent
campfire
lantern
trees
map
marshmallows
backpack
acorn
kayak
sun
multi-tool
flashlight
When we have gone camping or RVing, it has involved long drives. Not only can this be used at a campsite, but it could be used on the drive to your camp spot.
Download this camping scavenger hunt by subscribing:
Camping Activities for Kids
There are so many fun activities to do while camping. Some suggestions:
Other Camping Posts
Looking for other ideas for your next camping trip? Here you go: