Looking for something fun to do with your kids? Try this Nature Scavenger Hunt! Printable included below.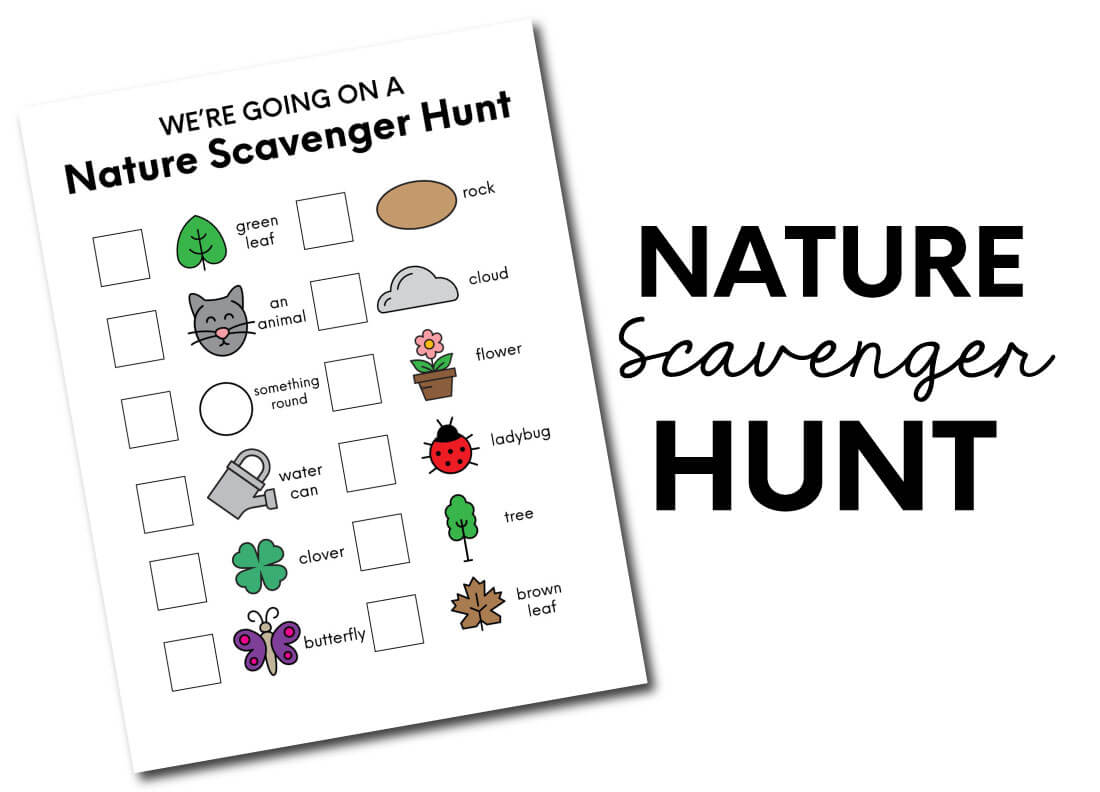 Nature Scavenger Hunt for Kids
With the weather warming up, now is the perfect time to explore in nature. Even though we might be indoors a lot, a simple walk or drive can break up the routine and give your kids something to look forward to!
Want more ideas for what to do indoors with preschoolers? Kids? Teens?
Nature Scavenger Hunt
Feel free to make your own or add to the list that I've already made. Here's what is on my list:
green leaf
an animal – could be a cat, dog, whatever they find!
something round
water can
clover
butterfly
rock
cloud
flower
ladybug
tree
brown leaf
The possibilities are endless for what kids can find outside while exploring nature. This printable can be used in the backyard, on a walk or a drive. Feel free to add more items to the list to make it even longer.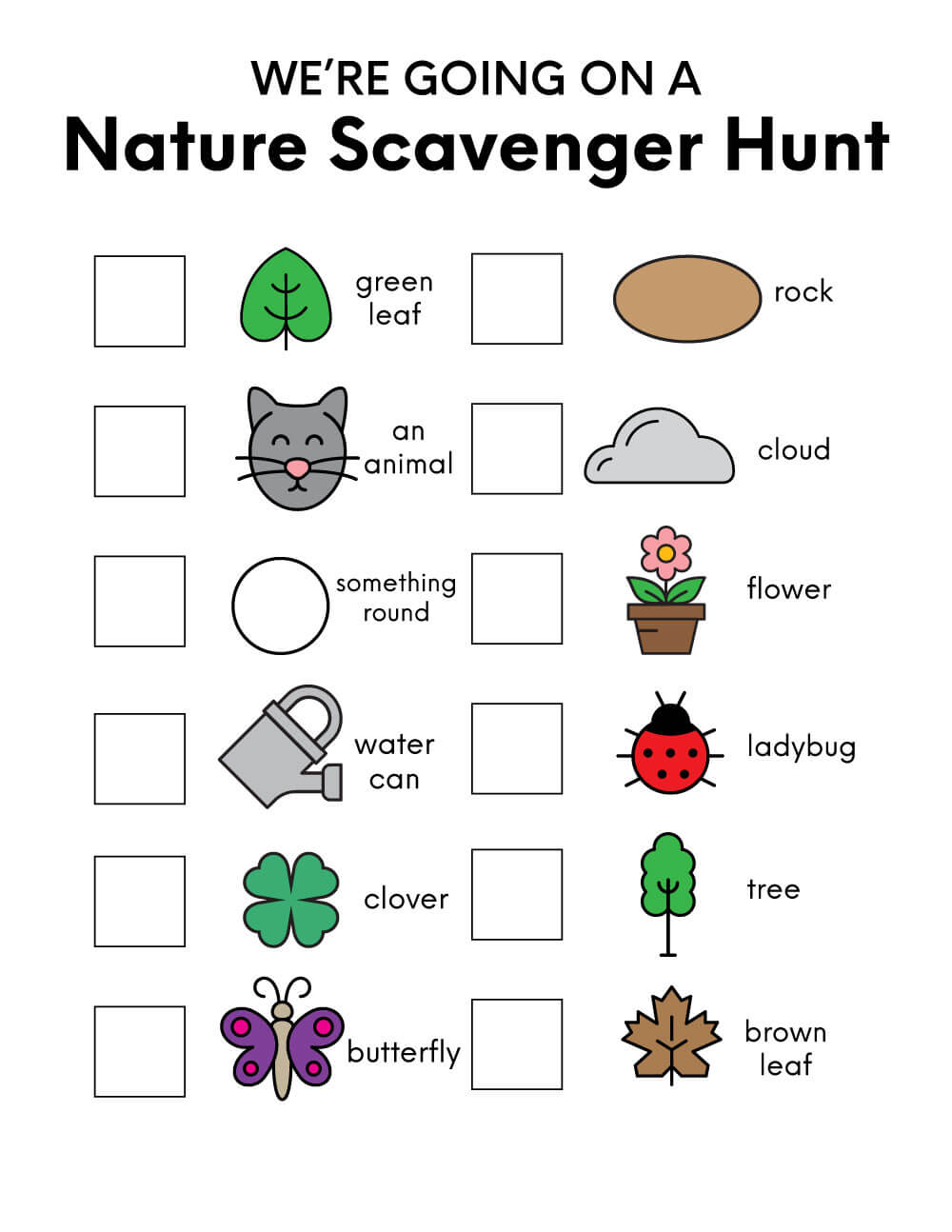 Download this nature scavenger hunt. For personal use only.
Scavenger Hunt Ideas for Kids
Looking for other ideas for kids? Here you go:
And these fun ideas too:
The ULTIMATE scavenger hunt —>> Amazing Race – if you're looking for a birthday party idea, this one was the best!