For an easy dinner, try this Green Chile Chicken Quesadilla recipe.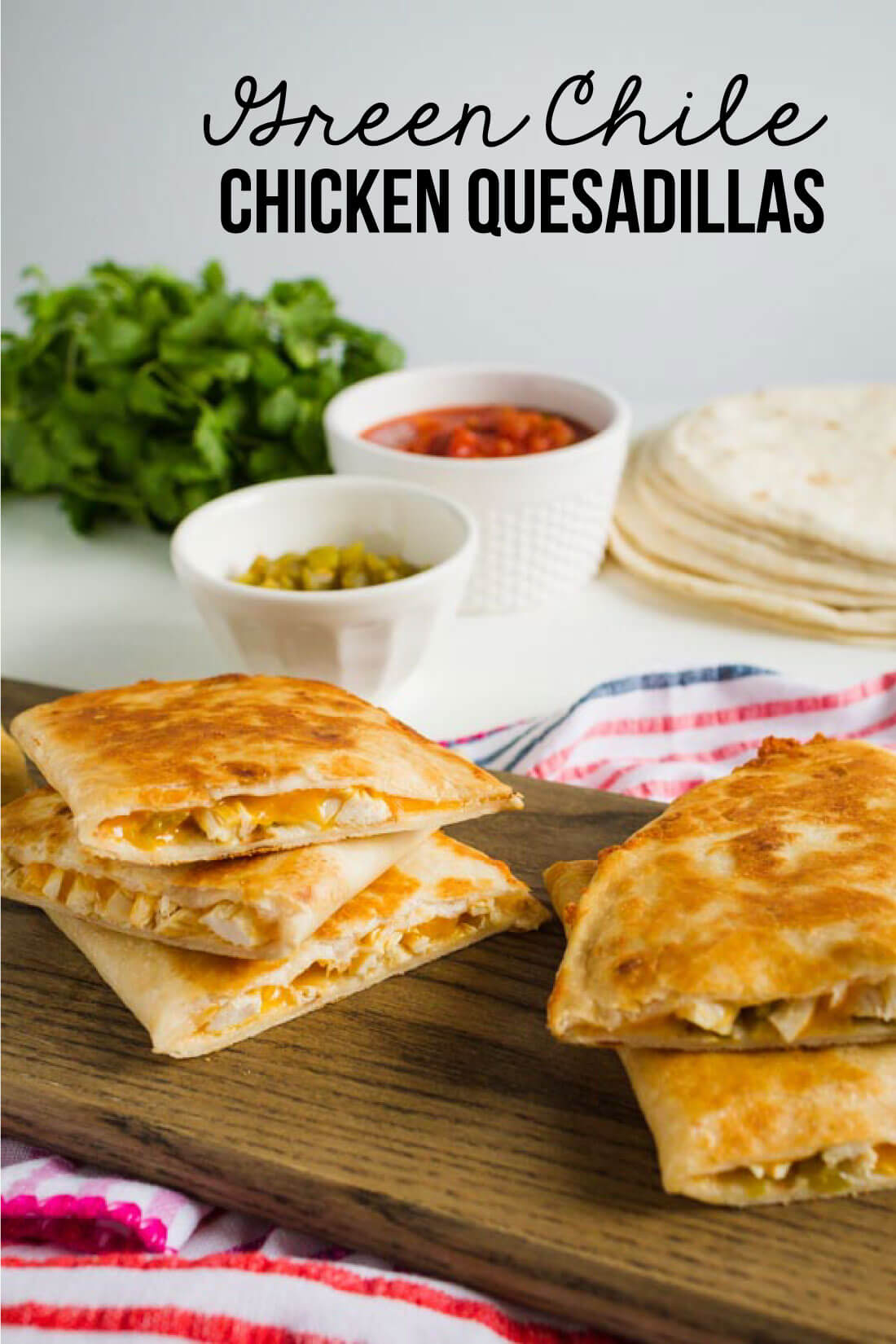 You know how some times you just don't have it in you to make a huge meal for dinner?  This quesadilla recipe is perfect for those nights.  When you don't want the kids to eat cereal, but you need something quick and easy.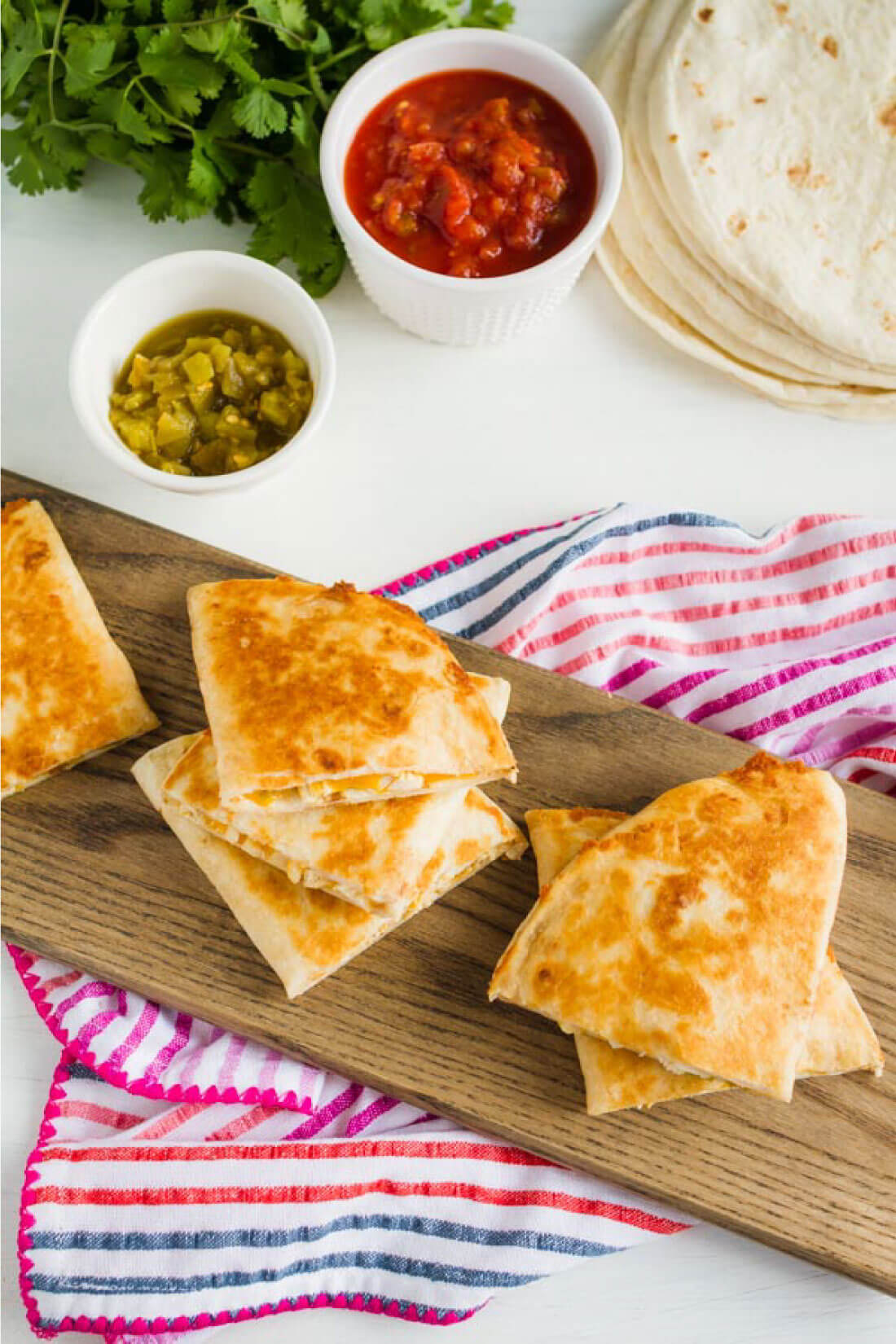 I can never resist tortillas and cheese.  But this recipe elevates the typical chicken quesadilla recipe with a little bit of a kick.

Chile Chicken Quesadilla Recipe
Ingredients
1 package flour tortillas for burritos
2 cups finely shredded Mexican cheese blend
2 cups shredded or finely chopped cooked chicken
1 can chopped green chiles
2 tablespoons butter, melted
1 cup salsa
Instructions
Top one half of each tortilla with cheese, chicken and green chiles.
Fold other half of each tortilla over filling; press down with back of pancake turner.
Lightly brush melted butter on both sides of each filled tortilla.
Heat 12-inch nonstick skillet over medium heat.
Cook 2 filled tortillas at a time 3 to 4 minutes, turning once, until golden brown and hot.
Cut into wedges.
Serve with salsa.
My husband loves food with spice and adding green chiles to the mix makes this one spicier than normal quesadillas.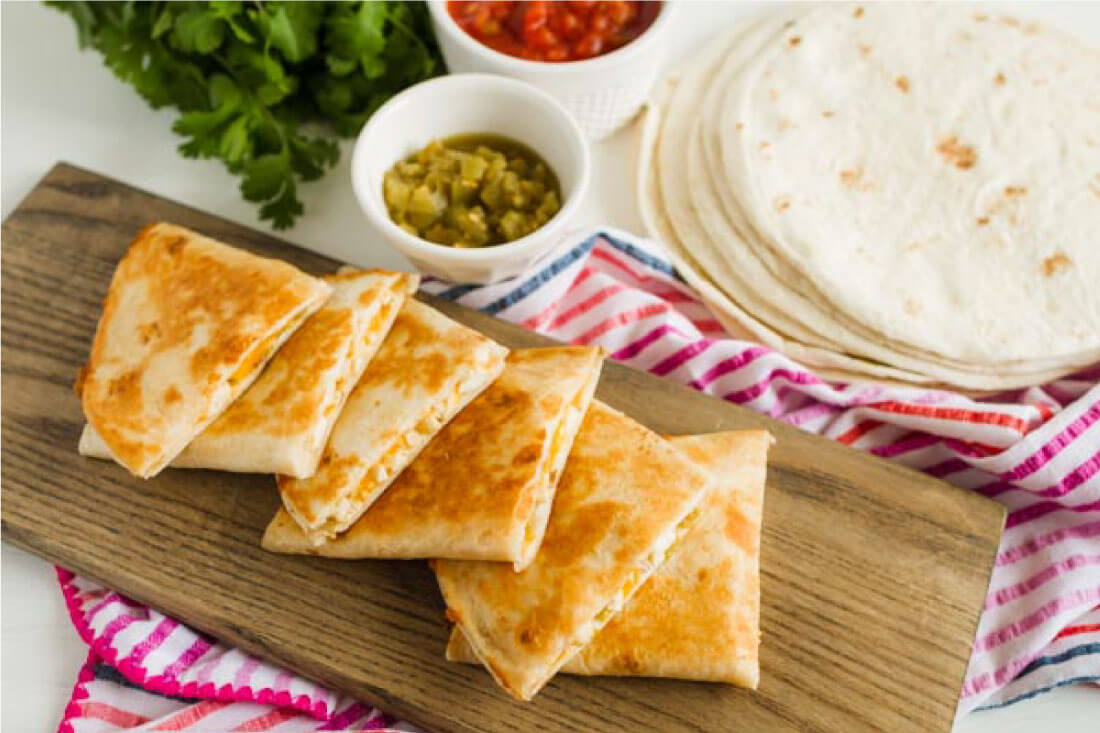 And doesn't everything taste better cooked in butter?  I'm going to say YES.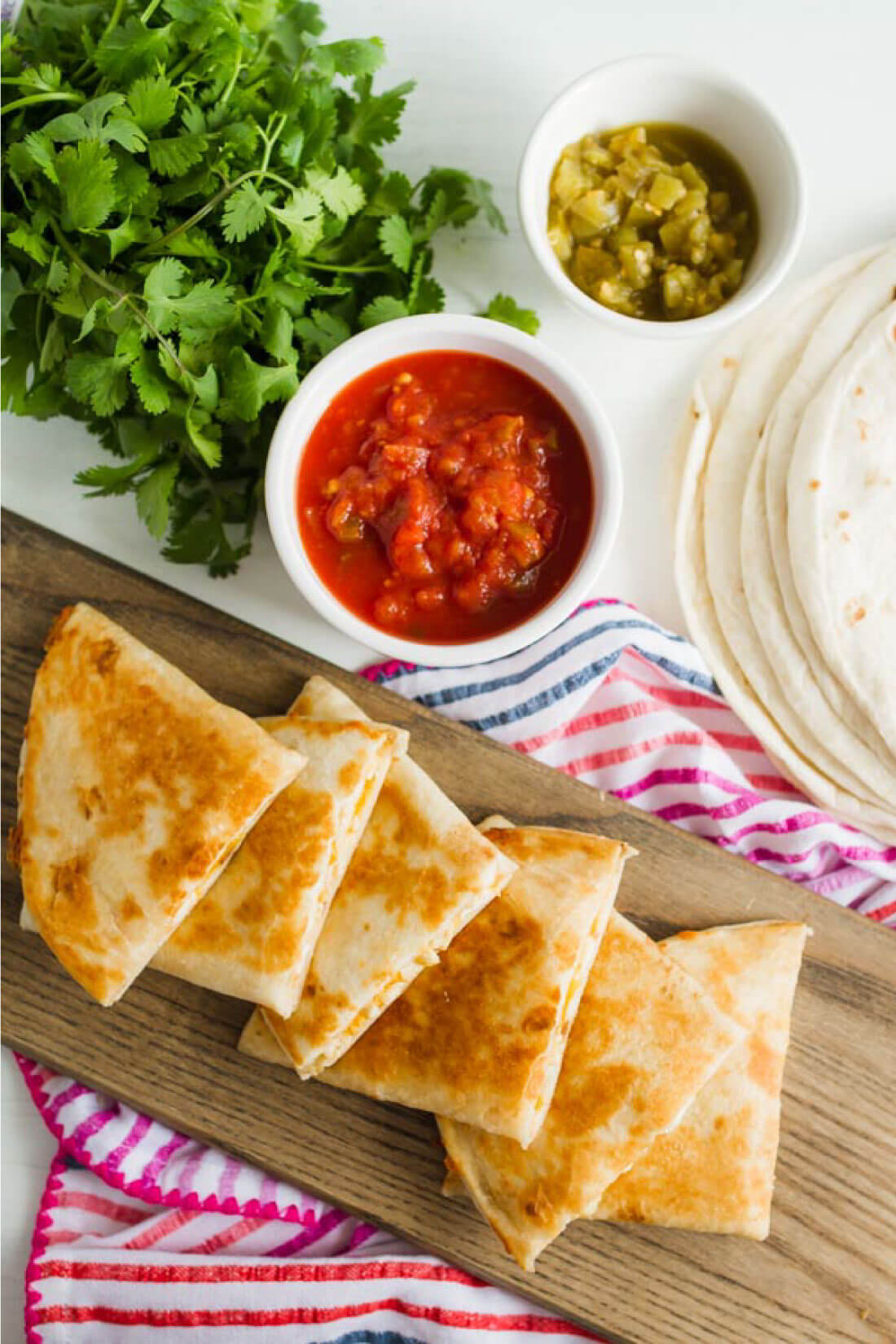 Food photography and styling courtesy of My Name is Snickerdoodle.
If you like this recipe, you'll like these too: