A little bit of a different take on chocolate chip cookies, make these Chocolate Chip Cookie Bars!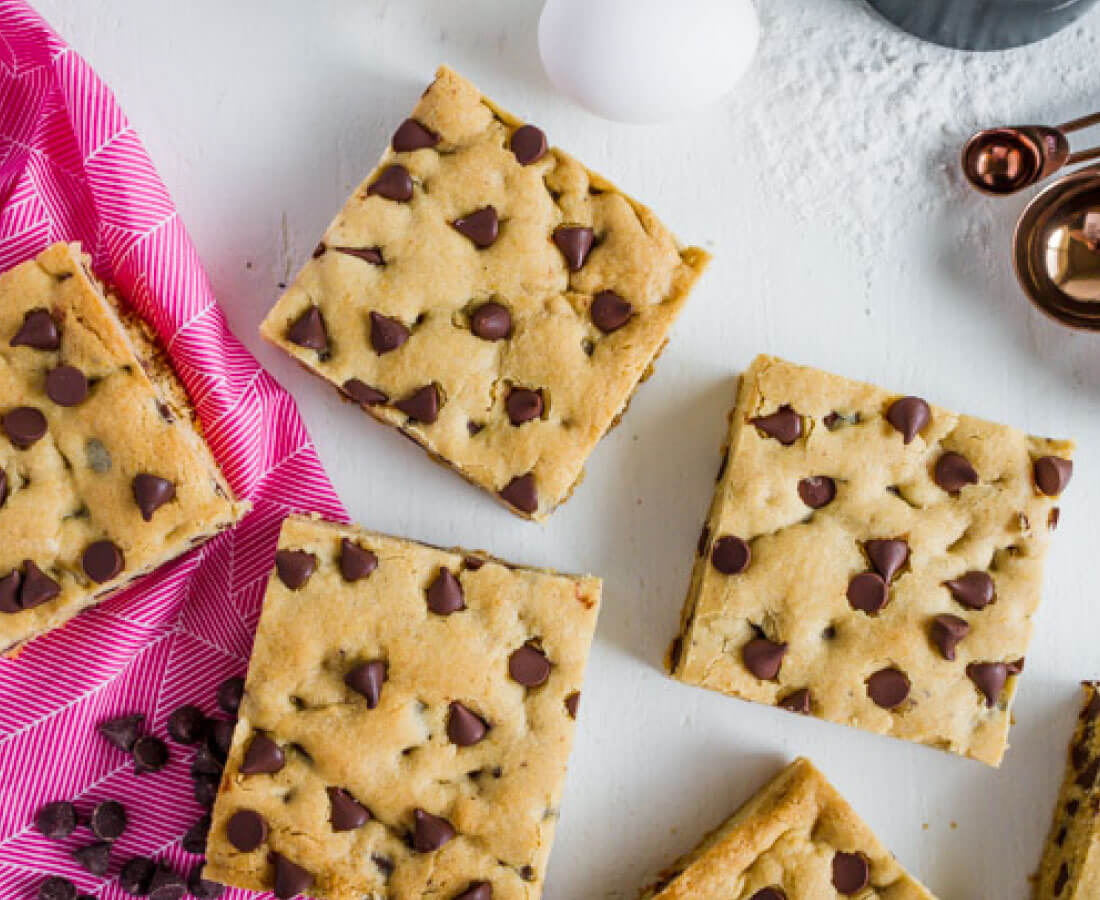 Even though I don't love chocolate (it's true!), I can't resist a really good chocolate chip cookie.  There's not a ton of chocolate, just a touch.  And these chocolate chip cookie bars are no different.  They have a good base recipe and then chocolate chips sprinkled in.  Yum!
Chocolate Chip Cookie Bars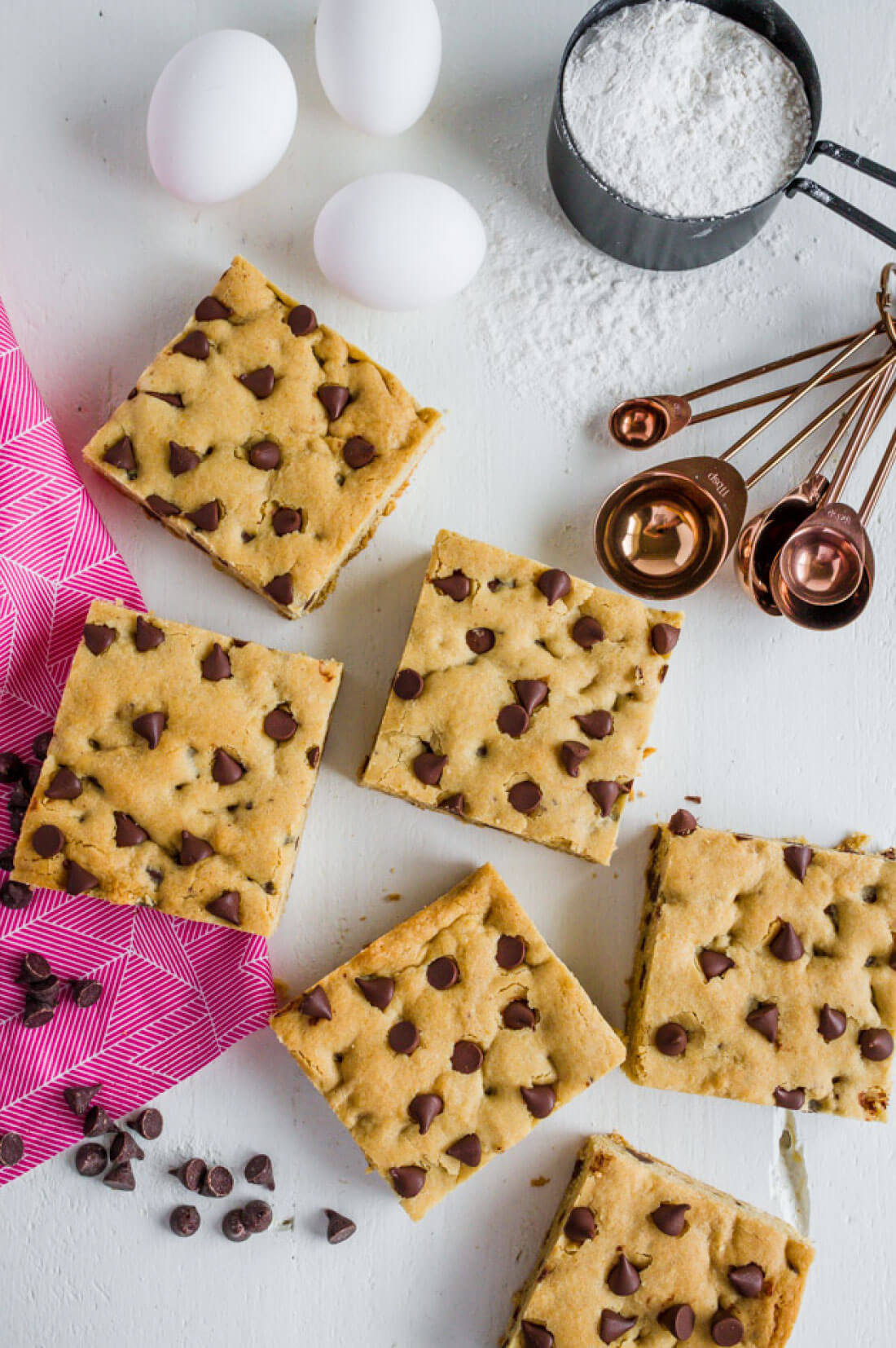 Just like my chocolate chip cookies, there are a few tips to make these perfectly every time:
– Make sure that you have fresh eggs, flour and baking soda.  This can all make a difference on texture and taste.
– I prefer a mix of Ghirardelli chocolate chips – semi sweet and milk chocolate.  They have a buttery taste and I've tried several others but these are the best!
If you like this recipe, you'll like these too: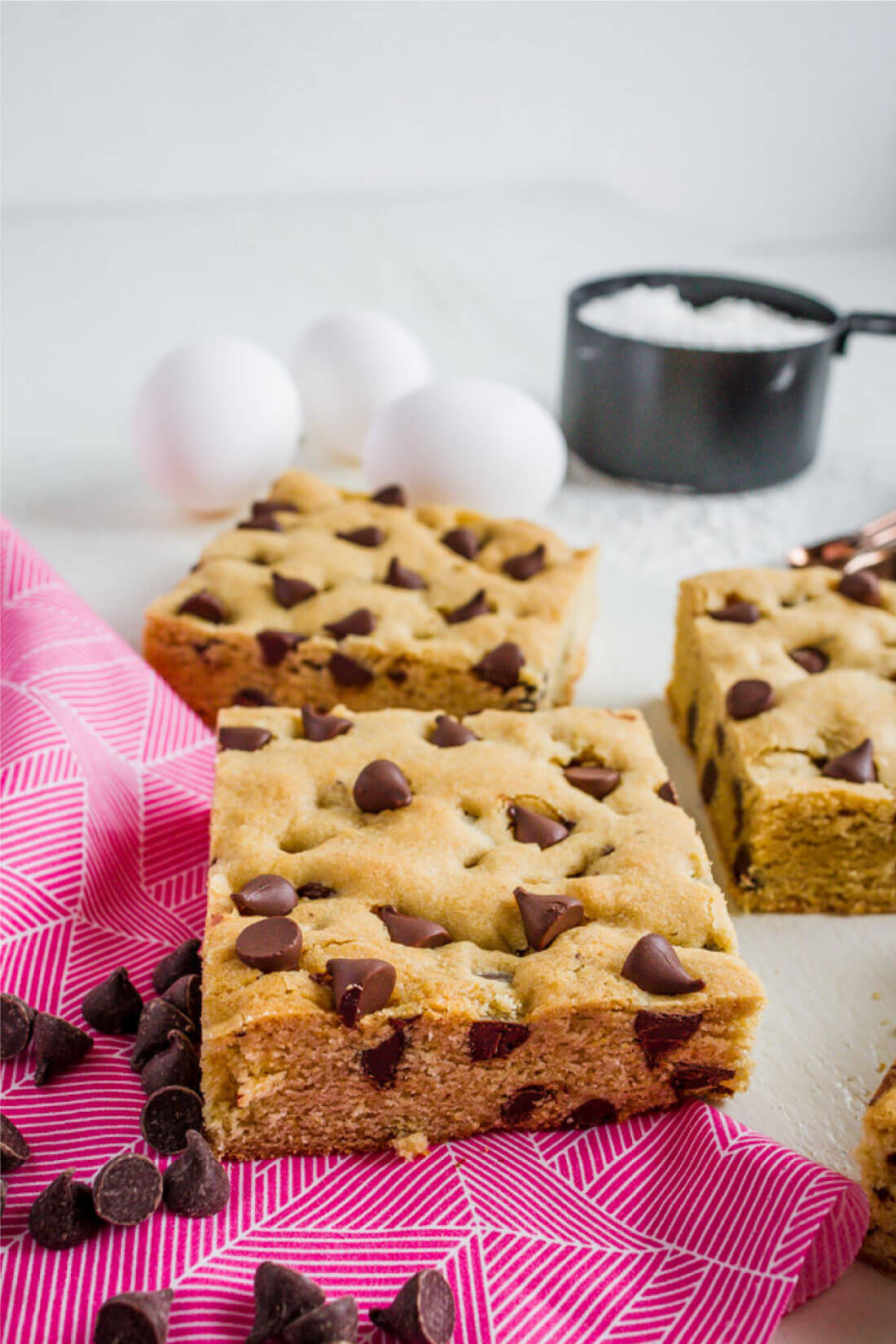 Chocolate Chip Bars
Give this recipe a try and let me know how you like it!

Chocolate Chip Cookie Bars
Ingredients
1 lb. (2¼ c. packed) brown sugar
¾ c. oil
1 tsp vanilla
3 eggs
2½ tsp baking powder
2¾ c. flour
1 tsp salt
chocolate chips (I prefer Ghirardelli)
Instructions
Preheat oven to 350.
Combine brown sugar, oil, vanilla and eggs.
Add baking powder, flour and salt.
Add desired amount of chocolate chips.
Pour into greased cookie sheet with walls (or jelly roll).
Spread into an even layer.
Bake for 20-25 minutes until golden brown.
Let cool and cut into squares.
Cookie Bar Recipes
These cookie bar recipes are on my list to try out – they look so good!!