This Chocolate Ice Cream Bar Sandwich Dessert is one of the easiest dessert recipes you'll ever make.  It just takes a few ingredients and a little time to freeze.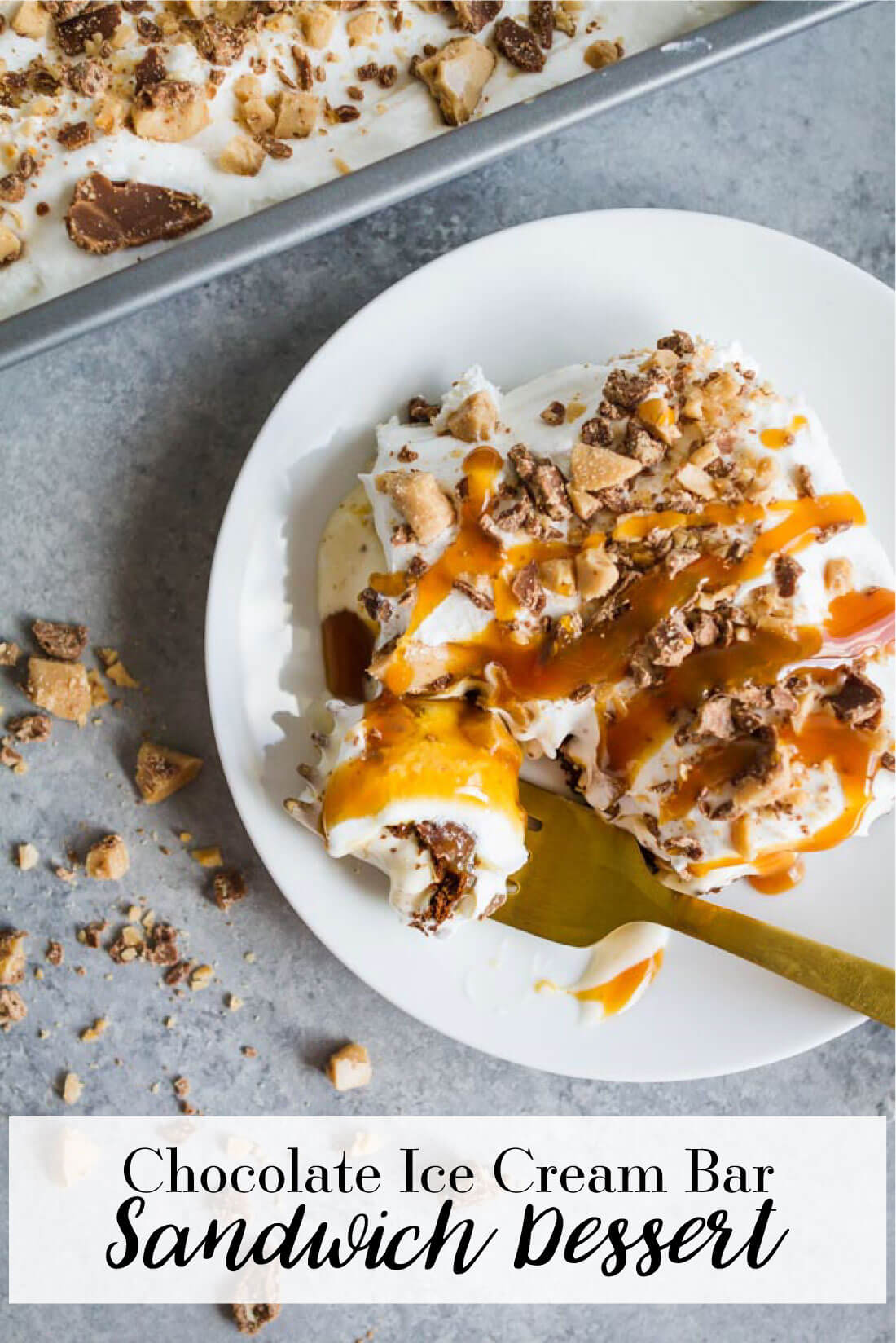 Another one of my old school favorites from 10+ years ago, I love this dessert.  It combines some favorites of ours – ice cream bar sandwiches, whipped cream, caramel and Heath Bars.  You could substitute the Heath bars if you want with other candy bars but I love it this way.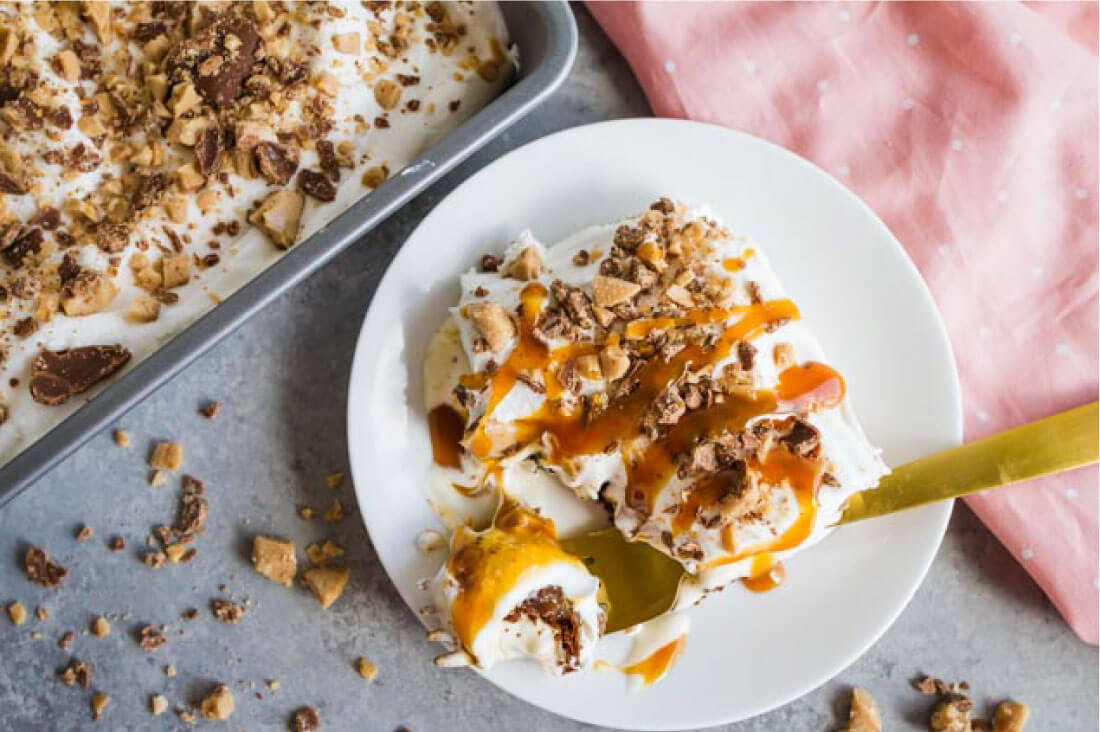 The only thing that you really have to plan ahead for is the time to freeze.  You have to have give yourself several hours to solidify the bars.  It'll be hard to wait that long because it tastes so good.. but you can do it! If I can, you can.  :)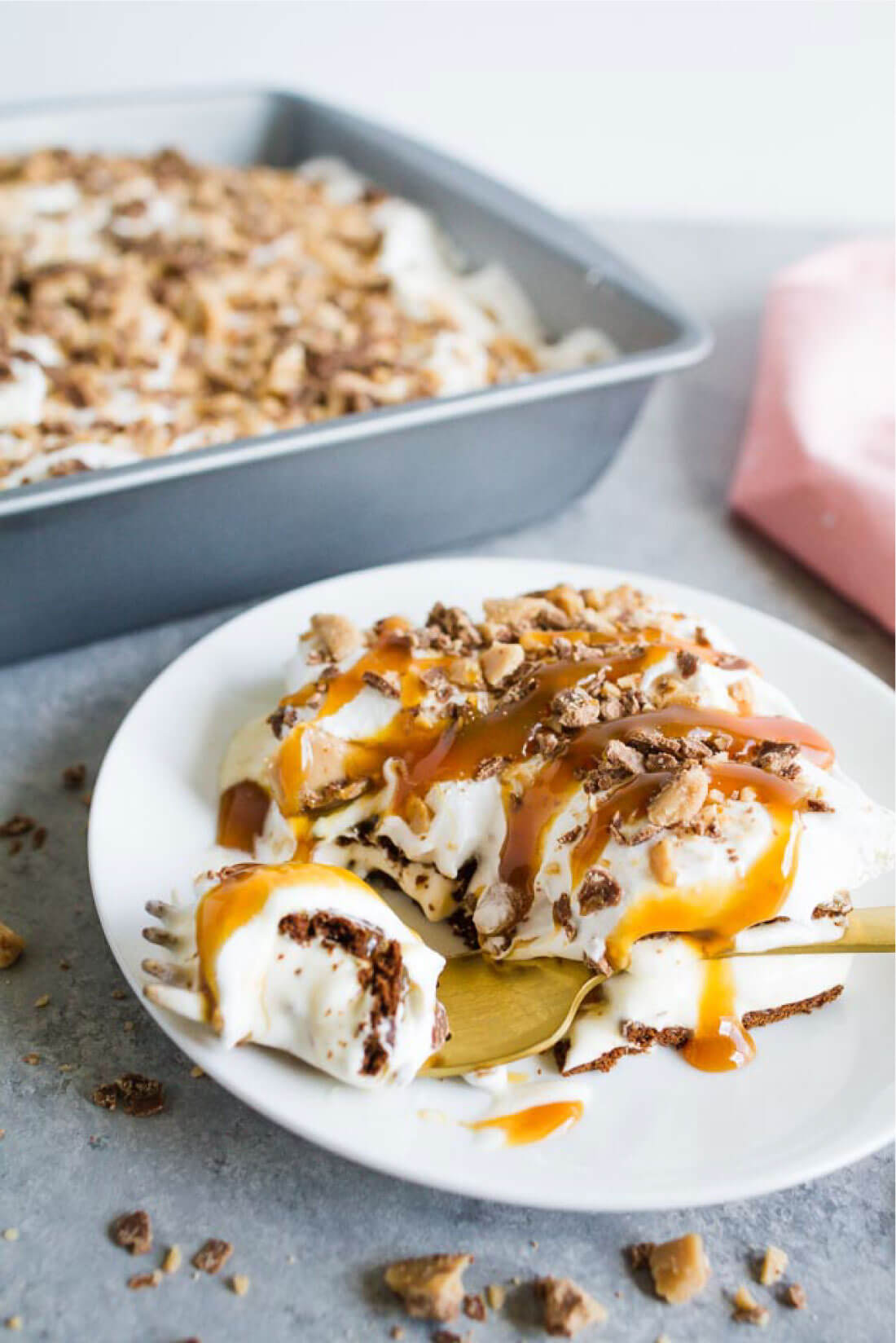 If you've visited 30days before, you know that I love easy to make recipes and desserts.  This one fits the bill in both categories!

Chocolate Ice Cream Bar Sandwich Dessert
Ingredients
16 ice cream sandwiches
6 oz. caramel ice cream topping
12 oz. Cool Whip
2 large Heath Bar candy bars, finely chopped
Instructions
In a 9x13 pan, place ice cream sandwiches in a single layer.
Pour caramel topping over the top (microwave for a few seconds if it's not pouring out easily). Spread Cool Whip over top. Sprinkle Heath bar crumbs over the top- I used my mini food processor to chop my Heath bars up; took 10 secs and worked like a charm.
Cover with foil. Freeze for several hours.
Thaw for 5-10 minutes before serving.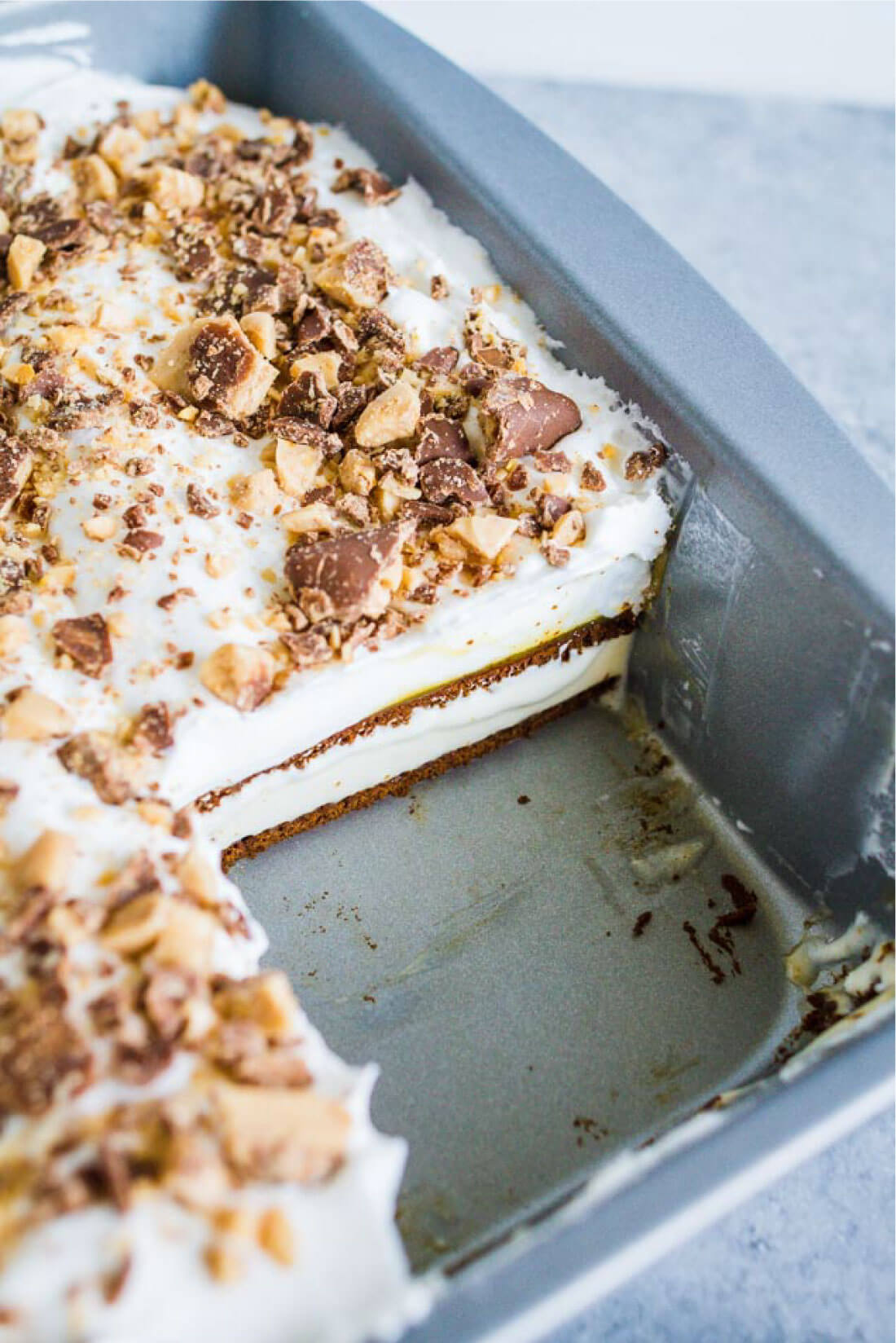 If you like this one, you'll definitely like these dessert bar recipes too: