Last weeks printable gift bags were a hit- yay!  And now the countdown is on.  Have you baked this year yet?  We're getting ready to deliver our treats.  I made some Christmas treats printables to attach to our plate.
If you follow me on Instagram, you know that our very favorite cookies for the holidays are Cranberry Pistachio Christmas Cookies.  They are SO easy and SO good.  Josh has requested them several times a week since I made our first batch!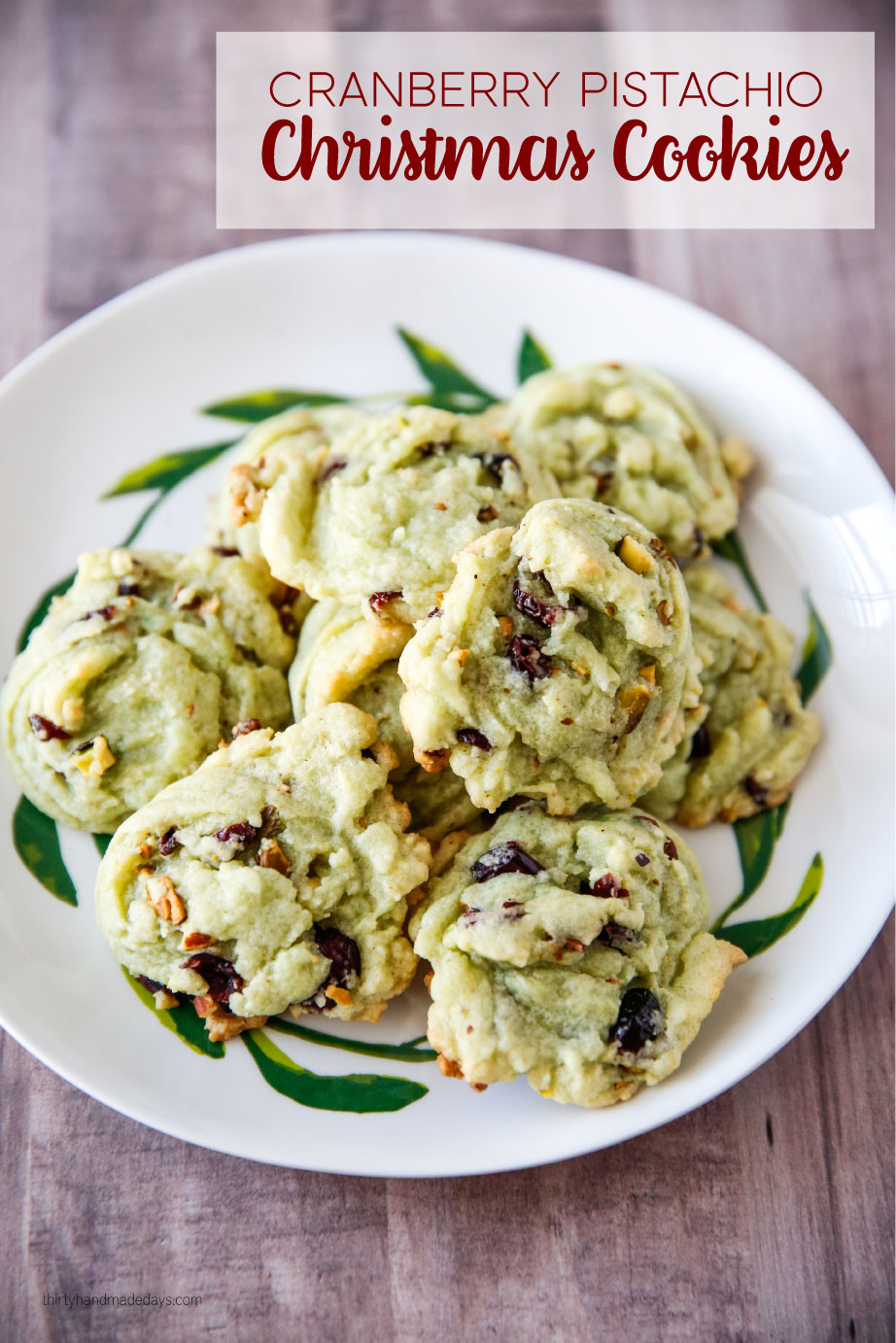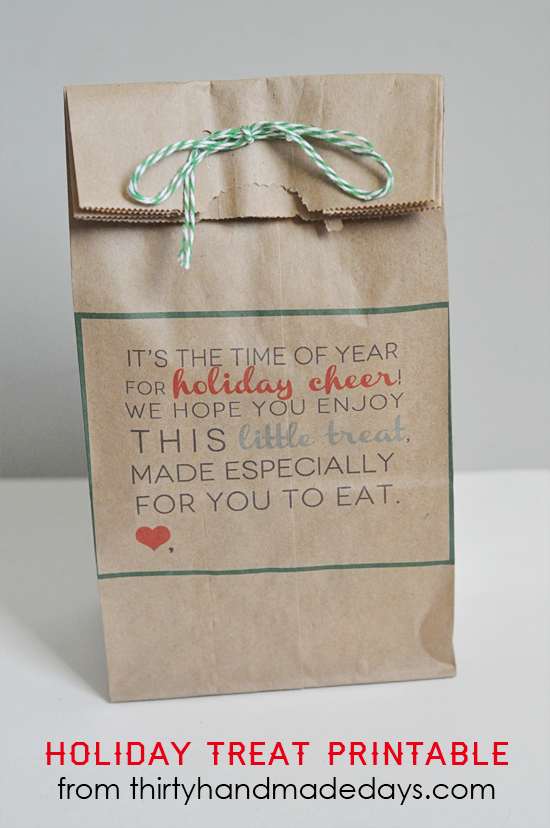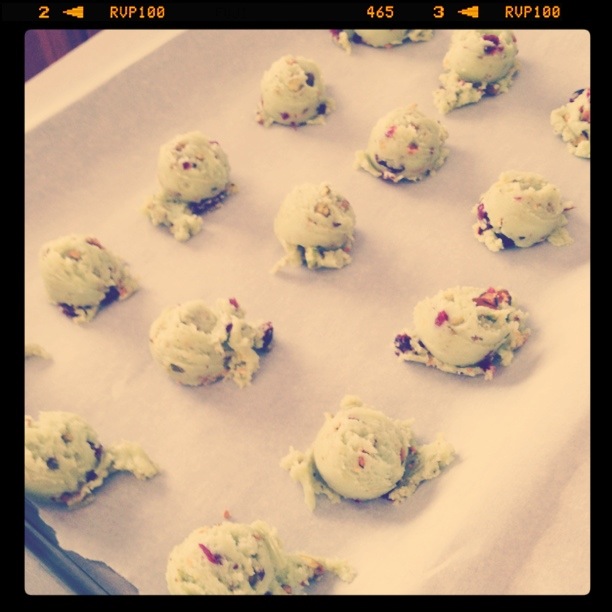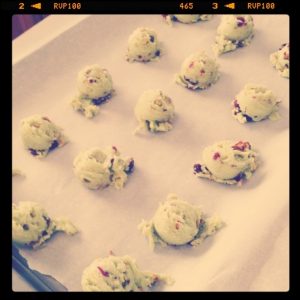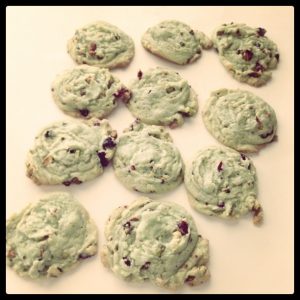 I've made two ways to print these cute files – one for a lunch bag and one full sheet to print on cardstock and cut up.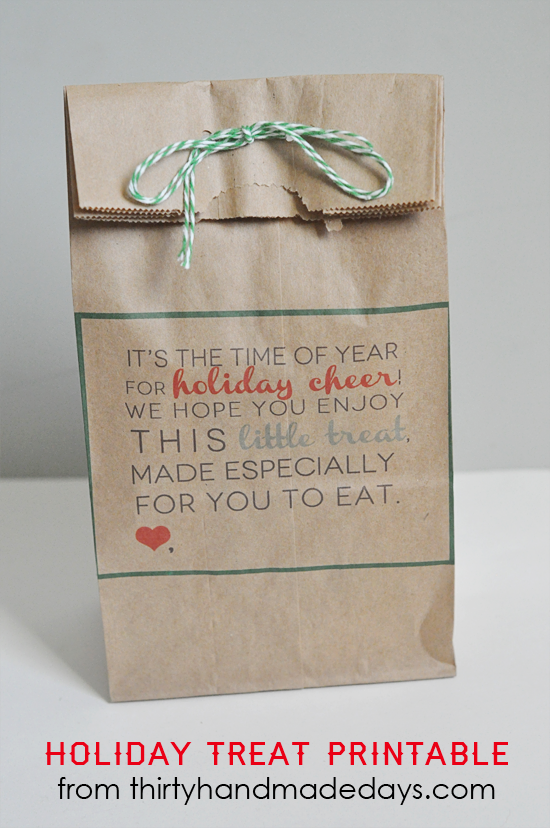 Click on the links below to download.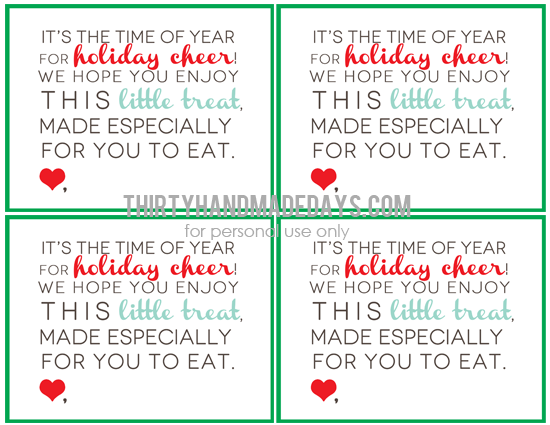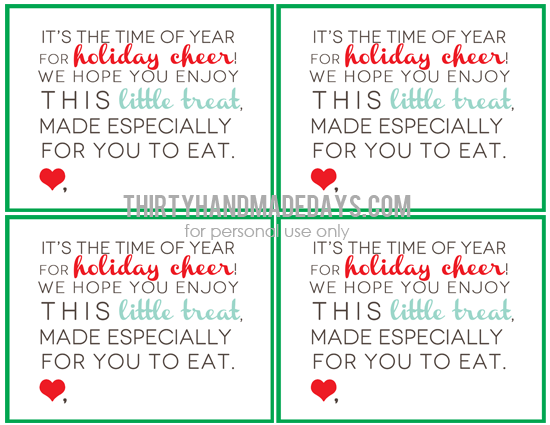 Download 4 treat cards
or lunch bag treat bag
When printing lunch bags, refer to my printable gift bag post.
If you like this post, you'll like these too: