Make any space relaxing with these simple tips and a clean room checklist. It can be used for your kids or you!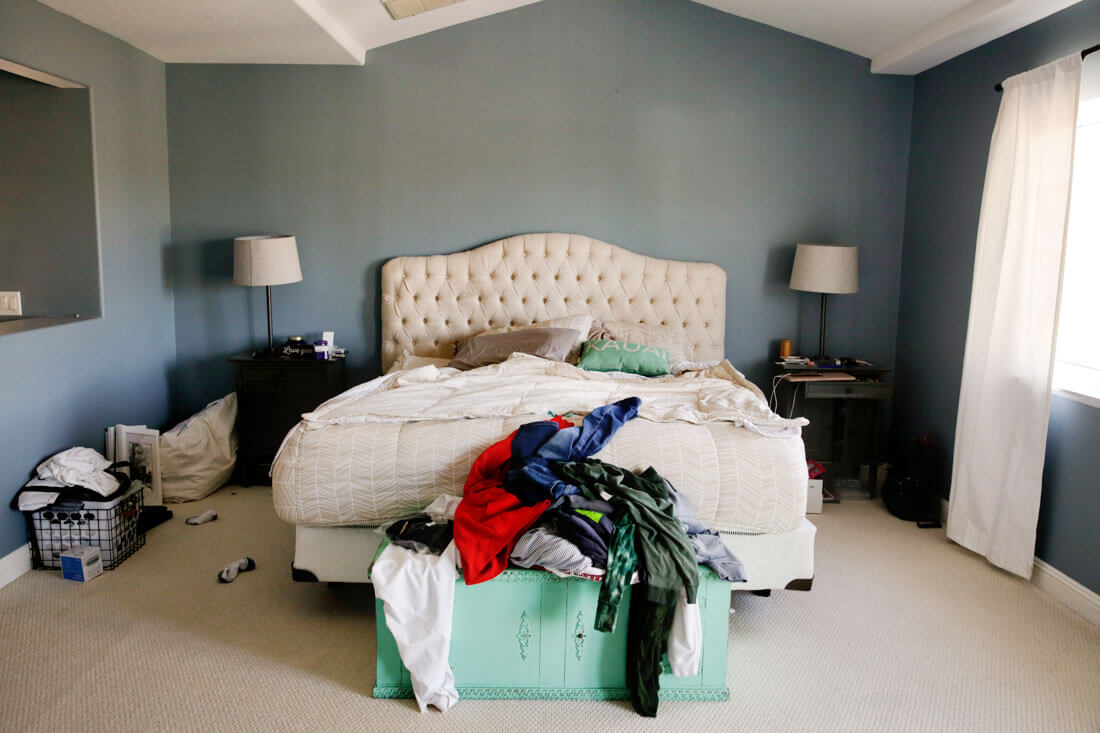 This post is in partnership with Hoover. I am beyond thrilled to work with a company I absolutely love!
Cleaning is something that I've never really enjoyed.  I have friends who clean when they are stressed.  That will never be me! But it's obviously necessary so I do what I have to in order to get to the fun stuff. 
Getting a room clean is one thing, but keeping it that way is another.  My advice? Set aside a day once a week to get it clean.  Here's how my master bedroom started: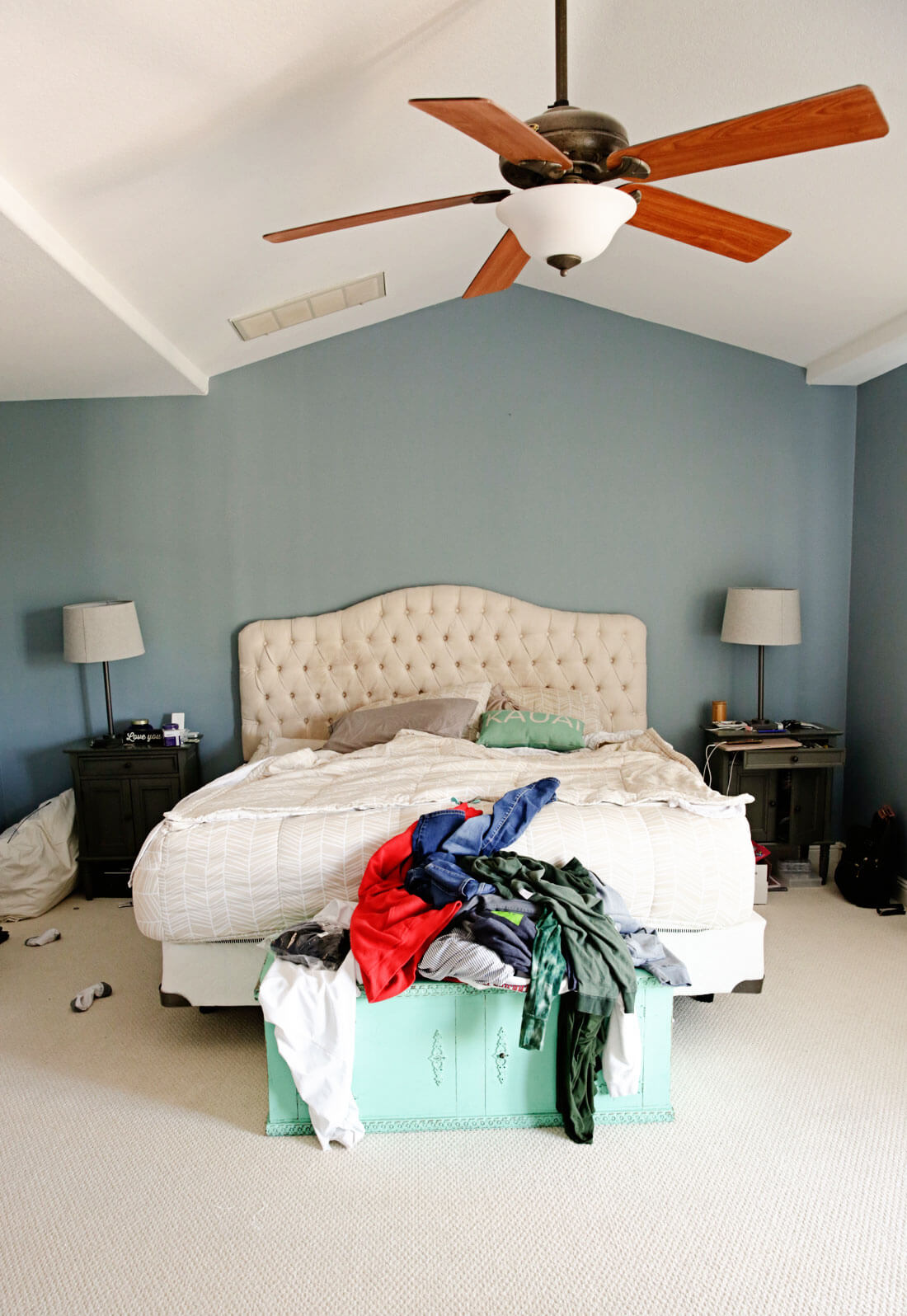 Clothes all over, clutter, not vacuumed, trash that didn't belong.  The honest truth is … my bedroom in our old house was so much worse most of the time.
How to clean room
Get everything together that you'll need for a clean room –
This includes rags or paper towels, trash bag for trash, vacuum and/or mop, window cleaner if applicable
Clear the clutter
Take anything out that shouldn't be in the room.  I often use laundry baskets or containers as sorters – keep, trash and donate.   Is there a fork in your room (like I found)? Take it out.  Are there things out of place? Get them out of there.
Dust, wipe down, polish
Using rags or paper towels, wipe down surfaces to get rid of any dust or grime.
Vacuum and/or mop
Self explanatory but I'll explain why I'm loving my new Hoover below.
Straighten up
Make sure books, blankets, clothes, everything is in the spot it should be.  Where you'll be able to find it and go back to again and again.
Take out the trash
Grab the printable at the end of this post!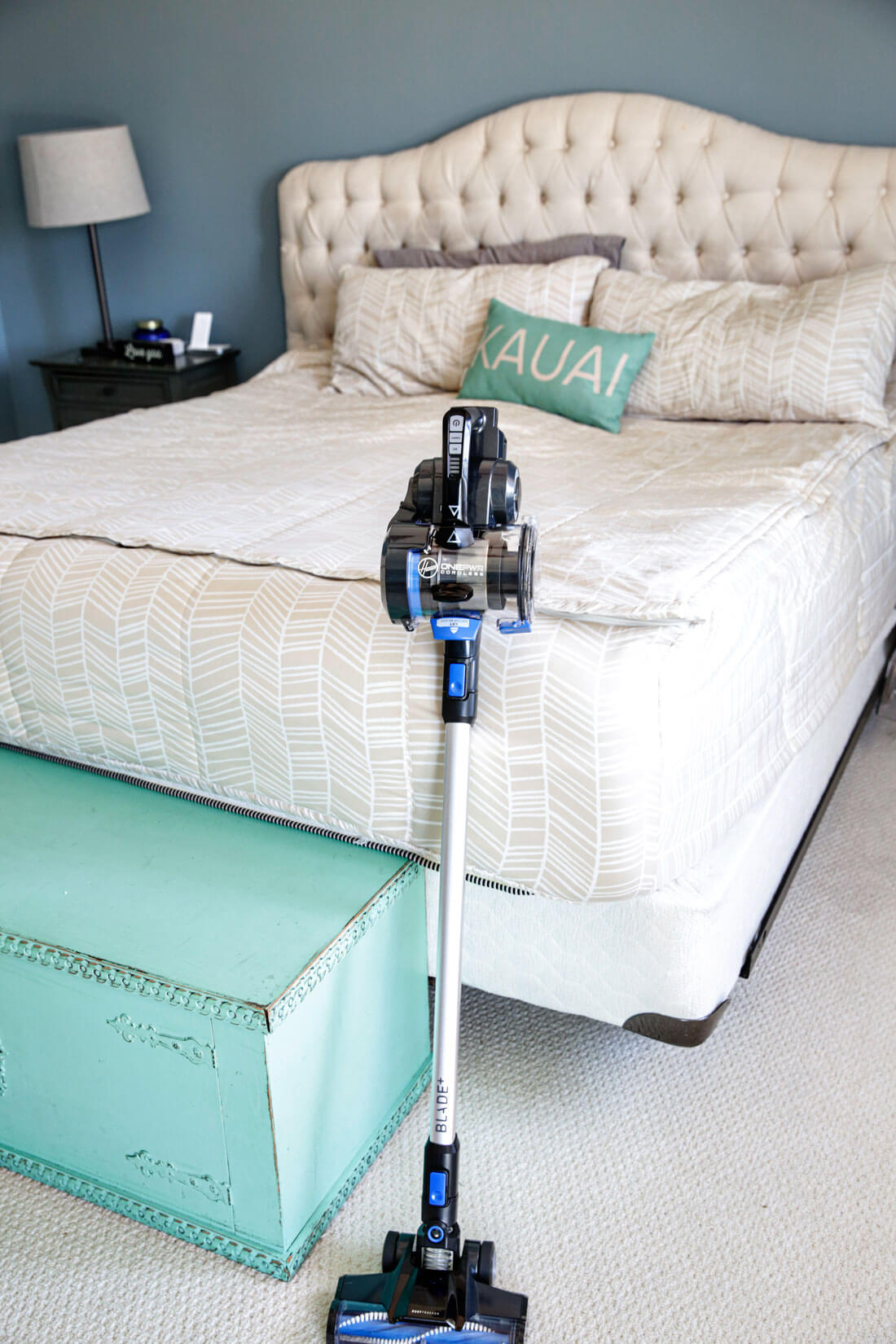 Hoover recently sent me a One PWR Blade + Cordless Vacuum. I have tried a lot of vacuums over the years but never a cordless one.  I've wanted to try one and I'm grateful for the opportunity to use it. Here are some things I'm loving about this one in particular:
It's super easy to put together.   It took me under 30 seconds to connect it all.  I don't love having tons of directions and this one didn't even require them.  It's that simple.
Lightweight – I like that it doesn't weigh a ton and is easy to maneuver because of that.  It's also easy to move things out of the way when using.
Lots of tools
Works on hardwood and carpet – most of our house is hardwood and tile.  Having a vacuum that works on both is a must.
Rechargeable battery – comes with a battery and charger to use.
Hanger for the vacuum – it also came with a piece to hang up the vacuum, which is nice.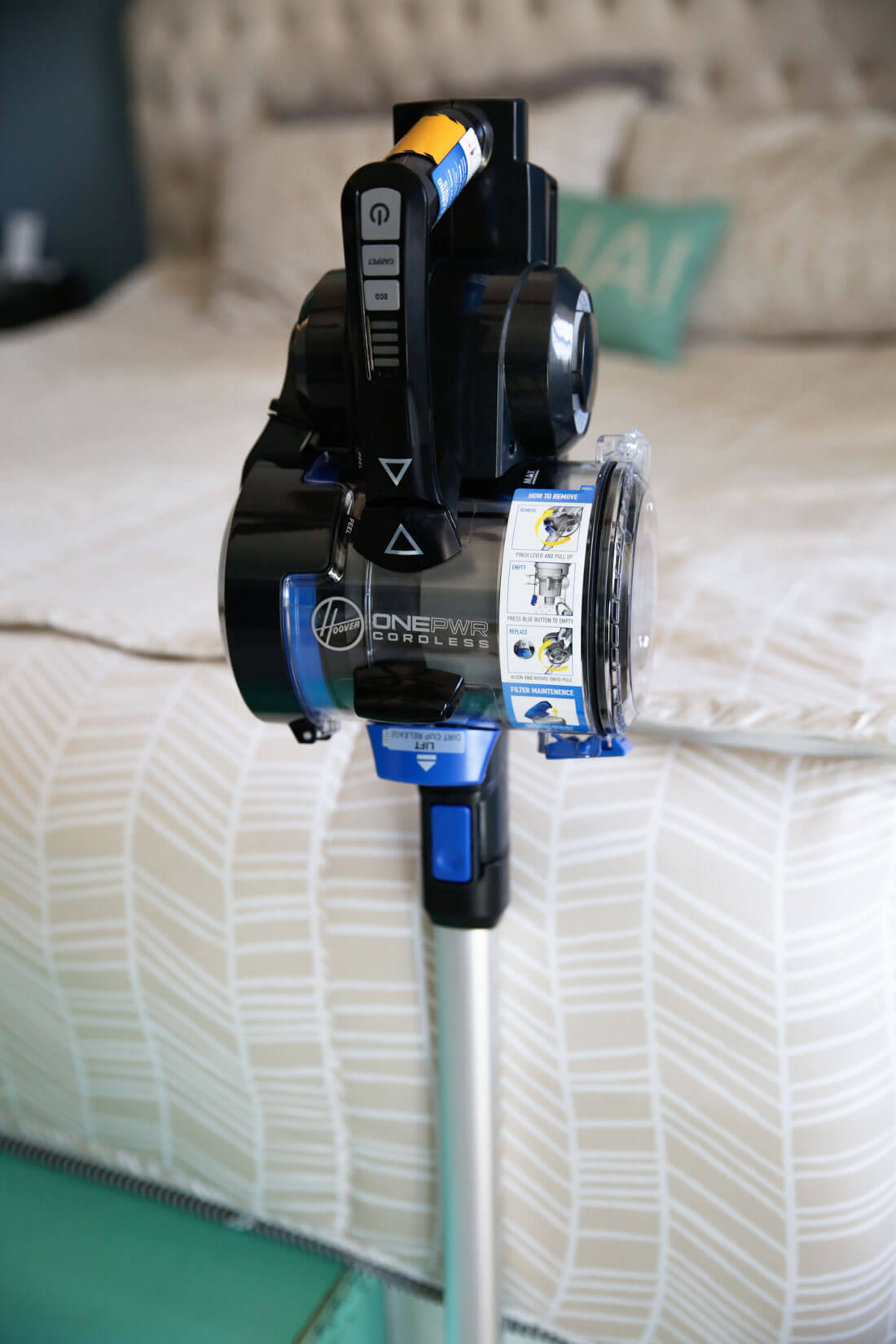 Before I used the One PWR Blade + Cordless vacuum, I charged the battery fully: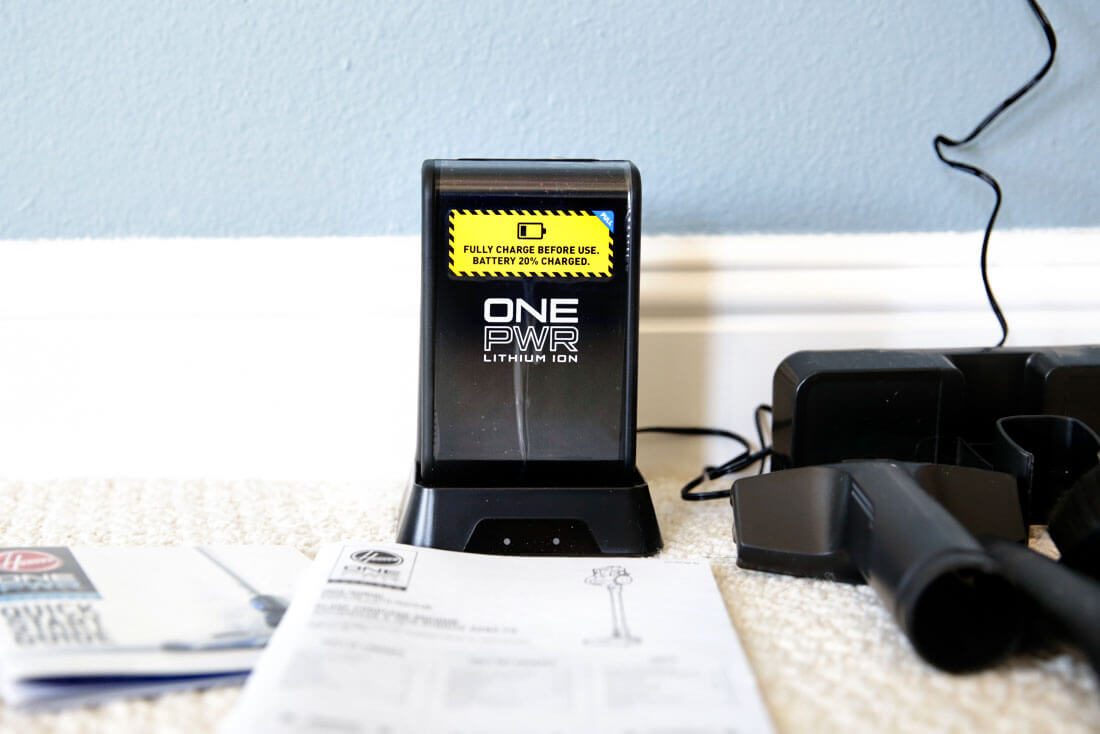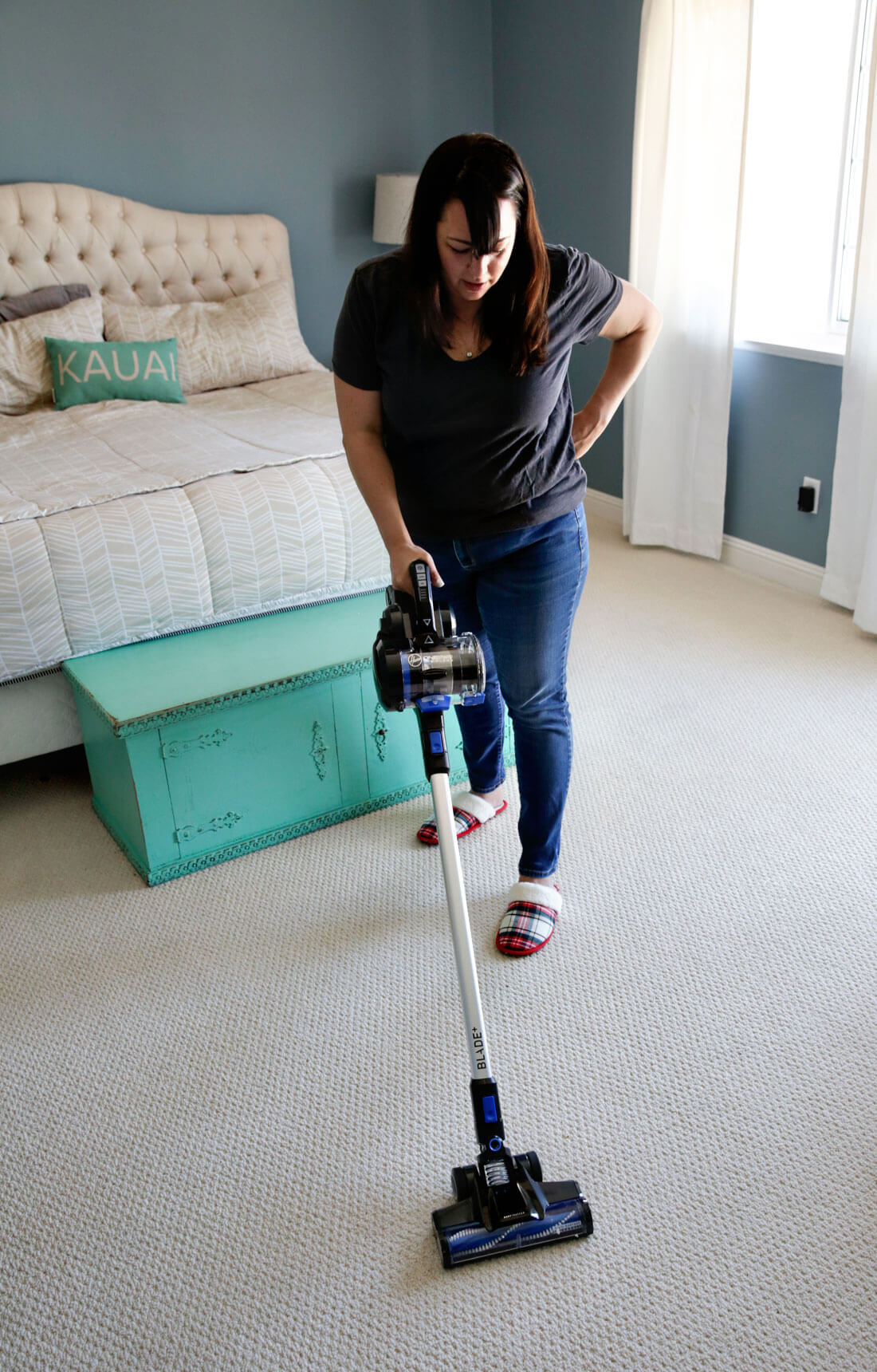 By cleaning once a week, I'm not overwhelmed by a huge mess!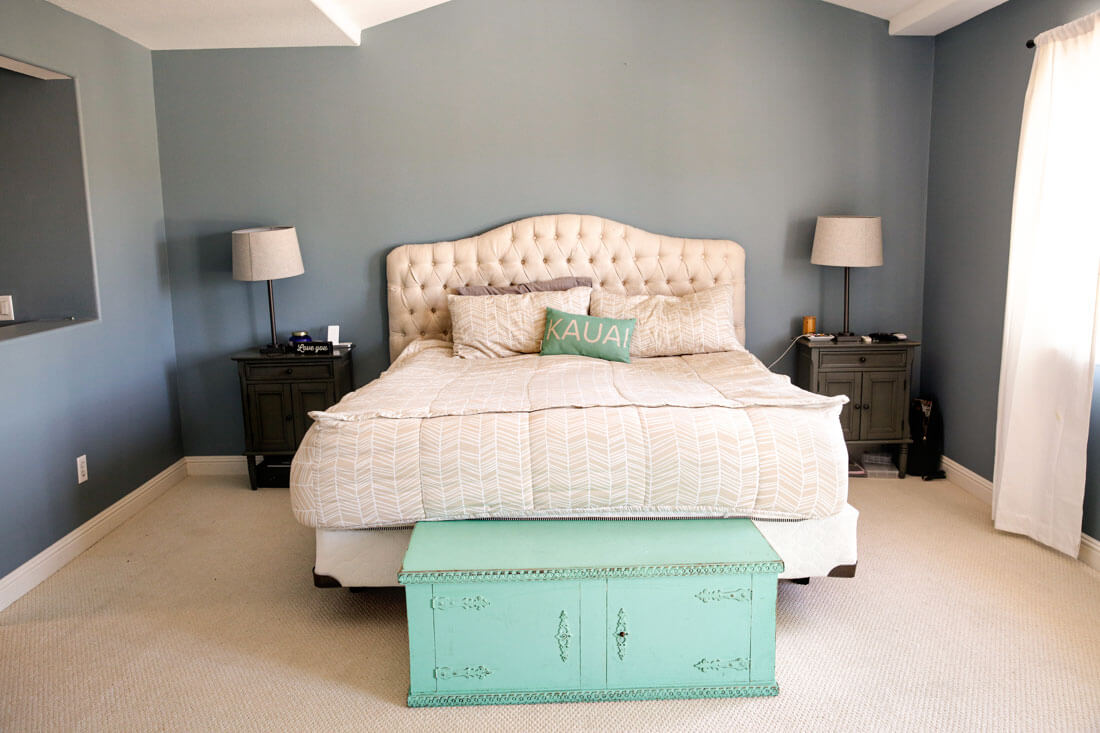 If you're a checklist lover like I am, you can use this free printable below: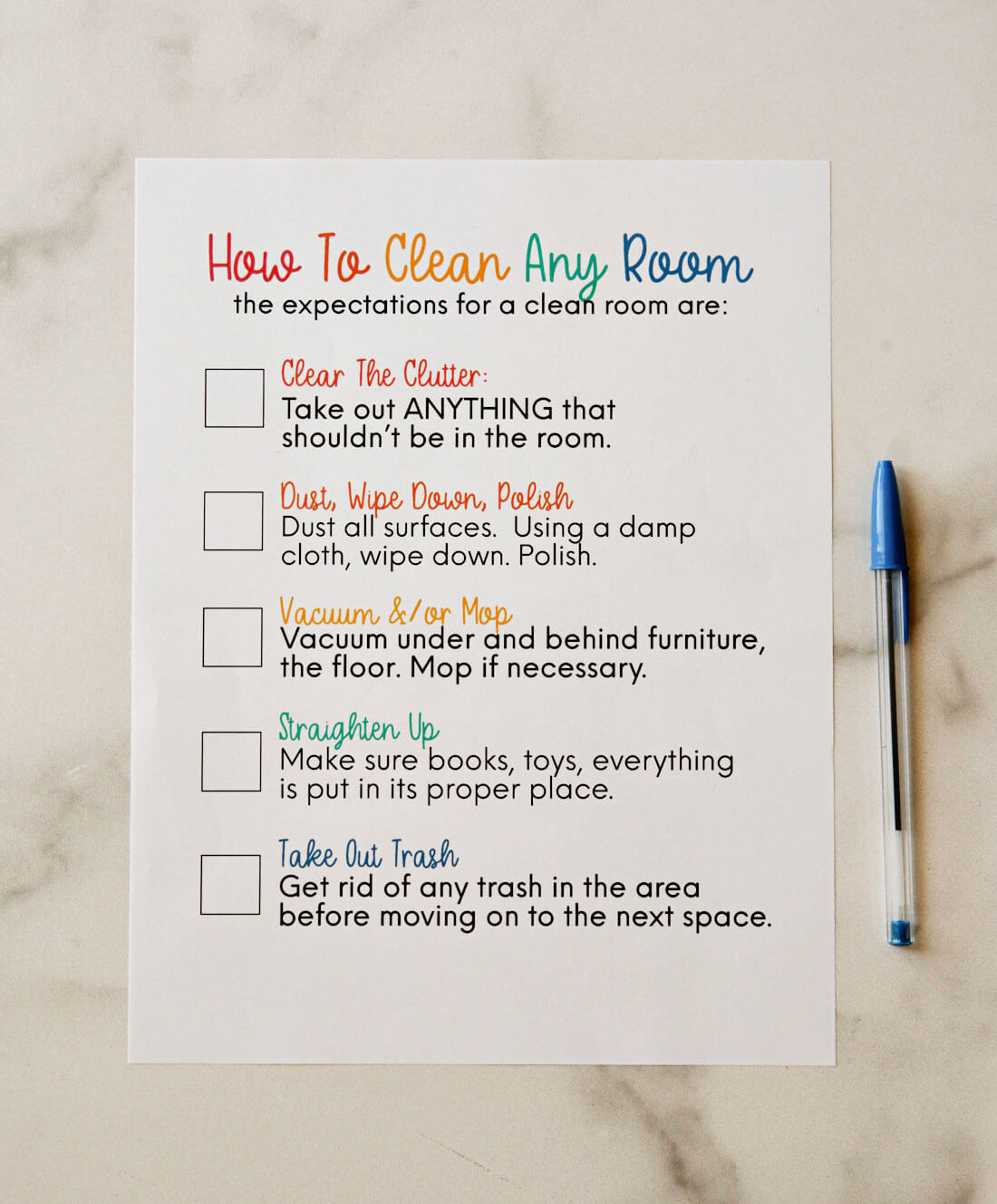 Clean Room Checklist– for personal use only.
Other Cleaning Posts
Like free printables? Check out these other cleaning posts with checklists: