Start off spring with some spring cleaning. Use this simple printable Spring Cleaning Checklist to tackle projects around your home!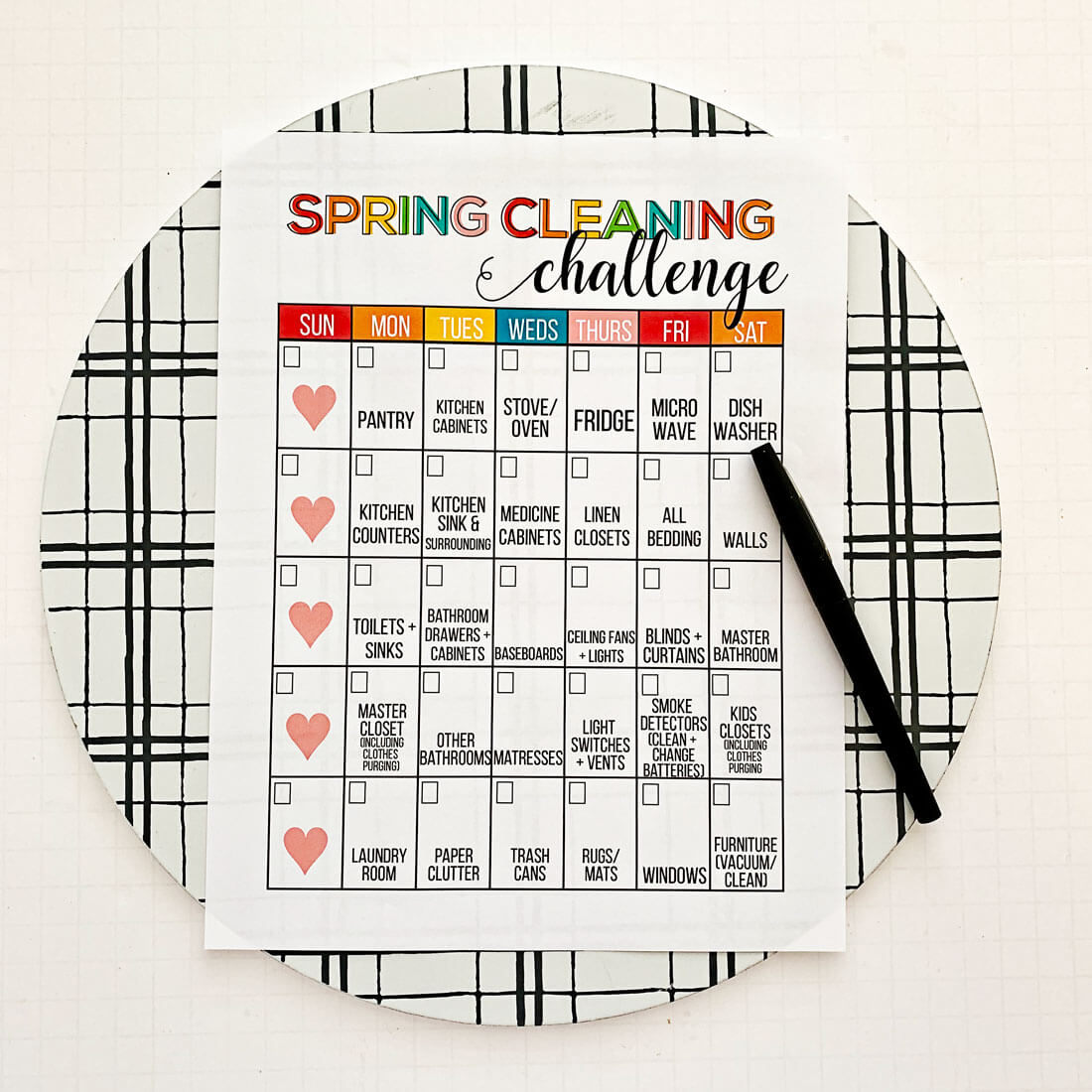 Spring Cleaning
The sun is shining, the flowers are blooming and it's the perfect time to get to work. Instead of being overwhelmed by a huge list, use this challenge I created to tackle projects one by one around your home. Get to the things that you forget about and by the end of the month, your house will be sparkly clean.
Spring Cleaning List
To use this list, it is in challenge form but without dates. You can go out of order if you want. Skip around and do what works best for you and your family. This can also be used with your kids to show them how to clean all over the house.
My suggestion is to use these posts as guidelines to help teach: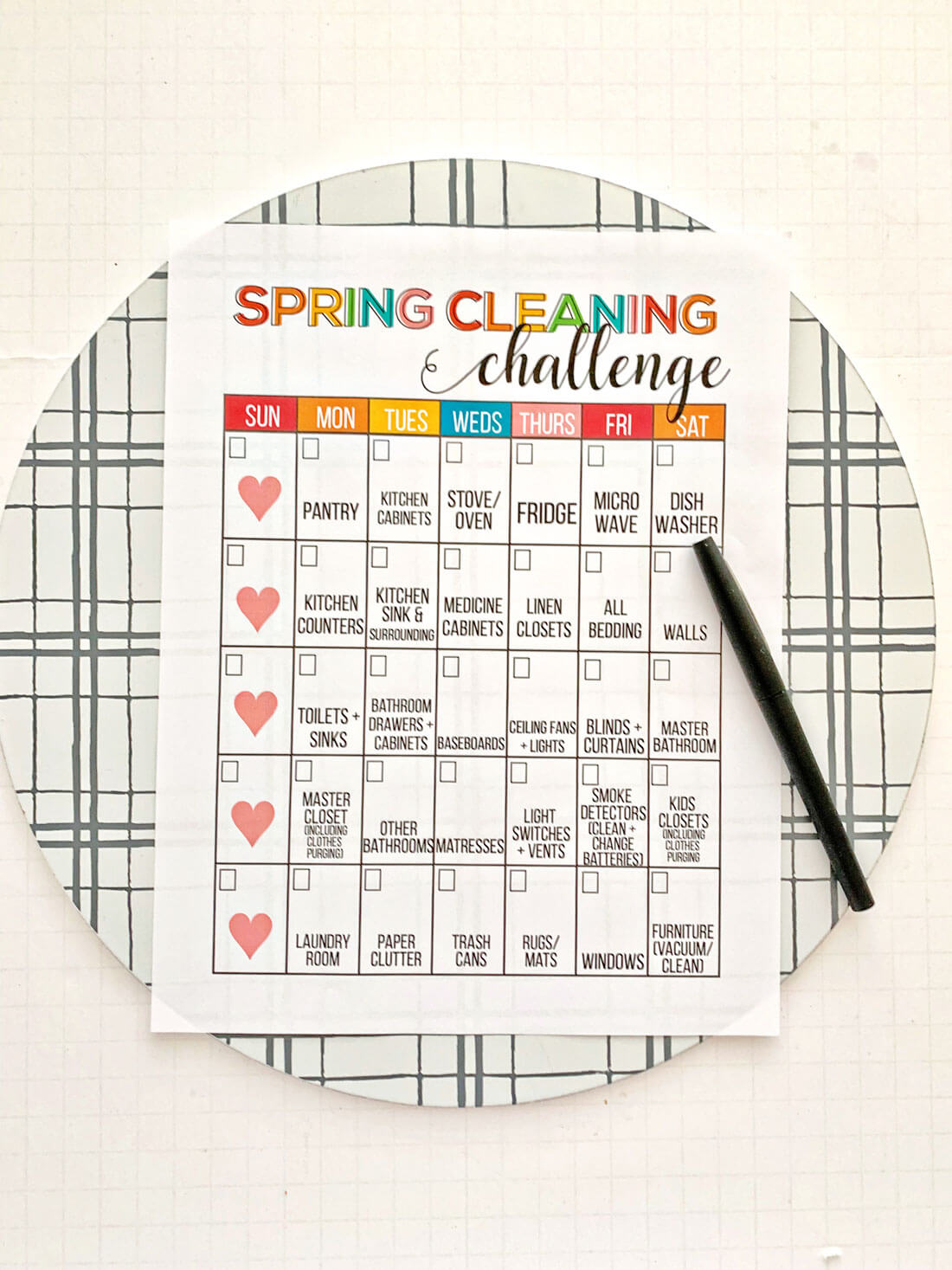 Spring Cleaning Tips
Make a schedule
Use this challenge as a guideline for your schedule.

Finish one project before starting another one
I know, I know. This isn't easy. I get distracted while cleaning and organizing. It's especially important to finish one project before you start the next. We're not looking for perfection, but more progression.
Declutter
Take this opportunity to get rid of the extra things that are taking up space and energy in your home.
Get the printable:
Other Cleaning Posts
If you like this post, you'll love these too: